My Story: Justin Meyer on Making Room for Queer Scientists in STEM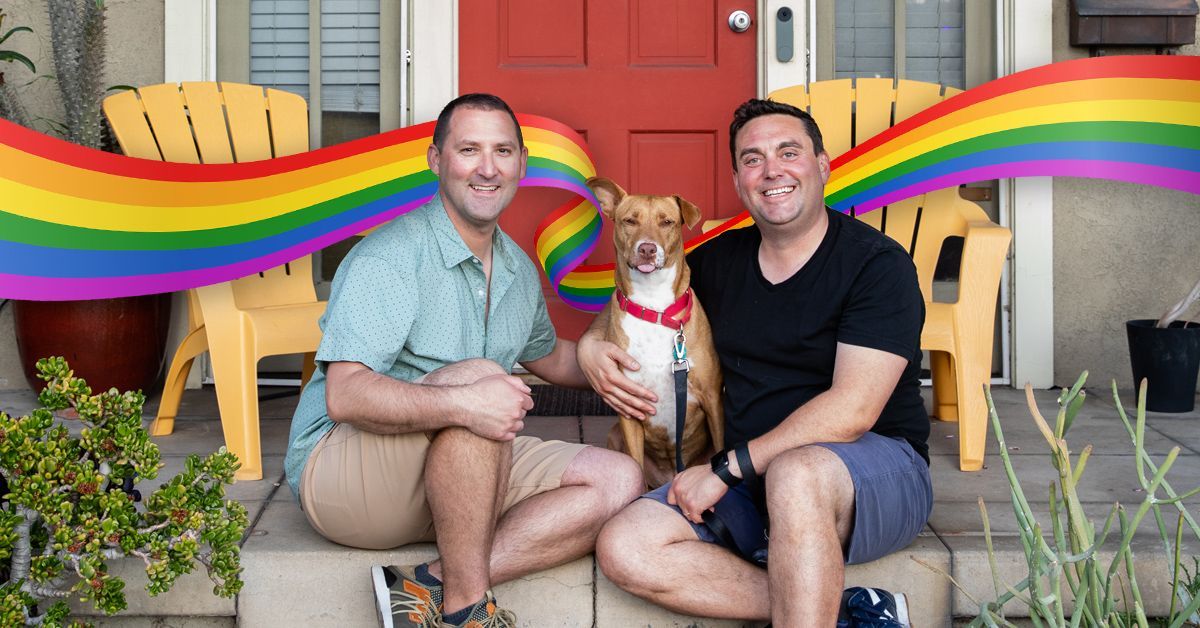 Published Date
By:
Topics:
Share This:
Article Content
This July we recognize San Diego Pride by inviting members of our campus community to share their coming out story, how their identity empowers them and ways they are involved in the LGBTQ+ community. In this issue we connected with Justin Meyer (he/him), associate professor in the Department of Ecology, Behavior and Evolution, School of Biological Sciences.
I was 15 years old when I realized I was gay. I started coming out a year later, at 16. This was somewhat early for most queer folks in the 1990s, but I was involved in art programs outside of my high school where I had friends that had already come out. Unlike in my high school, I found a safe space to be out in art classes.
Unfortunately, much of my early progress in coming out was erased when I started my undergraduate education at Cornell University. I felt out of place as a first-generation student from a working-class family, and I feared further alienation if my peers knew I was gay.
This began to improve when I moved from a typical dorm to a residence focused on the creative and performing arts in my sophomore year. Again, for whatever reason, spaces created for the arts felt safe.
By that spring, I was fully out and even participated in a public forum at Cornell University on same-sex relationships with my then boyfriend. The forum included several couples and we answered questions about being in a same-sex relationship. I don't remember much except that we were treated to the fanciest dinner I'd had up to that point in my life!
Though I spent a lot of time making art in high school and college, I'm not an artist. I studied biology and I'm currently a scientist and professor in the Department of Ecology, Behavior and Evolution at UC San Diego. As I write about my coming out story, I question why spaces focused on science, technology, engineering and math (STEM) during my teenage years had fewer out individuals and did not feel as open and safe.
I don't think I'm the only one who had this impression. I remember a biologist friend in the early 2000s saying that he would never come out professionally because he feared his work in the sciences would not be taken as seriously. Around that time I also attended an LGBTQ+ group meeting at the Ecological Society of America where many attendees echoed the same sentiment.
It's been 20 years since I was reluctant to come out to my science colleagues, and things are improving. More scientists are out and society's acceptance of gay people has really improved. According to a recent Gallup study, approval of same-sex marriage has doubled in the past two decades. When I interviewed for a faculty position, I felt comfortable to come out in my applications, and my friend is now married and out to everyone.
However, there is still work to be done. Gay men remain underrepresented in STEM fields, according to one study published in 2020. This disparity, the authors explain, is driven by bias and discrimination toward LGBTQ+ people and the prevalence of unsupportive environments. Retention of LGBTQ+ scientists is on par with the low rates of retention among women and other racial minority groups.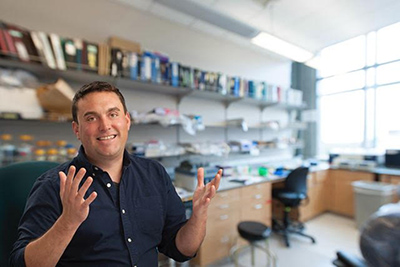 There is certainly progress being made. For instance, the national organization called Out in Science, Technology, Engineering and Mathematics (oSTEM) helps LGBTQ+ people succeed in STEM careers by feeling safe and supported. The not-for-profit organization has branches at more than 100 universities in the U.S.
UC San Diego has a very active oSTEM chapter for undergraduate and graduate students that hosts lectures, panel discussions and other activities. Most of my LGBTQ+ activism on campus has been done through working with oSTEM, including being on panels, delivering a lecture on dispelling myths around blood donation from gay men and leading lab tours.
We are moving in the right direction, but there are still some gaps. We need to achieve parity in terms of numbers. Allies can show their support by leading oSTEM lab tours, recruiting eager LGTBQ+ students and creating open and inclusive environments. I hope in the future that STEM spaces are just as queer as art spaces. I believe that this inclusivity will help boost creativity in STEM and drive innovation.
Topics:
Share This:
Stay in the Know
Keep up with all the latest from UC San Diego. Subscribe to the newsletter today.