My Story: Isaiah LeDonne on Embracing Your Identity with Unconditional Love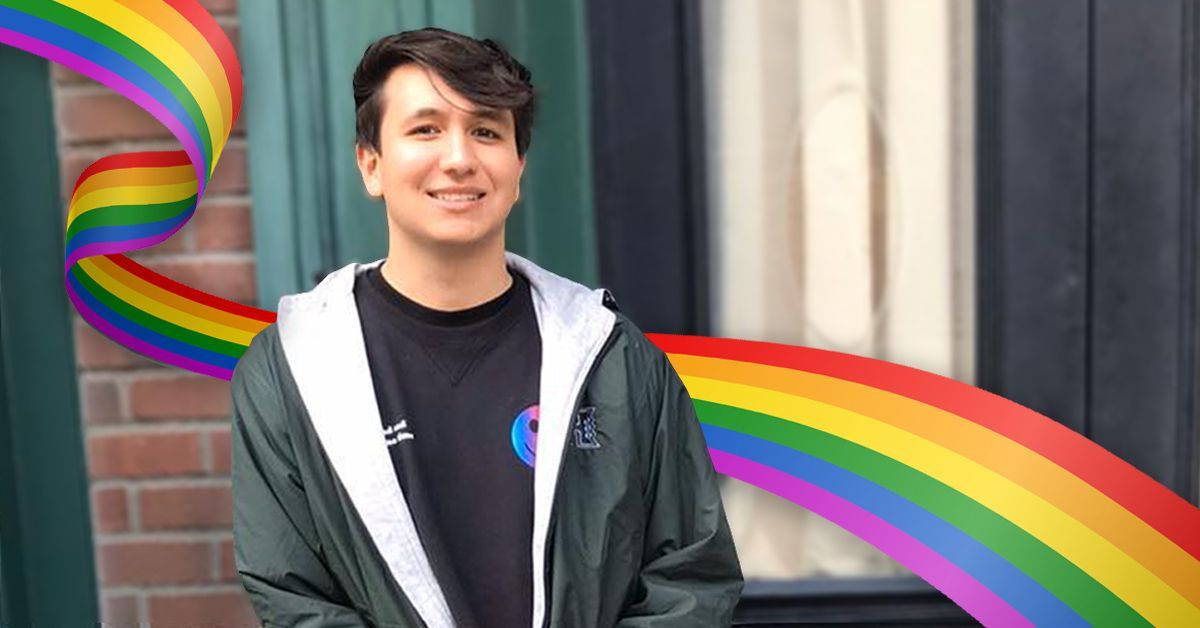 Published Date
By:
Topics:
Share This:
Article Content
This July we recognize San Diego Pride Month by inviting members of our campus community to share their coming out story, how their identity empowers them and ways they are involved in the LGBTQ+ community. In this issue we connected with Isaiah LeDonne (he/they), confidential care advocate at UC San Diego's CARE at the Sexual Assault Resource Center (SARC).
When I was a younger person, I remember often feeling like my identity was a burden or something to be ashamed of. I remember getting bullied for being too feminine or liking traditionally feminine things as a kid (e.g., always wanting to be the girl characters in the video games).
I didn't even question my sexuality until I was about 17 and was able to take time to understand that I was not exclusively straight. I explored bisexuality, then came out as gay because at the time that aligned with who I was. I think the most challenging part was accepting it for myself.
Around age 26 I came out to my family and friends as gay. At times I felt like a disappointment for not meeting my family's expectations of what I should be, especially growing up in a Catholic, Chamorro and machismo family.
However, I felt lucky when I came out as my parents were very validating and comforting. They have come a long way in accepting my sexuality, especially considering that they come from a time where these things were binary and traditional; they are now open to learning about the gender spectrum.
I've also been able to find a sense of community with other folks who have been through it. We now laugh because we are at a place where we feel free from those conditions as adults. I feel like coming out has allowed me to live my life authentically and express as I want.
I identify as queer, gay and fluid all at the same time. I have been using he/they pronouns but am exploring potentially using all pronouns and exploring ways to affirm my gender both internally and externally. I think it's okay not to know how to define that either since everything is a spectrum. You only live once and I'm just trying to live life as my most authentic self.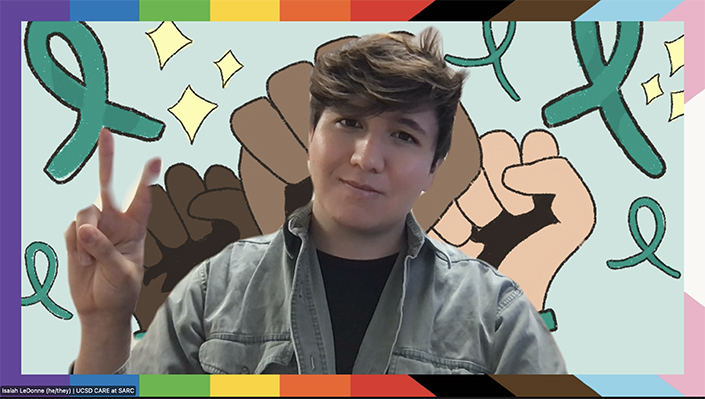 Pride Month is a reminder that we matter
It's a unique time to be out and proud now. There are so many laws, policies and dialogues happening—especially around transgender communities. It can make me feel diminished, yet I know within the queer community I have privilege when other people with intersectional identities (such as our Black trans community members) experience exclusion.
It can feel hopeless at times considering how dangerous the narrative has become against the queer community, but it is important for allies and the community to show up in the best ways they can in order to ensure everyone feels like they belong and feel safe.
As a CARE at SARC staff member, I am trying my best to make sure I can be a safe person for any LGBTQ+ staff member, faculty member or student to confide in me. I team up often with the LGBT Resource Center staff—who have been so welcoming—to identify ways to collaborate and continue supporting our students.
For instance, I host a new group called Rainbow Reef that centers the experiences and promotes healing for LGBTQ+ survivors of sexual assault, partner violence and stalking. The LGBT Resource Center folks have been an amazing group to work with. Shout out to Shaun Travers, Maribel Gomez and Korie Houston!
As we celebrate Pride Month, it reminds me of the work our community has done as an act of resilience and to show our existence matters. It's a time to celebrate community and show up as you are. I also think it's important to acknowledge that we would not have Pride Month, or even freedom to be who we are, if it weren't for the work and labor of our Black, POC and transgender community icons who have worked hard to advocate and show up despite the systemic barriers that existed. I feel more than ever we must show up for them in the same way they have shown up for us.
My overarching message to the UC San Diego LGBTQ+ community is this: your identity is valid. You are exactly where you need to be. Don't come out if you don't feel comfortable, there is no pressure. I want to empower LGBTQ+ questioning folks to take their time disclosing (or not disclose at all, that is okay too!). The only person that matters is you and how you feel about your identity.
Whether you are out or not, there is a whole community that is here to support you with unconditional love, affirmations and validations. Give yourself grace as your existence alone is an act of resilience and importance.
Topics:
Share This:
Stay in the Know
Keep up with all the latest from UC San Diego. Subscribe to the newsletter today.