Meet Your New Student Government Leaders
By:
Media Contact:
Published Date
By:
Media Contact:
Topics:
Share This:
Article Content
At a university with over 30,000 students, it can sometimes seem difficult to have an impact or feel like your voice is being heard. That's where student organizations like Associated Students (AS) and the Graduate & Professional Student Association (GPSA) come in—advocating for the diverse students they represent and seeking to promote wellbeing and improve campus life. For undergraduate student Sky Yang and graduate student Giulia Corno, running for office in these respective organizations sounded like a great way to make a difference.
Now, as this year's presidents of the two organizations, both Yang and Corno are looking forward to jumping into action. Yang leads AS, which serves to unite undergraduate students from across campus and promote active community participation by hosting events related to academics, leadership and activism. GPSA, which strives to promote the wellbeing, rights and interests of UC San Diego's graduate and professional students, is led by Corno.
Yang and Corno will both play key roles in shaping students' time at UC San Diego. Read on to learn more about who they are, why they ran for office, and what they hope to accomplish this year.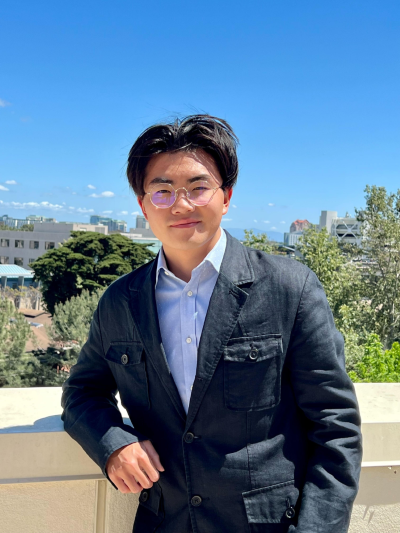 Sky Yang | President of Associated Students
Pronouns: He/Him/His
Year: Class of 2025
Area of Study: Double Major in Management Science and Political Science
Why I ran for president: I want to make a difference here at UC San Diego: to build transparency, to build infrastructure, to craft a better tomorrow. My motto is "Yes we can! The sky's the limit!" I stand by my philosophy of "by the people, for the people, from the people." I deeply believe in the idea that one stick is easy to break; 100 sticks, 1,000 sticks, 30,000 sticks, 30,000 UCSD undergraduate students are impossible to break. Nothing can be done without teamwork. Together, Tritons, we are unstoppable.
Goals for the year: During the summer, I worked on all of my goals and various areas where we can improve the access and quality here on campus. I have successfully:
Increased HDH worker compensation (max of $1.5 increase with wage retention program) and work conditions

Boosted student voices for the new amphitheater, adding 7 students out of 20 advisory board members

Assisted in bike and scooter security

Advocated for housing, including on setting a date for affordable 4-year housing guarantee at a UC-wide level

Ensured sustainable grocery store shuttle service by partnering with Basic Needs

Continued to provide New York Times access for all undergraduate students
I am excited to support the platforms and goals of all students and fellow AS members. Uniting this association and increasing student community input, together, will better our campus. I want to work for active transparency and promote engagement with AS and our students. I am pushing for improvements on UCSD facilities and infrastructure, such as classroom tables and chairs, wheelchair accessibility, elevator, renewing older equipment and WiFi connectivity. I want to streamline space reservations for student organizations and will provide support to help expand and fundraise for existing and new scholarship programs to help underrepresented and underserved students. I want to build up initiatives and programs focused on equity and diversity so we can build an inclusive community. I also want to build up a President's Impact Grant that funds student social justice movements.
I am working on getting system-wide related initiatives through our UCSA, University of California (UC) Council of Presidents for system-wide advocacy on handling funding, student employment, health, housing, sustainability and much more.
Biggest expected challenge in office: This year is all about building on the new normal. There are a lot of challenges with us going back to normal while carrying the knowledge and what we learned and lost from COVID with us. I think my biggest challenge this year will be working towards navigating with the old program and initiatives pre-COVID and working to bring the quality of life back to normal. I want to push through setting a date for a 4-year affordable housing resolution at a UC-wide level with the UC administration and state legislature. John F. Kennedy didn't say we will go to the moon [today], he said we will get to the moon in 10 years. We got there. It's all about setting a plan and following through with it, we will know what we work towards. And with the 2-year housing guarantee restored at UC San Diego and 4-year housing guarantee at UCLA, I am hopeful we can achieve the goal systemwide this year with support from all fronts.
How I plan to work with UC San Diego administration: I have been working with UC San Diego administration for the past 4+ months since I took office. I enjoy how student-centered our campus is, and I hope we are able to continue to foster the culture of student centeredness, a definition formulated by our students. There are important initiatives for students that we need to push through like setting guidelines in the future for classroom tables and chairs to accommodate folks with different body types and renewing infrastructure. I work with the administration to figure out what's the best way to approach the situation while always keeping the students' interests in mind. With the campus' support we can really make a difference towards a 4-year housing guarantee at a system-wide level.
How students can get involved with my cabinet: There are so many ways to get involved with the AS cabinet! We are currently hiring with a lot of paid open positions. We also have a fellowship program that rotate fellows through various offices to gain experiences at AS. I would highly encourage students to apply and try out AS! You do get paid stipends. And it's a great way to get involved on campus and make a difference, a long lasting difference. We can do it together as the student community. Check out an upcoming AS town hall,as it is a chance for students to talk to AS members about concerns on campus live. Or, swing by my office hours. Visit the AS website for more information.
One fun fact about me: I just went skydiving in September!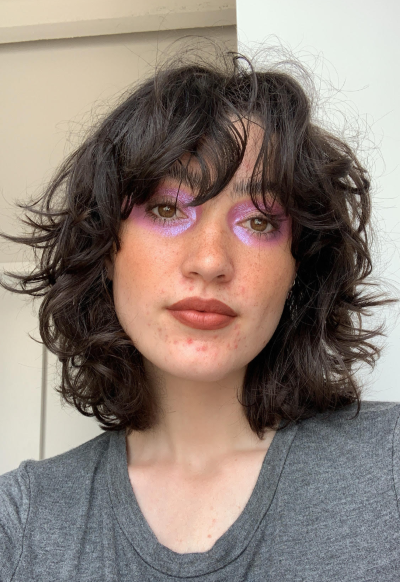 Giulia Corno | President of the Graduate & Professional Student Association
Pronouns: she/her/hers
Area of Study: Political Science, PhD (political theory, bioethics, science and technology in politics, disability rights, deliberative democracy)
Why I ran for president: I decided to accept the responsibility of the position because I feel strongly about the issues that graduate students are facing, including cost of living and access to housing. I believe in the power of the GPSA to create change and push for the betterment of the lives of graduate students here at UCSD. It's an honor to have been selected.
Goals for the year: I have a great team with me this year, and I cannot wait to start working on the issues I mentioned above with them. Furthermore, I am working with the Privacy Office on informing the university population about the use of student data and privacy rights on campus, and my team is developing a set of bullying and harassment guidelines to protect graduate students from workplace harassment. I'd also love to continue expanding the resources and abilities of the Basic Needs Hub. I am also very excited about the implementation of the Triton Compassionate Response (Triton CORE) Team, as I believe that it's such an important move in reducing conflict in policing and crisis response. Of course, the GPSA is always working on a myriad of projects, each of them worthy of time and energy, and I'm very grateful to my team for making this work possible.
Biggest expected challenge in office: Due to the nature of the issues we work on at GPSA, many of the solutions we are currently working on may take the whole year, if not years (particularly on the housing front), to implement. This is difficult because many students are struggling right now to make ends meet, to find affordable housing and to thrive in their programs. One of the biggest challenges is to figure out how to implement short-term solutions that can provide relief in the moment, without losing sight of developing more long-term permanent solutions that will support graduate students many years from now.
How I plan to work with UC San Diego administration: I believe one of the most important things when it comes to working with the UC San Diego administration is to understand the roles and responsibilities of each member of the administration. This allows us to approach the correct person whose position can actually address the issues we raise. This can be difficult to do from the outside, but myself and other GPSA members—such as my awesome executive team—are constantly communicating with the administration so that we approach the right person at the right time to get things done as efficiently as possible.
How students can get involved with my cabinet: My current executive team (composed of the vice presidents of GPSA) has already been elected, but elections occur every year in the spring if students are interested in running. Students can also serve as representatives for their department; each department holds elections at different times, so they should contact their graduate coordinator for information on how to run. GPSA is also always looking for people to serve on committees and appointed positions that are both internal to the GPSA and campus-wide. If students are interested in serving on a committee or as an appointed official, they can visit the GPSA website to view open positions.
One fun fact about me: My favorite writing instrument is a fountain pen!
Topics:
Share This:
Stay in the Know
Keep up with all the latest from UC San Diego. Subscribe to the newsletter today.