Published Date
Locana Lights up Investors
Start-up company spun out of UC San Diego School of Medicine receives big investment for RNA therapeutics
Local biotech company Locana made news last month when it raised $55 million in venture capital funding.
Locana means "illuminate" or "vision" in Sanskrit, and the company is based on technology that was originally developed to illuminate RNA inside cells. While most gene therapy attempts to correct the errant DNA underlying a disease, Locana is now developing ways to correct errors by targeting RNA instead.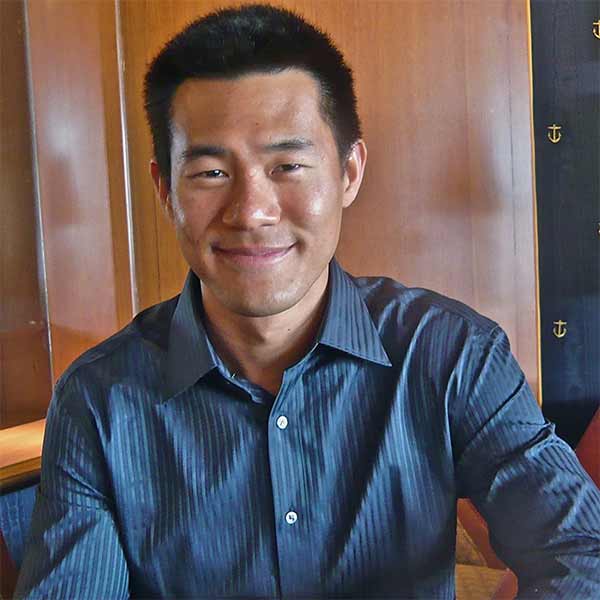 Locana was co-founded in 2016 by Gene Yeo, professor of cellular and molecular medicine at UC San Diego School of Medicine, David Nelles, who was a graduate student in Yeo's lab at the time, and Richard Schneeberger, Yeo's former classmate at UC San Diego Rady School of Management. The company's initial technology was licensed from UC San Diego.
"Running a research lab at UC San Diego is already a full-time job," Yeo said. "But I'm driven by this opportunity to take our exciting scientific discoveries from the lab and translate them into products that will hopefully help people." Yeo was recently recognized for his work with Locana with the inaugural Xconomy San Diego "Big Idea" Award.
This new round of funding, known as Series A, reflects the excitement and belief in the company by investors ARCH Venture Partners, Temasek, Lightstone Ventures, UCB Ventures and GV (formerly Google Ventures). The investment will allow Locana to recruit a top leadership team and advance their technology to the clinic.
The science behind Locana
If DNA is like an architect's blueprint for a cell, then RNA is like an engineer's interpretation of that blueprint. In the central dogma of life, genes encoded in our DNA in the nucleus are transcribed into RNA and RNAs embody that message in the cytoplasm, where they are translated to make proteins.
"For more than a decade, my lab has been uncovering rules that define how RNA is diced or sliced, edited, modified, transported or translated in cells," Yeo said. "And over the years, we've been characterizing how different proteins bind various RNA species in cells to make these things happen, as well as how it all goes wrong in cases of neurodegeneration, autoimmune diseases and viral infections."
More recently, Yeo and his UC San Diego team took their cellular findings a step further — developing ways to not only observe RNA, but to manipulate it. They started with CRISPR-Cas9, a recent technique that allows researchers to easily edit DNA, and adapted it to instead alter RNA.
The team now uses that approach, which they dubbed "RCas9," to eliminate problem-causing RNAs in laboratory models of disease, such as myotonic dystrophy type 1, a type of neuromuscular disease. In mice models that mimic aspects of human myotonic dystrophy, these engineered enzymes chew up toxic RNA and the mice get healthy again.
"Treating a disease in mice is exciting, but it's another thing entirely to successfully and safely treat that disease in humans," Yeo said. "That's why we started Locana."
Bridging academia and industry
Locana began with an idea and a lot of enthusiasm, Yeo said. But they quickly realized they'd need more than that — intellectual property, space, equipment and more people. Yeo feels he was prepared to take on the challenge of starting a company in part thanks to his MBA from UC San Diego Rady School of Management, which he earned while a full-time postdoctoral fellow at the Salk Institute.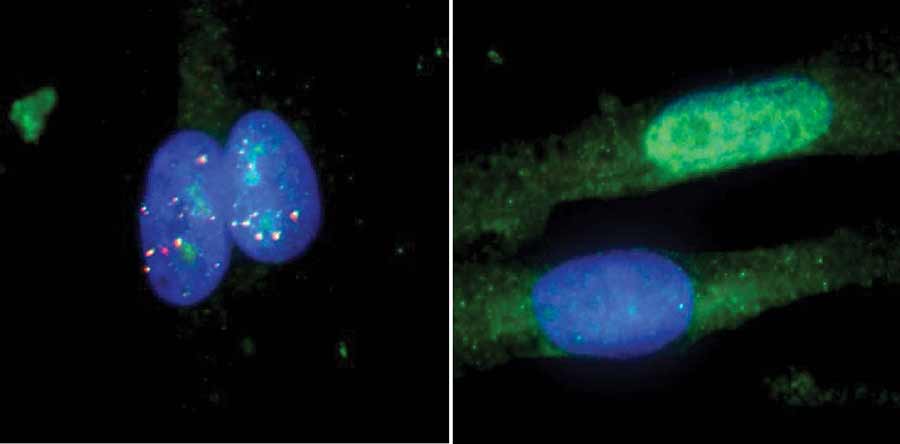 "In my MBA program, we had this fantastic 'Lab to Market' course that enabled teams of students to come up with ideas that could result in new companies. And then we were mentored in the process of thinking about how to pitch the company and create value."
"The program really helped me think about how to position my own intellectual efforts. It also gave me the opportunity to build a strong network of like-minded individuals in San Diego."
Yeo also found great partners in the UC San Diego Office of Innovation and Commercialization.
"That's our first place to take ideas and discuss commercialization possibilities," he said. "Our experience with that office has really encouraged me and my trainees in the lab to think of new opportunities."
Initial seed funding from investors in 2017 helped Yeo and team build out Locana at Johnson & Johnson Innovation, JLABS — a startup incubator located just five minutes from his UC San Diego lab — perform proof-of-concept experiments to "de-risk" the technology, and eventually attract their Series A funding.
Engaging patients
From the early days of Locana, Yeo realized that even with the best team, investors, resources and science, one thing was missing: the patient's perspective.
"For me, as a basic scientist, a challenge that I try to overcome is understanding the patient's point of view," he said. "We are good at what we do, which is to understand and unearth theoretical concepts, and try to apply and build upon them. But ultimately, if we're trying to produce a clinical product for patients, the most important thing is to understand their needs."
Yeo enjoys going to conferences where he gets to meet patients with myotonic dystrophy and other conditions, their caregivers and their physicians.
"We often make assumptions about the symptoms or pathology that we are trying to treat. And frequently that assumption is incorrect," he said.
For example, reading research papers about myotonic dystrophy gave Yeo and team the impression that the disease's key feature is muscle weakness. But after meeting patients with the disease, they learned that there are many other issues that are often very important to them as well, such as excessive daytime sleepiness and gastrointestinal problems.
"And so that has helped us as scientists in the academic environment build new ways to think about the disease," he said. "Without this insight, we could be wasting our time. Or we could develop something that might really help patients living with a disease, but not know it because we weren't looking for the right features.
"I am always humbled by what I learn."
Disclosure: Gene Yeo is co-founder, member of the Board of Directors, on the Scientific Advisory Board, equity holder, and paid consultant for Locana.
Stay in the Know
Keep up with all the latest from UC San Diego. Subscribe to the newsletter today.