Linguistics Scholar John Moore Appointed Muir College Provost at UC San Diego
Published Date
Article Content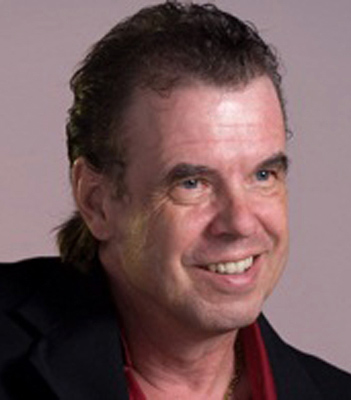 John Moore, professor of linguistics at UC San Diego, has been appointed the new provost of John Muir College.
John Moore, professor of linguistics at the University of California, San Diego, has been appointed the new provost of John Muir College, effective September 1, 2013. Moore, who joined UC San Diego's faculty in 1992, will be replacing visual arts professor Susan Smith, who is stepping down after seven years of service as provost.
"Moore has a demonstrated history of commitment to undergraduate education, and diversity in teaching, research and service, which will serve him well in his new position as provost," said Suresh Subramani, executive vice chancellor of academic affairs.
John Muir College, UC San Diego's second college, was named after famed environmentalist, nature writer and Sierra Club founder John Muir.
Muir's self-directed and multifaceted career led the college to adopt the theme of "Celebrating the Independent Spirit."
"One of the most important aspects of undergraduate education is the possibility of engendering passion in academics," said Moore. "My hope is that the college experience can enable this type of intellectual passion."
According to Subramani, Moore's administrative and academic accomplishments and his commitment to the John Muir College theme of "stressing the spirit of individual choice and responsibility within the framework of a welcoming and supportive community," make him exceptionally well qualified to provide leadership as provost of Muir College.
In the spirit of John Muir, the college also promotes awareness of environmental issues and involvement in environmental preservation and sustainability.
"Both environmental challenges and changing demographics are issues that the university cannot afford to ignore," Moore said. "I hope to address these in tandem through John Muir College seminars and events."
Moore received his Ph.D. in 1991 from University of California, Santa Cruz. A highly regarded scholar in theoretical syntax, Moore's work has concentrated on Spanish syntax.
His current research includes work on the Moro Project, Border Spanish and Heritage Persian.
He has served as department chair, departmental diversity representative and has served several terms on the Muir College Executive Committee (chairing the committee in 2006-07).
Moore currently serves as chair of the Academic Senate Committee on Academic Personnel (CAP).
Moore also is a gifted musician, widely known as a flamenco guitarist. He recently completed a translation of stories from flamenco singer Pericón de Cádiz.
UC San Diego's college system is designed to provide students with many of the advantages of a small liberal arts college plus the opportunities and resources of a large research university.
For more information on John Muir College, go to http://muir.ucsd.edu/.
Stay in the Know
Keep up with all the latest from UC San Diego. Subscribe to the newsletter today.