Broadcasting Live
Student-run KSDT radio continues a tradition of music and community.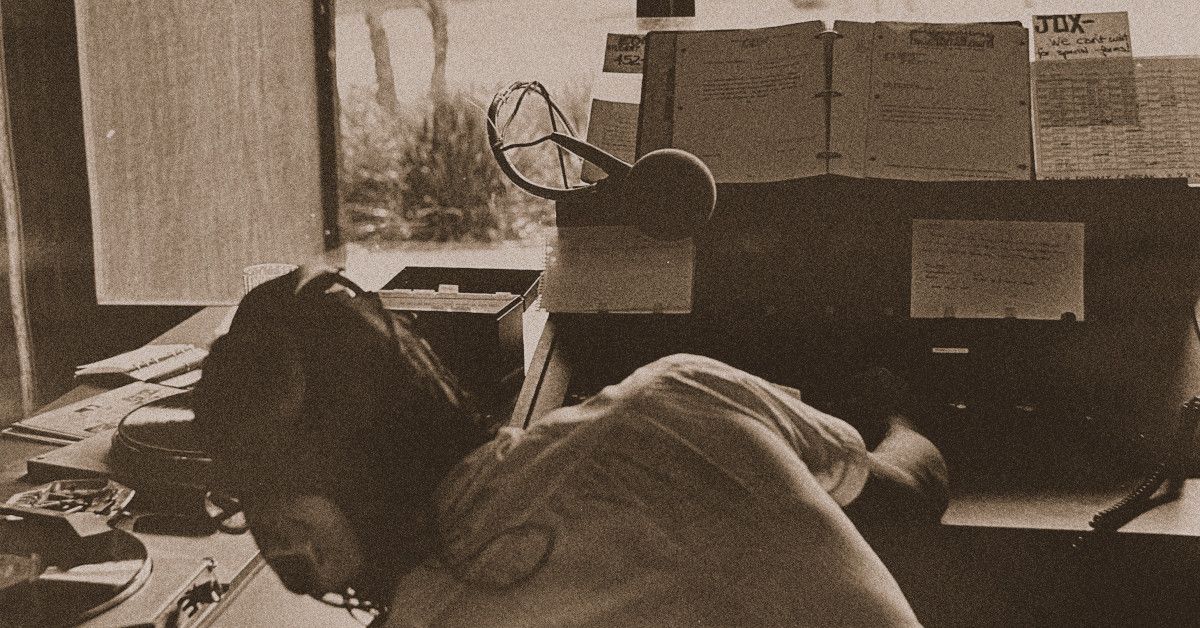 By:
Media Contact:

Published Date
By:
Media Contact:

Topics:
Share This:
Article Content
This story was published in the Spring 2023 issue of UC San Diego Magazine.
Just past The Hump, a grassy knoll near the original Student Center, the KSDT radio station is nestled among the offices of other student collectives. Sit at one of the outdoor tables in front of the station and you might hear rock, R&B, alternative or whatever else strikes the mood of the student DJ.
Founded in 1968, KSDT radio station has long been known for its fierce independence and artistic impact on campus. Walk into its office and you'll not only hear professionally recorded music blaring from the speakers, but you can also listen to student bands practicing on their drums and electric guitars. On such an academically rigorous campus, this space is often a sanctuary for students, a creative escape.
"I've found that it's helpful to have something creative and fun to do on the side to help people let off steam. KSDT tends to be that outlet for a lot of people," says Lili Follett '23, station general manager, majoring in cellular and molecular biology.
The station boasts 100 active members. Follett joined by chance. An avid music fan, she walked past the station and immediately knew she had to get involved.
On the other end of the dial, Hannah Rosenberg '21, former station events manager, had her sights on KSDT from day one. For many, getting involved with the student-run radio station was always part of their plan. "It was on my UC San Diego bucket list," she says. "I knew I wanted to work in the music industry and KSDT was aligned with that goal. Aside from that, I was happy just being in that environment, around cool people and new music," she adds.
In 1999, the station transitioned from FM radio waves to online streaming. And while the format changed, the recordings of previous generations of KSDT staffers were preserved. Archived liners and show openers from the early DJs of the 1960s and 70s inspire each new generation. The new online format has allowed a wider array of listeners to tune in. Once a limited San Diego-based community broadcast, KSDT now has listeners from all over the country, from New York to Texas, and all over the world, with audiences in the Philippines and South Korea.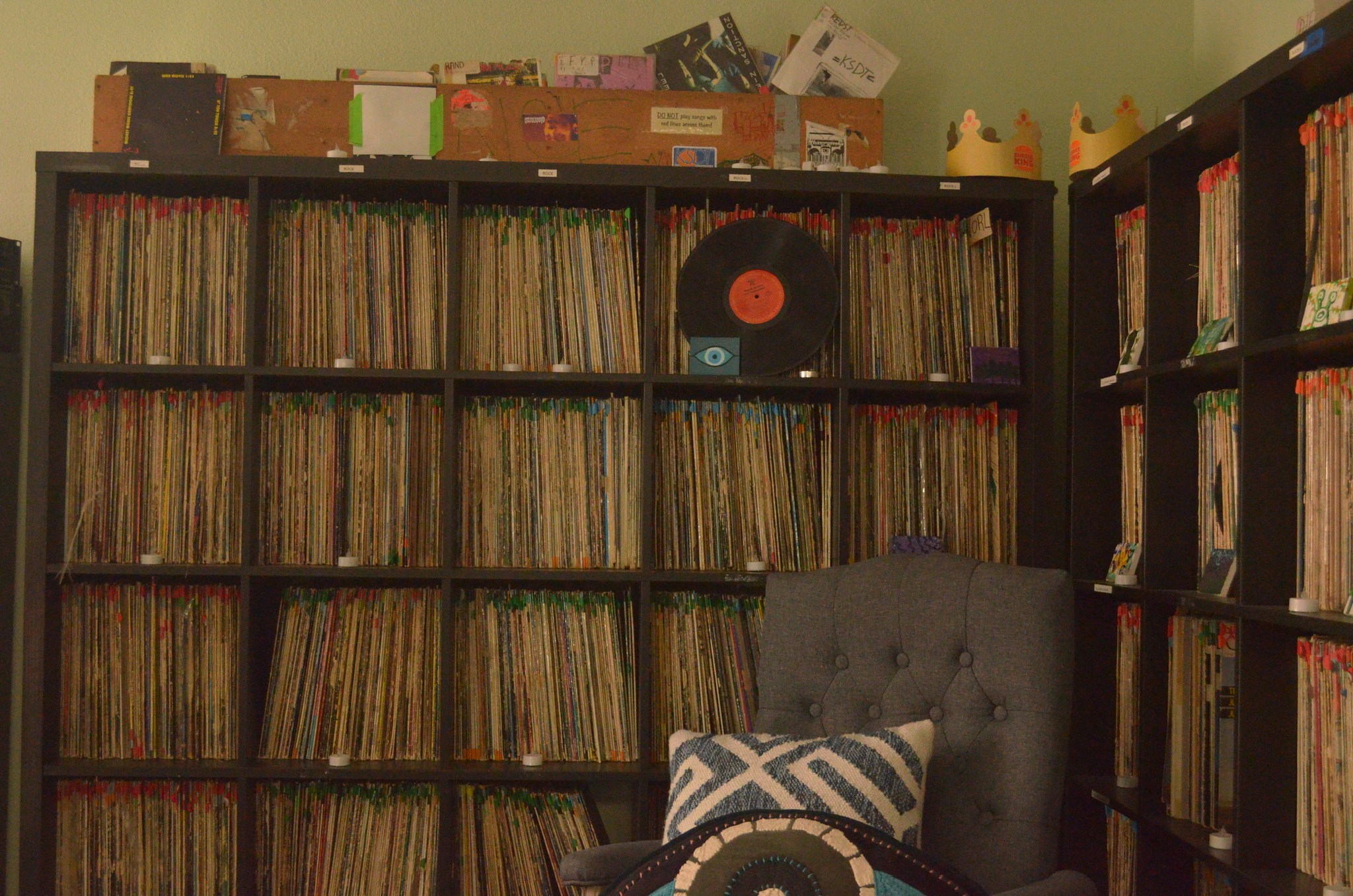 In addition to the on-air talent, staffers work with small local bands to perform in the studio and on campus for live performances. During the pandemic, Rosenberg planned a virtual music festival and five virtual concerts for students. And today, the station books local artists to perform on The Hump near the Main Gym.
While the music draws in fresh faces every year, it's the station's environment that keeps them connected by fostering a sense of community and offering students a sense of purpose and belonging. Whether they hang out in the office, attend concerts or bring friends along into the DJ booth, their time with the station is an invaluable part of their college experience.
"KSDT was a defining aspect of my identity," says Tim Dense '92, senior test engineer at Google and former KSDT new DJ training manager. "It was a big deal to be part of KSDT, and I'm really proud of the connections I made as a student and have maintained since graduation."
While Rosenberg cherishes her campus memories, she says graduating from UC San Diego was bittersweet. It was hard to let go of student radio shows. "Some friends had their own radio shows for their entire time at UCSD, and what they dreaded the most about graduating was not having their shows anymore," she says.
And yet the shows go on. As new generations of Tritons arrive on campus, the music enthusiasts among them will find a home at KSDT and keep the music, and the tradition of community, alive.
Topics:
Share This:
Stay in the Know
Keep up with all the latest from UC San Diego. Subscribe to the newsletter today.