Kiplinger's Personal Finance Ranks UC San Diego Nation's 10th Best Value College
Published Date
Article Content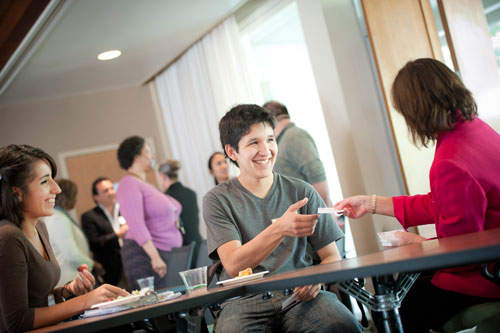 Kiplinger's Personal Finance magazine ranked UC San Diego the 10th best value public university in the nation based on cost and financial aid, average student debt, competitiveness, graduation rates and academic support. Photo by Erik Jepsen/UC San Diego Publications
Kiplinger's Personal Finance magazine recently ranked the University of California, San Diego the 10th best value public university in the nation for the second consecutive year based on cost and financial aid, average student debt, competitiveness, graduation rates and academic support.
The list of the top 100 best values in public colleges and universities will appear in the February 2013 issue of the publication.
The Kiplinger editors noted that "UC San Diego has the lowest total cost among our top California schools." They added, "UC San Diego delivers on generous financial aid."
More than 60 percent of UC San Diego's undergraduates receive need-based financial aid and more than 45 percent receive the Federal Pell Grant for low-income students.
"It's an honor for UC San Diego to be recognized for its continuous efforts to remain an affordable and accessible university with academic programs of the highest caliber," said Ann Klein, director of UC San Diego's financial aid office. "UC San Diego has a very well-qualified student body, and it's our mission to be able to continue to support these bright and creative minds with both excellent academics and strong financial aid programs."
UC San Diego was one of three University of California schools on the Kiplinger's top 10 best values in public colleges list.
According to Kiplinger's, UC schools offset their cost with liberal need-based financial aid. Dianne Klein, a spokesperson for the UC system said, "If you meet the requirements at the University of California, we have generous aid packages… Nearly half of our students don't pay any tuition at all."
The Princeton Review also has named UC San Diego a best value public college and a recent college salary report by PayScale.com ranked UC San Diego the fourth best public university for its return on investment (ROI) for California resident alumni.
For more information on Kiplinger's best values in public colleges list, go to: kiplinger.com.
Stay in the Know
Keep up with all the latest from UC San Diego. Subscribe to the newsletter today.