Keeping the Dream Alive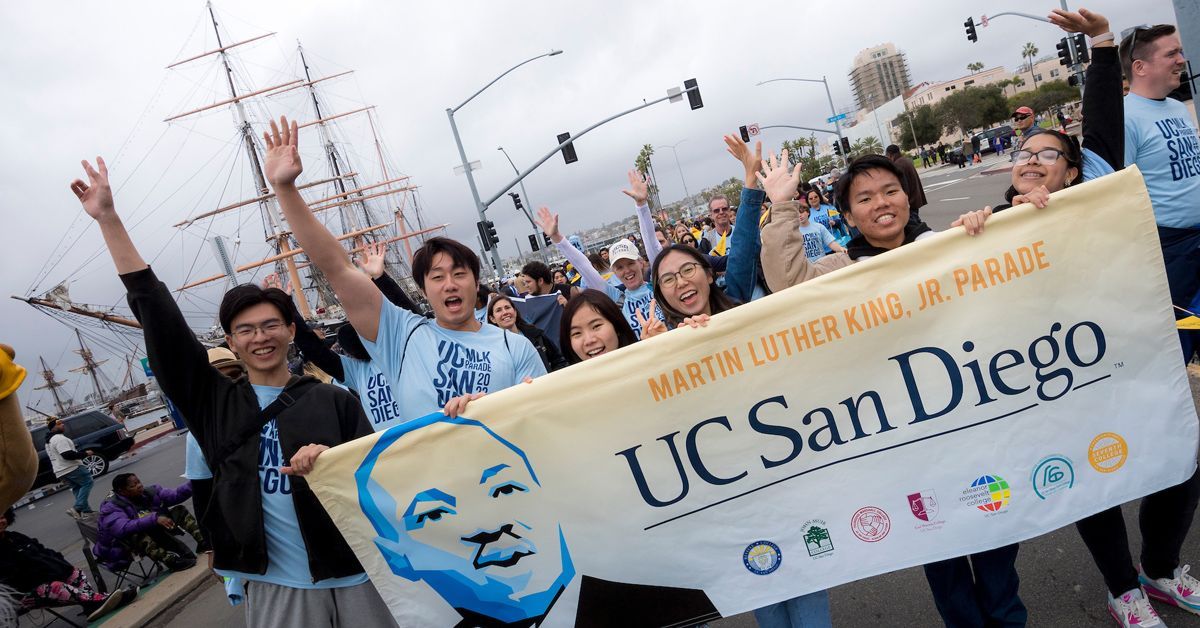 Published Date
By:
Topics:
Share This:
Article Content
A little bit of water falling from the sky didn't deter members of the UC San Diego community from gathering to recognize one of history's most influential civil rights leaders—Martin Luther King Jr. Born Jan. 15, 1929, King was a Baptist minister and activist who promoted change through peaceful protest and key values such as unity, selflessness, hope and love. Two annual events were organized by the Center for Student Involvement, a day to serve and a day to celebrate.
On Saturday, more than 200 UC San Diego students, staff and alumni volunteers assembled at Mission Bay High School to volunteer their time and talents. Participants painted a portrait of the late associate justice of the Supreme Court Ruth Bader Ginsburg, helped create the foundation for a sensory garden that will serve students with disabilities, built hydroponic plant systems in the science lab and fanned out across the school to search for debris that could be collected.
The following morning, four buses of UC San Diego scholar-athletes, cheerleaders, Pep Band performers and more caravanned to downtown San Diego to join in the 41st annual Martin Luther King Jr. parade. After being on hiatus for two years due to the COVID-19 pandemic, the event resumed at the Embarcadero with vigor—even as rain clouds hovered precariously above. Students, staff and faculty cheered as they marched alongside the university's float, waving bright yellow flags and passing out souvenirs to spectators.
See the impact Tritons made at Mission Bay High School and get a glimpse of the energy from this year's parade in the photos below.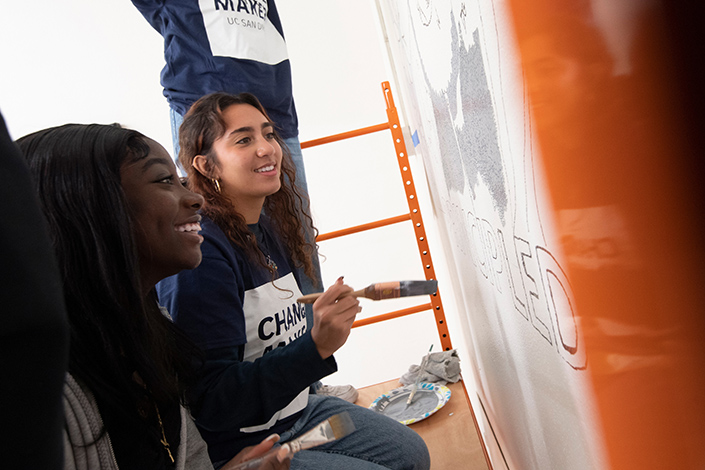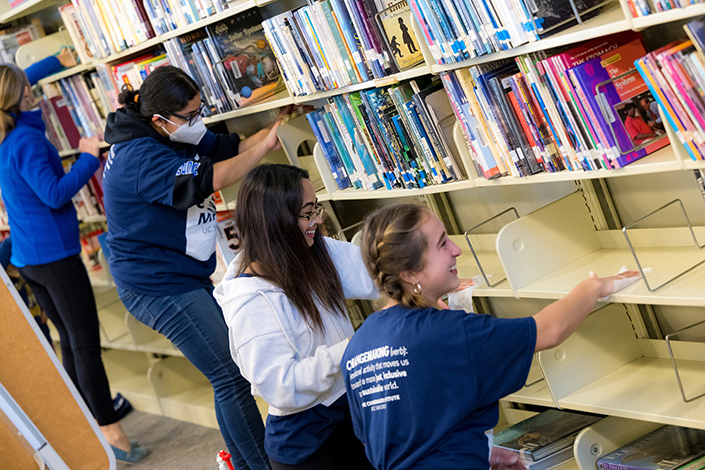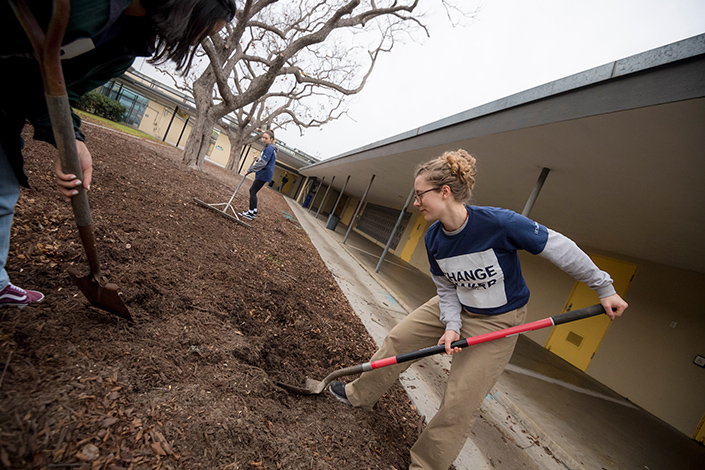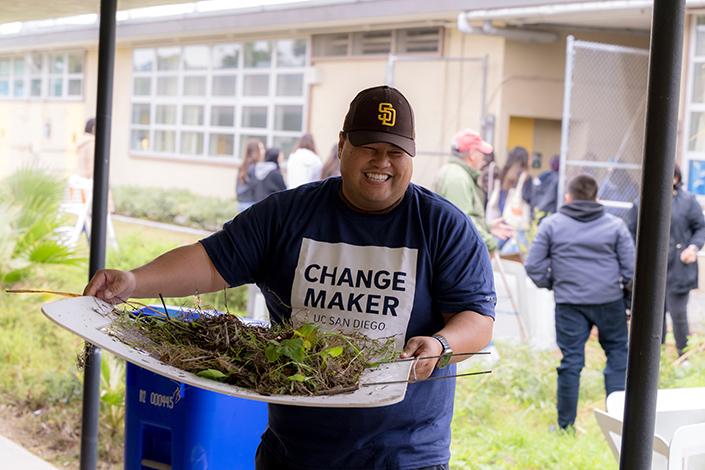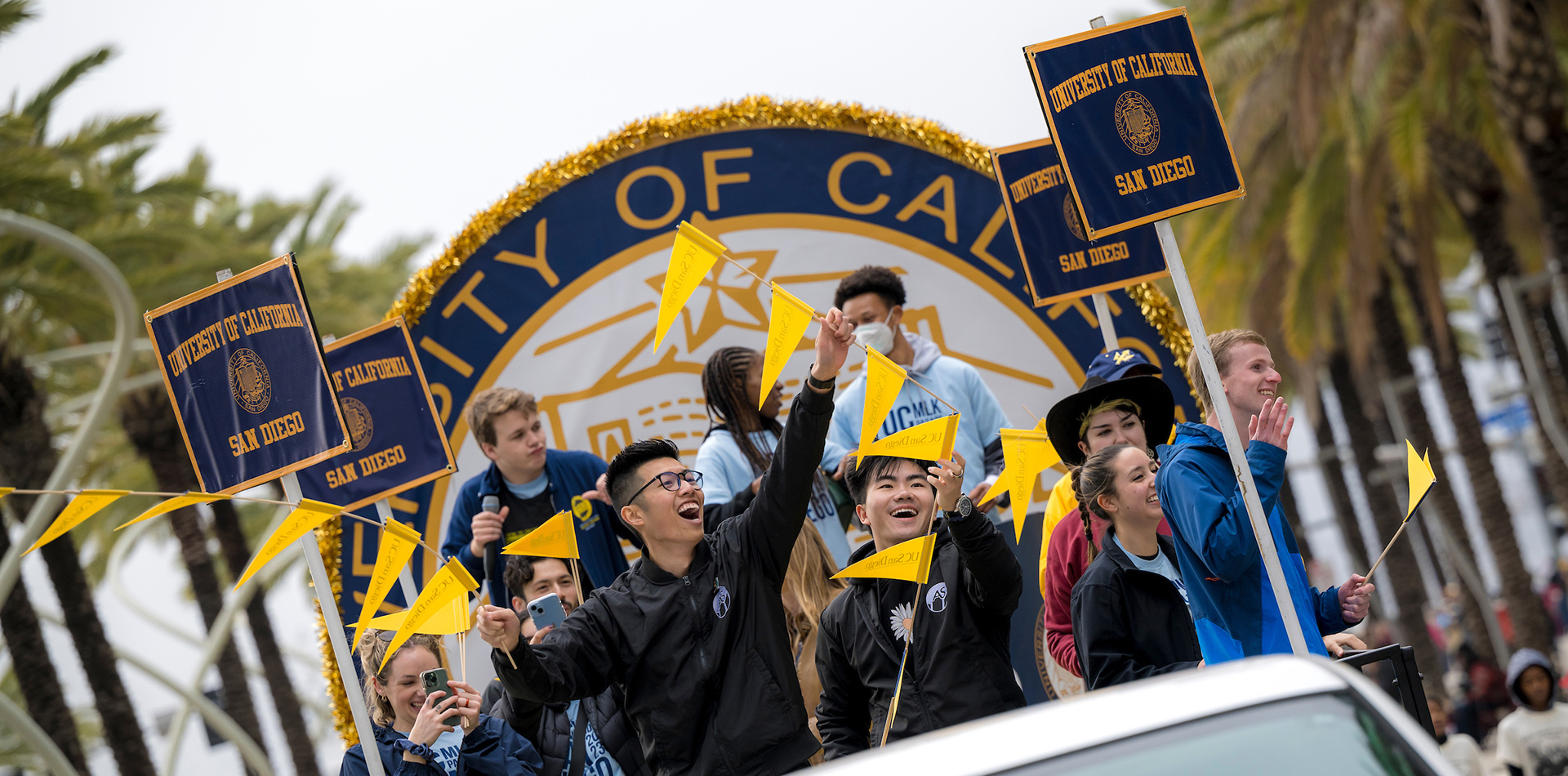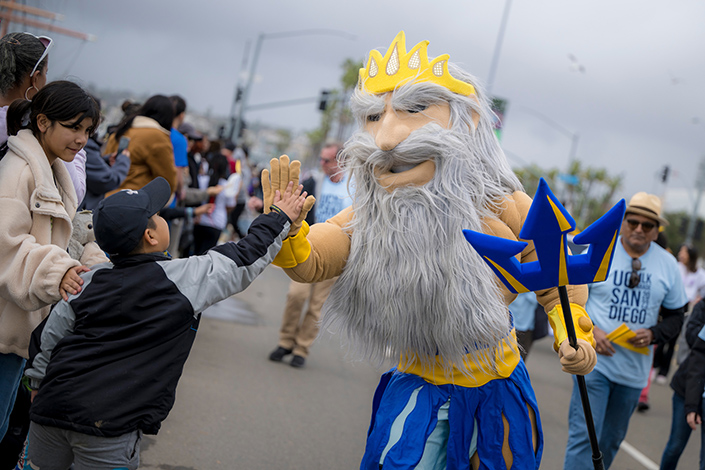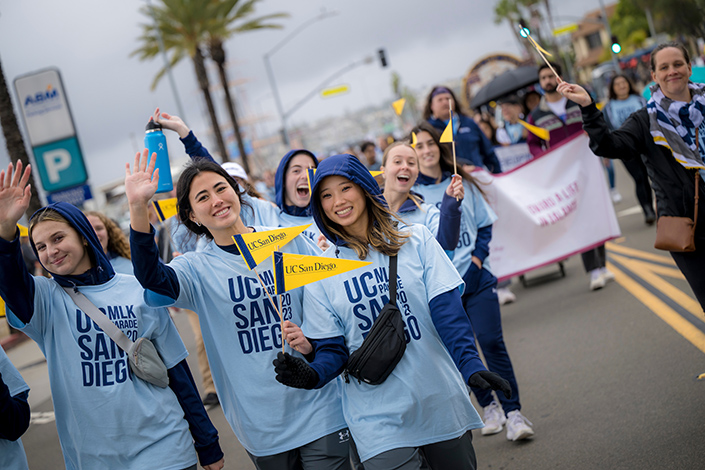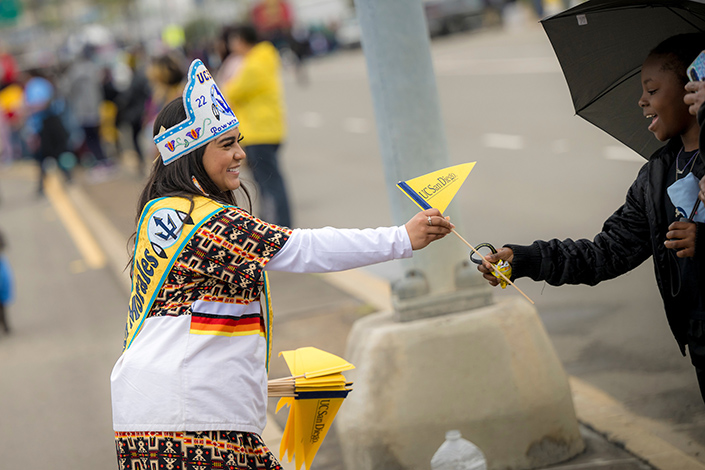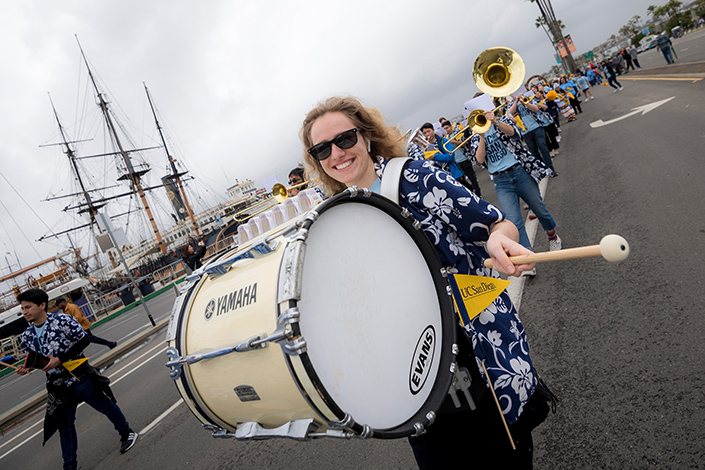 Topics:
Share This:
Stay in the Know
Keep up with all the latest from UC San Diego. Subscribe to the newsletter today.