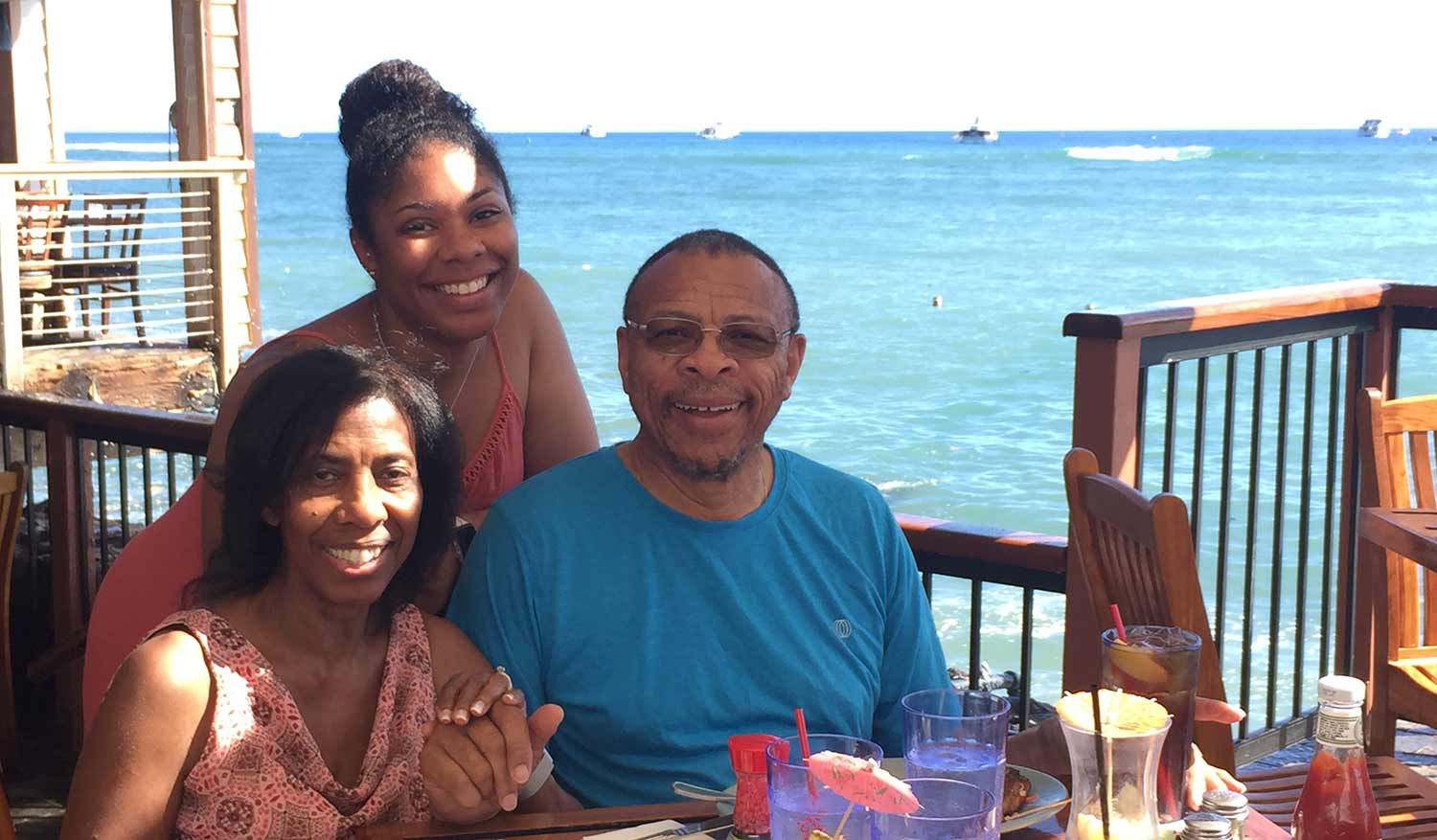 Joe, Helen and an Angel Named Amy—A COVID-19 Survival Story
For one couple, both stricken by COVID-19, their lifeline was daily phone calls from a UC San Diego Health nurse
Joe and Helen Davis began experiencing cold-like symptoms after returning to San Diego from the Midwest. The married couple of 35 years had traveled halfway across the country to help Helen's elderly mother. "She was in desperate need of our support and we just had to be there for her," said Helen.
They arrived back home just as stay-at-home orders swept across the nation in the wake of the COVID-19 pandemic.
"A few days after we were home, I started to get a headache, fever and the sweats. I started sneezing and coughing. I took fever-reducing medicine, but it didn't really help. I tried to get as much rest as possible, but it didn't seem to make a difference," said Joe. "With COVID-19 all over the headlines at this point, I started to feel a little uneasy about my symptoms, but I told myself it was probably just a cold."
A certified public accountant who owns his own business, Joe went back to work from the safety of his Kearny Mesa office, but his symptoms worsened. That's when he called his UC San Diego Health primary care physician Dr. Dustin Lillie.
Joe and Helen are both in their 70's and have underlying medical conditions. Joe has diabetes; Helen has rheumatoid arthritis. "We fall into the high-risk category," said Joe.
Lillie directed him to go to the nearest UC San Diego Health drive-through COVID-19 testing location. "It was an easy process. I was relieved to get tested, but I drove away a bit nervous to find out the results," he said.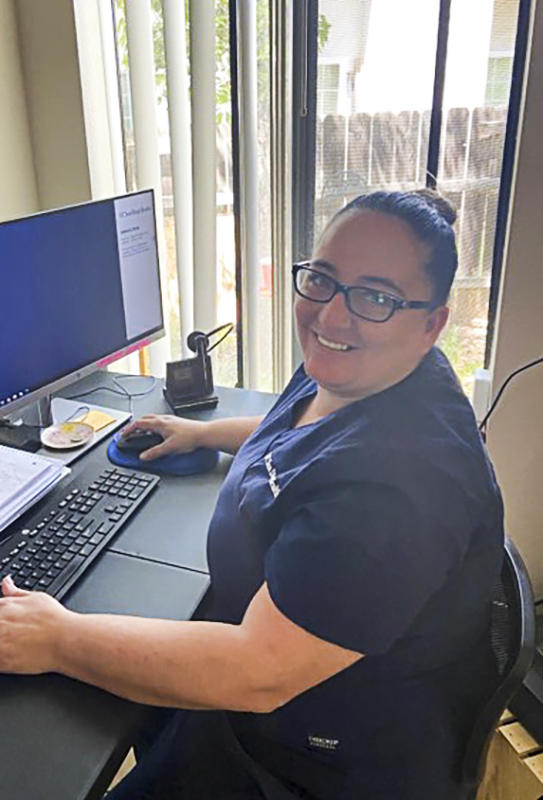 Three days later, Joe got the call: "Well, I didn't like hearing the result was positive. I just didn't know what that all entailed, but I am a man of faith and knew I would be okay no matter what."
The voice at the other end of the phone line was Amy Markley, R.N., a senior vocational nurse at UC San Diego Health. Markley serves as nursing lead for the Ambulatory COVID-19 Results Team, dedicated to facilitating tests and results to patients and employees in the areas of the emergency department, urgent care, express care, primary care, specialty care and drive-through locations, as well as first responders in the city of San Diego.
The team makes between 100 to 250 outbound telephone calls and receives between 10 to 25 inbound calls daily. Phones are staffed seven days a week from 6:30 a.m. to 5 p.m.
If an outpatient's test results come back positive for COVID-19, Markley and her team call the patient daily at approximately the same time to check on symptoms and overall well-being. Once symptoms have resolved for at least 72 hours and it has been at least seven days since the onset of the first symptoms, the patient can end home isolation and the daily calls are discontinued.
UC San Diego Health is the only hospital in San Diego County to offer this service. "It is so rewarding to help patients in their time of need. I've even offered to help some patients with their grocery shopping while doing my daily calls," said Markley.
Human connection through daily phone calls
Joe was on Markley's patient call list. "She checked up on me. She paid very close attention to my health," he said.
"The Davis' have become really special to me. They are the sweetest couple," said Markley.
The daily phone calls created a friendship built upon trust, consistency and reliability—all of which proved life-saving. "During one of my calls to Joe, I noticed he had shortness of breath," said Markley.
"Yes, I was really struggling to breath. Just putting my clothes on was difficult," said Joe.
Markley called 9-1-1. "I told Joe he needed to immediately go to the hospital."
Joe was taken to UC San Diego Health's emergency department in La Jolla. "It's all kind of a blur from there," he said. Joe was admitted into the intensive care unit. He was started on oxygen.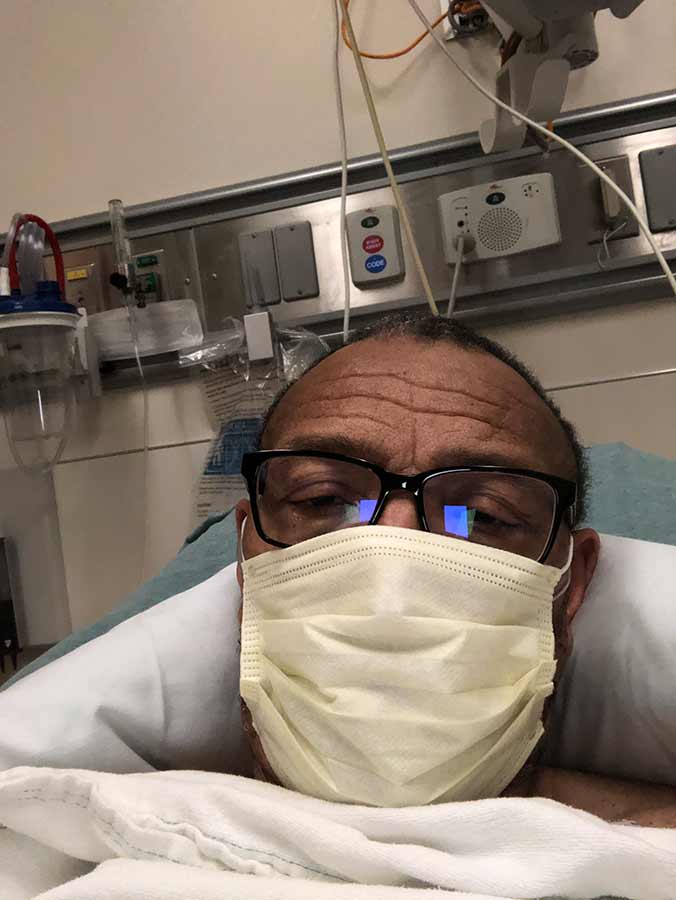 "I was able to eventually talk to my wife over the phone, but the conversation was brief."
But oxygen support proved insufficient and Joe was intubated. A ventilator was needed to mechanically help Joe breathe.
"Even though I was a bit out of it, I knew I was surrounded by the love of my wife and daughter," he said. "They weren't there physically, but they were there emotionally. I knew that I never went a day without telling them how much I loved them. I went under anesthesia knowing I had a full life with no regrets."
Helen now received the daily phone calls from Markley, who became the voice that Joe no longer had.
"Not only was I receiving regular updates from my husband's amazing doctors and nurses, but Amy called as well. She let me know how he was doing and just hearing her familiar, calm and friendly voice was comforting," said Helen.
Helen would soon be a patient herself.
A Lifeline
Helen was still trying to manage her own symptoms, which were mainly fever and dizziness. She ended up falling in her home and was brought to the same emergency department that her husband had been taken to just days before.
She received IV fluids, scans, blood work and a COVID-19 test, which came back positive.
"I was discharged from the emergency room and went home to isolate," she said. Calls from Markley continued. "She was my lifeline during that time. She updated me on Joe and answered so many of my questions, like, 'Should I throw my toothbrush away and get a new one?'"
The answer was yes.
"My team works long hours, but it is worth it. I thought I would be more exhausted, but the motivation of helping patients keeps me energized. I feel so proud to work for UC San Diego Health and being part of extraordinary efforts during this global pandemic," said Markley, who juggles life at home with a teenage daughter and a husband who works on the surgical team at UC San Diego Health. "When we first started testing, it would take around ten days to get results; now, we can get results in about 24 to 30 hours."
"Good Friday Indeed"
After a week of being intubated, Joe was taken off the ventilator.
"I was very groggy and my throat hurt from the tube. The medical team brought me out of my haze slowly and safely. My voice was a whisper, but I was so unbelievably grateful. It was then that I knew I was going to survive. The doctors and nurses were just absolutely wonderful."
After 17 days in the hospital, Joe was discharged on Good Friday. "It was a good Friday indeed," said Helen, whose home isolation ended on Easter Sunday. "We had breakfast together and I read Joe a prayer I wrote for him while he was in the hospital."
You can't see it, but you can definitely feel it
Joe is keeping himself busy these days rebuilding his strength and endurance by walking around his house and going up and down the stairs. "I lost about 30 percent of my lung function." He also lost 30 pounds during his illness, but is quickly gaining it back.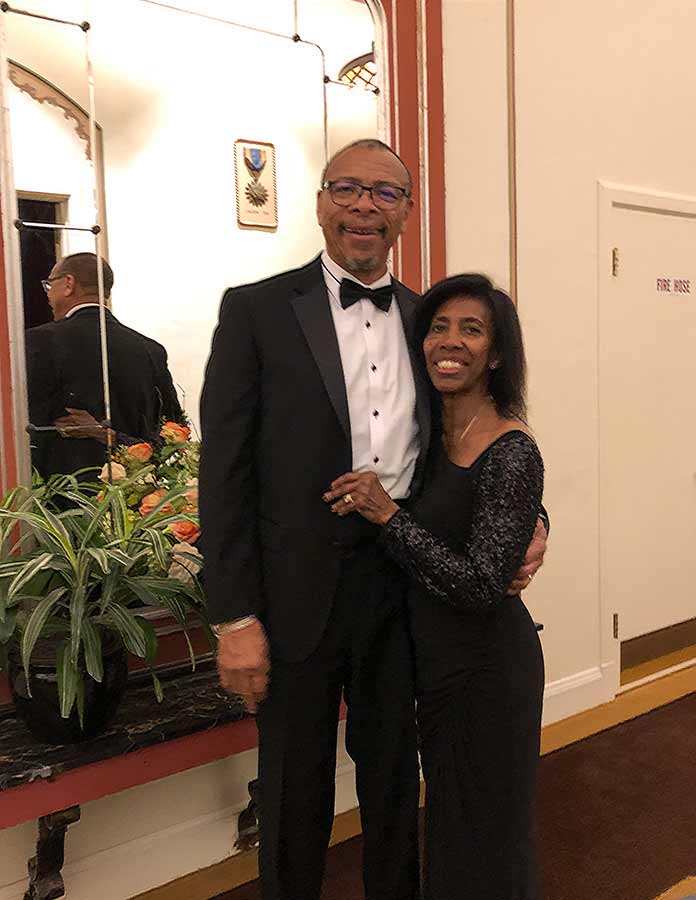 "My appetite came roaring back, so I am eating a lot," he said.
His heart rate is higher than normal due to anxiety surrounding his health issues. During medical evaluations for COVID-19, a blood clot was identified in his left shoulder. "But there is no need to be negative," he said. "I have an incredible support system and medical team at UC San Diego Health."
Helen is also doing well. She said she feels better each day and is back to working remotely.
"This is why I became a nurse," said Markley. "I love that I get to see patients go from very sick to healthy and happy. I was just doing my job the day I called Joe. Our entire hospital system works as a team and we all are doing our part during this global pandemic to save patients like him."
"Amy was an angel," said Helen.
"Amy will forever be part of my survival story," said Joe. "I would like everyone to know how serious this can be and to please continue to follow the guidelines and minimize the risk of getting sick. You can't see this virus, but you can definitely feel it."
Hear the hope chime
UC San Diego Health has created a way to celebrate hope and the triumph of the human spirit during this global pandemic. Now, when a COVID-19 patient is discharged from the ICU, a chime plays throughout the hospital.
The melody is an original piece written by Missy Meehan, R.N., at UC San Diego Health and a group of her friends. It is intended as a joyous instrumental ode to the rhythm of breathing and return to wellness.
Visit the UC San Diego Health website for COVID-19 resources.
Stay in the Know
Keep up with all the latest from UC San Diego. Subscribe to the newsletter today.