"Jazz Gone Global" Premieres at UC San Diego Jan. 29
Concert celebrates worldwide tradition of jazz music while raising funds for first-generation college students
Published Date
Article Content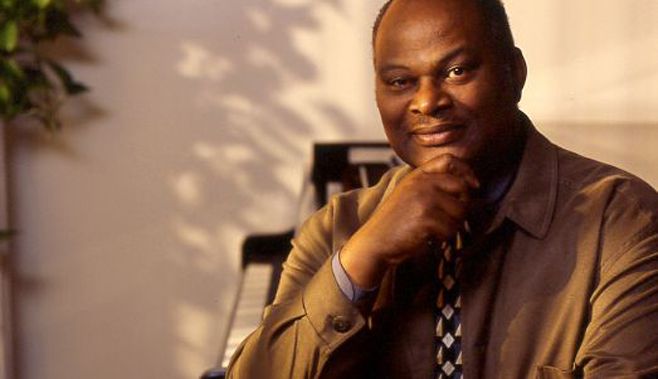 Renowned pianist Cecil Lytle is professor emeritus of music at UC San Diego and former provost of Thurgood Marshall College
The 16th annual Lytle Scholarship Concert returns to the University of California, San Diego with "Jazz Gone Global," a celebration of the history and spirit of jazz music featuring world renowned musician Cecil Lytle on piano and Gilbert Castellanos on trumpet, with friends. Attendees will enjoy a range of pieces from around the world—from New Orleans and New York City, to Paris, France and the African continent. Proceeds from the concert benefit scholarships for graduates of The Preuss School UCSD who are first-generation college students at UC San Diego. "Jazz Gone Global" takes place Sunday, Jan. 29 at 3 p.m. in the Conrad Prebys Concert Hall on the UC San Diego campus.
"This year's concert invites the community to celebrate the world heritage of jazz with some of the best jazz musicians from San Diego and the world—including trumpet virtuoso Gilbert Castellanos, Brett Sanders and many others—while helping deserving students to achieve their dreams of attending UC San Diego," said Cecil Lytle, professor emeritus of music at UC San Diego and former provost of Thurgood Marshall College.
"Jazz Gone Global" will help fund the Lytle Scholarship Endowment which supports outstanding graduates of The Preuss School UCSD who choose to attend UC San Diego's Thurgood Marshall College. Recently ranked as the most transformative school in the nation, The Preuss School provides intensive college preparatory education for motivated students from low-income families who will be the first in their families to attend college. The annual scholarship concert has helped dozens of Preuss students to attend UC San Diego.
For UC San Diego alumna Nika Omid '01, M.D.'05, receiving the Lytle Scholarship was the deciding factor that brought her to UC San Diego. Omid recalls getting a phone call from Cecil Lytle, who was the provost of Marshall College at the time, informing her that she received the scholarship and encouraging her to choose UC San Diego. That phone call helped her make the decision that would shape her undergraduate education, and her career path.
"The scholarship was the reason I came to UC San Diego, and I ended up staying for nine years," said Omid, who graduated with her undergraduate degree in 2001 and went on to get her medical degree from the UC San Diego School of Medicine in 2005. Today, Omid practices ophthalmology in an underserved area in Long Beach, Calif.
"As a student at Marshall College I felt empowered and inspired to pursue a career that would allow me to make a positive impact on others on a daily basis," said Omid. "In addition to allowing me to focus on my studies, the scholarship enabled me to volunteer at the UC San Diego School of Medicine's free clinic, an experience that helped shape my career."
Concert tickets are $50 for general admission and $10 for students. Ticket sales and 100 percent of additional donations go directly to the Lytle Scholarship Endowment, and contribute to UC San Diego's $50 million student support campaign, Invent the Future. For additional information and tickets visit http://rels.ucsd.edu, or call (858) 534-1507.
Stay in the Know
Keep up with all the latest from UC San Diego. Subscribe to the newsletter today.