Published Date
James Soto Antony: From First-Gen College Student to Innovative Higher Ed Leader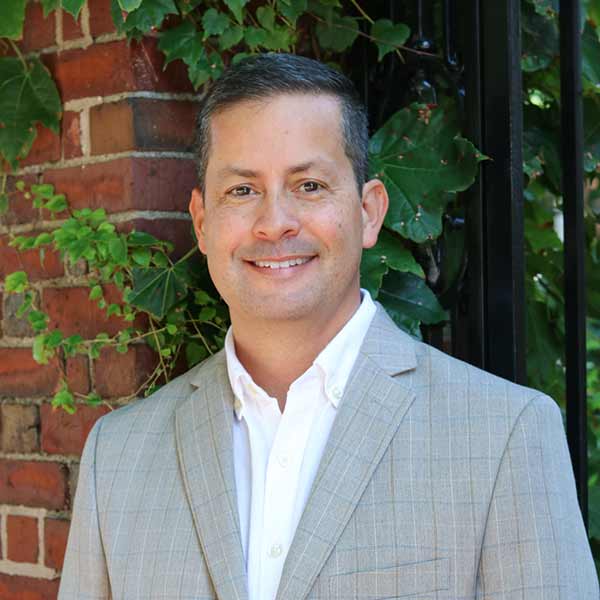 James Soto Antony was appointed as dean of the Graduate Division of UC San Diego on Sept. 1. Antony also holds a tenured faculty appointment in the Department of Education Studies. A University of California alumnus, Antony returns to his Southern California roots armed with more than two decades of leadership experience in both the public and private higher education sectors. Born in Los Angeles, he attended UCLA to earn a bachelor's degree in psychology, and a masters and doctorate in higher education and organizational change.
Antony went on to serve as director of Harvard's Higher Education Program and co-director of its Management Development Program. Prior to Harvard, he served as associate provost for Yale University and faculty member and associate dean of the Graduate School at the University of Washington. In this interview, Antony shares how his background inspired his professional journey and what he looks forward to accomplishing within his new role.
Who encouraged you to pursue a career in higher education?
I am a first generation college student. Although my parents spoke about their desire to have their children go to college, they did not have firsthand experience with it; neither did anyone in our extended family or group of friends. Nonetheless, as is true with many first generation students, my parents had an unwavering desire to support their kids and extend to them every opportunity that they themselves never experienced. This means that they constantly spoke to my siblings and me about the "idea" of going to college. And, of course, they made sure we had access to good public schools and a stable, loving home. They also held us to the highest expectations when it came to school. All of this, I believe, allowed my siblings and me to be able to go to college.
Once I was in college, I learned that I loved higher education. Pretty soon into college, I decided that I wanted to work in a college or university environment. I credit my amazing faculty and mentors at UCLA—where I was an undergraduate—for instilling in me a love of higher education. They also gave me endless opportunities to grow and to imagine myself as someone who could one day work as a leader within a college or university.
How does it feel to be back in Southern California and the UC system?
Being back in California from the East Coast by way of Harvard University is a dream come true for me. This state has always been the national leader on so many fronts. To be here is a privilege. I feel the same way about this university and the UC system.
UC San Diego is on an incredible growth trajectory, unlike any other when you consider the universities who are our peers. To be a part of the leadership that will continue to push this institution to be student-centered—and to grow in ways that deepen our commitment to providing access and opportunity to students—is an amazing thing.
In less than the 60 years it has been in existence, UC San Diego has already accomplished so much. I firmly believe that what we do at this university over the next decade will set our course for the next 60 years. It is exciting to be here.
Does your background give you a unique or helpful perspective to lead the Graduate Division?
I believe it does. I have had the privilege of working, throughout my entire career, on all aspects of graduate education. I firmly believe that what makes a university a world-class entity is its commitment to developing the next generation of graduate degree-holding thinkers, from artists and scholars, to practitioners and leaders. The bottom line is graduate education matters. In any vibrant town, city, state or nation, people who hold graduate degrees are at the leading edge, helping to advance society. My professional background has well-prepared me to take seriously the opportunities that UC San Diego has among the nation's leading institutions for graduate students.
What accomplishments are you most proud of?
The successes of my students. I have had the honor of mentoring hundreds of students over the years—and while their successes and accomplishments are attributable entirely to their own intelligence, efforts and talents—I like to think I played a small role in helping them move in the right direction.
I keep in touch with so many of my former students. They sustain me when the work is hard and they constantly remind me that the work matters.
What motivates you in your role as Dean?
I am motived by the promise of our graduate students. They are truly incredible. They inspire me. They are the future. I want to make sure that UC San Diego does everything in its power to help prepare these students for the exciting future that will unfold for them.
I also believe that this university is in its most critical period of development. I believe that what we do over the next several years will fundamentally shape the institution that UC San Diego becomes for the next several generations. That is a lot of responsibility, but I believe we have the people and the resolve to think seriously about the university's future.
Have you determined key goals for the Graduate Division yet?
Yes: To take seriously the adoption of a graduate student funding model that helps UC San Diego attract the very best graduate students. Also, to take a hard look at the experience of graduate students once they are here—from funding levels, to their overall welfare, to housing and its affordability, to the kinds of professional development they receive, to their experiences with mentors, to the ways in which we prepare them for life after graduation.
How do you hope to advance equity and inclusivity within your role?
Equity and inclusion have to be more than buzzwords. We have to embody the ideas of equity and inclusion in everything we do. As graduate dean, I look forward to working with colleagues to increase our recruitment and retention of underrepresented students, to build a campus culture where all students feel welcomed and well supported, and to be part of the overall campus strategy to help UC San Diego become a truly inclusive and equitable institution.
Finally, what does your free time look like?
My wife and I enjoy spending time with our children and extended family. We also like exercising together—we love to take walks, run in this amazing San Diego weather, and we enjoy hiking and exploring new areas. We look forward to continuing to explore all that the region has to offer.
Stay in the Know
Keep up with all the latest from UC San Diego. Subscribe to the newsletter today.