It's Showtime: Epstein Family Amphitheater Ushers in its Inaugural Summer Season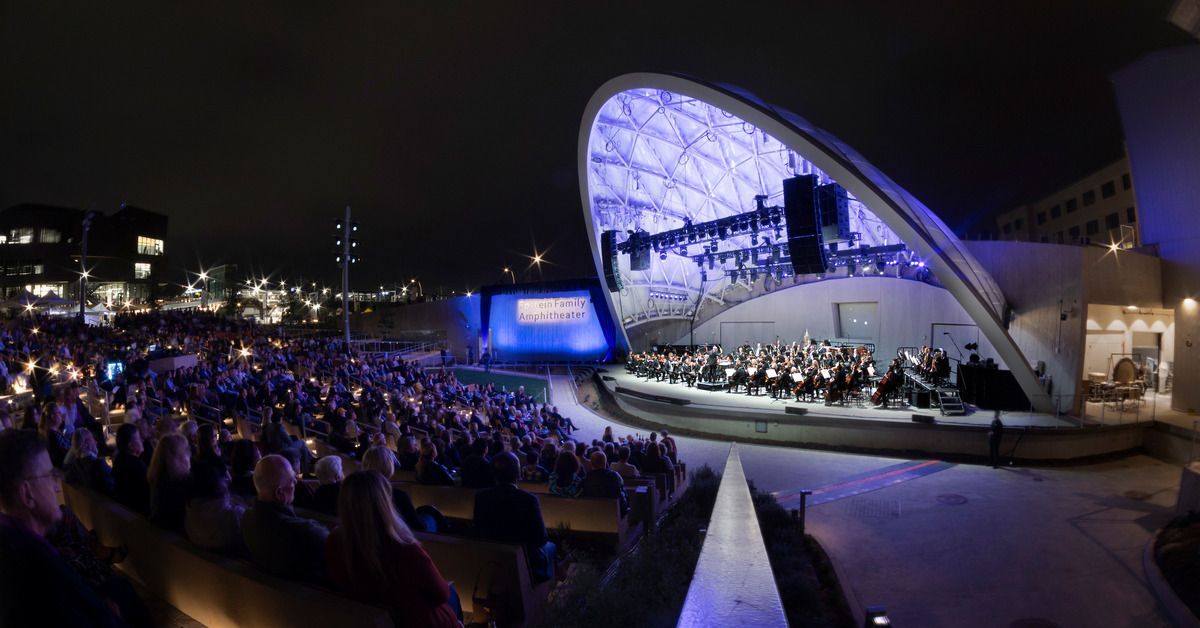 Published Date
By:
Share This:
Article Content
UC San Diego's Epstein Family Amphitheater—a state-of-the-art outdoor entertainment venue in the heart of campus—is preparing to 'raise the curtain' on its very first summer season.
Beginning June 19, the amphitheater will present a lineup of concerts, comedy shows and special events curated with all ages in mind. The inaugural summer season will feature acts ranging from Grammy Award-winning musicians to popular comedians, as well as introduce two new series as part of its upcoming array of performances.
"As we turn to summer, we are excited to welcome the greater San Diego region to campus, many of whom may be visiting for the first time," said Colleen Kollar Smith, executive director of UC San Diego Campus Performances and Events Office. "I am immensely proud of the Campus Performance and Events team who continue to steward this venue with passion and care, so that it can truly belong to our students, faculty, staff and community at large."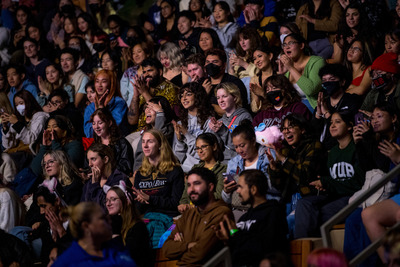 The season's headline shows will bring big laughs from Saturday Night Live icon Fred Armisen as well as soulful jazz selections from singer/songwriter Gregory Porter. On August 3, Armisen–widely recognized for his work on tv programs like SNL and Portlandia—will visit the amphitheater to host an evening filled with comedy, music and special guests. On August 18, two-time Grammy-winner and seven-time nominee Porter will be joined by his band to share music from his 2020 album All Rise, and his 2021 favorites collection, Still Rising.
From the sounds of flamenco to music inspired by Mali folk traditions, the summer programming will also showcase musical stylings from around the world. Among these artists include internationally renowned and Grammy awarded singer/songwriter Oumou Sangare on July 21. On August 20, Cuban guitarist Eliades Ochoa—one of the stars and founders of Buena Vista Social Club–will visit the amphitheater for a special performance.
"Each of the acclaimed global artists will connect audiences to other regions and cultures through their music," says Kollar Smith. "I hope members of our community who are connected to those cultures will find a piece of home at the amphitheater. For those who wish to travel, but may not be able to do so, my hope is that they are transported to far-off regions just a trolley ride away from their homes."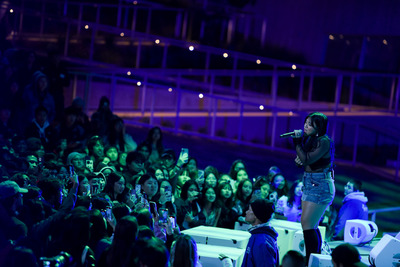 As part of the amphitheater's summer programming, the outdoor venue will debut two new programs—the Family and Nostalgia series. Guests of all ages can visit the Epstein Family Amphitheater for family-friendly evenings, such as Disney's Moana Sing-Along Film Night. As part of the August 10 event, each guest will receive a party bag filled with props to use throughout the film.
In September, audiences can enjoy the music of Elton John and Prince with two special tribute performances. Remember When Rock Was Young starring Craig A. Meyer on Sept. 1 is a spectacular musical journey that celebrates the decades of chart-topping hits of Sir Elton John. The following evening, the Marshall Charloff & Purple Xperience will bring an authentic production of Prince and The Revolution to the amphitheater stage.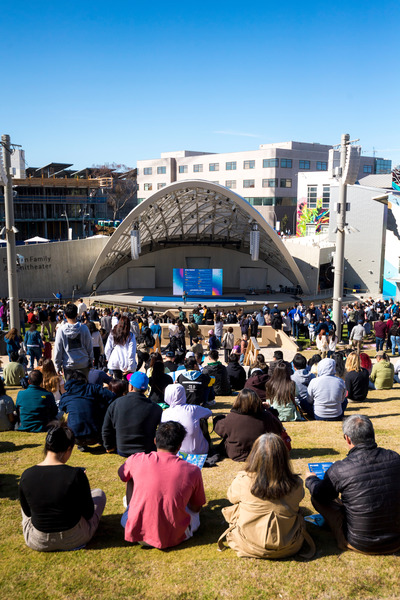 "Something magical happens when complete strangers unite in a familiar song," says Kollar Smith. "I look forward to these moments of magic throughout the summer with the Prince and Elton John tributes, the Moana Sing-Along, and Clamshell Karaoke Live! where audience members will be able to live out their rock star dreams on the amphitheater stage backed by a live band and vocal support from the audience."
The Epstein Family Amphitheater is also bringing local talent to campus, teaming up with nonprofit organizations in the region for unique performances. The community partnerships include a June 18 performance led by the San Diego Black Artist Collective. Presented as part of UC San Diego's event series in commemoration of Juneteenth, Get On Board is a journey through the evolution of Black music. Then, on June 22 and 24, the San Diego-based nonprofit Mainly Mozart will present the largest gathering of concertmasters and principal players in North America during its Mainly Mozart All-Star Orchestra Festival.
This summer performance lineup comes on the heels of a robust series of spring programs. The venue—which is overseen by the UC San Diego Campus Performances and Events Office—recently hosted over 20 student organizations on stage as well as multiple campus celebrations. The Epstein Family Amphitheater also brought back the university's weekly farmer's market, featuring local vendors offering paninis, bao buns, lemonade and more.
To review the full summer season program calendar, visit amphitheater.ucsd.edu. Tickets for the Fred Armisen and Gregory Porter headline shows are now available; tickets for all other summer events will go on sale on June 20.
Stay in the Know
Keep up with all the latest from UC San Diego. Subscribe to the newsletter today.