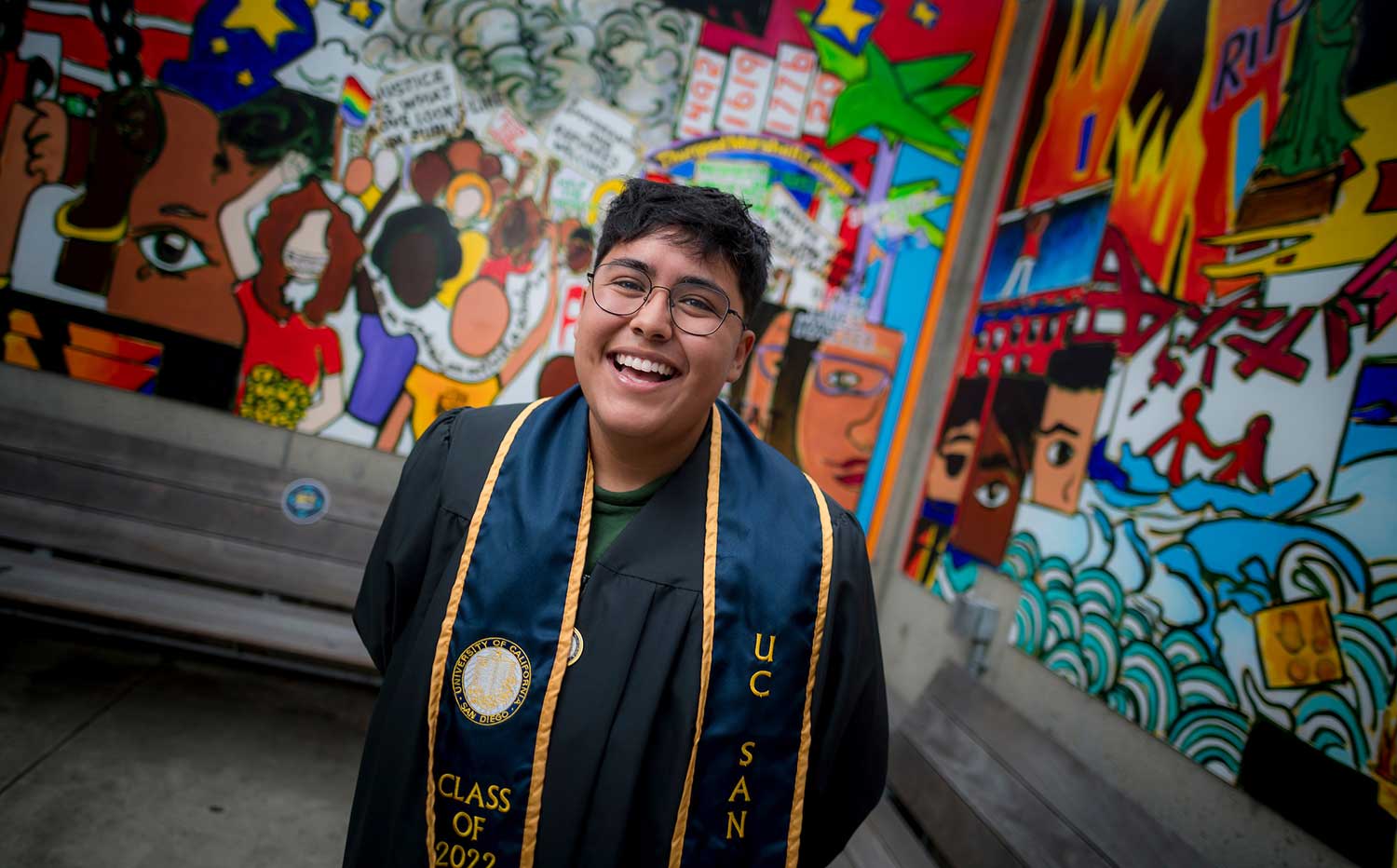 It Starts from Within
As Lucas Anthony Lima prepares to deliver a message of congratulations to his 7,000 peers as Commencement student speaker, he draws inspiration from the lessons he has instilled in his little brother. The most important of these is believing in yourself, especially when the road gets rocky. As someone who has faced persistent immigration barriers and made the courageous decision to embrace his transgender identity, Lima knows firsthand how persistence and self-love can help overcome any obstacle.
"It all starts from within," said Lima, who believes that being the best version of yourself can have a powerful rippling effect on the world around you. Completing his degree as a first-generation student this June is just one of the ways that he is strengthening his personal impact. "Education is the most important thing that my mom wanted us to pursue; she would say ignorance is what causes hate," he said. "To be educated and informed despite the difficulties of being an immigrant and transitioning medically is the best way I can give back to my family and the best thing I can do for the world."
A temporary home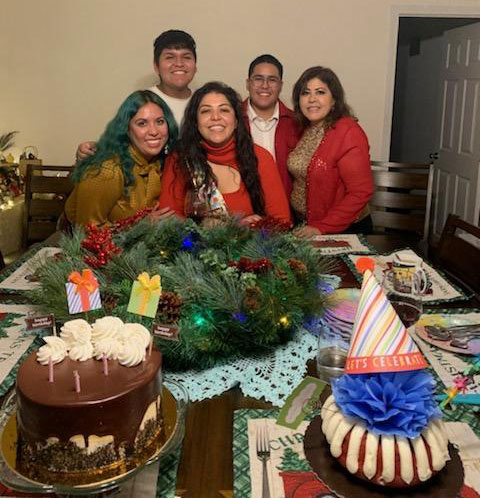 Growing up, Lima was exposed to the harsh reality of what it meant to be part of an immigrant family. At age 10, his father was held in an immigration center for three months, at the brink of deportation. And when Lima was in high school, his friends would often invite him to visit Tijuana, Mexico for the weekend—yet for most of his life, the answer would be the same, "I can go with you, but I can't come back."
"I didn't realize what it meant to be an immigrant until it put our lives in danger," said Lima on his father's detention. "Almost losing your dad, having to uproot yourself and go back to a country that I did not grow up in, knowing that my stay here in the U.S. was conditional—that's scary."
But his fear didn't stop him from taking action. When he was 13, he approached politician John Boehner at a dinner in Washington D.C. to advocate for immigration reform. Two years later, he was navigating the Deferred Action for Childhood Arrivals (DACA) application by himself because his parents didn't understand the legal language. At 17, he was justifying permanent residency to a U.S. Immigration and Customs Enforcement (ICE) officer in Ciudad Juarez, Mexico. And by 21, he applied to become a citizen in the only country he's ever known.
"I'm not going to stop fighting just because I'm scared; I'm going to keep pushing to make sure that no family ever gets separated by immigration ever again," said Lima.
At UC San Diego, Lima studied political science with a concentration in data analytics and a minor in law and society. Using the multidisciplinary knowledge he has gained, he intends to pursue a career in research that will better inform policymakers about the people they serve. In particular, Lima would like to work at the intersection of data and humanities to ensure transgender immigrants are accurately represented.
A love letter to Lucas
Lima believes in speaking up for what is right, whether it's taking action to ensure marginalized members are included or presenting his true self as a transgender man, even if it means coming out over and over. "Being open about my transgender identity is the greatest love letter I can write myself," said Lima.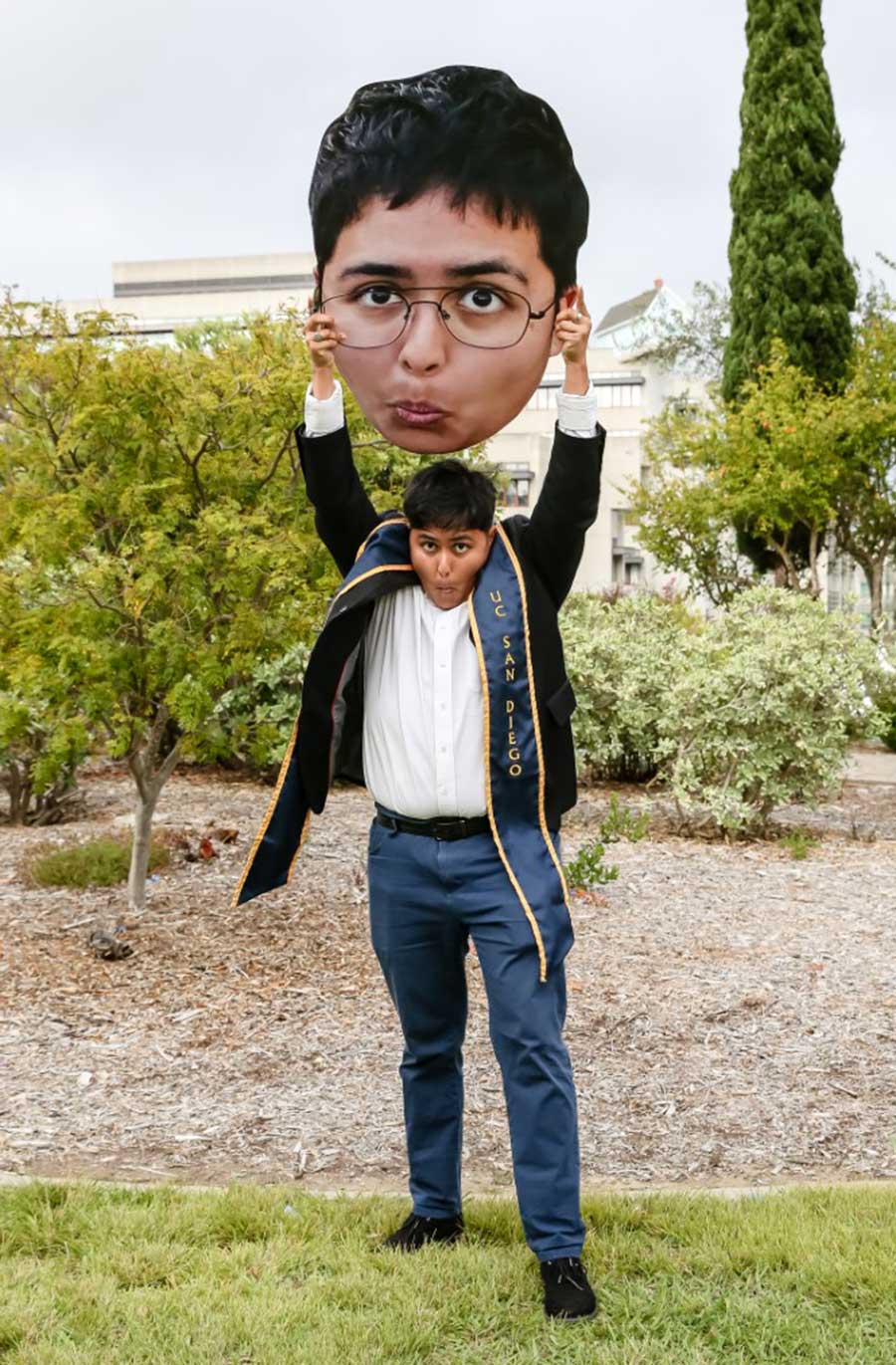 It was seven years ago that Lima began to realize that he was not a woman. Soon after, he started to share his true self with friends and family members, although he was the only transgender person at his high school. When he arrived at UC San Diego in 2018 for Summer Bridge, a first-year college transition program, he was paired with a peer mentor who also identified as nonbinary—the first person Lima had met who was openly transgender.
"It was so important to me to have someone who was older and on track to medically transition," said Lima. "They also introduced me to the large trans community at UC San Diego and showed me what being trans could look like."
It was this community that inspired Lima to do more and be better. He describes the way his peers seamlessly came together in solidarity whenever a challenge emerged, whether it was a study group that convened to support each other's learning late night at Geisel Library or the caring connections fostered over Zoom during the COVID-19 pandemic.
"Community at UC San Diego is characterized by solidarity, joy and a desire to lift each other up," said Lima. "It's about coming together because you want to be better, and the people you surround yourself with make you better, too."
We made it
It is the community that Lima cultivated during his four years on campus that motivated him to apply to become the Class of 2022 student Commencement speaker. Although there were many instances when he could have felt alone on his path, he found steadfast support surrounding him from all directions.
"I need to be commencement speaker because I have too many people to thank," explained Lima in his speaker application. "There are hundreds of people who I have called on for help in my most desperate of times, and none of them have ever turned their back on me."
And the opportunity to share the stage with NASA astronaut Jessica Meir? "This is the closest I get to the moon!" said Lima as he smiled. "It's exciting to know that she overcame many things to be where she is."
He continued, "I want to share a similar message that you can reach any dream you have. Most importantly, I want to show Carmen, the young and confused girl who eventually became the strong man I am today, that we made it—and I cannot be prouder of us.
Stay in the Know
Keep up with all the latest from UC San Diego. Subscribe to the newsletter today.