The Unlimited Possibility of Human Imagination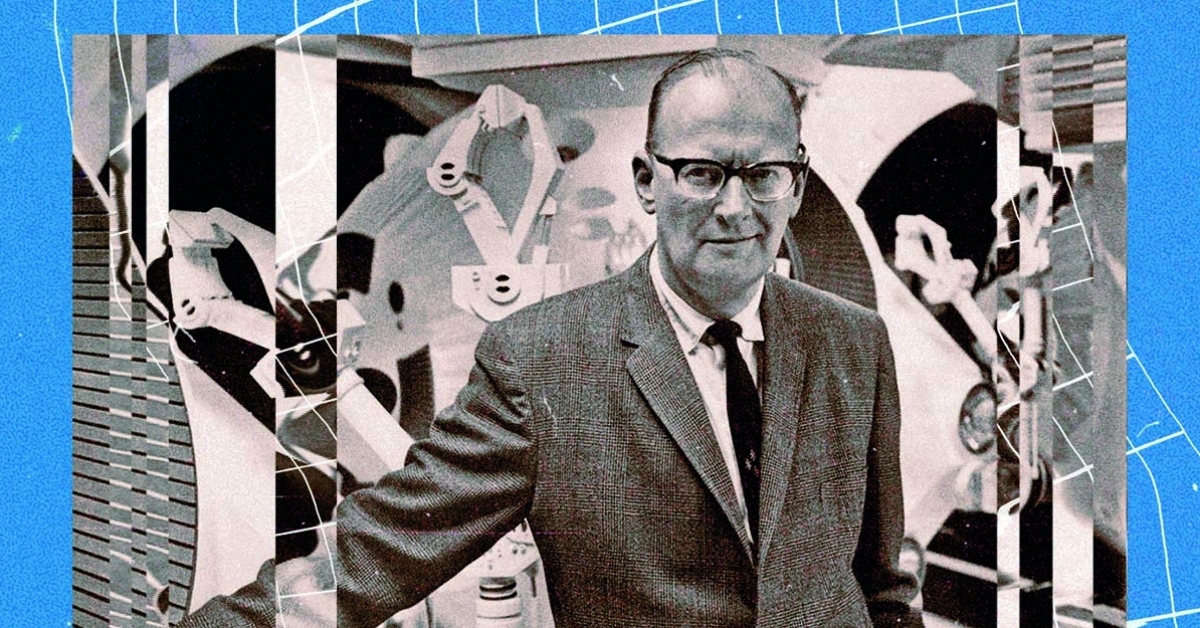 Media Contact:

Published Date
Media Contact:

Topics:
Share This:
Article Content
This story was published in the Fall 2022 issue of UC San Diego Magazine
How do writers imagine worlds that have never been or what the future might be like? There has been relatively little research on how humans imagine, despite it being a central aspect of our experience.
Founded in 2011, the Arthur C. Clarke Center for Human Imagination at UC San Diego has been investigating how imagination works—from the mundane, like imagining what kind of apple you'd like to eat for a snack before going to the store, to the fantastical, like what life in California might be 500 years in the future.
The Clarke Center, named after famed visionary Sir Arthur C. Clarke, brings together scientists, artists and engineers to collaborate on research projects across four main areas of focus: the neuroscience of imagination; tools that enhance imagination (including emerging technology and advances in how we teach and learn); futures literacy, or cultivating our capacity to imagine change over time; and looking to the cosmos for inspiration, whether by developing new telescopes that allow us to see farther back into the origin of the universe or working with individuals with disabilities in zero-gravity to understand how they can live and work in space.
A central goal of the Center is to produce an "Atlas of Imagination" that serves as a roadmap to the wide neurodiversity of imagination. Some highly innovative individuals, like J. Craig Venter '72, PhD '75, the first to sequence the human genome, have aphantasia, or a complete lack of visual imagination. Others with hyperphantasia have an intrusively powerful visual imagination. Other aspects of the neurodiversity of imagination are the various ways humans imagine sounds (and create music and languages), concepts, scenarios, works of art, memories, the experience of others (our foundation for empathy and compassion) and more. By better understanding how imagination functions, the Center aims to help society tap into the power of imagination to solve today's most pressing issues.
A key program for the Center is the annual Clarion Science Fiction and Fantasy Writers Workshop, the longest-running and most prestigious training ground for emerging speculative fiction writers in the world. The workshop brings 18 writers from around the world to UC San Diego for six weeks, and they work intensively with a group of professional writers to develop their craft. Among its alumni, Clarion is proud to count many of the field's most celebrated writers including Octavia E. Butler, Ted Chiang, Cory Doctorow, Nalo Hopkinson, Kelly Link, Nnedi Okorafor, and UC San Diego alumnus Kim Stanley Robinson '74, PhD '82.
Ideas that began in the imagination of speculative writers—whether it is the geosynchronous satellites that Clarke first conceptualized, the strategies for surviving political upheaval that Butler described in her Parables series, or how we might avoid a planet-wide climate disaster as seen in Stanley Robinson's Ministry of the Future—have been and will continue to be the spark for critical innovation and social change.
Stay in the Know
Keep up with all the latest from UC San Diego. Subscribe to the newsletter today.