Growing Graduate Students in STEM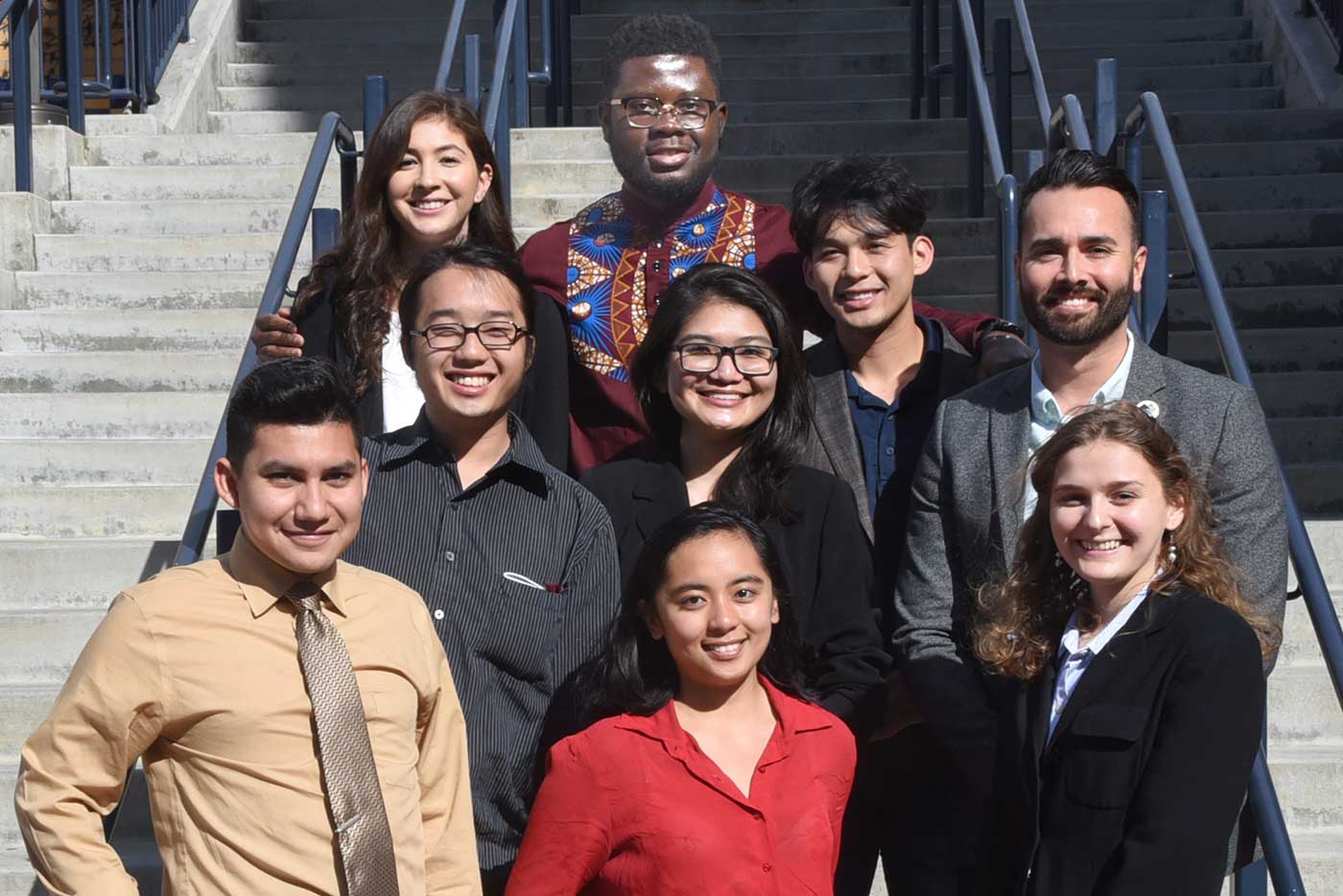 Undergraduate research opportunities are prized among UC San Diego students—and for good reason. Time spent working in labs or research centers can provide students with a valuable leg up when applying for graduate programs. The University of California Leadership Excellence through Advanced Degrees (UC LEADS) Program goes one step further: undergraduates get the chance to do research while gaining personalized preparation to enter a graduate program in science, technology, engineering and math (STEM). This year, all five undergraduates in the most recent cohort have enrolled in graduate programs at UC San Diego.
UC LEADS is part of a UC system-wide initiative to prepare educationally or economically disadvantaged undergraduate students for success within a STEM doctoral program. UC San Diego's Graduate Division leads the two-year program on our campus.
"It's exciting to see this entire cohort pursuing graduate studies in the UC," said Graduate Division Dean James Antony. "UC doctoral students become the next generation of the state's researchers, they teach and mentor undergraduates, and they become the future professoriate. Expanding the pathway to a UC graduate education broadens opportunities for these students and strengthens California."
UC LEADS graduate student enrollment is reflective of a UC initiative called "Growing Our Own" that encourages UC undergraduates to pursue UC doctoral degrees. The program aims to increase the number and proportion of UC doctoral graduates from UC and California State Universities as well as Hispanic-Serving Institutions, Historically Black Colleges and Universities and Tribal Colleges and Universities.
The program includes two summer paid research experiences; graduate school preparation and advising; faculty mentorship; travel funding to attend conferences; and more. Scholars also had the chance to present their work on March 5 at the Koret UC LEADS Research and Leadership Symposium, which was hosted virtually this year.
"This program expands far beyond research and graduate school preparation; UC LEADS scholars become part of a community of UC-systemwide scholars and mentors and have access to an engaging alumni network," shared Edgar Beas, coordinator of UC San Diego's UC LEADS program. "Scholars of this program become leaders in areas such as industry, government, public service and academia following the completion of their STEM graduate degree."
Learn more about the 2021 UC LEADS scholars who are now enrolled as graduate students at UC San Diego.
Janelle Coleen Dela Cueva
Ph.D. student in structural engineering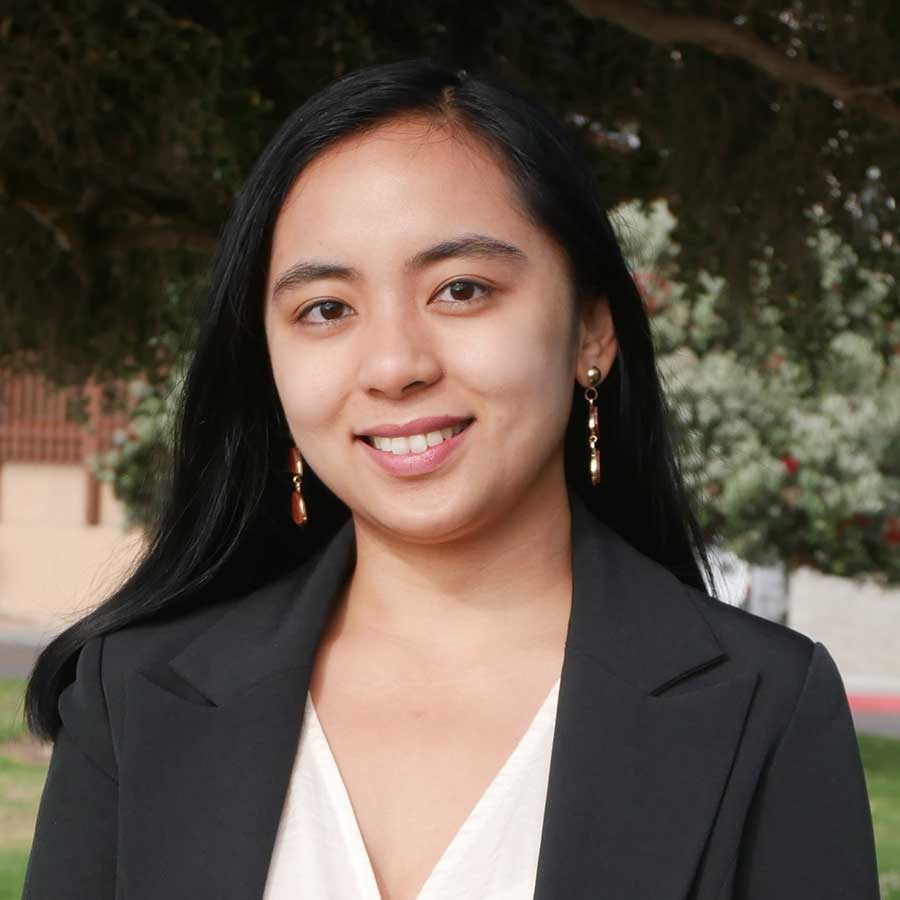 Growing up in the Philippines, Janelle Coleen Dela Cueva observed many structural engineering failures from natural disasters. While saddened by their impact, she knew she wanted to research them and learn what she could contribute to her community. After moving to the United States, Dela Cueva immersed herself in community service opportunities. With the Society of Civil and Structural Engineers (SCSE), she built six houses in Tijuana as a volunteer. Dela Cueva also served as an SCSE board member, where she created numerous professional development and research opportunities for other undergraduate students.
"I wanted to work on something that touched people's everyday lives, "Dela Cueva shared when asked about what drew her to her field. "Initially, I enrolled in structural engineering with the purpose of designing shelters for people…however, I was inspired to pursue it for aerospace. I want to one day play a big role in sending people to space by designing spaceships."
After joining the UC LEADS program, Dela Cueva's passion for research soared. At the UC San Diego Shocks and Impact Laboratory, she characterized the high-speed failure of high strength, low weight advanced aerospace materials, as well as used ultrahigh-speed photography to analyze blast wave interaction with cityscapes, both important for mitigating failures in aircraft and urban developments. Dela Cueva also served as the first author of a peer-reviewed paper, "Blast wave interaction with structures: an application of exploding wire experiments," published in the Multiscale and Multidisciplinary Modeling, Experiments, and Design Journal. This experience inspired her to continue studying structural engineering at UC San Diego as a doctoral student.
---
Sidney Huen
M.S. student in mechanical engineering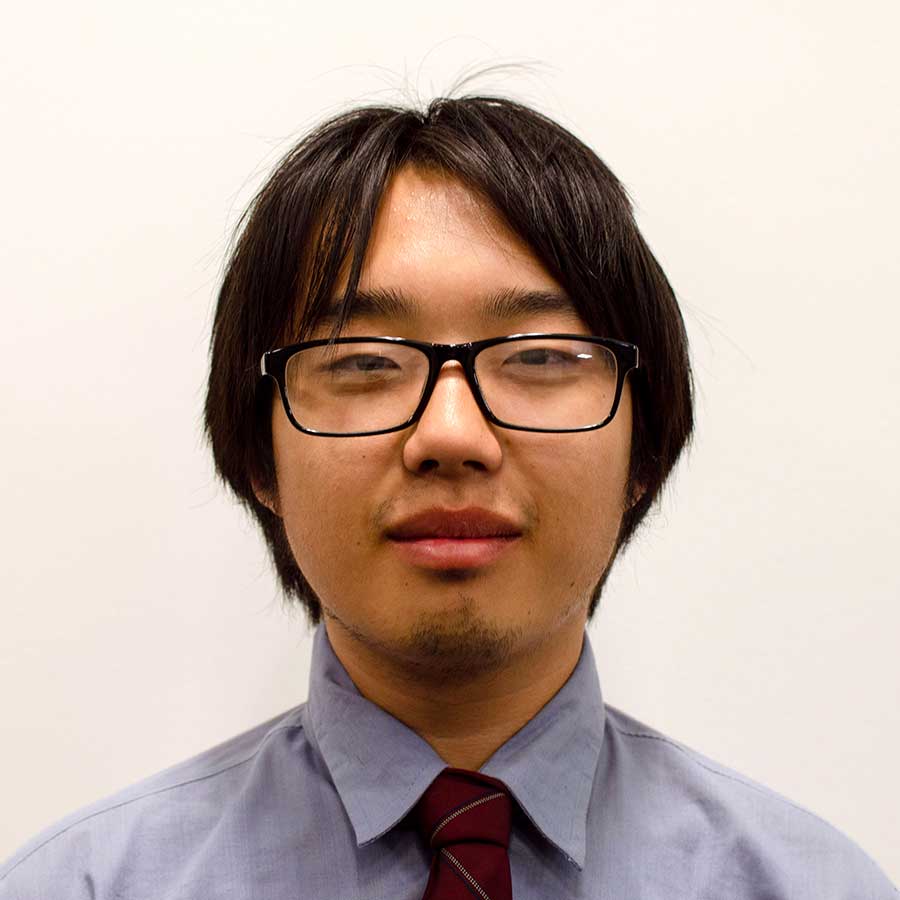 Sidney Huen grew up feeling like the odds were always stacked against him. Raised in an immigrant family with little educational experience, he looked to his peers and mentors for academic guidance. However, the mentorship he searched for was scarce. Many would have been disheartened at this—not Huen. Instead, it galvanized him and he threw himself into new experiences, believing there was always a lesson to be learned.
When he arrived at UC San Diego, Huen began studying mechanical engineering as a member of the Jacobs Undergraduate Mentorship Program and a Chancellor's Scholar. Curiosity drew him to the field of material science; the experiences he had through UC LEADs kept him in it. He joined Professor Michael Tolley's Bioinspired Robotics and Design Lab, where he researched novel applications and designs for soft robots. Huen worked on a variety of projects, including the characterization and development of a walking starfish-inspired robot.
"The most noteworthy aspect of being a part of UC LEADS was having the ability to present my research at a number of conferences and symposiums," said Huen, who is now enrolled in a master's degree program in mechanical engineering at UC San Diego. "In having to present research to a new audience, you have to consider the perspective of someone who has little experience with your field. Rather than being tunnel-visioned into the fine details of your work, you have to consider the more holistic aspects of your work as well."
---
Kha Nguyen
Ph.D. student in mechanical and aerospace engineering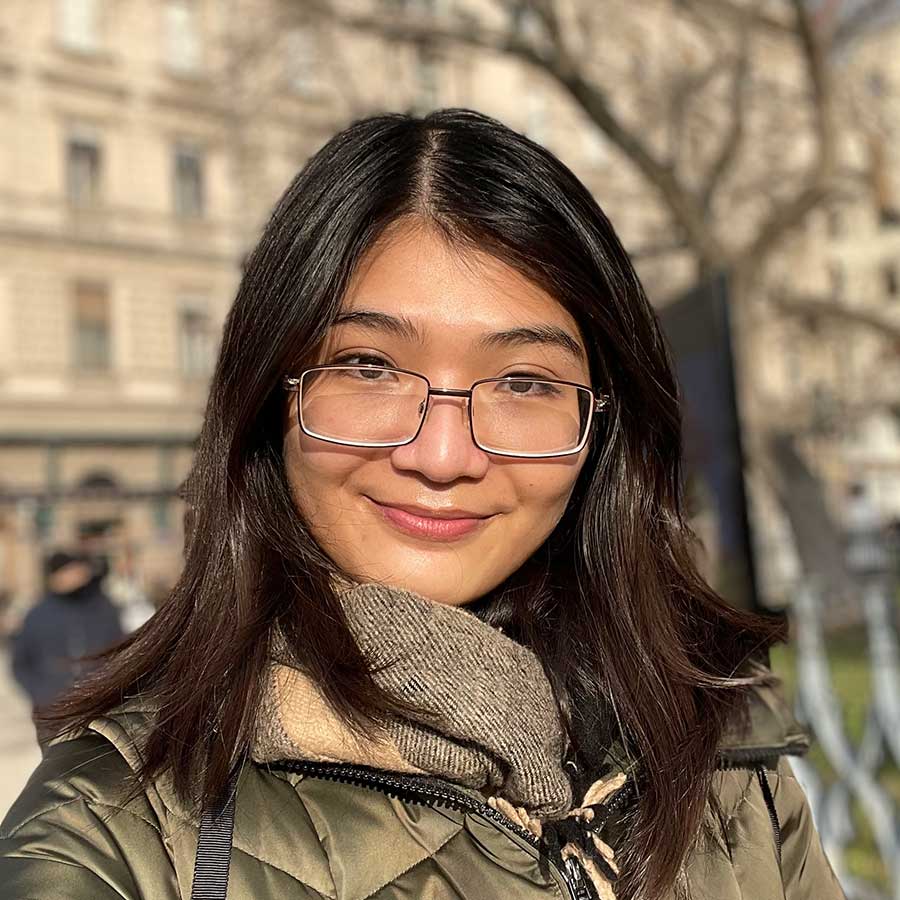 Kha Nguyen has known since age seven that she wanted to pursue an advanced degree in biomedical engineering. She was inspired by the prospect of helping patients with novel and low-cost medical devices.Still, it wasn't going to be an easy road. Higher education felt prohibitively expensive to Nguyen, whose family was facing financial hardship before–and even more so after–moving from Vietnam to the United States.
To lessen the financial burden, Nguyen spent two years at a community college, where she was a member of the honors program and Mu Alpha Theta, the math honor society. She then transferred to UC San Diego to pursue a bachelor's degree in bioengineering. Nguyen, through the UC LEADS program, had the opportunity to conduct three different research projects while an undergraduate. But, as a first-gen transfer student with only a few years to build relationships with professors and other students, she felt daunted by the new environment she found at UC San Diego.
"UC LEADS gave me a small and close cohort who had the same goals as I did and many research opportunities," Nguyen said. "Thanks to the emotional and financial support, I was able to apply to grad schools while not worrying about working summer jobs." She is now pursuing a Ph.D. in mechanical and aerospace engineering at UC San Diego, a hub for biomedical technologies.
---
Xavier Perez
Ph.D. student in electrical engineering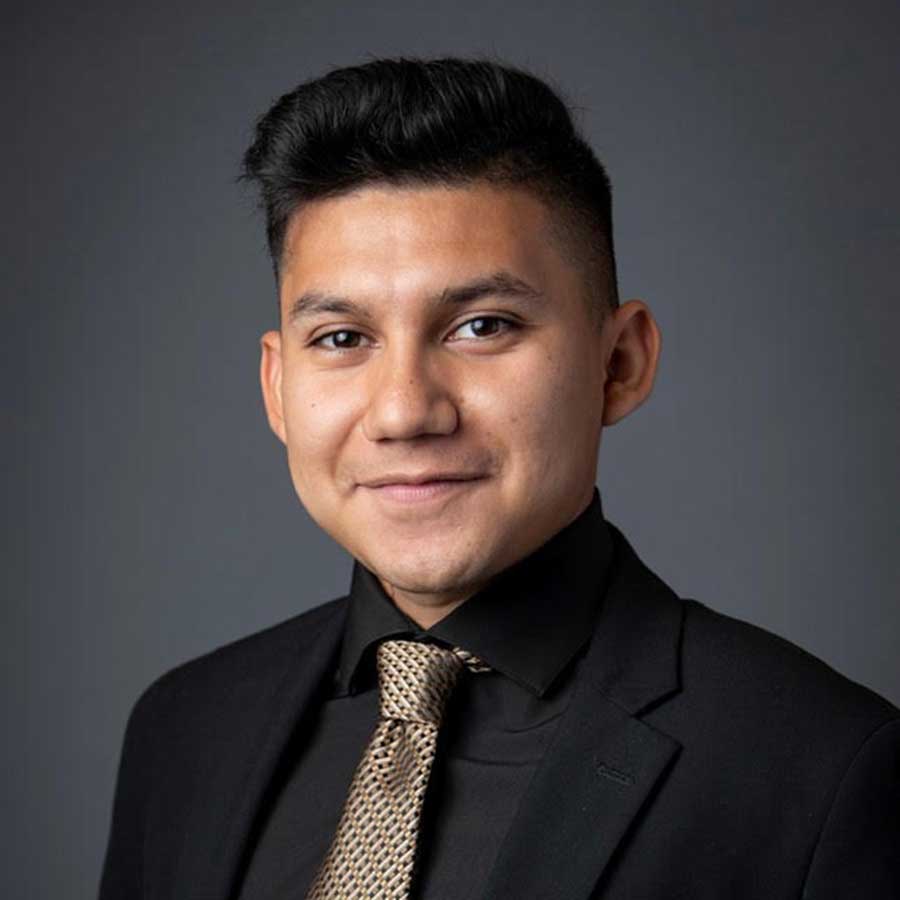 Xavier Perez never lets a challenge stop him. When faced with the challenging task of learning English after moving to the U.S. as a child, Perez took it in stride and learned the language through children's books. Despite language barriers, he grew into an outgoing and academically driven young adult who was propelled by curiosity. Ultimately, Perez became a highly successful scholar-athlete, ranking among the top 1% of his county while enrolled in AP classes. Although he was extremely busy, he never lost his curiosity. His thirst for knowledge was largely due to his passion for STEM.
"I am fully aware of the awesome lifelong learning skills an engineer is trained with: problem-solving, teamwork, creativity, and critical thinking," Perez said. "Where others see the engineering, experimentation, and presentation of science as a chore, I see excitement.
His experiences through the UC LEADS program only magnified his passion for scientific learning and provided a support network of like-minded scholars. For two years, Perez served as an undergraduate researcher at Dr. Vikash Gilja's Translational Neuroengineering Lab. The lab's projects—which include attempting to create a neurally-driven speech prosthesis that aims to give patients suffering from neurodegenerative diseases or brain injury the ability to communicate—fascinated him; he decided to continue in the lab as a first-year Ph.D. student. The ability to translate some of his engineering aspirations into real-world and self-sufficient solutions is both what drew him to and keeps him at the lab. Upon completion of his Ph.D., Perez hopes to become a professor or researcher.
---
Christy Puzzanghera
M.S. student in marine biology at Scripps Institution of Oceanography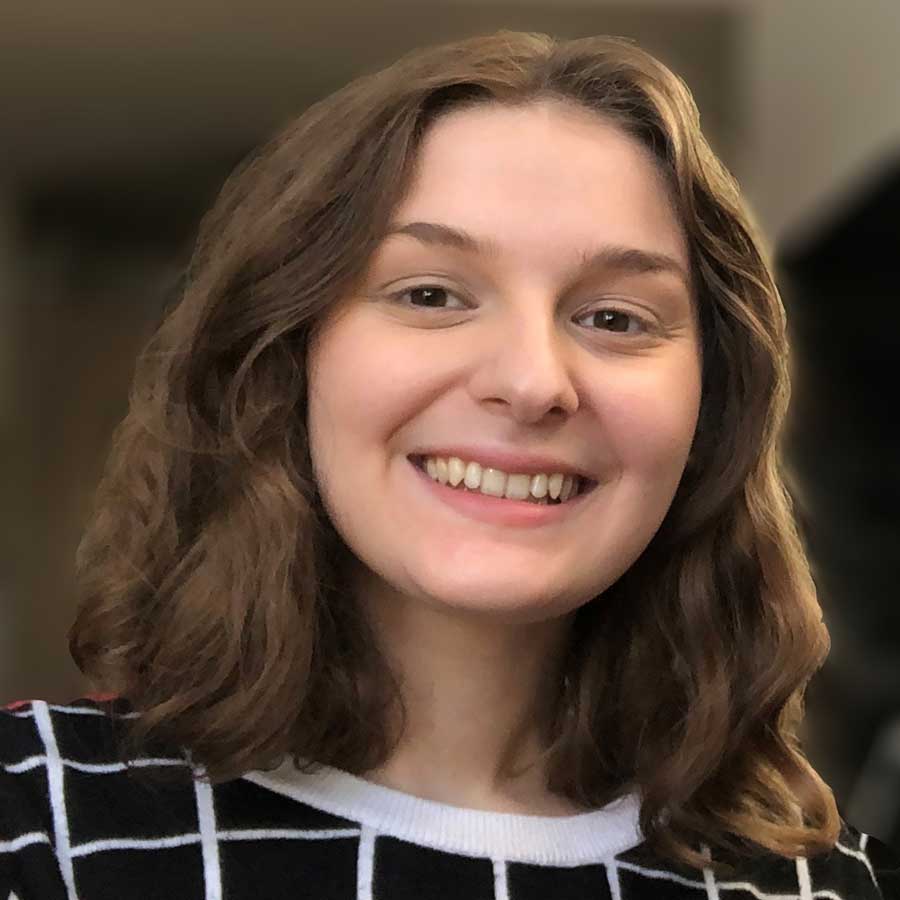 Christy Puzzanghera's resilience shines through in everything she does. Currently a marine biology Master's student at Scripps Institution of Oceanography, Puzzanghera is known for her ability to persevere in the face of difficult situations. Her life changed during junior year of high school when her family became homeless. Throughout the majority of the year, Puzzanghera's family lived in a constant state of relocation. Despite being under a lot of stress academically, she was determined to help her family however possible. Even while working multiple part-time jobs and looking for food, Puzzanghera still achieved a 3.98 GPA. Fortunately, her family is doing much better now.
Her perseverance carried over to her higher educational pursuits. After volunteering at the Birch Aquarium at Scripps Oceanography, Puzzanghera applied to be a UC LEADS scholar. While part of the program, she had the opportunity to research bioluminescent worms in the Deheyn Lab at Scripps Oceanography and investigate what chemical reaction created the blue light. Later, she delved into evolutionary biology research in the UC San Diego Department of Ecology, Behavior and Evolution. This experience shaped Puzzanghera's academic interests so deeply that she enrolled in a master's program at UC San Diego that concentrates on evolutionary biology.
"Generally, lab experience and internships can be inaccessible because it is difficult to do them at the same time as a job," Puzzanghera said. "Many low-income students need to work in the summers in order to get by. UC LEADS allowed me to get lab experience without having to worry about how to pay my bills."
Stay in the Know
Keep up with all the latest from UC San Diego. Subscribe to the newsletter today.