Graduate Students Applauded for Exceptional Integrity
By:
Media Contact:
Published Date
By:
Media Contact:
Topics:
Share This:
Article Content
Hema Kopalle has always been passionate about supporting her community. After a decade working on issues like mental health, educational access and equity, diversity and inclusion, Kopalle is now a pre-doctoral candidate at UC San Diego with a vision to make community resources more accessible to everyone on campus.
"I'm interested in redesigning systems to better promote holistic wellbeing," Kopalle explained. "I'm particularly drawn to the development of inclusive prevention and response strategies for mental health and holistic safety."
Kopalle is one of two graduate students who were recognized at the 13th Annual Integrity Awards on April 19. Organized by the Research Ethics Program and the Academic Integrity Office in collaboration with the Executive Vice Chancellor's Office, the awards honor Tritons who have demonstrated a firm commitment to academic, research and professional integrity during the last 12 months.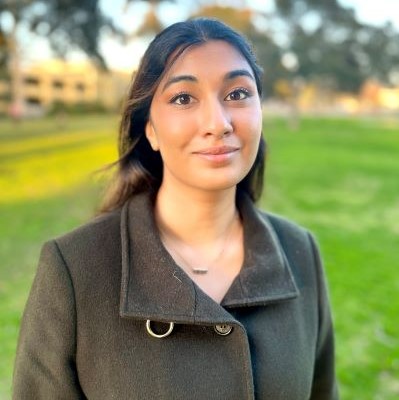 "Integrity should be at the core of the work we do in academia," said Executive Vice Chancellor Elizabeth H. Simmons. "These two outstanding graduate students epitomize the behavior we should all be modeling – self-awareness and evaluation, advocacy for those who cannot speak out themselves, mentoring younger academicians, and holding ourselves accountable to our values."
Kopalle was recognized for her courage; as the head of the Bullying & Harassment Advocacy Committee, she's been a zealous voice challenging the lack of university-level support for students experiencing bullying, harassment and microaggressions. She explained that the unequal power differential between students and faculty or staff is often forgotten. Kopalle's mission? Integrate student-centered feedback and support on holistic safety policies like the UC San Diego Safe Campus Center and the recently launched Triton CORE program.
"Service work generally goes unacknowledged—when the work is done well, the community, project, or program is centered," she said. "It's heartwarming to be seen as part of that process and to know that I'm acting on behalf of others who don't feel safe or comfortable challenging power structures."
Mathematics Ph.D. candidate Gregory Patchell is also grateful to be recognized. He's honored that he was nominated by faculty and staff he looks up to as models of integrity. Patchell serves as a graduate student panelist on the Academic Integrity Review Board, where he reviews 30 to 50 student cases each quarter. As a senior TA in the mathematics department, Patchell is also responsible for training new TAs on the best ways to uphold academic integrity.
"As you become an upper-year undergraduate student, a graduate student and older, you become more and more of a role model to younger students and mentees," Patchell said. "Younger students follow the example of older students—acting with integrity has a really significant ripple effect."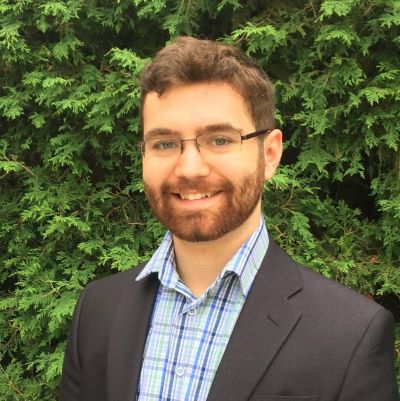 While the two nominees conceptualize integrity differently, we can all learn from both of their definitions
"If you take shortcuts in your learning, then you're missing out on an incredible educational opportunity as a student and hurting yourself and your classmates," said Patchell. Kopalle added, "Having integrity means critically evaluating your actions instead of simply following the path of least resistance."
"Our two Integrity Champions remind us that every member of our community has a role to play in creating the healthy ethical environments necessary for us all to thrive," said Tricia Bertram Gallant, director of the Academic Integrity Office and Triton Testing Center pilot program. "And, our roles can be as varied as our interests and our talents. Hema marshalled her courage to tackle a pernicious problem like bullying and Gregory dedicated his analytical skills in service of assuring the integrity of our degrees. My hope is that every reader is inspired by Hema and Gregory to find their unique ways in which they can speak up and out for integrity."
Topics:
Share This:
Stay in the Know
Keep up with all the latest from UC San Diego. Subscribe to the newsletter today.