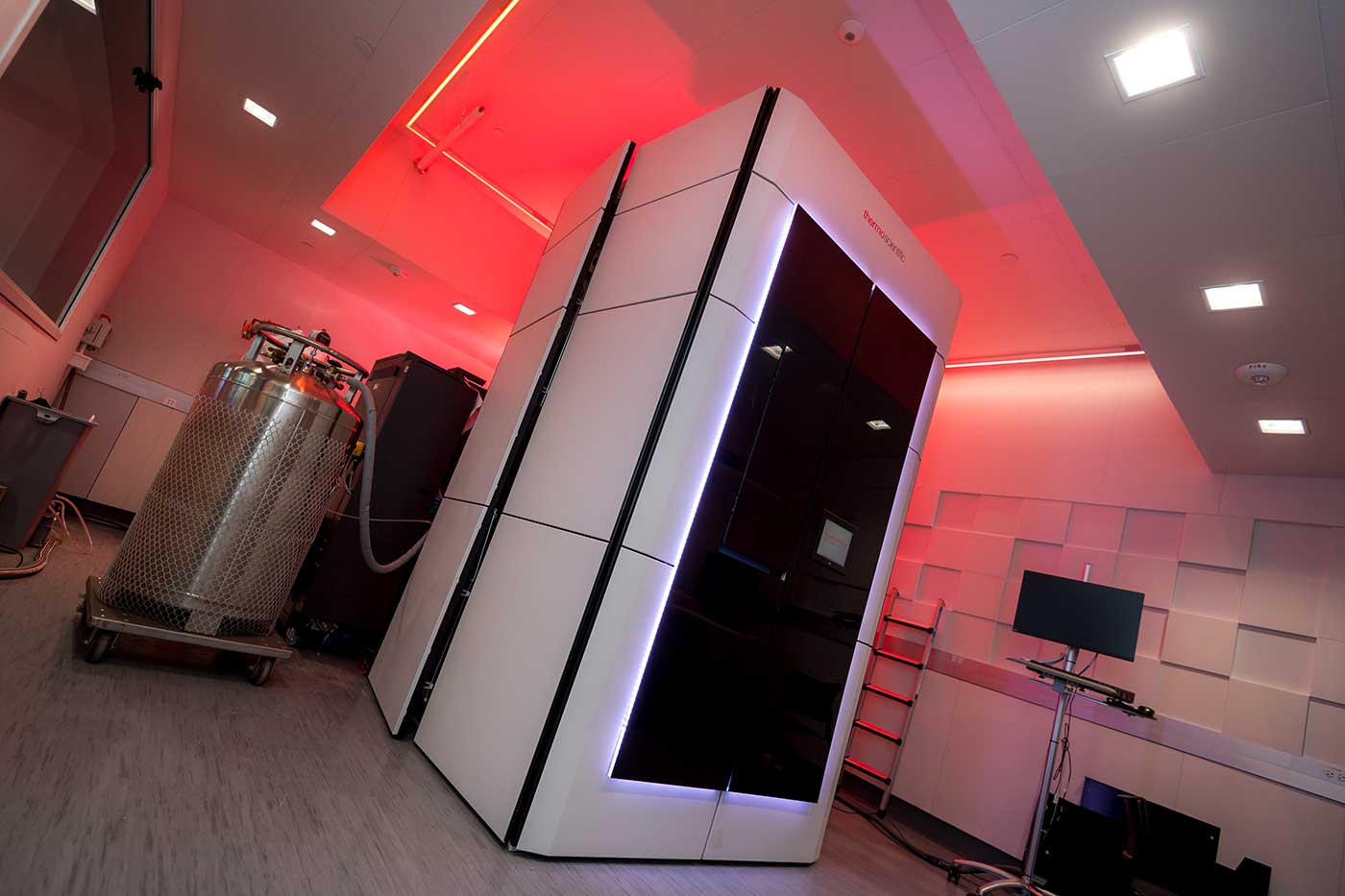 Goeddel Family Technology Sandbox Named in Honor of $7.5M Gift from UC San Diego Alumnus
The donation from David Goeddel, '72, and his wife Alena, will support innovation, research and training in the School of Biological Sciences as well as undergraduate scholarships for Triton scholar-athletes
University of California San Diego alumnus David Goeddel, '72, and his wife Alena, have donated $7.5 million to drive leading-edge research, discovery and training in the UC San Diego School of Biological Sciences, which includes support for the newly named Goeddel Family Technology Sandbox. The gift will also fund scholarships for UC San Diego scholar-athletes. The donation total contributes to the Campaign for UC San Diego, which will conclude in June 2022.
The Goeddel Family Technology Sandbox is a new facility on campus designed to provide enhanced access to cutting-edge technologies and expertise to accelerate collaboration, discovery, technology transfer, workforce development and data analytics.
It is designed to lower the barriers to deploying the state-of-the-art technologies that drive discovery in academia and industry, by enhancing the ability of graduate students and postdoctoral researchers to access the instruments – which are typically expensive and challenging to use—and the technical training and expertise that is needed to effectively use these technologies. The Goeddel Family Technology Sandbox will drive innovation in emerging areas of science including CRISPR, next-generation sequencing, mass spectrometry, cryo-electron microscopy (cryo-EM) and data science. The gift compliments UC San Diego's announcement of a 10-year public-private partnership with Thermo Fisher Scientific for research and development that will occur in the Sandbox.
Funding from the Goeddels will provide discretionary support for the operational and programmatic needs of the center, which will also offer workshops for students, faculty and industry partners on groundbreaking technology at the intersection of high-powered computation and ingenuity in biological science.
"I'm excited about the potential of the Technology Sandbox to further boost the prominence of UC San Diego as a hub for biological sciences," said David Goeddel. "In addition, the Sandbox will provide opportunities for collaboration with and launching of innovative biotech companies and prepare our graduates to successfully excel in developing novel ideas and growing emerging industries."
The gift also establishes the Goeddel Family Industry Innovation Postdoctoral Scholar Fellows program, which will serve to support postdoctoral scholars who are affiliated with the Technology Sandbox. The couple also established the Global Discovery Seed Fund and the Dr. David V. Goeddel Chancellor's Endowed Chair in Biological Sciences, which was matched by the Chancellor's Endowed Chair and Faculty Fellowship Challenge.
"Dave and Alena Goeddel's generous gift will help drive continued discovery and innovation at UC San Diego, a world-renowned research powerhouse for biological science and biotech innovation," said UC San Diego Chancellor Pradeep K. Khosla. "From supporting an endowed faculty chair and postdoctoral scholars at UC San Diego to naming the Goeddel Family Technology Sandbox, this multi-faceted donation will transform the way we educate our biology students, preparing them to be leaders in emerging biotech industries. We are also pleased that a portion of the gift will support our outstanding undergraduate scholar-athletes with much-needed scholarship funding."
In addition to providing ongoing support for the Technology Sandbox named in the family's honor, the Goeddels' gift will play a key role in driving impactful research with the Dr. David V. Goeddel Chancellor's Endowed Chair in Biological Sciences. Endowed chairs provide a dedicated source of funds, in perpetuity, for the chair holders' scholarly activities, including research and teaching as well as graduate student fellowships. The Global Discovery Seed Fund will also drive faculty innovation in the School of Biological Sciences, providing support for projects in the earliest phase of discovery.
"We are honored that UC San Diego alumnus and biotech industry leader Dave Goeddel, together with his wife, Alena, have chosen to give back to the campus in this way," said Kit Pogliano, dean of the UC San Diego School of Biological Sciences. "The Goeddel Family Technology Sandbox will further enhance the school's profile as one of the nation's top places to study the biological sciences and as the top producer of talent to fuel innovation in Life Sciences. The competition to retain and recruit top faculty and post-doctoral fellows is fierce, so the Goeddels' support will help us keep our talent pool at the highest possible global level of excellence.
Supporting Triton scholar-athletes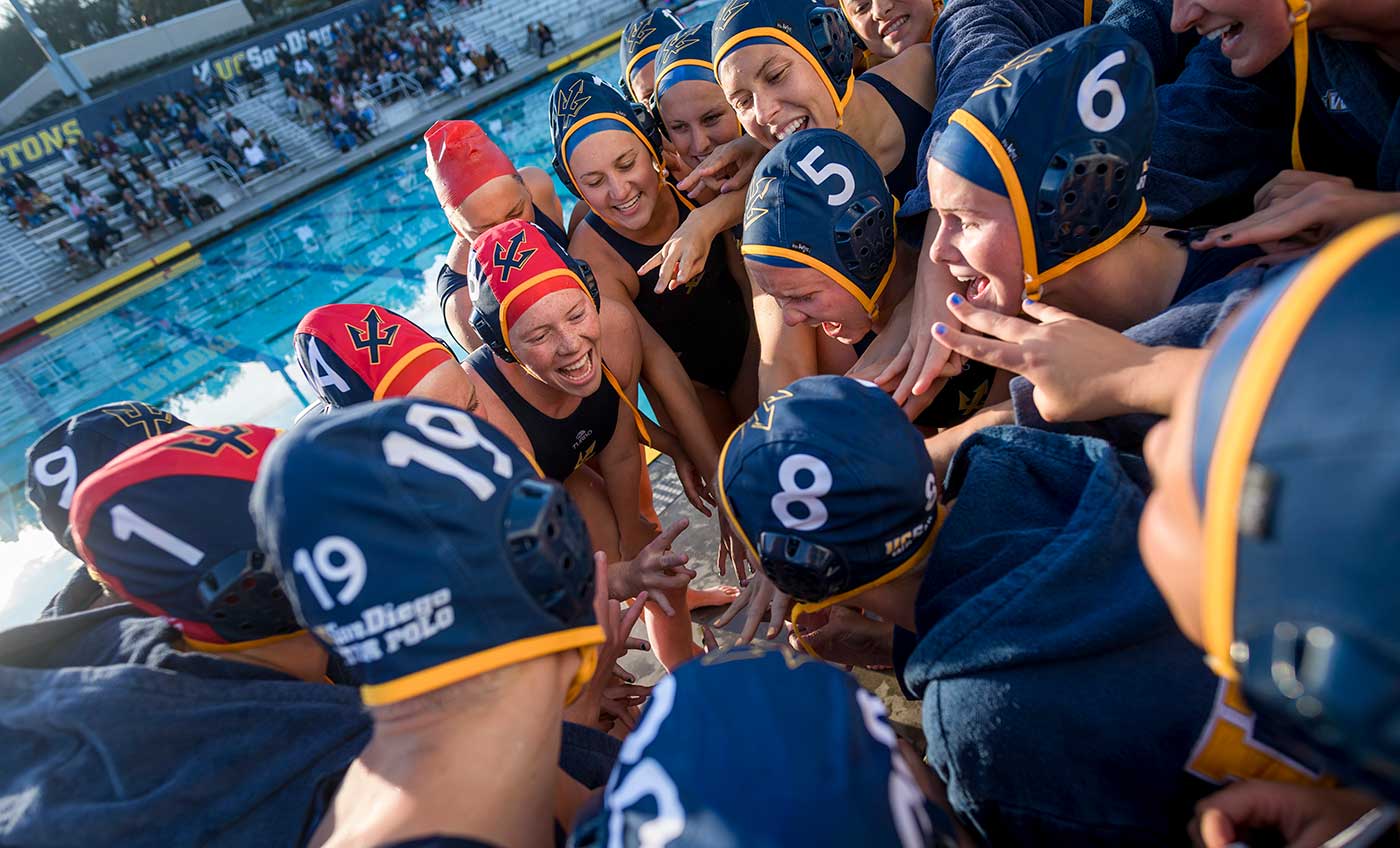 In addition to support for Biological Sciences, the gift establishes the Goeddel Family Athletic Scholarship Endowment, which will provide scholarship funding for undergraduate Triton scholar-athletes on a UC San Diego Athletics team, with a preference for those who are majoring in an area in the School of Biological Sciences. The scholarship gift was matched by the Chancellor's Undergraduate Scholarship, Graduate Fellowship and Health-Related Professional School Scholarship Challenge.
"Excellence and innovation are two of the core values of the Triton athletics program and this gift from Dave and Alena Goeddel will support our efforts to attract scholar-athletes that embody those ideals," said UC San Diego Director of Athletics Earl W. Edwards. "Scholar-athletes at UC San Diego excel in the classroom, in competition and in the community. This gift will help continue the transformation of Triton athletics into a top NCAA Division I athletics program on and off the field."
Athletic scholarships at UC San Diego help provide opportunity and access for scholar-athletes from all backgrounds. The support also allows the campus to recruit high-level scholar-athletes who may receive multiple offers from competing universities.
"As a former tennis player at UC San Diego and a father of athletes, I am pleased to provide support for scholarships for scholar-athletes, especially as UC San Diego has made the move to Division I," said Goeddel.
In 2016, a historic election was held among UC San Diego students, who voted in favor of moving the campus' 23-team intercollegiate athletics program to NCAA Division I. After two decades as one of the most successful programs in NCAA Division II, the UC San Diego intercollegiate athletics program joined the Big West Conference in 2020.
Goeddel graduated from UC San Diego in 1972 with a degree in chemistry, and went on to earn his doctorate from the University of Colorado, Boulder. In 1978, he became the first scientist hired by Genentech. While there, he successfully used genetic engineering to coax bacteria into creating synthetic human insulin, human growth hormone and human tissue plasminogen activator (tPA) for use in therapeutic medicine, thereby playing a critical role in Genetech's notable success as one of the first biotechnology companies. He was honored in 1996 with an Outstanding Alumnus Award from UC San Diego.
Philanthropic support, like the gift from the Goeddels, contributes to the Campaign for UC San Diego—a university-wide comprehensive fundraising effort concluding in June 2022. Alongside UC San Diego's philanthropic partners, the university is continuing its nontraditional path toward revolutionary ideas, unexpected answers, lifesaving discoveries and planet-changing impact. Visit the School of Biological Sciences website to learn more and support.
Stay in the Know
Keep up with all the latest from UC San Diego. Subscribe to the newsletter today.