Jump-Start the Gift-Giving Season at the Craft Center Holiday Craft Fair
Festive fair also offers opportunities to give back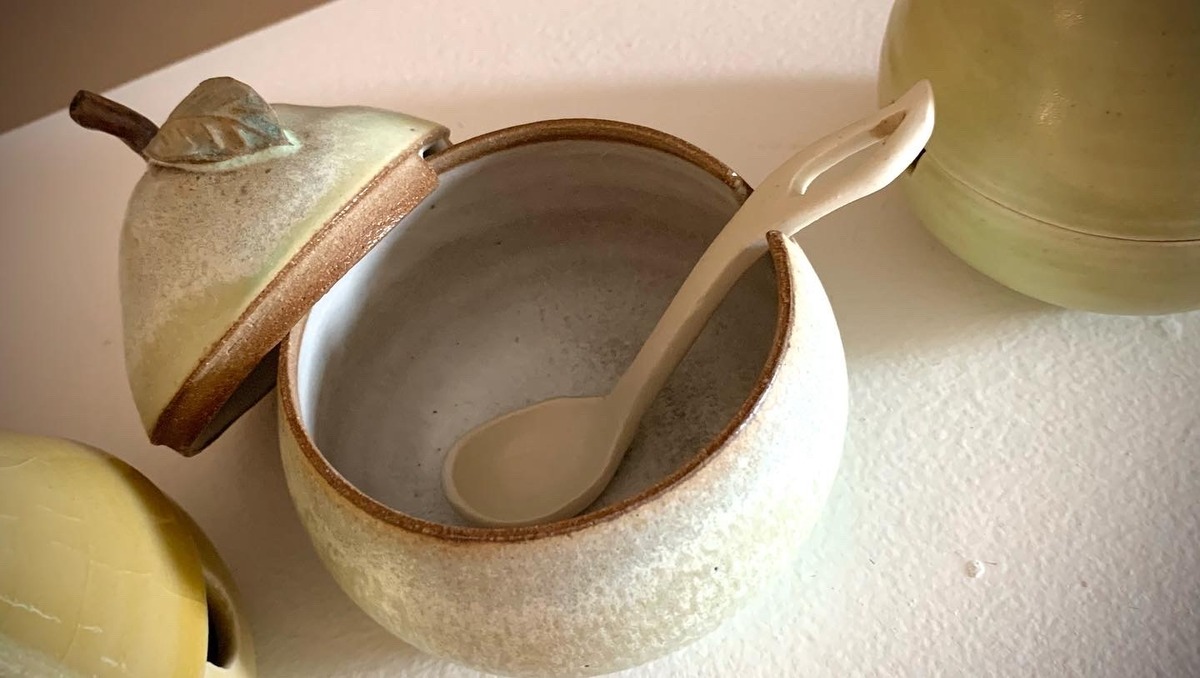 Published Date
By:
Share This:
Article Content
The UC San Diego Craft Center, located in the heart of North Torrey Pines Living and Learning Neighborhood, offers students, faculty, staff and the local community unique opportunities to connect and create. This weekend, the Craft Center will open its doors for a holiday craft fair, Friday, Nov. 18 from 5 p.m. – 8 p.m. and Saturday, Nov. 19 from 10 a.m. – 3 p.m.
"The holiday craft fair is an opportunity to get a jump start on the gift-giving season with unique hand-crafted items for your loved ones," said UC San Diego Craft Center Manager Annika Nelson. "With refreshments and gift-making workshops, the craft fair is a festive way for the entire community to gather and celebrate creativity."
A team of artist instructors at the Craft Center offers hands-on art classes in ceramics, jewelry-making, woodworking, surfboard shaping and culinary arts, in addition to engaging workshops. The holiday craft fair is an opportunity to meet some of the artists and bring home a special gift.
Ceramicist Hiromi Minemura is one of the artists who will attend the holiday craft fair this weekend. She joined the Craft Center in September after moving from Washington D.C. to San Diego. "It is so much fun working with people on campus and the broader community," Minemura said of her introduction to San Diego. She also reflected upon how the region has influenced her work, "I use a lot of traditional, dark colors, but after I came here, I was drawn to more cheerful colors, so San Diego has influenced both my style and glaze."
Minemura shared that she has made some pear-shaped functional items for sale, like salt and pepper shakers, incense holders and sugar bowls, in addition to some mugs featuring a European lace design. "When hand building the mugs, I press the lace into the work and outline the pattern," she said. "I love to talk about process, to both share my knowledge and hear what people think. People saw my pears, and said, 'Wow, so cute!,' I really like that reaction!"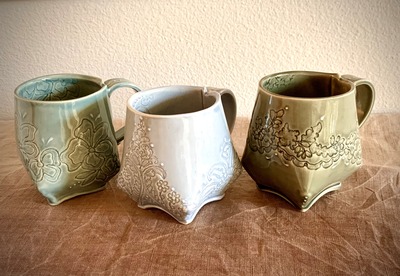 For those inspired to make their own presents, hands-on workshops will be offered during the craft fair, where you can create your own decorations out of fused glass or felted wool. Drop in sessions will also be offered throughout the craft fair in ceramic tile painting and ceramic bowl glazing.
In anticipation of high demand, there will be two sessions of a workshop on Friday, Nov. 18, focused on creating a colorful felted keychain or a felted holiday ornament. In the workshop, demonstrations will be given on how to form wool into a variety of shapes as well as how to apply detail work through a process called needle felting. Register online for the felted wool workshop.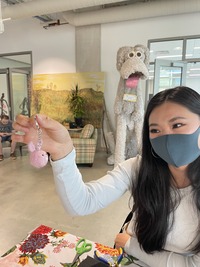 A workshop on Saturday, Nov. 19, will focus on creating a glass nightlight or tree ornament for yourself, or as a thoughtful seasonal gift for that special someone on your list. Workshop participants will learn how to cut and fuse together a wide range of colors and materials to create one-of-a-kind holiday treasures. Register online for the fused glass workshop.
A key part of the holidays is giving back—sharing what we have with others. During the craft fair, all are invited to bring a nonperishable food item in support of the Triton Food Pantry, or to purchase a locally-made ceramic bowl, ranging in price from $5 to $20. The proceeds from the sales of the bowls will go toward the Berry Good Food Foundation, a local non-profit aiming to promote healthy food access for all in San Diego.
An added bonus? You may fill your bowl with a delicious soup prepared by the Craft Center Culinary Arts Instructor, Christina Ng, in Annabel's kitchen within the Craft Center. Get ready to enjoy an African-inspired vegan sweet potato and peanut soup, made with hyper-local, organic sweet potatoes grown in Ellie's Garden on campus or a Greek-inspired avgolemono soup, made with chicken, orzo and seasonal vegetables.
Jennifer Peña, a psychology major and first year transfer student, is a student worker at the Craft Center driving this initiative. She shared that the team has been collecting bowls throughout the year in order to participate in this long-standing charitable tradition amongst artists, and stamping them with a heart.
"I loved what this stood for, and finding a way to give back to the community through this event was beautiful and amazing," said Peña. "The Craft Center is here to support students, and this is one more way to connect us as a community, even more than we already are."
Stay in the Know
Keep up with all the latest from UC San Diego. Subscribe to the newsletter today.