Get to Know Our Nation's Rarest Pine Tree and Plant a Seedling to Celebrate a Century-Long Tradition
Published Date
By:
Share This:
Article Content
Arbor Day has been celebrated for more than a century. It sparked a tree planting tradition and is a time to reflect upon the beauty of trees and what they provide, including shade, fruit, wood—and don't forget oxygen.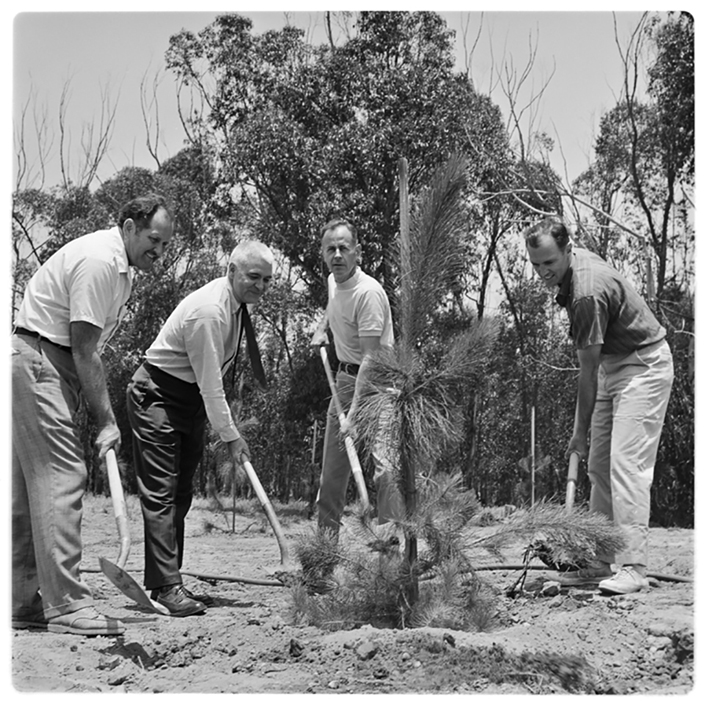 The UC San Diego campus includes roughly 150 species of trees. This Arbor Day, we are giving the Torrey Pine its due. You may have seen the trees on the cliffs of the Torrey Pines State Natural Reserve just north of campus. Although Torrey Pines are one of the most common and beautiful trees on the UC San Diego campus, this maritime pine is the rarest in the United States. It is now native only to the Del Mar area and Santa Rosa Island, one of the Channel Islands southwest of Santa Barbara, where it grows as a shorter and bushier tree.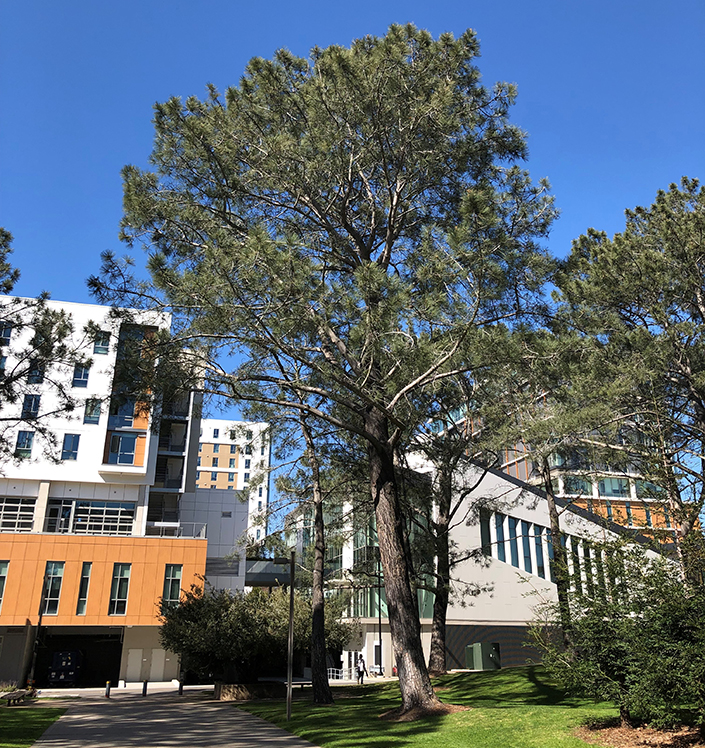 The Torrey Pine used to be known as the Soledad Pine (Solitary Pine). The name, given by Spanish explorers, remained until 1850. That year—the year that California became the 31st state—a botanist for the Mexican Boundary Survey, Dr. Charles C. Parry, first described the tree botanically and named it for Dr. John Torrey, his mentor and one of the leading botanists of his time.
Torrey Pines are characterized by their gray green needles in clusters of five, large woody cones, large and edible seeds and their very branchy and open form. A typical pine cone from a Torrey Pine will have 100 seeds. The Kumeyaay used Torrey Pines as food, fiber for basketry, fuel and building material.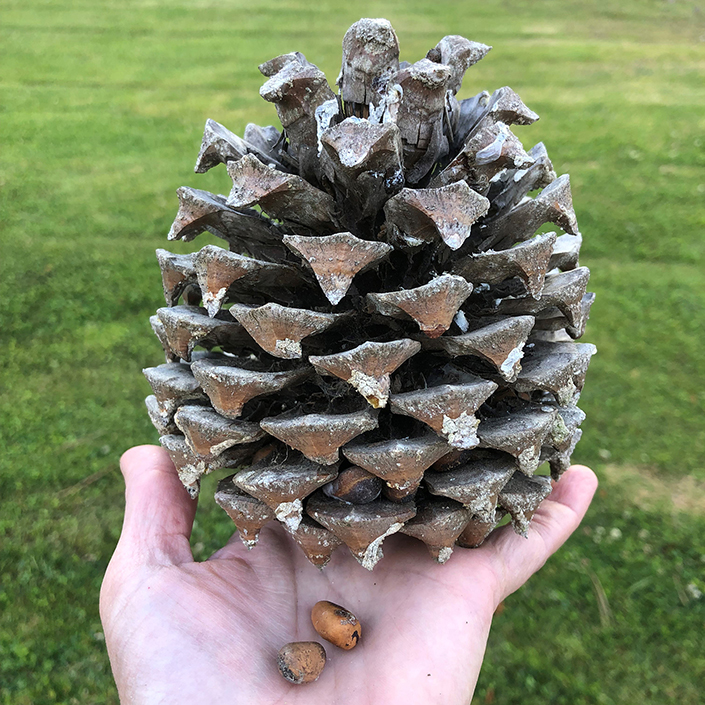 The oldest Torrey Pines on the UC San Diego campus are in-between John Muir College and Eleanor Roosevelt College. There are more Torrey Pines under cultivation than in the wild and they thrive and grow quite large with irrigation, as seen on our campus.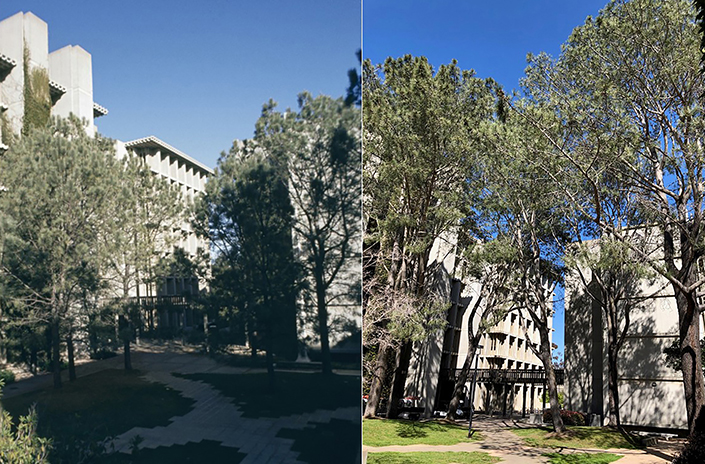 The seeds germinate readily. UC San Diego continues to plant Torrey Pines and they remain one of our most common and beautiful trees.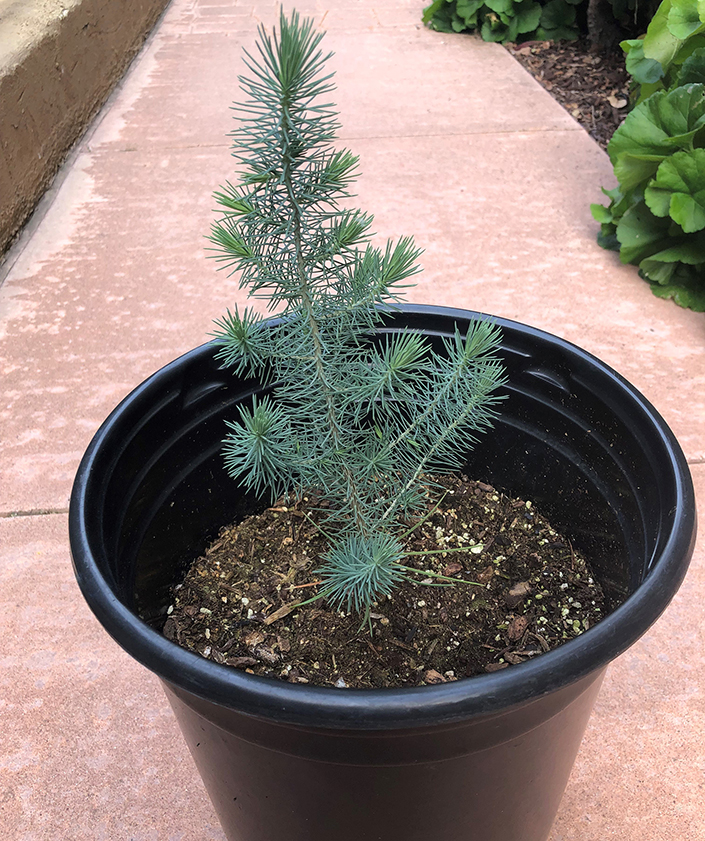 Plant your own tree on Friday, April 28, from 11 a.m. – 1 p.m., during UC San Diego's annual Arbor Day tree planting in recognition of Earth Day and Arbor Day. The group will meet on the west side of the Center for Memory and Recording Research and will plant California natives such as the Catalina Cherry, Cuyamaca Cypress and of course—the Torrey Pine.
Stay in the Know
Keep up with all the latest from UC San Diego. Subscribe to the newsletter today.