Thinking Globally to Address the Impact of Climate Change on Human Health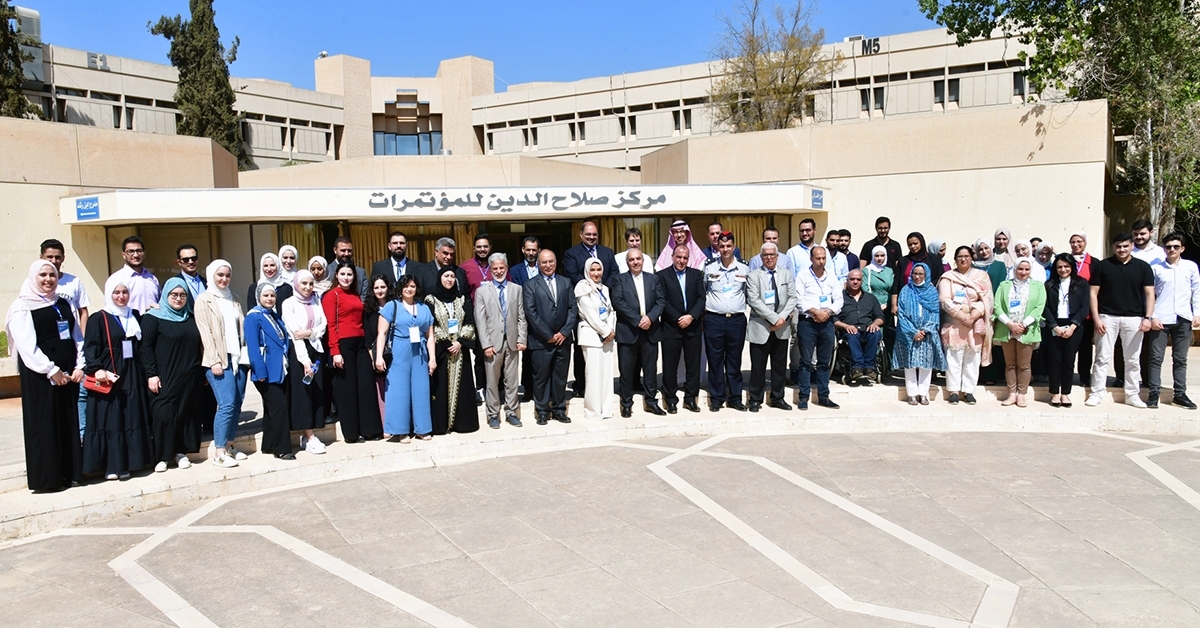 Published Date
By:
Topics:
Share This:
Article Content
Disappearing glaciers, dry waterbeds and abnormal wet seasons may be the most obvious signs of climate change but the impact on human health may be just as far-reaching and yet much less visible.
Climate change is severely impacting the Middle East and North Africa where some of the most vulnerable populations live. This region is already showing susceptibility through extreme heatwave events, frequent dust storms, high air pollution and severe water shortage, on top of civil unrest and poverty, said Wael Al-Delaimy, M.D., Ph.D., professor in the Herbert Wertheim School of Public Health and Human Longevity Science at University of California San Diego.
"We expect the residents of that region to face major health problems such as heart and respiratory diseases, and many diseases spread by insects and mosquitoes such as malaria, which will extend to new areas. What can be observed about the region is that it lacks detailed studies of how to prepare for such diseases," said Al-Delaimy.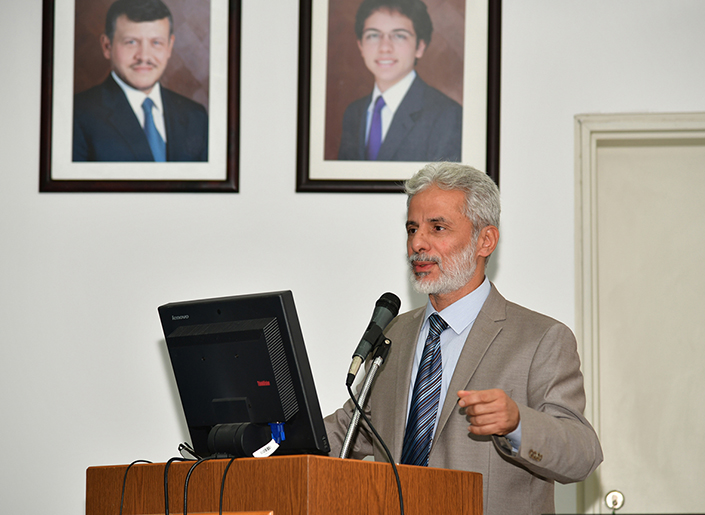 A New Player in Climate Change and Human Health
In response to this public health crisis, Al-Delaimy and Fayez Abdulla, Ph.D., from Jordan University of Science and Technology, are leading a new National Institutes of Health-funded international consortium to implement climate change and health research, training and policies in the Eastern Mediterranean region. Through this new program, the Herbert Wertheim School of Public Health was selected as a newcomer to a network of seven worldwide Global Environmental and Occupational Health (GEOHealth) hubs, beating out other pre-existing programs that were up for renewal.
Dubbed "Climate Changes and Health in the Middle East and North Africa," it is the only GeoHealth hub among the seven global hubs that focuses on climate change health impacts. It will build research capacity in the Eastern Mediterranean in collaboration with the University of California Berkeley, Harvard University, the U.S. Centers for Disease Control and Prevention and will help build capacity and generate local data to support policies to protect vulnerable populations from climate events.
Hubs led by other universities are tackling other environmental issues such as indoor air pollution, pesticides, water and more.
"It is an honor to be involved in this GeoHealth network, especially with a young school of public health to be leading and be recognized by NIH and other universities in the regions," said Al-Delaimy. "It puts UC San Diego at the forefront on climate change health impacts."
International Collaboration is Key
GeoHealth requires universities in the U.S. to partner with universities in low- and middle-income countries to find solutions and build skills locally to address public health issues.
The Herbert Wertheim School of Public Health received a notice of funding in July 2022 as a partnership with Jordan University of Science and Technology, and with involvement of the Mohammed VI University of Health Sciences in Morocco, and the University of Balamand in Lebanon as well as the World Health Organization Regional Centre for Environmental Health Action to train experts in the field and carry out scientific studies to understand the danger of climatic warming on the health of the population of the region.
In September, the consortium held two weeks of workshops involving 50 trainees made up of mostly graduate students. It also conducted a regional conference on climate change with delegates invited by WHO from ministries of health from the region to pursue collaboration between researchers and policymakers.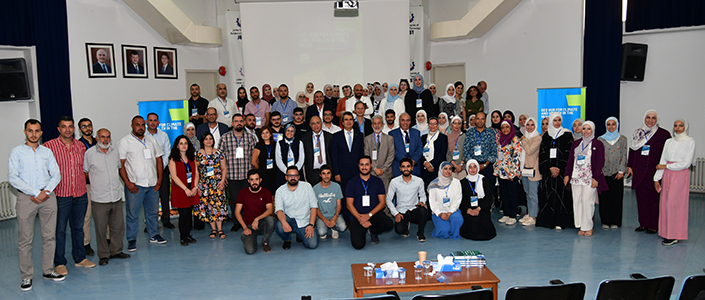 "The issue of climate change is not localized. It is a global problem without borders," said Al-Delaimy.
"We can address climate change in the United States, but unless we have the partnership and support of other countries to work together the impact of climate change on human health will not be contained. We are not fixing the problem alone."
Next, the consortium will recruit graduate students from the Eastern Mediterranean and provide advanced training in environmental health in Jordan, Lebanon and Morocco. Doctoral students will train and receive mentoring in San Diego, Berkeley and Harvard before returning to their countries to address questions on heatwave, dust storms, air pollution policy and other relevant topics.
"My main goal is to address health risks of climate change that are impacting that region most," said Al-Delaimy.
"I'm hoping to achieve some measures that will limit impacts on morbidity and mortality in through prevention measures, early warning systems, alternative policy that will decrease the impact and will lead to adaptation towards climate change."
Forty-five faculty members across all the partnering universities make up the mentoring and research team at the hub. At UC San Diego, in addition to Al-Delaimy, Harvey Checkoway, Ph.D., M.P.H., Jose Ricardo Suarez, M.D., Ph.D., M.P.H., and Borsika Rabin, Ph.D., Pharm.D., M.P.H., from the Herbert Wertheim School of Public Health are joined by Marty Ralph, Ph.D., from the Scripps Institution of Oceanography, Mark Jacobsen, Ph.D., and Craig Macintosh from the Department of Economics, Ph.D., Ilya Zaslavsky, Ph.D., from the San Diego Supercomputer Center, and the School of Medicine's Natasha Martin, D.Phil., as part of the team.
UC San Diego has a long history of climate science to find solutions and assess and recommend policy to governments at all levels. World leading-researchers across the university and interdisciplinary research centers drive its efforts to understand and mitigate climate change.
"The health impacts of climate change is relatively new in public health. I helped introduce it as an area of research to Health Sciences and it is now a research program within the Herbert Wertheim School of Public Health," said Al-Deliamy.
Topics:
Share This:
Stay in the Know
Keep up with all the latest from UC San Diego. Subscribe to the newsletter today.