Future Center at UC San Diego Health to be Named in Honor of Barbara Parker, MD
The Barbara Parker, MD, Breast Center and Price Philanthropies Courtyard were established with a $10 million gift from Price Philanthropies to support the UC San Diego Hillcrest Redevelopment Project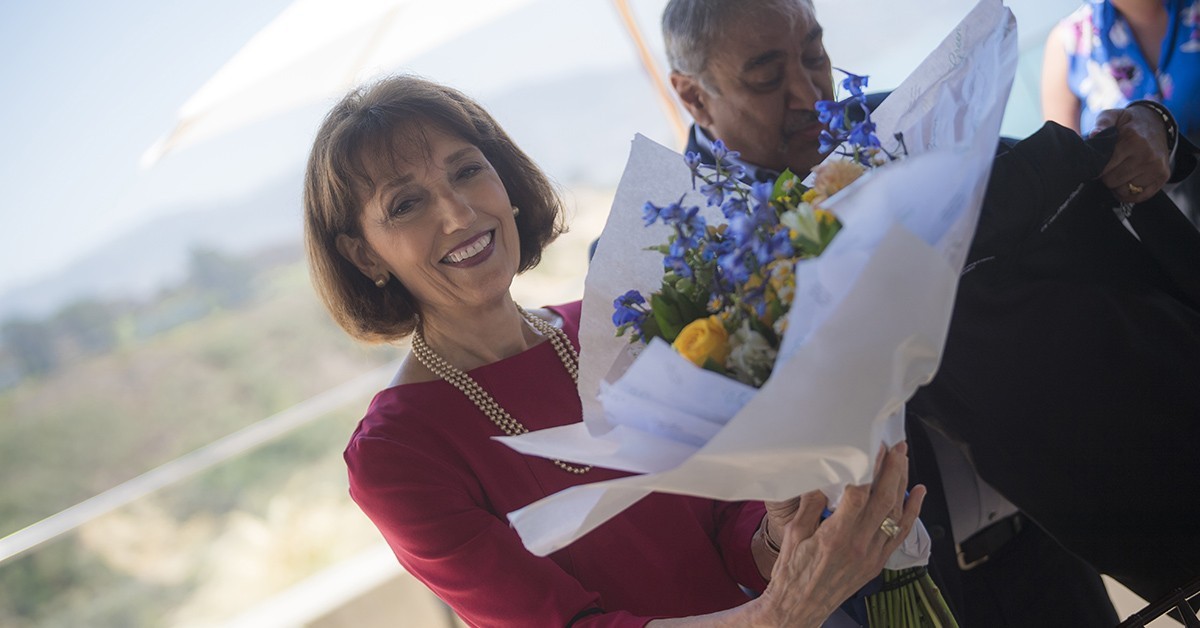 Published Date
By:
Share This:
Article Content
In 2025, the UC San Diego Health – Hillcrest Medical Campus will be home to a new center named in honor of beloved physician and breast cancer expert, Barbara Parker, MD, thanks to a $10 million gift from Price Philanthropies and the Price family.
The Barbara Parker, MD, Breast Center will be located within the future Hillcrest Outpatient Pavilion, which will be a 250,000-square-foot outpatient pavilion that is part of a comprehensive revitalization of the UC San Diego Health – Hillcrest Medical Campus. In addition, the planned courtyard adjacent to the Barbara Parker, MD, Breast Center will be named Price Philanthropies Courtyard.
The new outpatient pavilion will house specialty clinical programs, including oncology, neurosurgery, urology, otolaryngology and orthopedics, as well as ambulatory surgery operating rooms, gastroenterology procedure rooms, advanced imaging, infusion and radiation oncology.
"We are grateful to the Price family and very proud to have a new center in honor of Dr. Parker at the UC San Diego Health – Hillcrest Medical Campus, which will serve to increase access to state-of-the-art cancer care throughout the region and beyond," said UC San Diego Health CEO Patty Maysent. "This naming is truly fitting, as Dr. Parker's work exemplifies the gold standard of care and treatment for breast cancer patients."
A board-certified medical oncologist, Parker has extensive experience treating and managing breast cancer. She is professor emerita in the Department of Medicine at UC San Diego School of Medicine, where she instructed medical students, medicine residents and fellows, and continues to mentor junior faculty. Her research interests have included personalized screening approaches for breast cancer, new therapies for the treatment of advanced disease and studies of lifestyle factors important in survivorship. For many years, she served as senior deputy director of cancer medicine at Moores Cancer Center at UC San Diego Health.
"Having known Dr. Parker personally through the years, we have continually admired her accomplishments in oncology," said Robert Price, president of Price Philanthropies. "Allison and I are pleased to establish this naming as a lasting recognition of her tireless efforts treating breast cancer patients, as well as training the next generation of oncologists."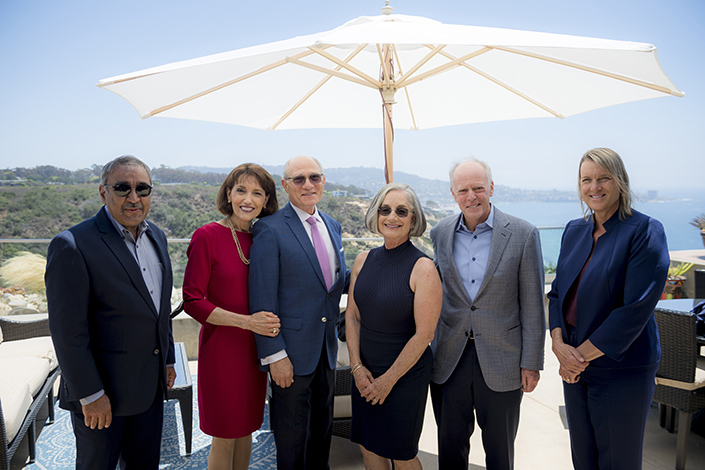 "It is a tremendous honor for me that Price Philanthropies and the Price Family generously requested the Breast Center – Hillcrest Pavilion bear my name. I am so excited to see world-class multi-disciplinary care, research and teaching come to an expanded breast cancer population in central San Diego County and beyond," said Parker. "It is a privilege to work alongside Allison and Robert in their vision to improve cancer and supportive care services for underserved patients. This naming honor reflects the many contributions of trainees, staff and faculty who enabled my accomplishments and the courageous patients who inspired me over the years."
The outpatient pavilion will address the growing demand for specialized diagnostic, treatment, and surgical services. More specifically, new and significant space for multispecialty cancer clinics and infusion centers will allow UC San Diego Health, and its National Cancer Institute-designated Comprehensive Cancer Center, to greatly increase access to cancer care throughout the region.
Construction for the UC San Diego Hillcrest Campus Long Range Development Plan encompasses approximately 60 acres and the redevelopment of the more than 50-year-old campus. Complementing the new academic medical facilities and services will be new housing and fitness facilities. Redevelopment construction on the $2.5 to $3 billion project is expected to continue over approximately 15 years in five major phases. The outpatient pavilion is part of Phase I.
The UC San Diego Health – Hillcrest Medical Campus is located three miles north of downtown San Diego and 13 miles south of the university's La Jolla Campus. Historically, it has been a critical regional resource, providing care for all patients, including those in under-insured or uninsured communities. Visit the UC San Diego Hillcrest campus website to learn more about the revitalization.
This Price Philanthropies gift also contributed to the Campaign for UC San Diego, a university-wide comprehensive fundraising effort that concluded June 30, 2022 and raised a total of $3.05 billion to continue the university's nontraditional path toward revolutionary ideas, unexpected answers, lifesaving discoveries and planet-changing impact.

Stay in the Know
Keep up with all the latest from UC San Diego. Subscribe to the newsletter today.