Published Date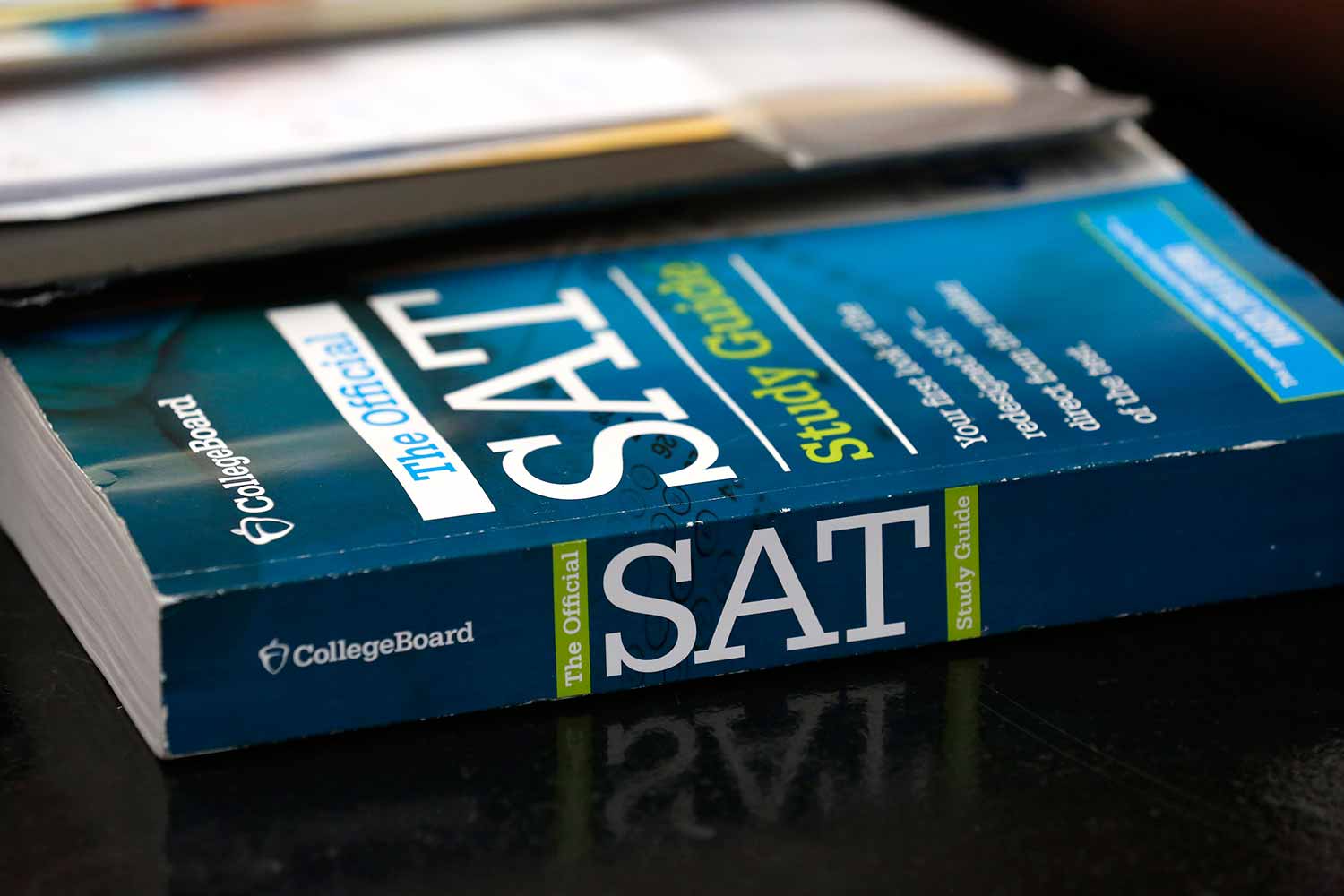 Free College Test Prep Courses Aim to Level the Playing Field
Mark-Yves Gaunin knew he needed help when it came to his dream of attending college.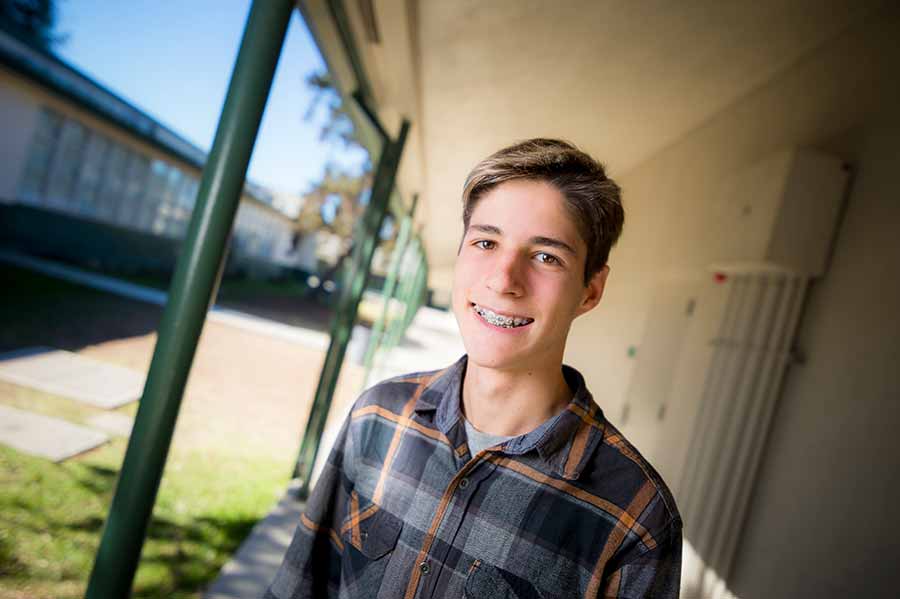 While his grades were strong, the Mar Vista High School junior realized he required extra assistance to properly prepare for the SAT. He was able to get that help through the Fischer Scholarship program which, in partnership with UC San Diego Extension, provides free intensive SAT instruction to 23 academically motivated students at the Imperial Beach high school each semester.
"It was definitely important because without it I would not have been prepared for the SAT. I wouldn't have known what questions to expect," he said. "Nowadays, your SAT score partly defines where you can go."
While SAT scores can help dictate a student's path to college, the road for lower income students is filled with many obstacles. According to the National Center for Fair & Open Testing, students from the wealthiest families outscored those from the poorest by around 400 points. While the disparity is not solely because of test prep, the National Association for College Admission Counseling found that "the ability of more affluent students to afford both test preparation and multiple test administrations, particularly when they are able to report the highest scores to colleges and universities, puts students of more modest economic means at further risk of being overlooked."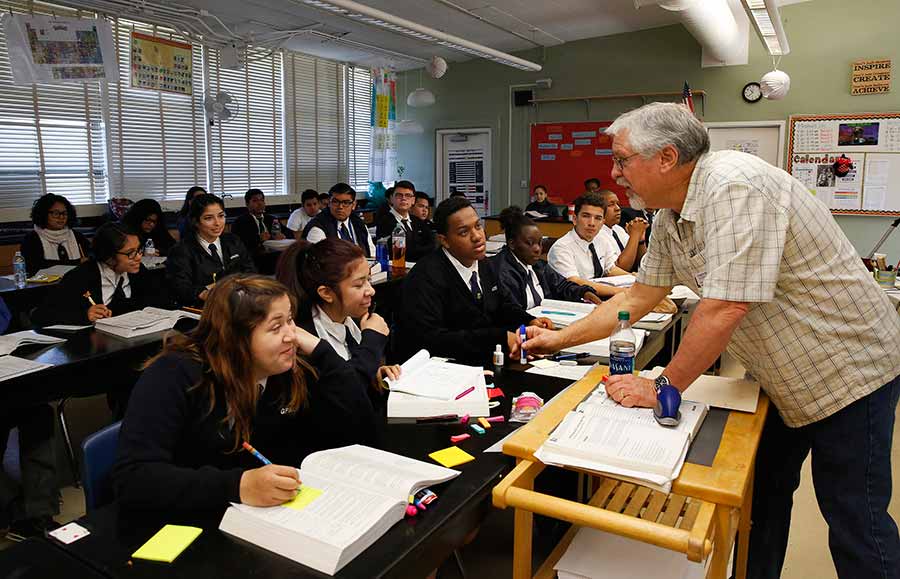 To help level the playing field, UC San Diego Extension began providing low-cost, and in some cases free SAT test prep, at schools around the region in October. Schools where the program is now offered include Mar Vista High School in Imperial Beach and Gompers Preparatory Academy in San Diego, as well as Hilltop and Castle Park high schools in Chula Vista. Most recently, Extension entered into a partnership with San Diego Unified School District to offer free SAT/ACT prep to students at 12 local high schools
Cheryl Hibbeln, executive director of secondary schools for the San Diego Unified School District, said the program, which is being offered at a variety of campuses including Clairemont, Mission Bay and Kearny high schools, offers test prep that is free to the students to ensure that everyone – no matter their economic status – has the tools to reach their potential.
"At San Diego Unified, we believe students should be active participants in their own success – whether they choose college or a career after graduation. This partnership with UC San Diego Extension will help those students on their way to college take a more active role in their own success with access to SAT and/or ACT preparation courses to help support college admission," she said. "This new partnership is especially groundbreaking because it will offer these test preparation services to students who might not have been able to get help in the past. It really is a continuation of our commitment to help all students achieve their best results in school and in life."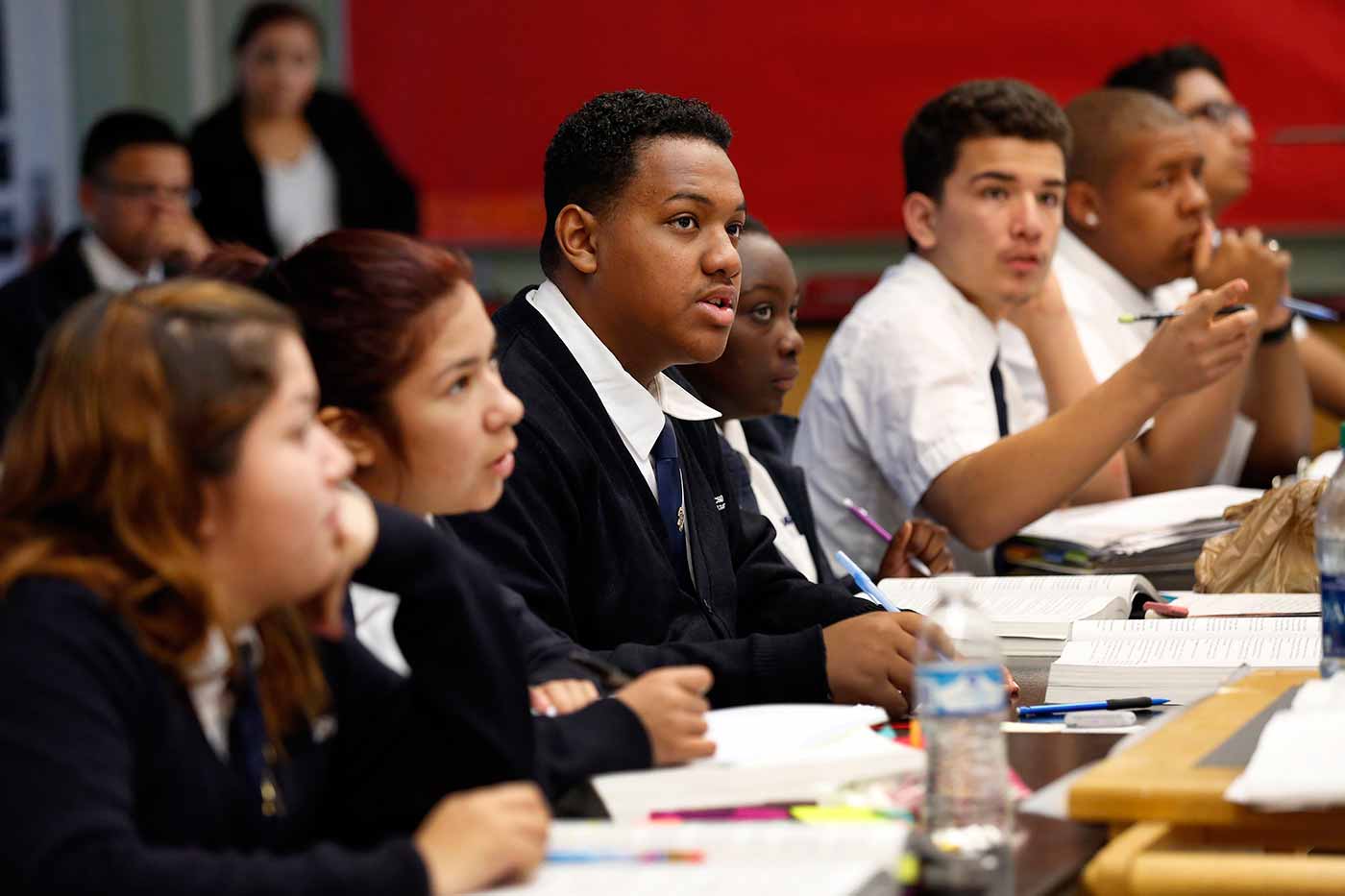 Ed Abeyta, assistant dean of community engagement and director of pre-college programs for UC San Diego Extension, said its test prep offerings are designed to provide intensive, in-person training that is affordable to partners such as San Diego Unified as a way to deliver on UC San Diego's Strategic Plan, which aims to make education accessible, especially to underserved communities.
"Our college test prep program is part of UC San Diego Extension's larger mission to offer educational opportunities no matter a person's income level or background to bolster the university's larger commitment to diversity and equity," Abeyta said.
The Fischer Scholarship program, for instance, was established by Imperial Beach residents William and Dolores Fisher as a way to give back to their community because of their belief in the transformative power of education, especially in underserved neighborhoods.
While the Fischers toyed with giving out college scholarships, said Wendy Hart, the Fischer's daughter, her parents ultimately decided they could have a bigger impact by offering in-person SAT prep—a luxury few Mar Vista High families could afford.
"My dad is practical, and he realized the SAT is something that was standing in the way of getting into college, and that these kids were striving against unbearable odds," Hart said.
Susanna Vega, a guidance counselor at the school, said few of the parents are college graduates themselves, so they don't know about or understand the importance of the SAT to college acceptance.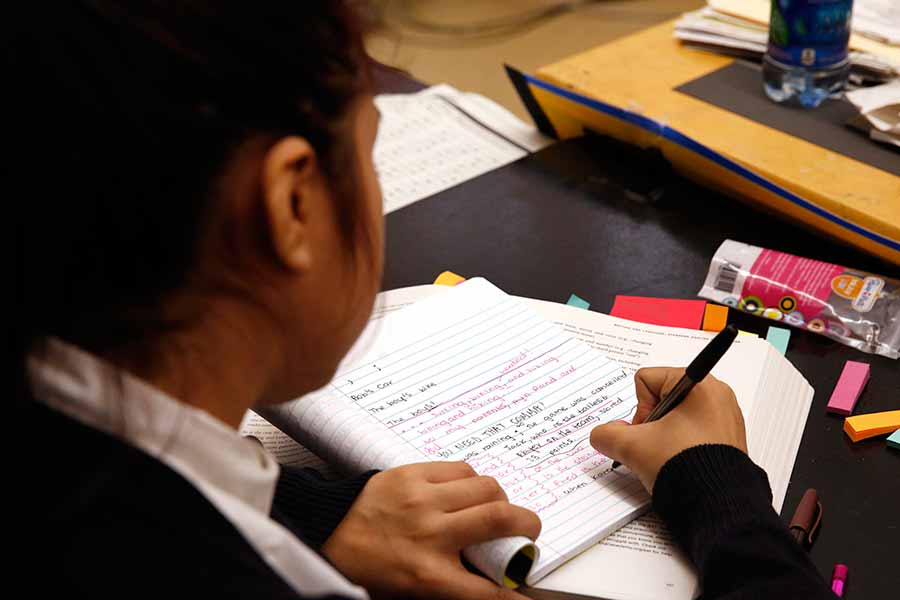 "There are no words for what this program does," Vega said.
Still, finding someone to teach the prep classes was easier said than done, Hart said. She spoke with every test-prep company she could find in the region, and their services were too costly and simply didn't meet the needs of the students and families of Imperial Beach.
The various testing companies wanted the students to come to their facilities instead of being taught the course at the high school—a big stumbling block because few students would have the time or transportation to make the weekly trek. The companies also wanted to teach more kids, but with fewer hours of instruction; Hart was worried that would undercut the very mission of the scholarship program.
"I just didn't think they were going to offer the kids enough," she said.
Hart then found UC San Diego Extension's college test-prep offerings, which were being provided as part of its three-week Academic Connections precollegiate summer program. Hart quickly struck a deal with Extension to teach 20-plus students—all of whom must go through a rigorous application process—the ins and outs of taking the SAT.
With the help of the test-prep program, Hart said the majority of the students have achieved more than a 100-point increase in SAT scores, with many students making gains of 200 and 300 points.
One student had completely given up on college, Hart recalled, because he was an abysmal test taker.
"He was doing great work in the community and had great grades but could not take standardized tests," she said. Through the Fischer Scholarship program, that student was able to increase his score by more than 300 points and is now at San Diego State University, Hart added.
In Gaunin's case, he was able not only meet his goals for the SAT but exceed them.
"I wanted to break 2,000 by my senior year," he said. "Instead I did it by my sophomore year."
For more information about UC San Diego Extension's college test prep offerings, please click here.
Stay in the Know
Keep up with all the latest from UC San Diego. Subscribe to the newsletter today.