For the Love of Peanut Butter
Skrewball Whiskey takes on an American classic.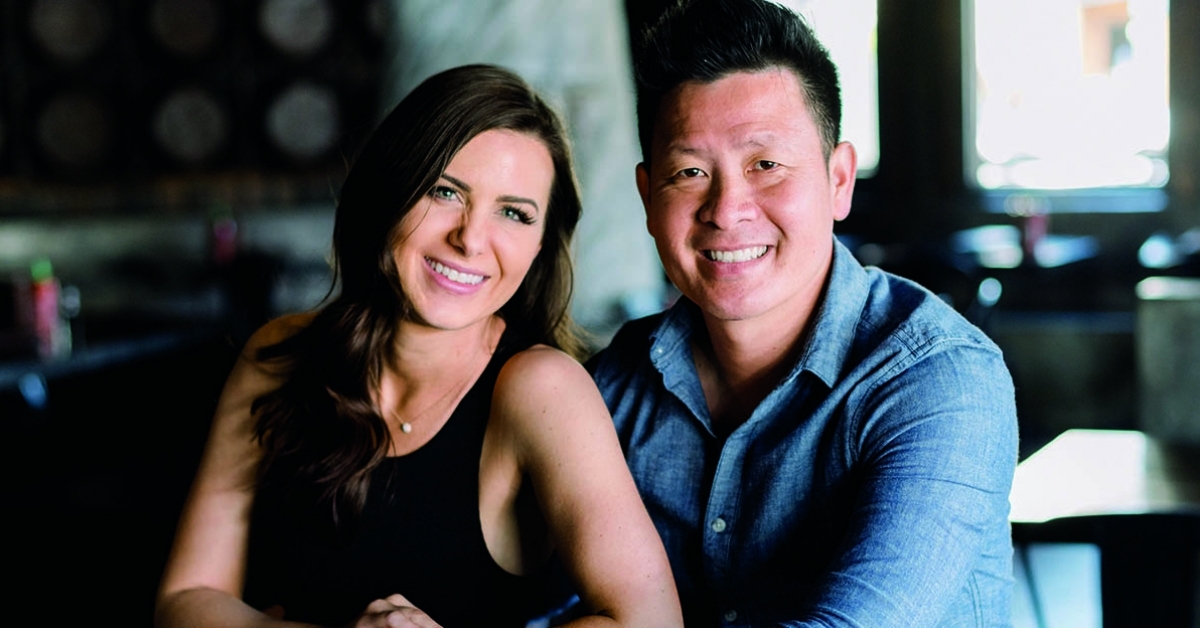 Published Date
By:

Topics:
Share This:
Article Content
This story was published in the Fall 2022 issue of UC San Diego Magazine.
When Brittany Merrill Yeng '09, MS '10, and her husband, Steve Yeng, were expecting their first child, they began to reevaluate their careers. Brittany, a patent litigation lawyer, and Steve, a successful San Diego restaurateur, knew their busy lifestyles weren't going to favor a traditional work–life balance. "We were happiest when we were working together and wanted a project that combined the best of both of us," says Brittany. "That's how Skrewball Whiskey was born."
Steve, a Cambodian-born refugee and polio survivor, arrived in the United States as a child. It was in his newfound home of Ocean Beach, Calif., where he was first introduced to peanut butter, or as he calls it, "the taste of freedom."
In 2008, he opened OB Noodle House, and created a popular peanut butter whiskey cocktail. Steve and Brittany were high school sweethearts and worked together at the restaurant while she studied chemistry at UC San Diego.
Her degree came in handy when taking his signature cocktail and transforming it into a bottled version. "As an entrepreneur, I am constantly looking for new ways to attack an issue. Unfortunately, the solution is often incremental change, rather than one sweeping change," she says.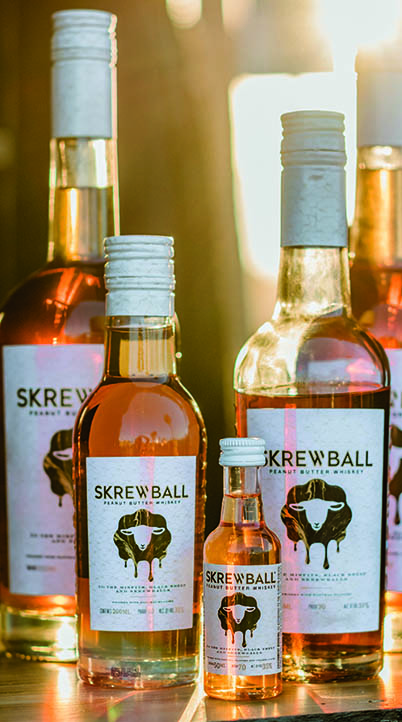 While their new project would allow them to spend more time together as a family, and share something new and exciting with others, it wasn't always welcomed. "Some people thought we were ruining their whiskey," says Brittany. "While others said we were ruining their peanut butter. We were the ultimate underdog in the liquor industry."
Shortly after its debut in 2018, Skrewball received Double Gold in the flavored whiskey category in the 2018 and 2019 New York World Wine & Spirits Competition. In 2019, it was named Gold Medal Whiskey at the 2019 Los Angeles International Spirits Competition. More recent accolades include Double Gold in the 2021 SIP Awards, and being named the 2020 Impact "Hot Brand" Award winner and "Best New Product" at the 2020 Market Watch Leader Awards.
"Each person faces unique challenges as an entrepreneur," says Brittany. "I may not be able to change the world but hopefully I can change the minds of some of the people I interact with. And encourage others to break free from tradition and try something new."
Topics:
Share This:
Stay in the Know
Keep up with all the latest from UC San Diego. Subscribe to the newsletter today.