Fixing the Chicken-and-Egg Conundrum of Interdisciplinary Research Collaborations
UC San Diego Jacobs School of Engineering launches a pilot project to support the efforts of early-career faculty to build interdisciplinary research collaborations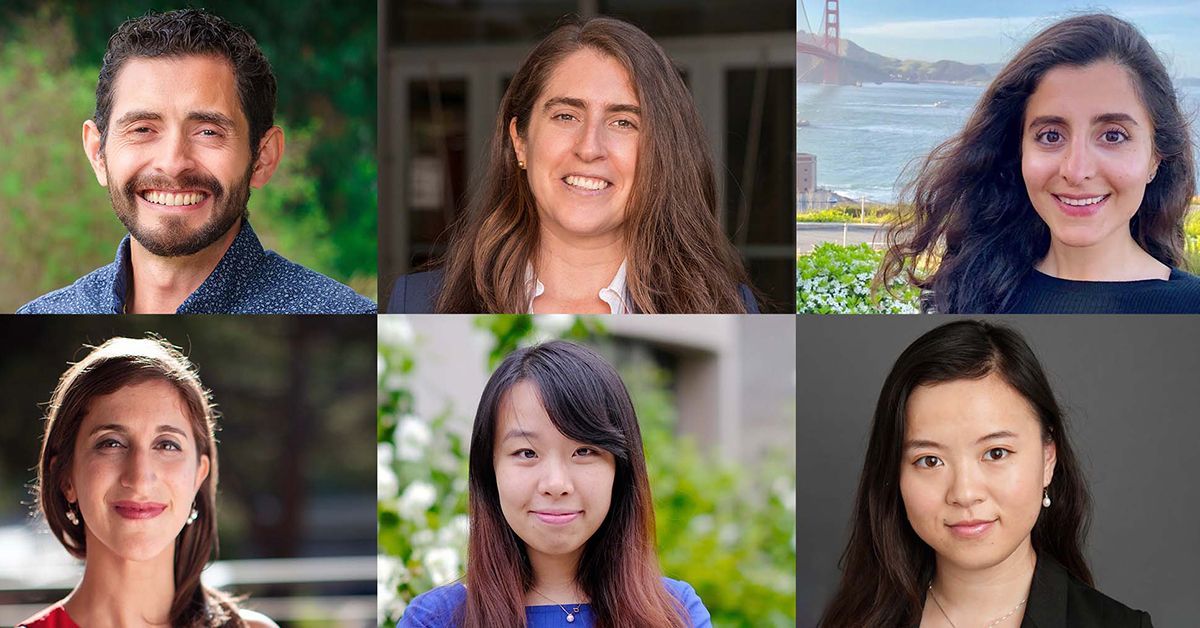 By:
Published Date
By:
Topics:
Share This:
Article Content
For many early-career faculty in engineering and computer science, building interdisciplinary research collaborations to the point that they are competitive for multi-year research funding is both a challenge and a priority. It's often a chicken-and-egg situation. How do faculty demonstrate a new collaboration is worthy of multi-year research funding if they don't have resources to get it started?
In 2023, the University of California San Diego Jacobs School of Engineering launched a new effort to address this chicken-and-egg challenge. The program is called the Jacobs School Early Career Faculty Development Award. It provides funding that pays for graduate students from two different labs to begin the collaborations. At least one of the two faculty must be an early-career professor.
"This program emerged from a conversation that I had at a lunch with early-career faculty. This is a great example of faculty proposing doable solutions to well known challenges," said Albert P. Pisano, Dean of the UC San Diego Jacobs School of Engineering. "The quality and creativity of the first round of collaborations we are funding is just outstanding. I'm working with my team to find the resources to expand this program. Here at the Jacobs School, we are absolutely dedicated to accelerating the careers of our faculty."
"One way to accelerate faculty careers is to empower them to broaden and deepen their research activities. The breadth comes from partnerships and the depth comes from follow-on interactions that drive the faculty to have new insights in their respective fields," said Pisano.
The new program funds graduate students from two labs over the course of two quarters. By funding research collaborations that link two different disciplines, the program also provides exciting research experiences to graduate students.
"I'm excited to talk to both the faculty and the graduate students at the end of the two quarters to learn what they were able to accomplish and how they can leverage their findings for future success," said Javier E. Garay, Associate Dean for Research at the UC San Diego Jacobs School of Engineering. "We are absolutely dedicated to accelerating the careers of our early-career faculty while also providing our graduate students with the most fulfilling research experiences possible."
The teams and a short summary of their research projects are listed below.
AI-assisted recording of intracellular action potential waveforms from heart muscle cells
Zeinab Jahed, nanoengineering professor
Rose Yu, computer science and engineering professor
The fine features of action potentials of heart muscles are important biomarkers that could expand our understanding of a variety of heart problems described as cardiac dysfunction. Working together, graduate students advised by Professors Jahed and Yu are developing a Physics-Guided Deep Learning method for non-invasive recording of the true waveform of action potentials of heart muscle cells using nanoscale electronics and AI. Succeeding will enable new electrophysiology experiments that are not currently possible, but can be developed through the collective expertise of these two labs.
Determining sex-specific aortic valve tissue microstructures using nanophotonic materials
Brian Aguado, bioengineering professor
Lisa Poulikakos, mechanical and aerospace engineering professor
Aortic valve stenosis (AVS) is a common form of heart disease in people over 75, and it often leads to heart failure. The long-term goal of the collaboration is to address sex-specific disparities in AVS and to define non-invasive drug treatments for early stage AVS treatments. To do this, the graduate students advised by Professors Aguado and Poulikakos are developing new nanophotonic materials which enable an on-chip and label-free imaging platform to uncover the molecular and cellular mechanisms that drive sex differences in valve disease progression.
Reliable and local reinforcement learning for microgrid control
Patricia Hidalgo-Gonzalez, mechanical and aerospace engineering professor
Yuanyuan Shi, electrical and computer engineering professor
Graduate students advised by Professors Hidalgo-Gonzalez and Shi are developing automated control systems to manage the real-time mismatch between electricity generation and demand on microgrids that are powered by renewable energy sources. The control systems will use a kind of artificial intelligence (AI) technique called reinforcement learning (RL) in order to clear a hurdle in applying RL to power systems by providing stability and safety guarantees.
Topics:
Share This:
Stay in the Know
Keep up with all the latest from UC San Diego. Subscribe to the newsletter today.