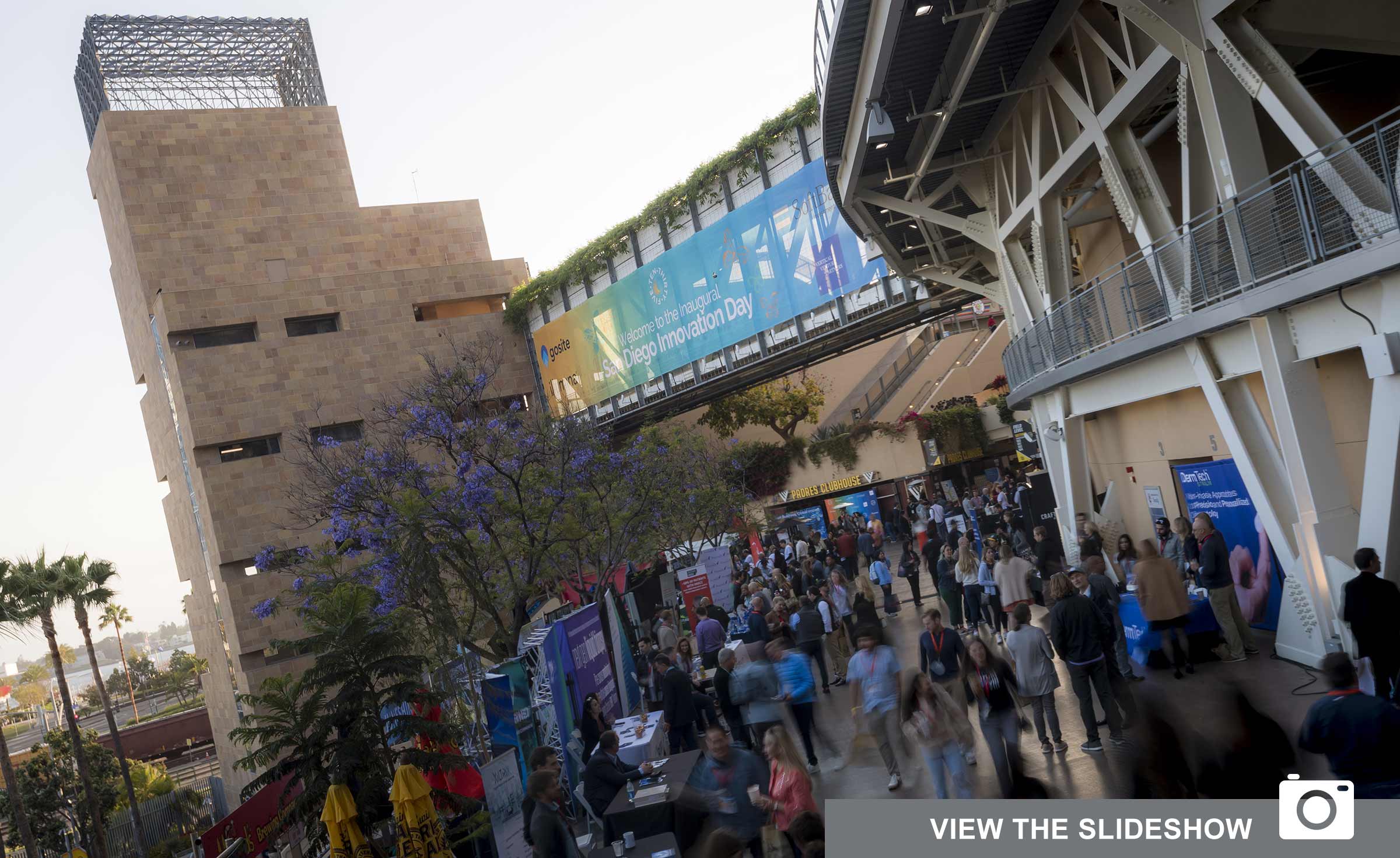 First-Ever Innovation Day at Petco Park Showcases Diversity of UC San Diego's Innovation Workforce
UC San Diego's transdisciplinary environment cultivates uncommon thinking and collaboration to produce high-impact innovators who drive discovery and solutions for societal good. On April 28, more than 100+ startups and business leaders convened in Petco Park to engage with the diversity, variety and ambition of the regional life sciences and technology startup scene.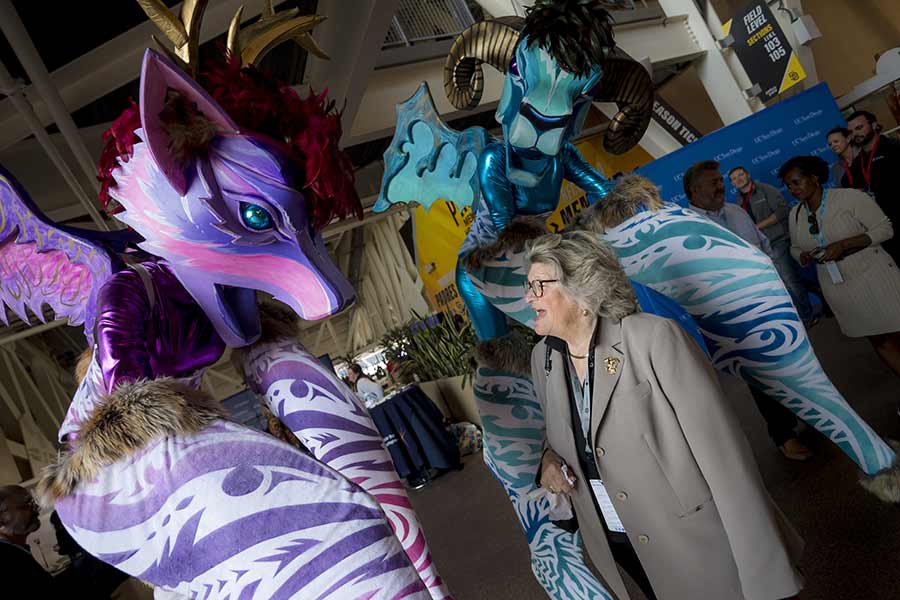 The San Diego nonprofit Connect, passionate about entrepreneurs, innovation and improving the economy, hosted the inaugural Petco Park takeover to highlight the diversity and opportunities offered by the region's startup community, leading Mayor Todd Gloria to declare April 28 "Innovation Day" in San Diego. UC San Diego featured the largest representation of startups at the half-day event, highlighting the university's commitment to driving discovery for societal good.
"UC San Diego's nationally ranked business, engineering, life science and technology programs have led our region to become one of the nation's top-five hubs for technological innovation," said UC San Diego Chancellor Pradeep K. Khosla. "Innovation Day is one more way we can connect our entrepreneurs with fellow innovators, industry and community partners and venture capitalists to transform today's novel ideas into tomorrow's trusted necessities."
Participating companies with Triton ties included Welfie, (on a mission to deliver health equity to America's most vulnerable families), UNIGRID (making solid-state batteries accessible on the consumer market), Micronoma (enabling early-stage cancer diagnosis using microbial nucleic acid) and many more.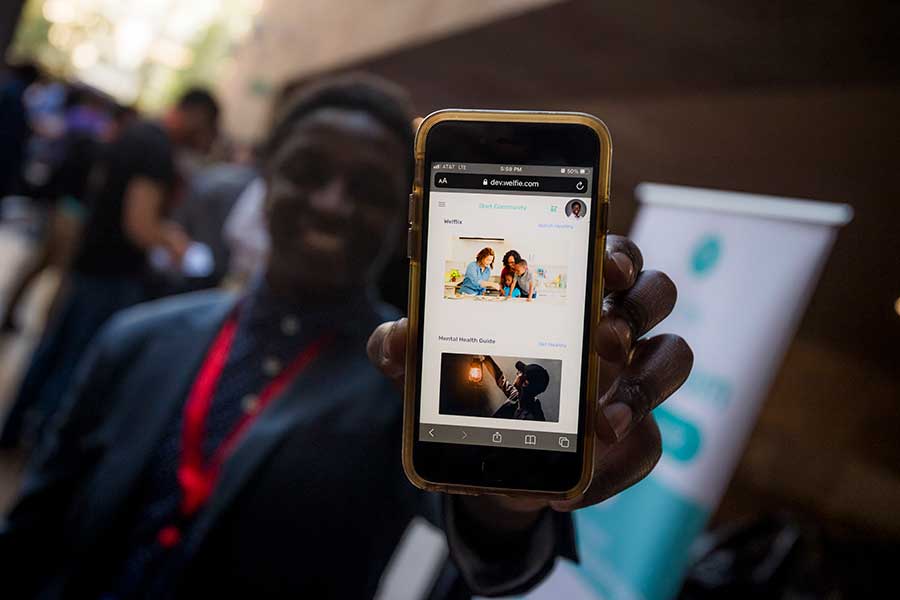 "Events like Innovation Day are an opportunity to highlight Black and women-led companies front and center, showcasing the critical nature of our technology—poised to have a meaningful impact on communities that are often left out of the health and innovation equation," Welfie CEO Dr. Steven Moyo.
It's not just big ideas and hard work that make San Diego startups special. They also draw from a diverse patchwork of cultures and communities within the region. The startup founders represented at the San Diego Innovation Day event brought with them a range of backgrounds and experiences, and the medical and technological breakthroughs accomplished by these companies will improve living conditions for people across the social, cultural and economic landscape.
Led by the Office for Innovation and Commercialization, UC San Diego campus programs that participated in and contributed to the Innovation Day event at Petco Park included WIFIRE, the Wastewater Covid Detection program and StartBlue, an entrepreneurship-geared partnership between the Rady School of Management and the Scripps Institution of Oceanography supporting early-stage bluetech startups from across the San Diego region. The Institute of the Global Entrepreneur, a collaboration between Jacobs School of Engineering and Rady School of Management, also showcased its approach to re-imagine acceleration by fostering an ecosystem of investors and partners optimized for tech entrepreneurs.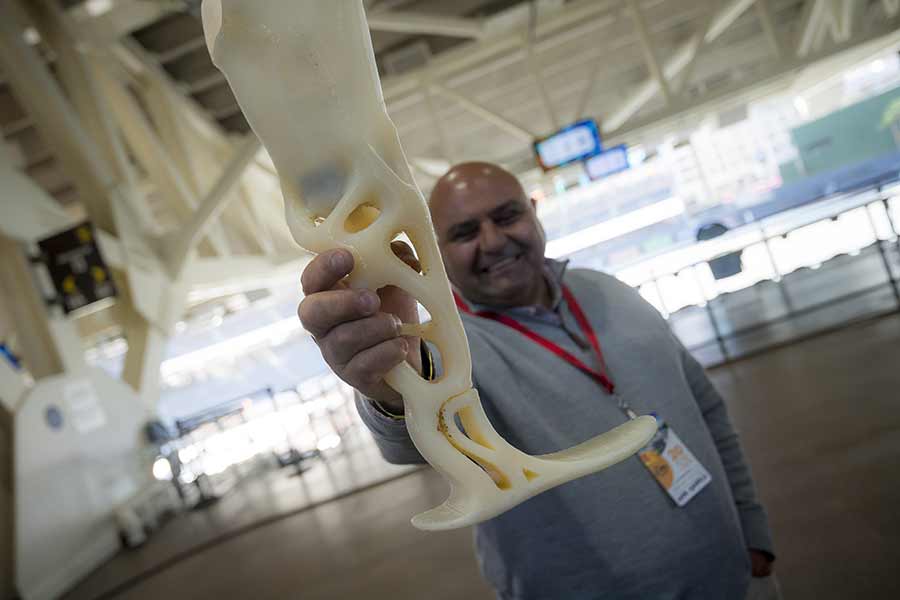 "This event was a great opportunity to network with our San Diego biotech community and show how much of a vibrant and prolific hub we are," said Sandrine Miller-Montgomery, founder and CEO of Micronoma. "Micronoma is a startup out of UC San Diego and we are proud to count among our team many microbiome-driven liquid biopsy experts coming from campus, while also being able to recruit major talent from the broader San Diego biotech community. Having an amazing academic system and a huge life sciences community in one location definitely plays a major role in accelerating our success."
Along with opportunities for students, leaders and innovators in technology and life sciences to experience cutting-edge developments in their fields and make connections that could transform their careers, the event also offered exhibits from local artists and cultural installations and concluded with a fireworks display.
To explore the myriad opportunities UC San Diego offers students, researchers, industry, investors and the community, see the university's innovation website, business entrepreneurship and innovation page and the Institute for the Global Entrepreneur.
Stay in the Know
Keep up with all the latest from UC San Diego. Subscribe to the newsletter today.