Familiar Fiction
Sideways author sets a new mystery on a well-known campus.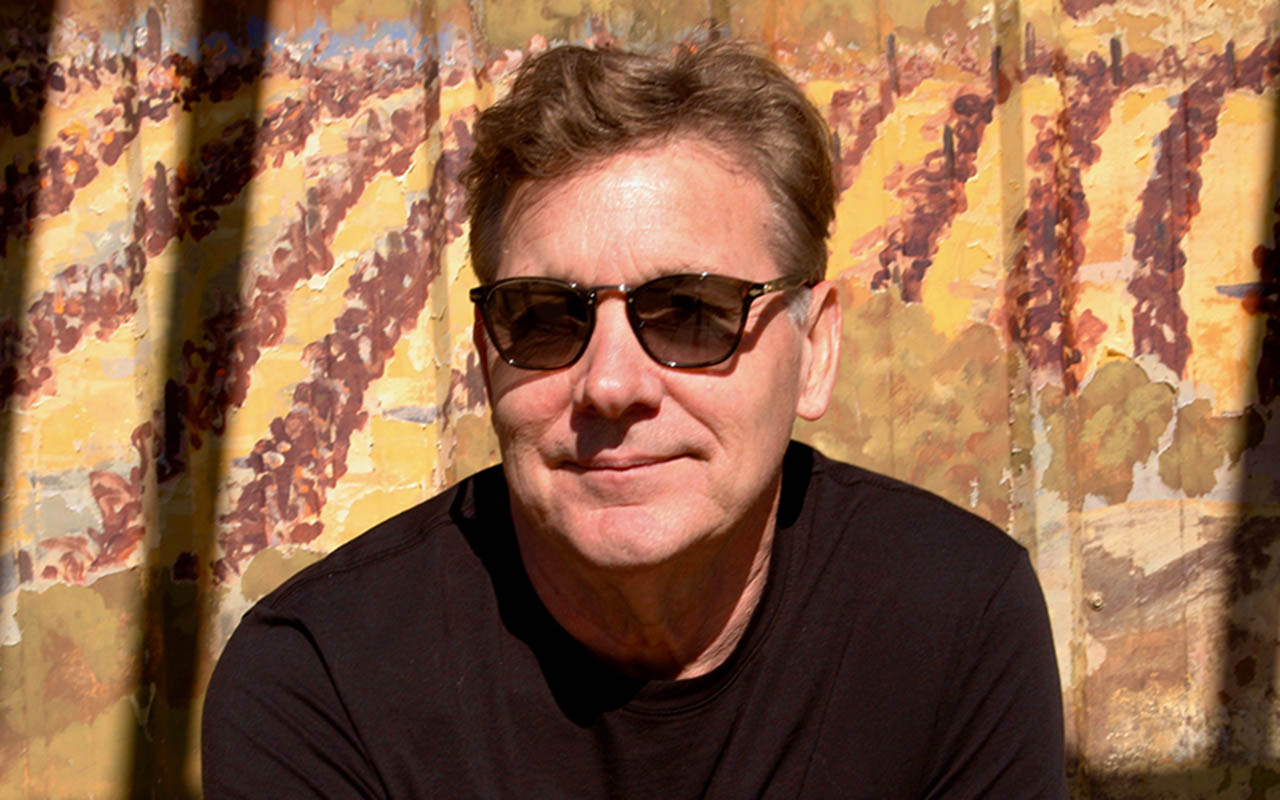 This story was published in the May 2022 issue of Triton magazine.
When Rex Pickett '76 set out to write The Archivist, his recent oeuvre, he didn't just want to pen a murder mystery—his goal was much more ambitious. He wanted to reinvent the detective story, with its gumshoe detectives and well-worn props; he wanted to shake up a genre he loves.
"I'm so tired of policemen and detectives trying to solve crimes. So many stories have been told that they have become predictable and uninspired," says Pickett.
Pickett, who is best known for Sideways, the wildly popular 2004 movie based on his eponymous novel, was inspired to write his action-packed murder-mystery after meeting Kate Saeed, the archivist at the UC San Diego Library who was charged with processing and organizing his papers after they were donated to the Library's Special Collections & Archives in 2013.
"It never occurred to me when I donated my 50 boxes of screenplays, manuscripts and other materials, that they would be so lovingly organized and cared for," recalled Pickett. "It was as if I was entrusting Ms. Saeed and the Library with the entirety of my life, and they were more than honoring that trust. I knew I had to write about the little-known world of the archivist. Why couldn't an archivist—someone who is smart and motivated and has access to a great deal of information—outsmart the police at their own game?"
The Archivist, which was named one of the top books to read by the New York Times when it was published in November 2021, traces the Nancy Drew-like exploits of archivist Emily Snow, who is hired by Memorial Library at Regents University to finish processing the papers of Raymond West, a Pulitzer Prize-winning author and a member of the university's Literature Department. After surreptitiously wading into the dark archives at the Library, Snow discovers a tangled web of love, passion, and intrigue involving her predecessor, Nadia Fontaine, and Raymond West.
Anyone reading the book who is familiar with La Jolla and UC San Diego will quickly discover that Regents University is a stand-in for the university and Memorial Library is unmistakably Geisel Library.
"As a writer, there is a diaphanous curtain between real life and fiction for me," says Pickett. "It's important to me that my stories feel real, that where they're set is a real, tangible place. I draw from real life, and sometimes real people, but in the end I'm only interested in the emotional truth."
Not surprisingly, Pickett appears to know the terrain of The Archivist like the back of his hand. The Emily Snow character lives in Del Mar, where Pickett currently resides and lived for several years when he was attending UCSD. Pickett grew up in San Diego and spent all four years at UCSD, surfing at Black's Beach and reading Kafka and other serious writers on the seventh floor of Geisel Library.
"I spent countless hours poring over books on the seventh floor; books I couldn't afford to buy. I consider myself fortunate because oftentimes I had the Library all to myself," recalls Pickett.
As a Special Projects major, Pickett was allowed to map out his studies under the auspices of three faculty advisors from the Literature Department. Pickett's interest in film led him to take classes from the legendary film critic and painter Manny Farber, who had a significant impact on him. It was in one of Manny Farber's wildly popular film classes that Pickett met his future (now ex-) wife, Barbara Schock, who he went on to collaborate with on two independent feature films. Barbara's AFI (American Film Institute) thesis film, My Mother Dreams the Satan's Disciples in New York, was an original screenplay by Pickett and won the 2000 Academy Award for Best Live Action short.
"For the Visual Arts Department to bring in the iconoclastic film critic and artist Manny Farber from New York to sleepy San Diego to teach film was an unbelievably serendipitous thing for me and the many other students who were gravitating to this exciting time for film," says Pickett.
Before graduating summa cum laude with a Special Projects B.A., Pickett was a founder and co-editor of UCSD's first student-run literary journal, Crawl Out Your Window. Subsequently, he left for USC's graduate film school, where he stayed for a year then dropped out to make two independent feature films, California Without End and From Hollywood to Deadwood (Island Pictures). The script for the latter led to his first studio writing assignment with then Columbia TriStar.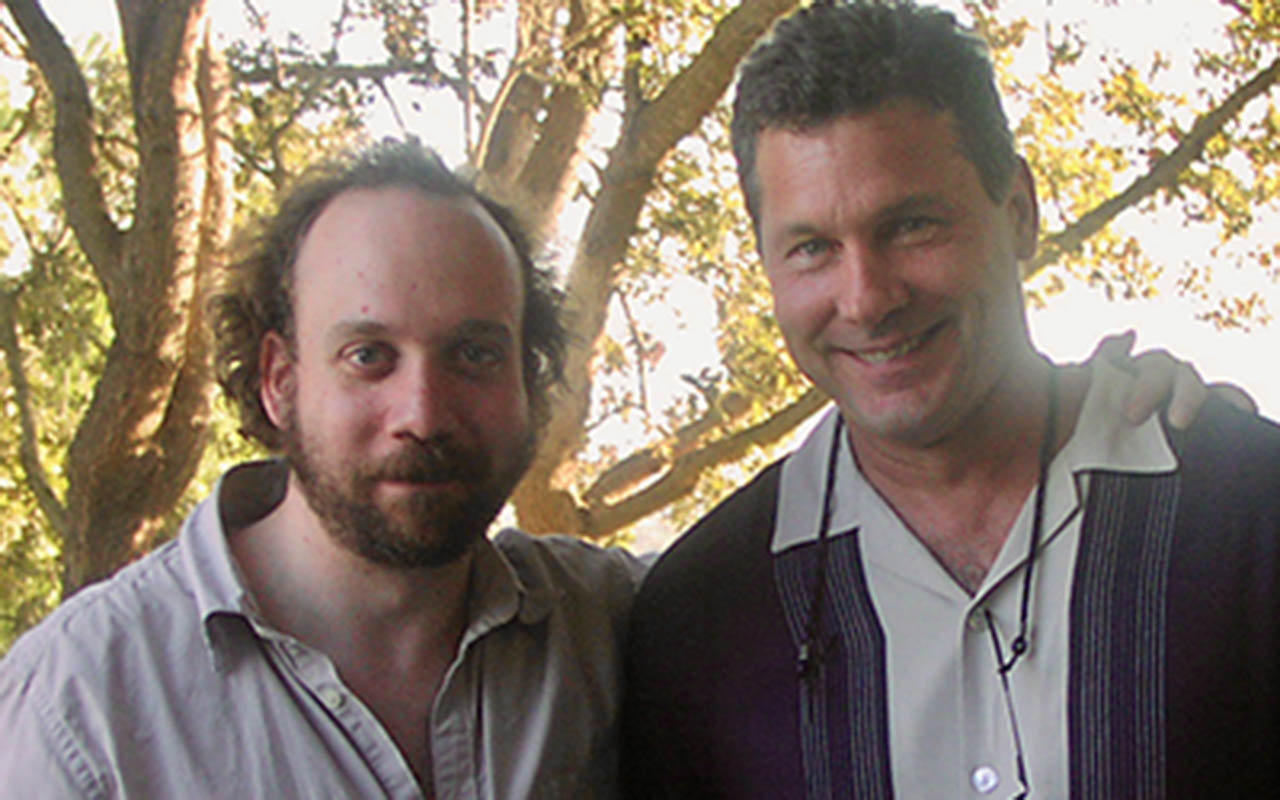 Pickett has written many more screenplays than he has novels, and in fact initially wrote The Archivist—which clocks in at a hefty 642 pages—as an eight-episode limited TV series. When Pickett had finished the teleplay, however, he got an offer from Blackstone Publishers to write the novel. Both the novel and teleplay are currently being shopped around Hollywood.
After Sideways the novel—completed in 1999—was rejected by more than 200 publishers, it was finally published and released just before the movie. Sideways, directed by Alexander Payne, went on to become one of the most highly acclaimed movies in the history of film, winning more than 350 awards, including the 2005 Academy Award for Best Adapted Screenplay and two Golden Globe awards. In 2013, Sideways: The Play premiered to sell-out crowds at the La Jolla Playhouse. Extended twice, it broke all attendance records for a non-musical. The play is currently on a national tour in Spain, and Pickett has been invited to New Zealand to pen Sideways IV: NZ and to stage the musical. His other immediate focus—a three-volume autobiography titled My Life on Spec. "It's all in my archives at UC San Diego," says Pickett.
This story was published in the May 2022 issue of Triton magazine.
Stay in the Know
Keep up with all the latest from UC San Diego. Subscribe to the newsletter today.