Faculty Mentors Engage Undergraduates in Research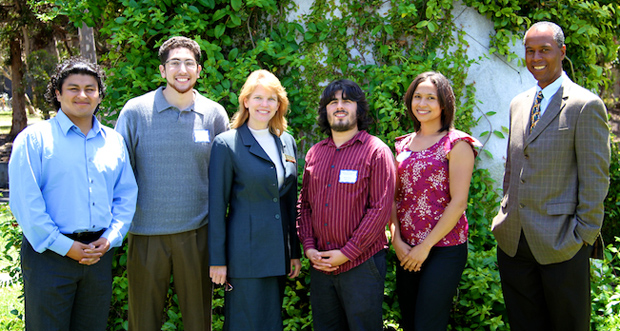 It's no secret that UC San Diego's reputation as a research powerhouse is one of the top reasons that students come here. Immediately following graduation, roughly 46 percent of undergraduates pursue advanced degrees in law, medicine, biology, engineering, education and public health at top graduate schools. The opportunity to do hands-on research alongside top faculty members on cutting-edge projects is at the heart of the UC San Diego student experience.
Often working one-on-one with students, faculty mentors offer guidance and insight into the research process—from how to develop a research topic and write a research proposal to submitting a paper and presenting the findings. Faculty also mentor students about graduate school and pursuing a career in research.
"I have a fantastic faculty mentor who helped make my first experience with research an amazing one," said Aimee Chabot, a psychology and critical gender studies double major researching Post Traumatic Stress Disorder. "I plan to pursue a Ph.D. in psychology and working with my mentor, Professor Lang, in the research-rich environment of UC San Diego has made me confident that I will be able to achieve that goal."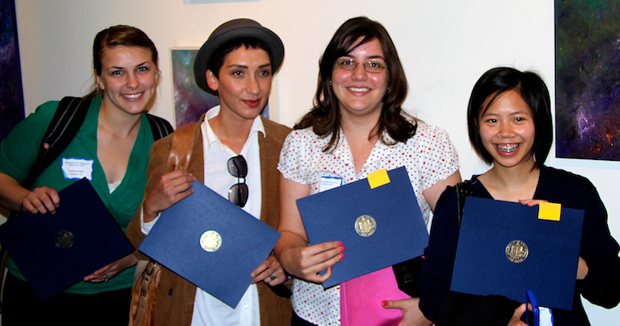 In addition to providing preparation for graduate school, undergraduate research enables students to explore potential fields of work and learn more about what they do and don't like—and perhaps even discover a career option they didn't know existed. Student researchers help to create new knowledge that will impact society, while developing analytical skills that will be a lifelong asset.
"There are lots of good reasons for students who think they may not be interested in research to do it anyway," said David Artis, dean of Undergraduate Research Initiatives. "A research mindset is something you will use for the rest of your life, even if you don't pursue a research career. You don't want to be in a position where you're relying on someone else to interpret data for you. It doesn't matter if you're a doctor or an engineer or a mortgage broker. There will be data, and if you can't read it for yourself, you will be dependent on a skilled researcher who can."
UC San Diego encourages undergraduates of all majors to get involved with research and offers numerous opportunities for them to do so, from summer internships to field work abroad. These opportunities include:
For more information about undergraduate research at UC San Diego and available opportunities, visit the online Undergraduate Research Portal.
Stay in the Know
Keep up with all the latest from UC San Diego. Subscribe to the newsletter today.