European Research Council Awards UC San Diego Professor 2.5 million Euros for Music Research
Distinguished Professor Jann Pasler will conduct five-year study of the musical dimension of the French empire to expand understanding of contemporary cultural relations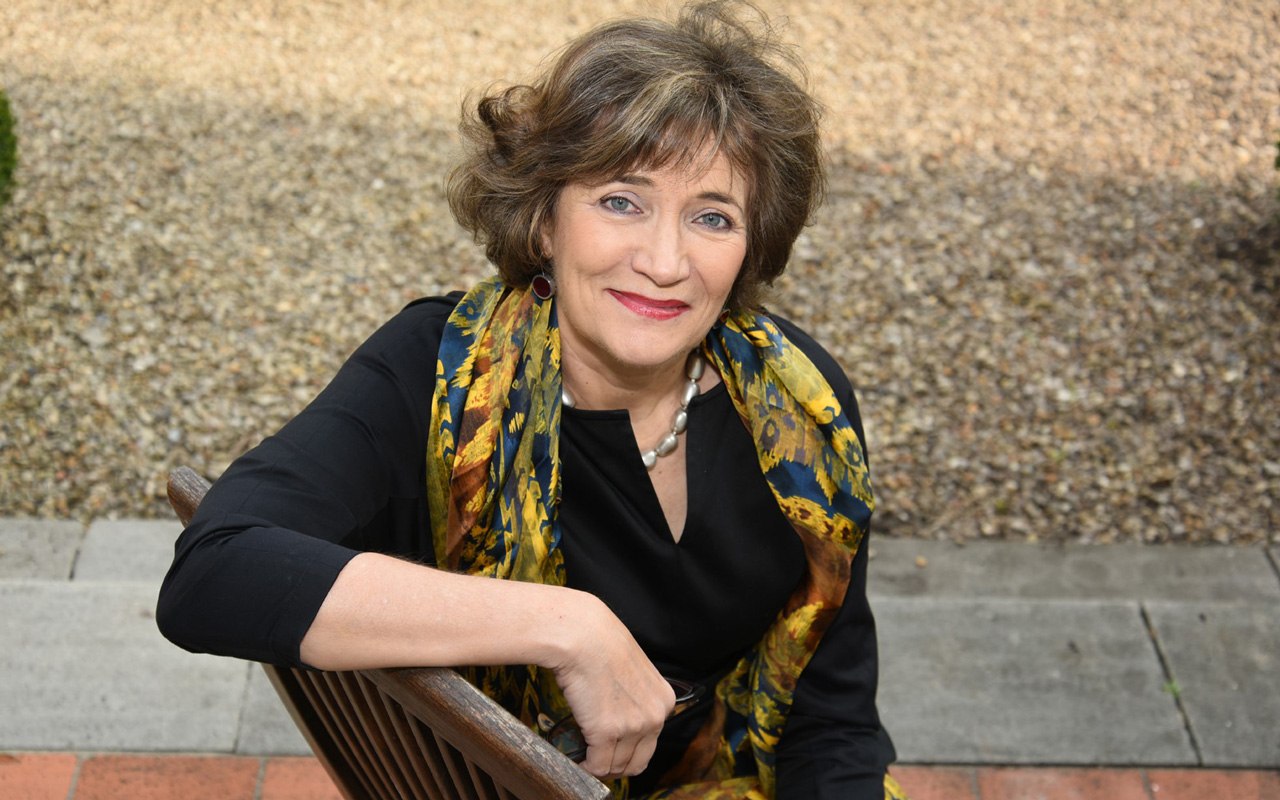 Published Date
Article Content
University of California San Diego Distinguished Professor Jann Pasler was awarded a 2.5 million-euro Advanced Grant from the European Research Council, funding a five-year project that will greatly expand colonialism studies and help develop researchers from the former French empire as well as Europe.
"The Sound of Empire in 20th-c. Colonial Cultures: Rethinking History through Music" will produce a robust new conceptual and historical model for studying how musical life and sound media influenced, mediated, and brought meaning to colonial life. The research will focus on six colonial cities from Senegal and Morocco in Africa, to French Indochina (today, Vietnam).
"In its depth, breath and ambition, together with its raw data, innovative methodological paradigms and oral testimonies, this pioneering study of the modern French empire through music will generate new insights into its mechanisms and constituencies, taking colonial, media and music history in unprecedented directions," Pasler said. "Only in understanding the aurality of colonialism — what helped their imperialism take hold and last — can Europeans grasp its full nature, meaning and legacy."
Pasler's proposal was selected from 2,052 Advanced Grant applications; only 10.8 percent were awarded. The research will be hosted by the Ecole Normale Supérieure in Paris, and will be cross-disciplinary between musicology, history, media studies, and ethnomusicology.
While investigating the musical dimension of colonial empires, Pasler said she will research the tastes, practices and interaction of both Europeans and native peoples, two groups that are typically studied separately.
"So far, my research has shown that music helps to break down the stereotype of binaries such as 'domination and resistance,' and that music can serve as a means of intercultural contact and exchange between Europeans and natives," Pasler explained, saying she hopes to discover the extent to which music contributed to the complex and dynamic identity of both the colonizer and colonized.
"Moreover, examining musical practices as opportunities for agency will encourage better understanding of cultural exchanges within today's multi-ethnic, multicultural societies," she said.
The project has four objectives: to "musicalize" history and thus contribute to the current debates on the nature of empire and colonial identity; to "historicize" aural media, examining live and recorded music as windows onto colonial coexistence; to globalize music history by bringing new coherence to global studies through focus on a single empire; and to "creolize" music research, integrating Indigenous research and promoting dialogue with collaborators from the former empire.
For example, when studying aural media from 1928 to 1962, Pasler and her team will examine the radio stations of select cities to focus on: performers and repertoire; the socio-musical context in which it was aired, heard and understood; where and how it was distributed; and to what extent it expressed local, trans-colonial or imperial agendas.
"Colonial radio — culturally diverse and ever-changing — was a microcosm of musical life and politics in French colonial cities," Pasler said. "Juxtapositions of Indigenous and European music on colonial radio, live and recorded, present an important window on colonial coexistence."
Pasler has outlined a structure for the project that will assemble two groups of researchers, the first on urban colonial musical life, the second on radio and recordings. A public website will serve as a repository for data during the entire process. In addition to producing several books and radio programs in each of the countries being studied, there will be two major international, interdisciplinary conferences in Paris.
"The project aims to have a significant impact on its team, forming scholars who will approach writing their own histories both relationally and globally. It is especially hoped that those based in the former empire will return to create what may be the first musicology departments in their universities, setting the groundwork for them to write their own histories, up until now dominated almost entirely by westerners," Pasler said. "In co-producing new knowledge, the project's social commitment will be in harmony with its intellectual ambitions."
The European Research Council's mission is to encourage the highest quality research in Europe through competitive funding and to support investigator-driven frontier research across all fields, on the basis of scientific excellence. The criteria for Advanced Grants are that the proposed research address important challenges, pursues objectives beyond the state of the art and be "high risk/high gain."
"Since 2007, the European Research Council has attracted and financed some of the most audacious research proposals, and independent evaluations show that this approach has paid off," said European Research Council president Jean-Pierre Bourguignon. "With this call, another 222 researchers from all over Europe and beyond will pursue their best ideas and are in an excellent position to trigger breakthroughs and major scientific advances."
Musicologist, pianist, documentary filmmaker, and distinguished professor in the UC San Diego Department of Music, Pasler has published widely on new American and French music, interdisciplinarity, interculturality, race, gender, and radio. In recent years, her work on why music mattered in Third Republic France has expanded to music, new media, and governance in the French colonial and postcolonial culture, 1860s-1960s, with particular emphasis on North Africa, Senegal, and Vietnam.
Pasler's wide-ranging and perceptive approaches to musical biography, history, and especially music and its effects on society and culture challenge readers to rethink assumptions about important contemporary issues, including the complexity and dynamism of national and colonial identities and the economics of power.
In recent years, she has published four books: "Writing through Music: Essays on Music, Culture, and Politics" (Oxford University Press, 2008), "Composing the Citizen: Music as Public Utility in Third Republic France" (University of California Press, 2009), "Saint-Saëns and his World" (Princeton University Press, 2012) and "La République, la musique et le citoyen, 1871-1914," Bibliothèque des histoires (Paris: Editions Gallimard, 2015).
Stay in the Know
Keep up with all the latest from UC San Diego. Subscribe to the newsletter today.