Endowed Chair Established in Spinal Surgery at UC San Diego
Richard (Todd) Allen, MD, PhD, has been named as the inaugural holder of the Behrooz A. Akbarnia, MD and Nasrin A. Owsia, MD Endowed Chair in Spinal Surgery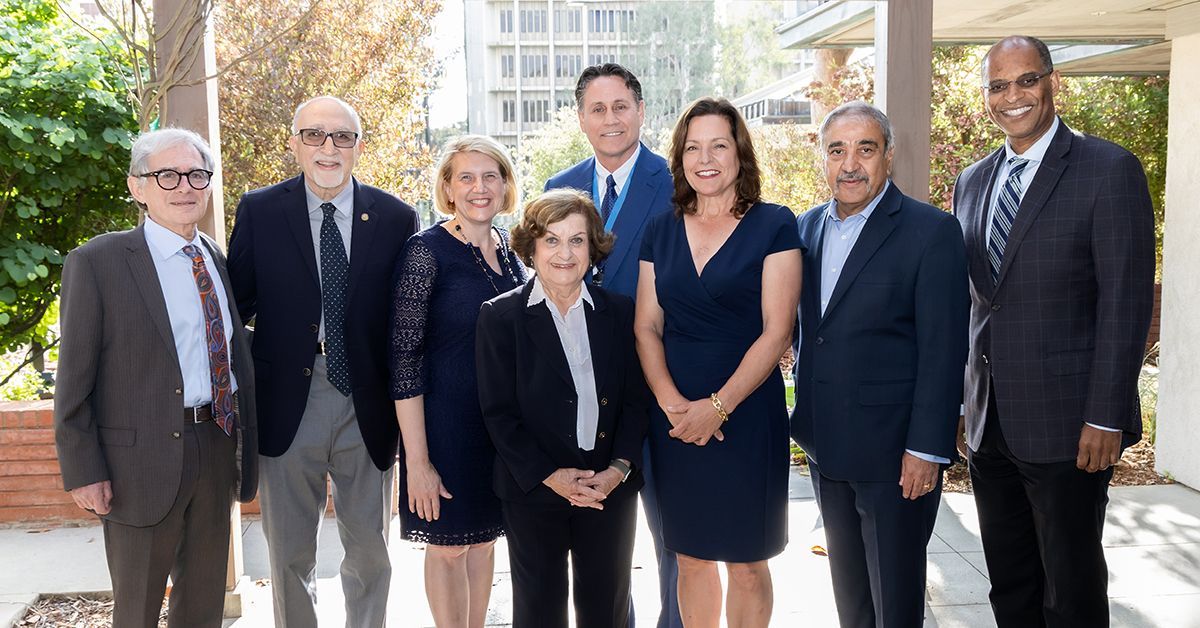 Published Date
By:
Topics:
Share This:
Article Content
The University of California San Diego has announced that Richard (Todd) Allen, MD, PhD, has been appointed as the inaugural chair holder of the Behrooz A. Akbarnia, MD and Nasrin A. Owsia, MD Endowed Chair in Spinal Surgery. The chair was established by Behrooz A. Akbarnia, MD, and Nasrin A. Owsia, MD, with additional support from the San Diego Spine Foundation and Globus-NuVasive.
"UC San Diego Health is home to one of the nation's preeminent departments of orthopedic surgery," said Steven Garfin, MD, interim dean of the UC San Diego School of Medicine and former chair of the Department of Orthopaedic Surgery. "This chair will provide permanent funding to drive continued efforts in research, education, and clinical and surgical care, with the goal of delivering leading-edge treatments for countless patients suffering from spinal conditions."
A San Diego resident, Akbarnia has played a significant role over the last several decades in bringing physicians together to advance spinal surgery and treatments. He helped establish the San Diego Spine Collaborative Research Group, which has partnered with the San Diego Spine Foundation and UC San Diego to drive research and discovery in the field.
Akbarnia considers the establishment of the chair the next step in continuing to position San Diego as a global hub for excellent spine care, and a regional model for collaborative education, research and outreach among orthopedic physicians focused on the spine.
"We have established this endowed chair to fuel cutting-edge therapies and provide ongoing education on the principles of spine care," said Akbarnia. "We also provided this funding with the goal of continuing to bring top community spine surgeons and other spine care providers together for medical education and research, ultimately to improve the quality of care for all patients with spinal disorders."
The inaugural holder of the chair, Allen is an orthopedic surgeon and professor of Orthopaedic Surgery at UC San Diego School of Medicine. His clinical specialties include adult reconstruction and complexities of the upper cervical spine, including tumors and degenerative or post-traumatic conditions. Allen is also a leader in novel and personalized care options, including minimally invasive techniques and augmented reality surgical approaches.
"Dr. Akbarnia has proved to be a visionary leader in building a strong community of spine specialists here in San Diego, and I am so grateful to him, Dr. Owsia, and our generous donors from the spinal care community, who all played a role in establishing this endowed chair," said Allen. "The Akbarnia and Owsia Endowed Chair in Spinal Surgery provides the funding to drive innovation, help advance scientific knowledge and most importantly, continue to improve the long-term outcomes of our patients."
For more information on the Department of Orthopaedic Surgery at UC San Diego, please visit the website.

Topics:
Share This:
Stay in the Know
Keep up with all the latest from UC San Diego. Subscribe to the newsletter today.