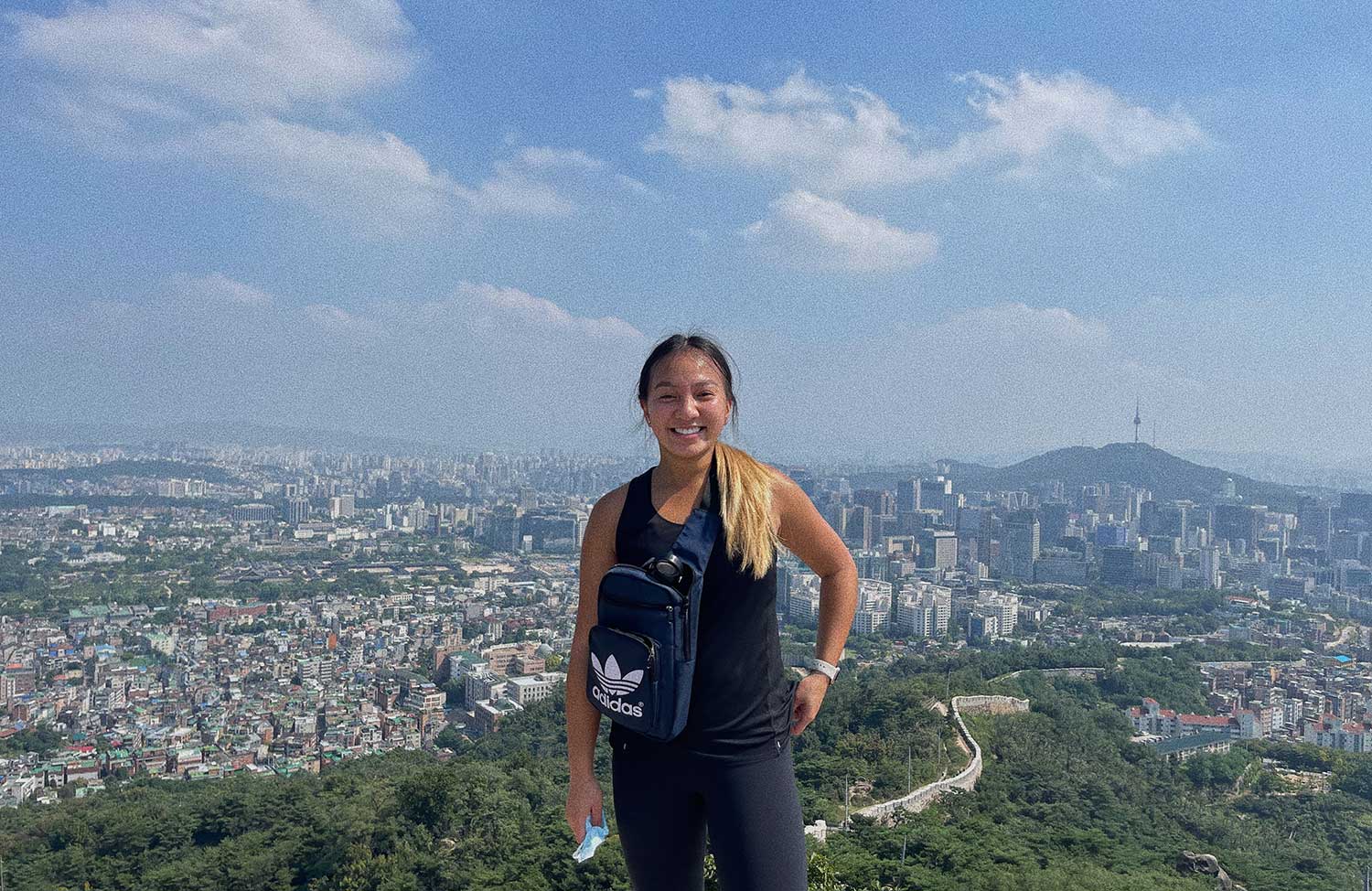 Embracing Global Adventure: A Gilman Scholar's Story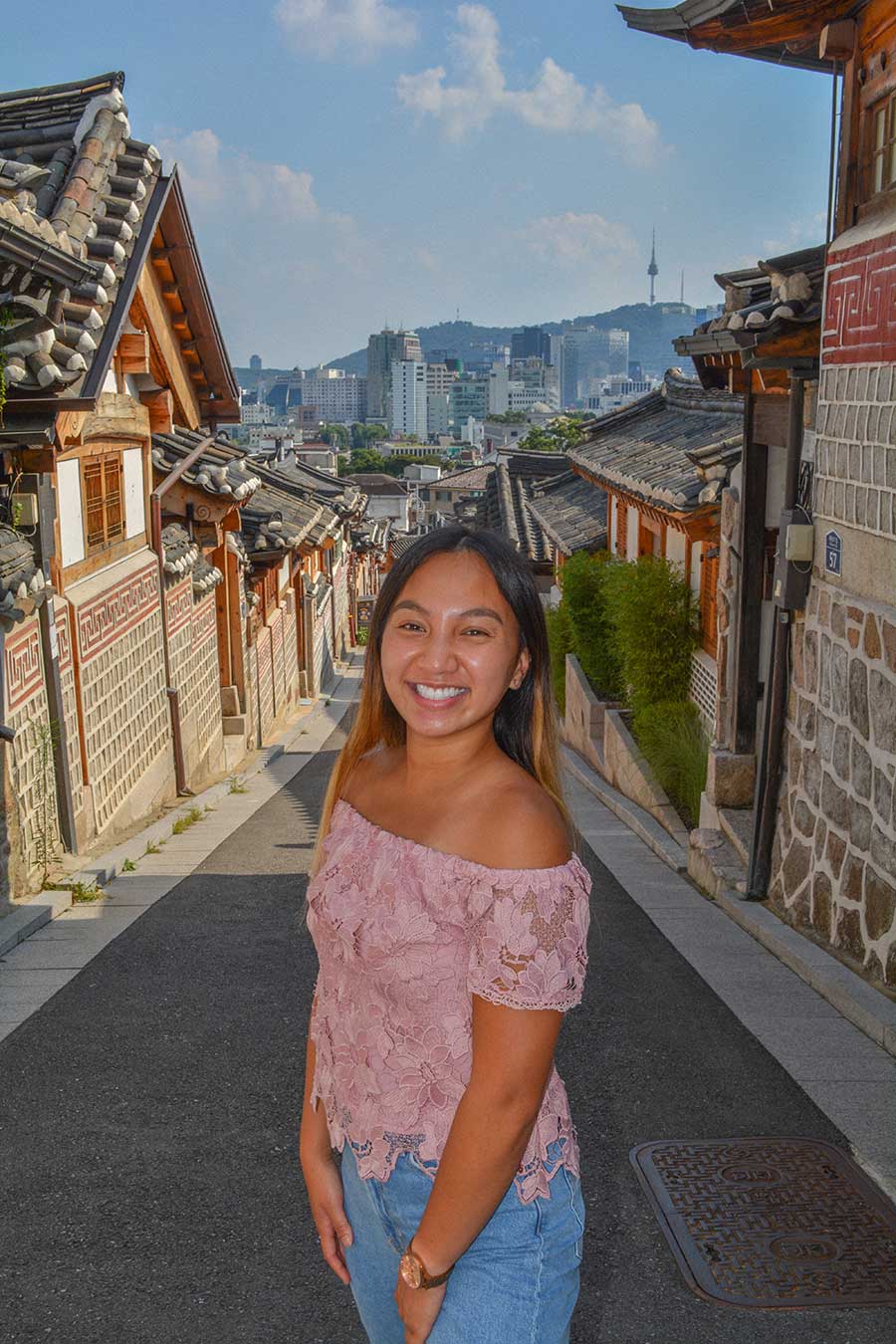 Even as senior Kimberly Giangtran stepped foot on a plane to South Korea, the thought of spending four months abroad still terrified her. Between the ever-changing state of the world due to coronavirus and her inability to speak Korean, departing for the capital city of Seoul was intimidating. Still, Giangtran was determined to fully immerse herself in everything her new home had to offer.
"I wanted to go out of my comfort zone to a place where I had to learn to adapt and figure things out on my own," Giangtran said with a smile. "South Korea is really emerging as a global leader and [cultural] phenomenon, and I wanted to be a part of that. I wanted to experience what was going on there that was so special."
Giangtran is one of several students to receive the Benjamin A. Gilman Scholarship, a highly competitive federal study abroad grant. The U.S. Department of State Bureau of Educational and Cultural Affairs recently named UC San Diego a top 20 Gilman Producing Institution. The Gilman Scholarship "enables students of limited financial means to study or intern abroad." By providing scholarships to Pell Grant recipients, the program aims to give historically underrepresented students the chance to broaden their horizons through study abroad.
In addition, Gilman Scholars may receive up to $5,000 in funding towards study abroad. If interested in pursuing foreign language study, students may also apply for an additional $3,000 grant. With an acceptance rate of approximately 26%, competition is fierce. Over 10,000 students from across the U.S. apply every year but only 2,800 to 3,300 are accepted with the majority being first-generation college students. Fortunately, UC San Diego's Study Abroad Office is well-versed in helping students craft high-quality applications.
"Because the Gilman scholarship is more robust and the application is lengthier than other scholarships, our team of advisors has become Gilman 'certified,'" said Kelly O'Sullivan Sommer, director UC San Diego's Study Abroad program. "They have gone through an extensive process to understand what Gilman is looking for in a scholarship recipient and have been reviewers for Gilman in selecting scholarship recipients. This gives our students an edge [in developing] very successful essays and follow-on projects that Gilman requires."
Every year, the Study Abroad Office holds 15 workshops devoted to the Gilman program. Then, advisors work individually with students like Giangtran to perfect their applications.
Although the application process is rigorous, the reward is great. Aside from reaping the gifts of study abroad—such as resiliency, cultural immersion and self-confidence—the Gilman program offers many unique assets. Upon returning home, Gilman Scholars create educational projects reflecting on their time abroad to share with their peers. They often find that this opportunity to inspire and educate their community is one of the most valuable parts of the program. Coupled with the financial support the program provides, the Gilman scholarship provides what Giangtran emphatically describes as a truly once-in-a-lifetime opportunity.
"I can't think of a time in the future as a working adult when you would get an opportunity like this again. Once you get a 9-5 job and enter the real world, who's going to let you go live abroad for four to five months?" Giangtran paused for a moment, reflecting. "To have most of it covered by financial aid and scholarships is amazing."
Despite the COVID-19 pandemic, studying abroad can still be a safe and rewarding experience. UC San Diego's Study Abroad Office works closely with host schools and educational institutions to ensure that students will be kept as safe and healthy as possible when abroad. UC San Diego also provides some virtual programs for those who may not be comfortable traveling but would still like to experience studying abroad.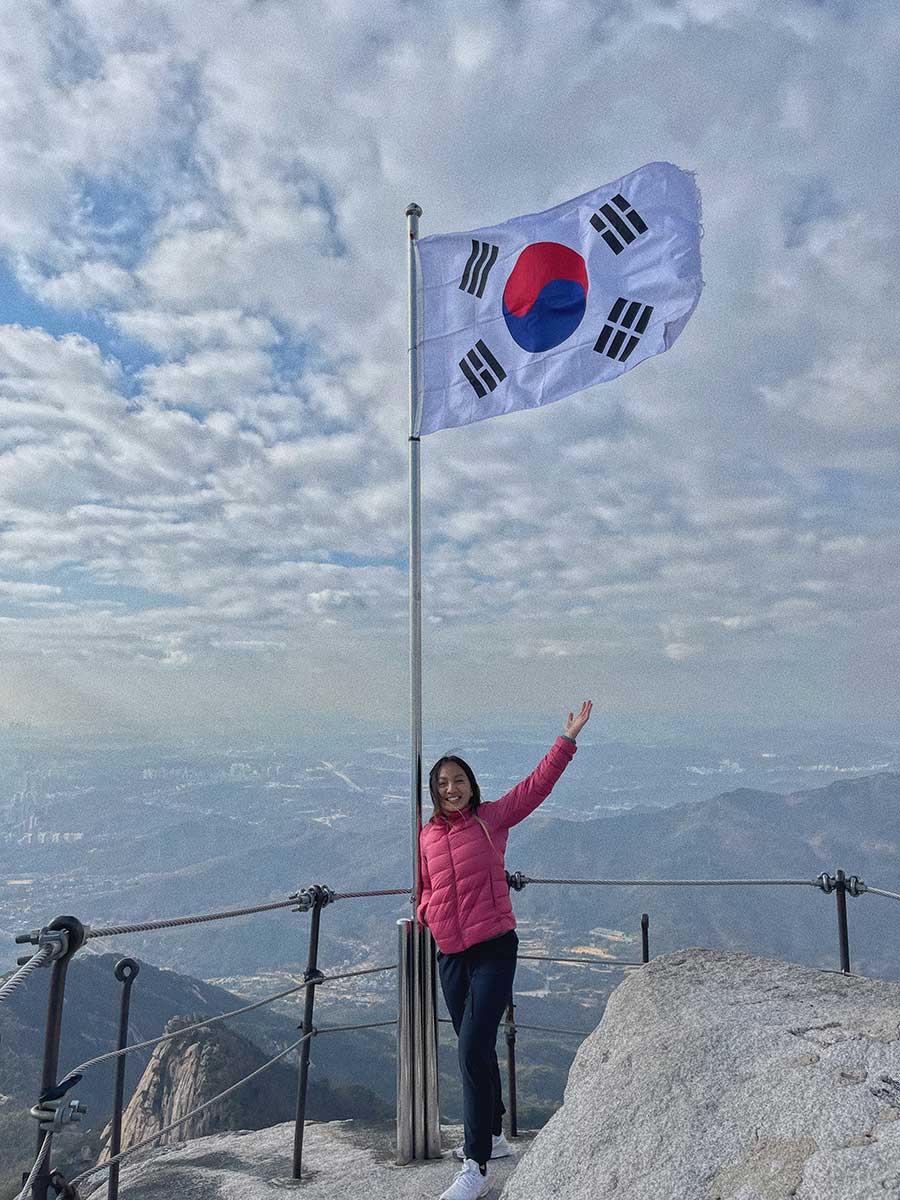 Still, adaptation is key. Giangtran knows that better than anyone. Before embarking on her program in Fall 2021, Giangtran had tried to study abroad before—twice. While the coronavirus interrupted her plans both times, it didn't stop her.
"I knew I wanted to go after speaking to a variety of people who said that studying abroad was one of the best things they did in their life and it was the best college experience, or that they didn't go study abroad and they regret it," Giangtran shared. "No matter who I spoke to, their answer was 'You should go.' After hearing that, I reached out to the Study Abroad Office at UC San Diego. They were so helpful and the staff was so amazing."
Giangtran's resilience and open-mindedness served her well during her time in South Korea. Whether celebrating Chuseok (the Korean equivalent of Thanksgiving), learning to navigate Seoul's public transportation system without knowing Korean, or having lunch with her professors, she continued immersing herself in her new home.
"I did so many cool things in Korea, but [this] was the highlight: to communicate with someone and have fun with them across language and cultural barriers and still feel so deeply welcomed as a foreigner in their country was an amazing and heartwarming experience." Like many study abroad alumni, she could speak endlessly about what she gained from the opportunity: self-confidence, friends, career insights, independence, credit towards graduation. What stood out most, however, was everything she learned about herself.
"Going abroad gives you so much perspective and ways of thinking differently. You learn to appreciate other cultures, the people, and it makes you appreciate what you have. You're going abroad, alone, you're learning to navigate challenges and who you are as a person. I learned about the things I enjoy doing, what I value, what I like to surround myself with, the people I want around me and the person I want to be. It's a precious and magical experience."
Stay in the Know
Keep up with all the latest from UC San Diego. Subscribe to the newsletter today.