Decolonization and the Settler-Indigenous Relationship
UC San Diego Theatre and Dance faculty research uses performance and art to expand Indigenous studies
Published Date
Article Content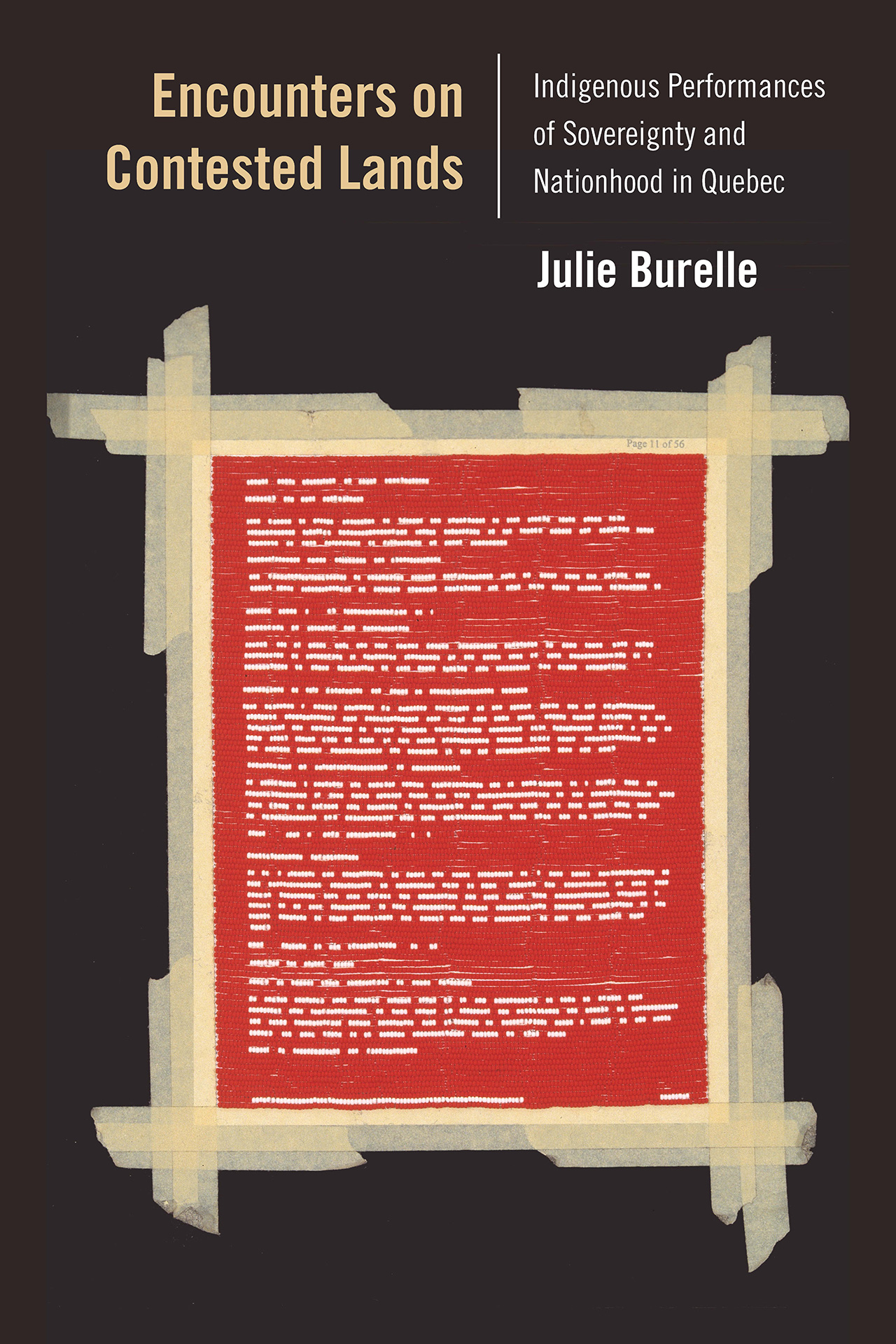 In new work by University of California San Diego assistant professor Julie Burelle, the relationship between two groups of people in Quebec, Canada come into play in an important conversation about settler-indigenous relationships and decolonization, deeply adding to the growing field of Indigenous studies.
Burelle asserts that Indigenous people have been systematically and culturally colonized over time through legal and political means. And while history has been re-written, it is through representation and collaboration with contemporary Indigenous Nations that the process of decolonization can begin, leading to a more equitable future.
Published in the book "Encounters on Contested Lands: Indigenous Performances of Sovereignty and Nationhood in Quebec," Burelle brings two contrasting points of view into focus: one, Indigenous people among the 11 Indigenous Nations in Quebec. The other, white descendants of early settlers from France: people who primarily speak French, have at times seen themselves as a distinct nation from Canada and now think of themselves as "rightfully belonging" to Quebec.
"My research and this book are fueled by a desire to illuminate the ethical fissures in Quebec's national project, to reveal how and why the French Quebecois cannot currently accommodate, let alone comprehend, the concept of Indigenous sovereignty," Burelle said. "I examine the work of Indigenous artists and activists whose work beckon us to think about a different future, and a different set of relationships between settlers and Indigenous communities."
Part history lesson, part commentary on the social and political status of Indigenous people across Quebec as well as North and South America, Burelle's research uses the under-utilized medium of theater, film and dance studies to explore the relationship between multiple cultures, explaining how identity is key to both understanding the past and envisioning the future.
"Performance, whether on film, on stage, or in the theater of everyday life, can serve as a diagnostic tool to better understand the internal workings of a specific community or nation," Burelle said. "The stories we tell ourselves, celebrate and pass down to the next generation reveal the forces that shape us and the structures of power that organize us. What's more, the stage or the screen allow for exploring at a pace, and sometimes with a level of freedom, that isn't always afforded in the public sphere."
What's unique about Burelle's approach is that she analyzes a wide variety of performances — from theater and film to street protests and visual art — in order to challenge "received definitions of sovereignty," and thus proposing alternative ways to imagine settler culture, assimilation and decolonization.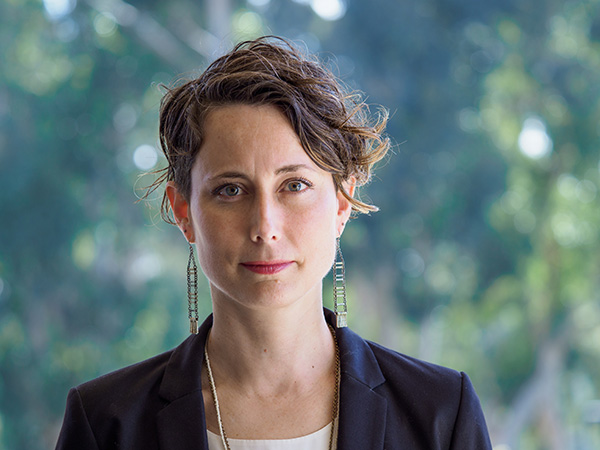 In exploring these performances, Burelle said she is able to expose stories that are both prioritized and silenced, while showing those who are represented, those who are erased and the "anxieties that emerge when counter-narratives disrupt the status quo." Her discussion recognizes that the suppression of specific stories often normalize the erosion of Indigenous rights and territories.
"By showing the structures that erase Indigenous sovereignty, or even Indigenous culture alone, we start understanding what shapes the society in which we live," she said. "Why is it there are so few representations of Indigenous culture on our stages? Why is it that when we see people fight for their land, we see them as criminal? What would it mean if we actually decolonize?"
Recognizing a deep resistance to Indigenous performances, Burelle said she has been in awe of the artists and companies she encountered while conducting the research, particularly the Montreal-based theater company Ondinnok. A case study in the book, Ondinnok has a "deeply inspiring clarity, strength and sense of purpose," she said, developing and producing Indigenous new plays for more than 30 years.
"While documenting their process, it became clear to me that while some big institutional theaters are still stumbling, Ondinnok has quietly and efficiently developed that which others have struggled to do well so far: to truly make intercultural theater, and to use theater to be deeply attentive to diversity and social justice."
Moving from Quebec, Burelle speaks to the larger experience of decolonization by first using a well-cited case between University of California researchers and the Kumayaay Cultural Repatriation Committee as example. One step toward decolonization, Burelle said, is for Indigenous people to reclaim their history.
"Who has the power to write history? Who has the right to archives, and what gets to be held for academic research? The heart of this work is really an attempt to ask those questions," Burelle said. "We can continue to do research as academics while being in conversation with Indigenous communities, who can not only be partners, but who can lead the way."
Julie Burelle is an assistant professor in the UC San Diego Department of Theatre and Dance, and is the current faculty-member lead of the department's Ph.D. program. She is the recipient of the 2017 Diversity, Equity and Inclusion Distinguished Teaching Award at UC San Diego, and received a 2018 Hellman Fellowship to pursue her research on Indigenous theater and dance.
Burelle received her bachelor's degree in theater from the University of Toronto and her Ph.D. in the joint program of theater and drama at UC San Diego and UC Irvine. She is originally from Quebec, Canada.
Stay in the Know
Keep up with all the latest from UC San Diego. Subscribe to the newsletter today.