Cross-disciplinary Dance Performance and Installation Explores Oceanic Timescapes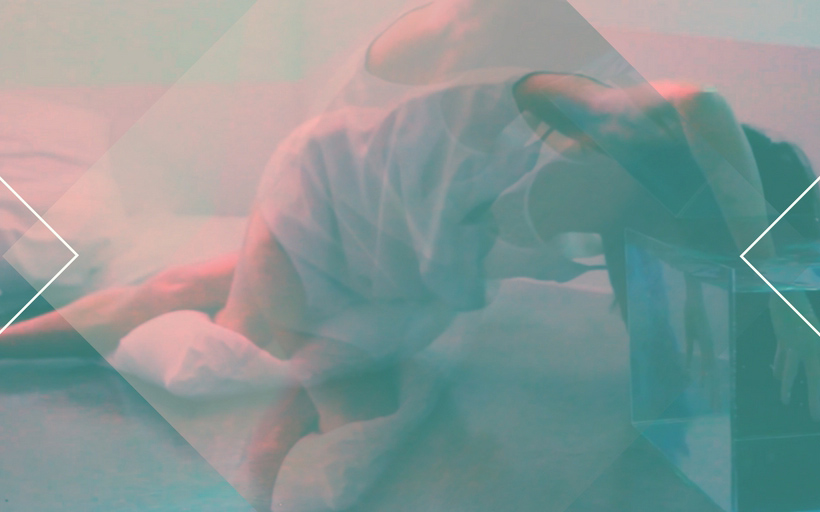 Published Date
Article Content
On Thursday, January 25, 2018, a trio of UC San Diego graduate students in choreography, visual arts and music composition will present Cetacea, a new multimedia work premiering as part of the Qualcomm Institute's Initiative for Digital Exploration of Arts and Sciences (IDEAS) performing-arts series during the 2017-2018 season. The performance is scheduled for 5-7pm in the Calit2 Theater at Atkinson Hall on the UC San Diego campus
Cetacea (pronounced seh-tay-shuh) is a sonic and video installation dance performance that contemplates oceanic timescapes. This new work elaborates on choreographer and dancer Aurora Lagattuta's prior solo, Inside the Whale. Cetacea further develops movement as well as sound and video research on the temporal experience of cetaceans (primarily whales, dolphins and porpoises).
This multimedia performance communicates with and through virtual as well as material presences in a performance ecology that integrates fragments of reality, virtuality and imagination. Cetacea aims to transport the audience into reflexive states around how audience members experience time and underwater landscapes.
The performance is a collaboration among choreographer Lagattuta, visual artist and projectionist Maya VanderSchuit, and composer Kevin Zhang.
Lagattuta is a second-year MFA candidate in Contemporary Dance Making and Performance at UC San Diego, where she received the prestigious San Diego Fellowship. Lagattuta toured her previous work, Inside the Whale, across Europe. Her collaborators on Cetacea are also UC San Diego graduate students: Maya VanderSchuit is an MFA Visual Arts candidate in editing and video design at UC San Diego in the Visual Arts department; and Kevin Zhang received his undergraduate degree in music at the New England Conservatory of Music, an MFA in Music from UC Irvine, and he is currently pursuing his Ph.D. in Music at UC San Diego with an emphasis on composition.
"Access to the Qualcomm Institute's advanced audio-visual facilities provides an ideal environment to stage this new work," explained Lagatutta. She is no stranger to the Qualcomm Institute IDEAS series: Lagattuta performed in Yolande Snaith's Measuring the Dream during the IDEAS 2016-2017 season.
IDEAS performances are open to the public, and admission is free.
Stay in the Know
Keep up with all the latest from UC San Diego. Subscribe to the newsletter today.