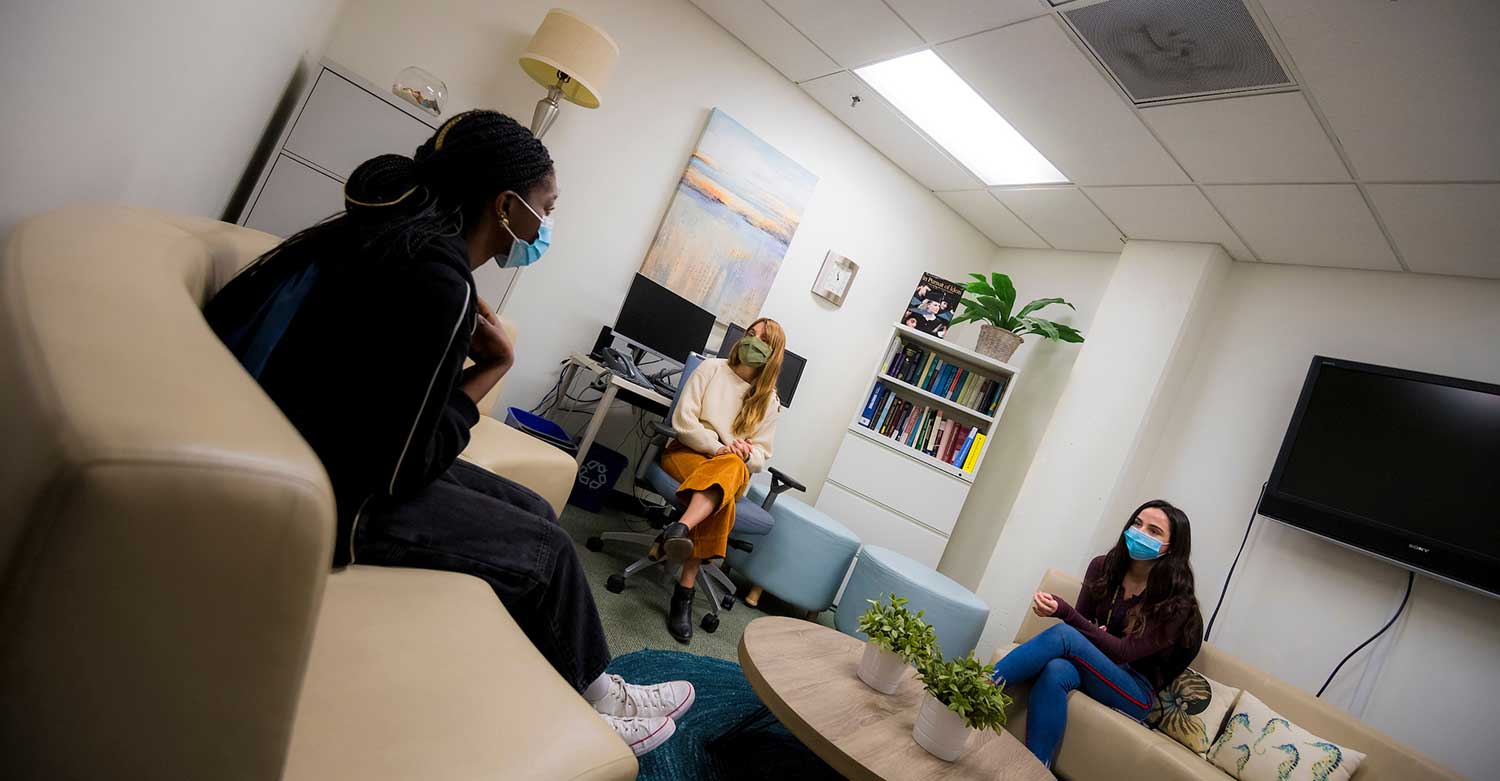 Counseling on Common Ground
Growing Counseling and Psychological Services team offers identity-based mental health care
It can take a lot of courage to meet with a mental health provider for the first time. Students may worry whether their counselor will be empathetic, understand their identity, or if their issue is even significant enough to justify an appointment. To help address these concerns, Counseling and Psychological Services (CAPS) has hired six new counselors over the past year, each one specializing in identity-based counseling. With the new hires, the CAPS team is now 40-strong and striving to serve all UC San Diego students.
Sharing a lived experience
Haile Wright joined CAPS in June 2021, drawn to UC San Diego for the chance to support college student mental health—the population she is most passionate about. She explained that her personal lived experience offers an important inroad to connecting with students. "I identify as Black, heterosexual and cisgender female; students might feel more comfortable meeting with me if they perceive we have shared identities," explained Wright. "No matter how a student identifies, it's important that their counselor is aware of their cultural background and how it shows up for them."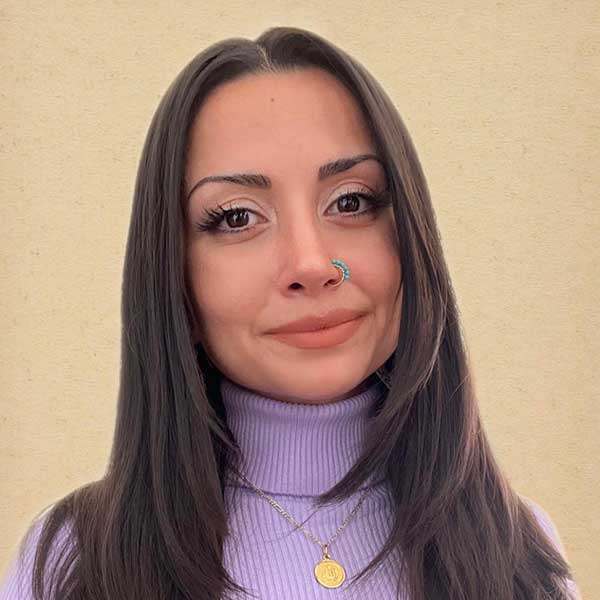 As a Muslim Persian and Kurdish woman, Nava Sedaghat has also found that her personal and professional identity strengthens her communication with students. "Our cultures, values, beliefs and identities shape our needs and impact the way we perceive and experience mental health," said Sedaghat, who is part of UC San Diego's Post-Doctoral Residency Program and is also an undergraduate clinical psychology alumna. "Sensitivity to culture and diversity provides insight and awareness to the unique challenges and needs of clients, allowing us to serve them more effectively."
Toppling the timeworn stigma of seeking help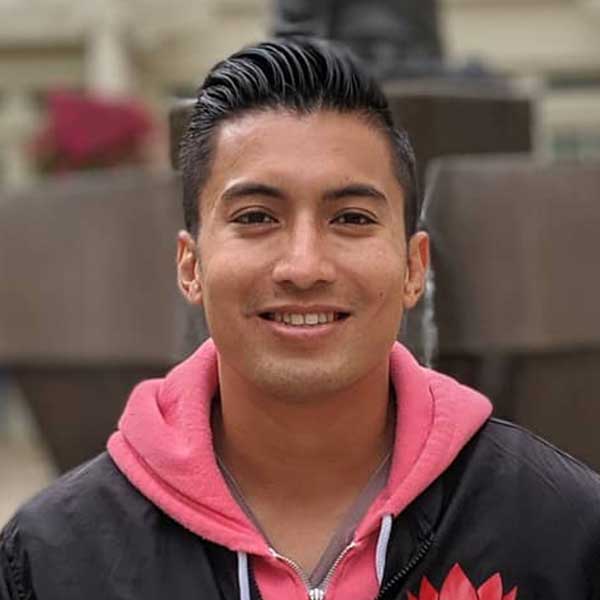 While knowledge of UC San Diego's diverse student identities is key for CAPS counselors, understanding what prevents them from seeking help is equally important. Louie Limas—who joined the CAPS team in October 2020—acknowledges that a stigma still exists around mental health, yet it is getting better.
"I have worked with students who are second or third-generation raised by immigrant families who feel guilty about being sad or upset because their parents or grandparents had to work hard to get through difficult times," said Limas, who identifies as Filipino and Mexican, and often works with students who identify as Latinx, Asian and Asian American. "Some wanted to come in but first tried to figure it out on their own because they didn't want their family to worry or to burden their friends. They are concerned about honoring their parents while taking care of themselves."
Wright has also seen a shift among young students who are part of Generation Z, marked by a break from the stigmas of previous generations. "Students themselves are still seeking care, despite the fear that others will view them negatively for seeking out mental health care or the support of medication to enhance their well-being," she said.
A time to reflect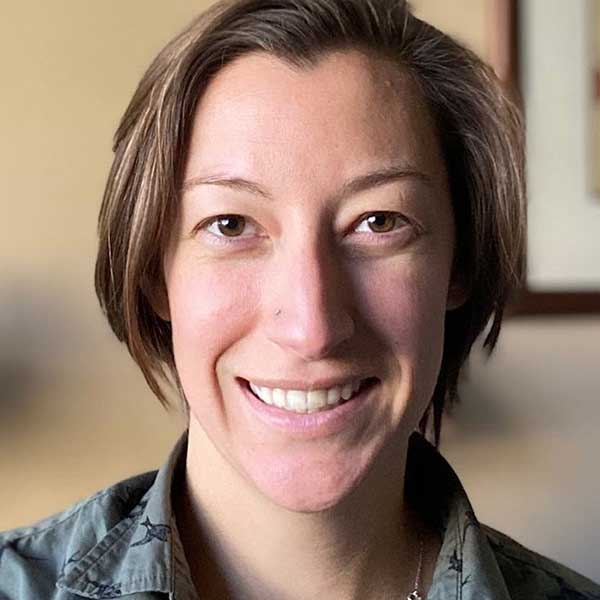 In addition to improved perceptions about the benefits of mental health care, students began reaching out to CAPS in the midst of the global pandemic. CAPS counselor Taylor McCavanagh explained that it was a time of suffering for many—everyone was struggling together, but apart from each other. Yet, it could also be a time of growth.
McCavanagh was hired in November 2021 and often works with students who are non-binary, transgender or part of the LGBTQ community. When the pandemic prompted long periods of isolation, it became a prime opportunity for many to reflect on their life, including their identity. "People had time to think about who they are, and if someone was struggling to come out, they may have realized life is too short and I want to live my full life," said McCavanagh. For others, the experience was a step backward. "Some might not have had a secure group of people who supported their identity and they had to go back into the closet when they returned home."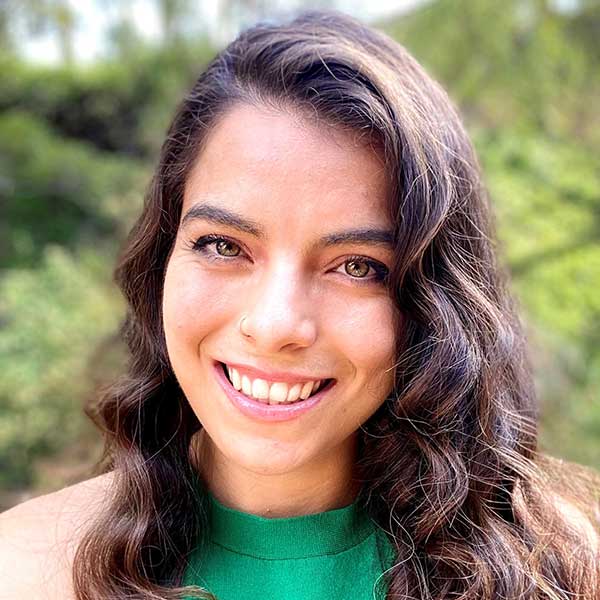 Though circumstances have improved since March 2020, the invisible impact of the trauma remains for many. "It's important to be mindful of what fueled our mental health before the pandemic and through therapy you can find new ways to participate in COVID-friendly self-care," shared Kimberly Knight-Ortiz, who began working with CAPS in June 2021. A UC San Diego alumna who supports Latinx, first-generation and low-income students, Knight-Ortiz relays to students the importance of diversifying how they work out their mental health muscle—from creating art to eating healthy food and spending time with friends.
Meet your match
Students don't have to go far to find a CAPS counselor. There are therapists embedded into each of the seven colleges, as well as numerous liaisons within the university's schools and campus community centers. Students can even establish a connection with a counselor before any issue arises. "I would suggest coming in every academic year to find a therapist even if you're not struggling, because at some point you will, and that's normal," said McCavanagh. "Find a therapist you fit with identity-wise. Students can review therapist bios ahead of time to see if they are a good fit."
Knight-Ortiz also reminds students that caring for their mental health is a perpetual need.
"Everything we do is tied to our mental health," she said. "Similar to working out a muscle for physical health, it is important to participate in self-care to 'work out' our mental health muscle." Students can find a plethora of programs hosted by CAPS throughout the year, as well as special events held throughout the month of May during Mental Health Awareness Month.
Stay in the Know
Keep up with all the latest from UC San Diego. Subscribe to the newsletter today.