By:
Inga Kiderra

Christine Clark
Coping with Coronavirus Stress
Tips and resources for campus community members to protect their mental health during the pandemic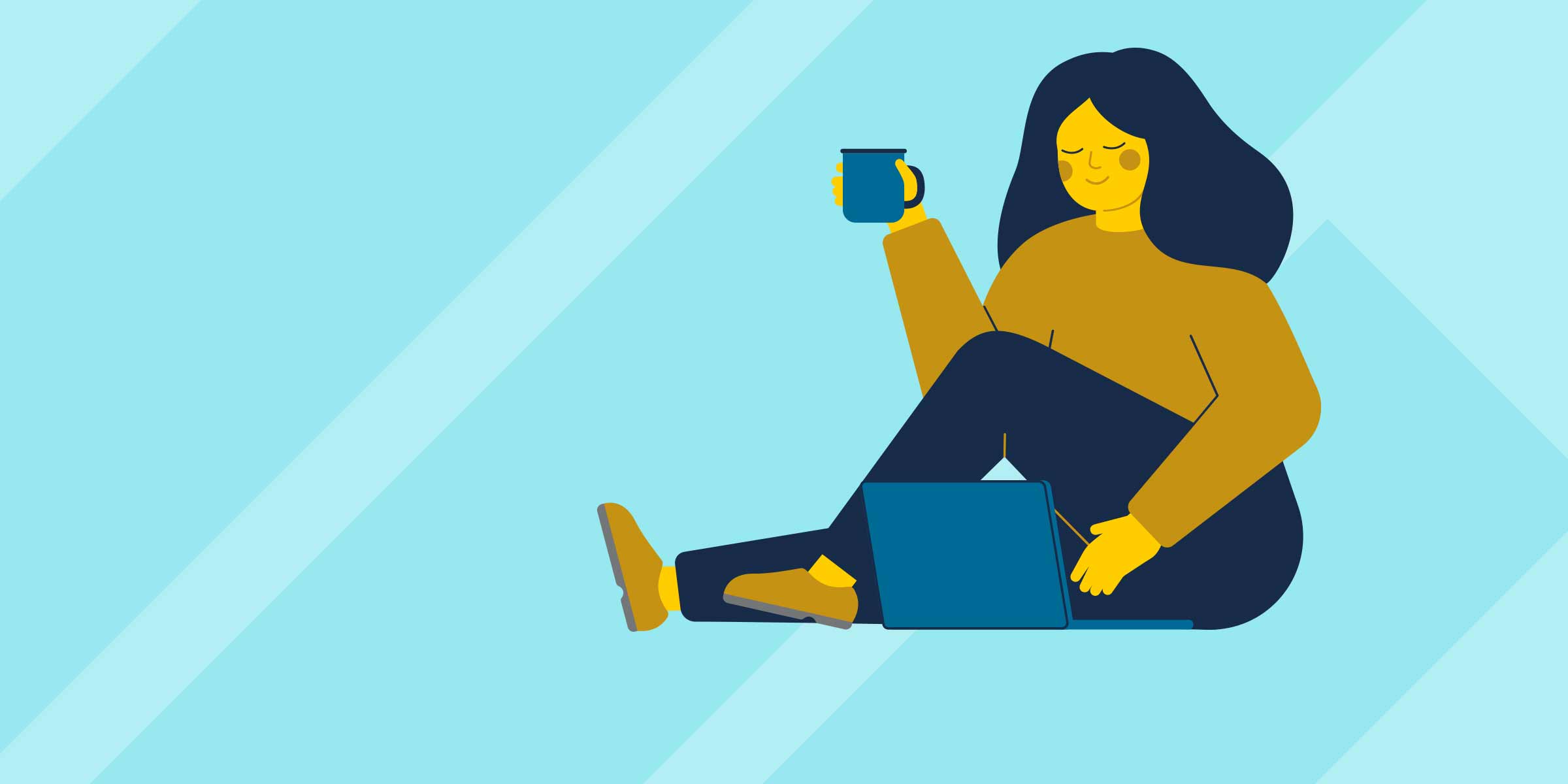 The COVID-19 pandemic is stressful. Emotions are running high. We are all coming to terms with many aspects of the situation: risks to physical health posed by the virus, disruptions to daily routines, struggles to find solutions to evolving challenges, and worries about the economic fallout of social-distancing and shelter-in-place orders, just to name a few.
Yet, amidst all this uncertainty about the coronavirus, it is more important now than ever to protect our mental health. UC San Diego is pulling together as a community to respond—and there are many new and existing resources available to help with the mental and emotional toll that the pandemic is taking.
As the Centers for Disease Control and Prevention (CDC) notes on its COVID-19 website, in the section focused on stress and anxiety management, mental health is an important component of the pandemic response: "Coping with stress will make you, the people you care about and your community stronger."
First steps: Seeing 'stay at home' as an act of love, solidarity
Rebecca K. Fielding-Miller, assistant professor in the Division of Infectious Diseases and Global Public Health at the UC San Diego School of Medicine, urges the public to consider social-distancing and stay-at-home measures as an act of love, of solidarity and science.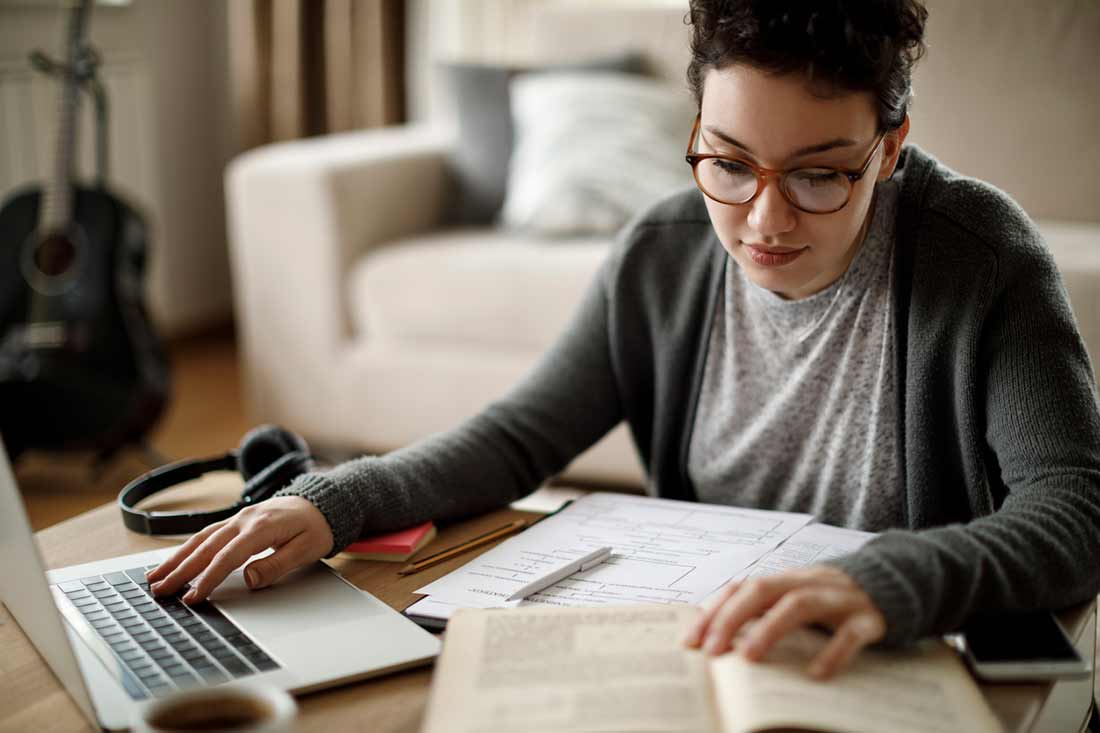 Fielding-Miller, who describes herself as a "public health social scientist," wrote in a recent San Diego Union-Tribune opinion piece: "Keeping our kids home, limiting trips outside the house to the absolutely necessary, canceling even small gatherings with friends—these choices suck. And, to put it non-scientifically, they are also acts of deep love. When you choose the inconvenient and the frustrating now, you are acting to save a life later."
With that perspective, it is important, says Karen Dobkins, a mindfulness advisor and a professor of psychology at UC San Diego, to then take a moment and assess: "What is in my control? What isn't in my control? And what do I need to do to get clear on which is which?"
This is the best starting point for coping, the equivalent of reciting the renowned "Serenity Prayer," Dobkins said.
And, yes, taking steps to take care of yourself is in your control.
Practice self-care: healthy eating, restful sleep and exercise
While gyms may be closed, at-home workouts are a great way to keep moving. UC San Diego Recreation recently launched "The Playground"—a space where students and the UC San Diego community can get active, creative and meditative—staying fit through online classes, informative articles and virtual recreation programming.
Recreation also will broadcast live classes, such as Zoomba and yoga via sessions hosted by Zoom or Facebook/Instagram Live. A schedule will be updated weekly on the Recreation website, showing the date, time and platform where these can be accessed.
Campus community members can also sign up for fitness to their inbox with the new "Get up Tritons!" feature. "Get Up Tritons!" is a reminder to get up and move. Daily emails are sent at 10 a.m., noon and 2 p.m. and provide instructional exercise videos that can be followed from the comfort of home.

Recreation has also listed helpful tips for campus community members to eat mindfully as we transition into new, at-home routines.
For those looking to improve their sleep, these sleep hygiene tips were created by the team at Counseling and Psychological Services, or CAPS.
Meditation and breathing exercises are options, too
UC San Diego's Health Sciences has created videos to manage anxiety and stress to help patients and the community. The videos include "5 Tips to Protect Your Mental Health During Coronavirus Outbreak," which lists simple how-to's for people to practice on a daily basis to maintain a sense of balance, such as checking in on friends and family and taking breaks from news as well as social media.
A "Managing Anxiety: Breathing Exercises" video features Laura Sudano, a marriage and family therapist with UC San Diego Health, who guides viewers through a short breathing exercise that has been scientifically proven to reduce stress.
Also, UC San Diego's Center for Mindfulness and the T. Denny Sanford Institute for Empathy and Compassion have joined forces with the Compassion Institute to provide daily streams and recordings of mindfulness and compassion sessions, offering resources and online support.
Children are affected, too—keeping kids learning and emotionally healthy
"We're in this together," emphasizes Alison Wishard Guerra, an associate professor of education studies in the Division of Social Sciences, who focuses on applied developmental psychology. That's the foundational place to start, she said.
If you're caring for children at home during school closures, it's important to establish some routines and structure, Wishard Guerra said. "Kids get more anxious and insecure if there's no routine at all," she said. But, and this is important, don't overschedule, be flexible. Work with the child, insofar as it's possible and practical, to find what works. Try to find a rhythm.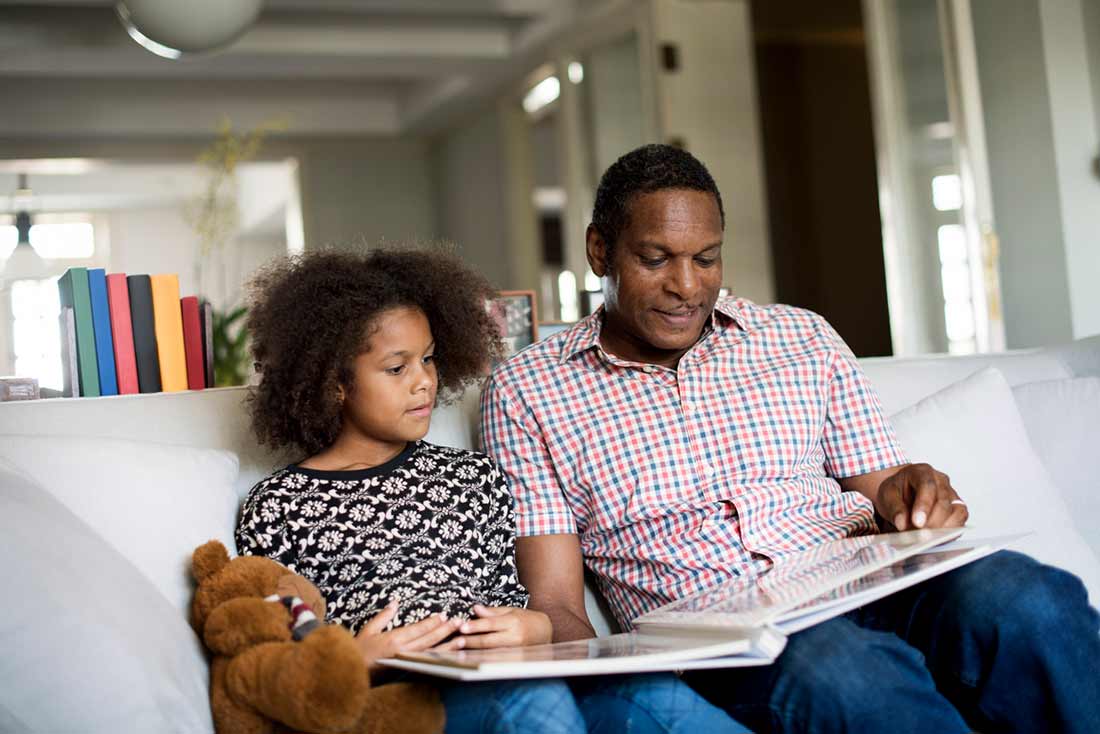 Wishard Guerra's research looks specifically at the vital role that social interactions play in learning.
"This is a time to build connectedness, to shore up strengths in our primary relationships," Wishard Guerra said, "and those things, it turns out, are what build academic skills anyway."
Parents, grandparents and other caretakers from all walks of life know a lot about the world, Wishard Guerra: "Start with what you know—with your own life experience and knowledge." Tell stories, look through photos together. This builds trust and a feeling of safety while building language and cognitive skills, to boot.
This is also a time to nurture kids' interests and their passions. Encourage kids to follow interests they already have. Ask them what they're passionate about and encourage them to pursue those passions. And let them develop their own questions.
"We don't give kids nearly enough credit," she said. "They're capable of learning much more on their own than we think. As human beings, we're designed to want to learn, because learning is meaningful and important for our lives."
Remember, Wishard Guerra said, you're not trying to be a teacher or replace teachers. You also don't need to fill six hours with academic learning. Aim for about an hour for students in early elementary grades and up to three for high school students.
It's also okay for kids to get bored and disappointed, said Wishard Guerra, who is also a parent herself. "Good things actually come out of both." Resiliency out of disappointment, for example, and creativity from boredom.
Finally, as difficult as this moment is, for both caretakers and school systems, Wishard Guerra hopes there's a silver lining. Perhaps, she said, we'll stop and as a society ask a deeper question: What do kids really need? How can we best support their learning, not just at a time of crisis but going forward, too?
Food for further thought
Dobkins of the Department of Psychology suggests taking deep stock, if possible.
If you're healthy, if you can count yourself among the lucky folk who can practice social distancing while still drawing a paycheck, you might consider resetting your outlook: "This time could be an incredible gift," Dobkins said, "a real opportunity for growth and reevaluation."
Dobkins—who has been developing a course for a couple of quarters called "Learning Sustainable Well-Being: Principles of Clarity" that she hopes can be added to the general-education curriculum someday – meditates daily herself and leads group meditations. Yet, she said, there's more people can do, if they have the luxury do so.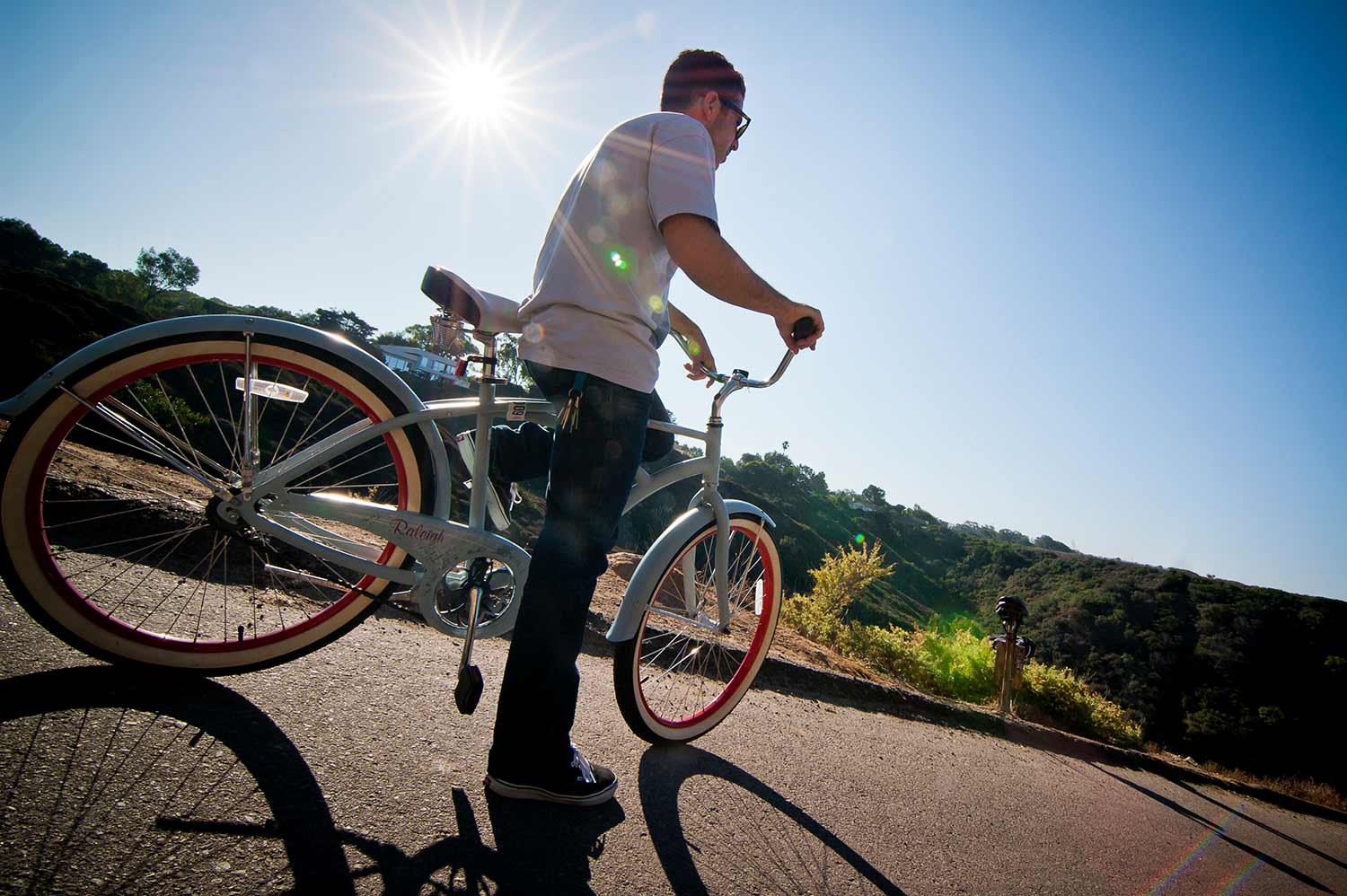 She suggests thinking about what matters to you: "What really matters? What is truly important?"
Workers, especially white-collar workers, are "so fixated on productivity, competition, their careers," she said. "We get conditioned to believe that our self-worth is tied to our accomplishments."
But perhaps these external plaudits aren't that important. "If you have the luxury to able to slow down during this crisis, do a deep dive into your values," Dobkins urges.
Take time to think about some upsides, too, she said: There are almost certainly good environmental consequences, for example, from having people stay home and shelter in place.
Dobkins also notes that spending time apart doesn't have to be lonely.
We may not be able to congregate, she says, but we can find other creative ways to connect. "Give yourself space," she said, "to have vulnerable, more honest conversations with people." You might be surprised what you learn about them, and about yourself.
For tips about having better conversations, you can also check out this still-relevant advice from Gail Heyman of Psychology.
And don't forget: In addition to talking with friends and family, there are professionals you can talk with, who can also help you cope.
Campus counseling resources
Counseling and Psychological Services (CAPS) is here for students as our university community navigates the continually evolving COVID-19 situation. The CAPS Central Office at Galbraith 190 remains open for urgent care visits, while mental health counselors are offering support via tele-visits or zoom sessions. Students familiar with CAPS and those interested in reaching out for the first time can call 858-534-3755. Students can also message their counselors and schedule appointments via the mychart app. For current students now outside San Diego, CAPS can help you find a provider closer to you for easier access.
The Faculty and Staff Assistance Program (FSAP) also remains fully committed to delivering quality counseling and consultation services. FSAP is open for business with counselors working remotely. All sessions are being conducted via Zoom or phone. Current and returning clients can contact their counselor directly by phone or email and new clients can go to make an appointment online to schedule their session. While the typical wait period is 10 to 14 working days for appointments, FSAP is holding spots open for those who might feel in crisis due to the public health emergency. Please contact fsap@ucsd.edu with any additional questions or concerns.
Stay in the Know
Keep up with all the latest from UC San Diego. Subscribe to the newsletter today.