Conrad Prebys Foundation Awards $500,000 Grant to Support Department of Music's Community Outreach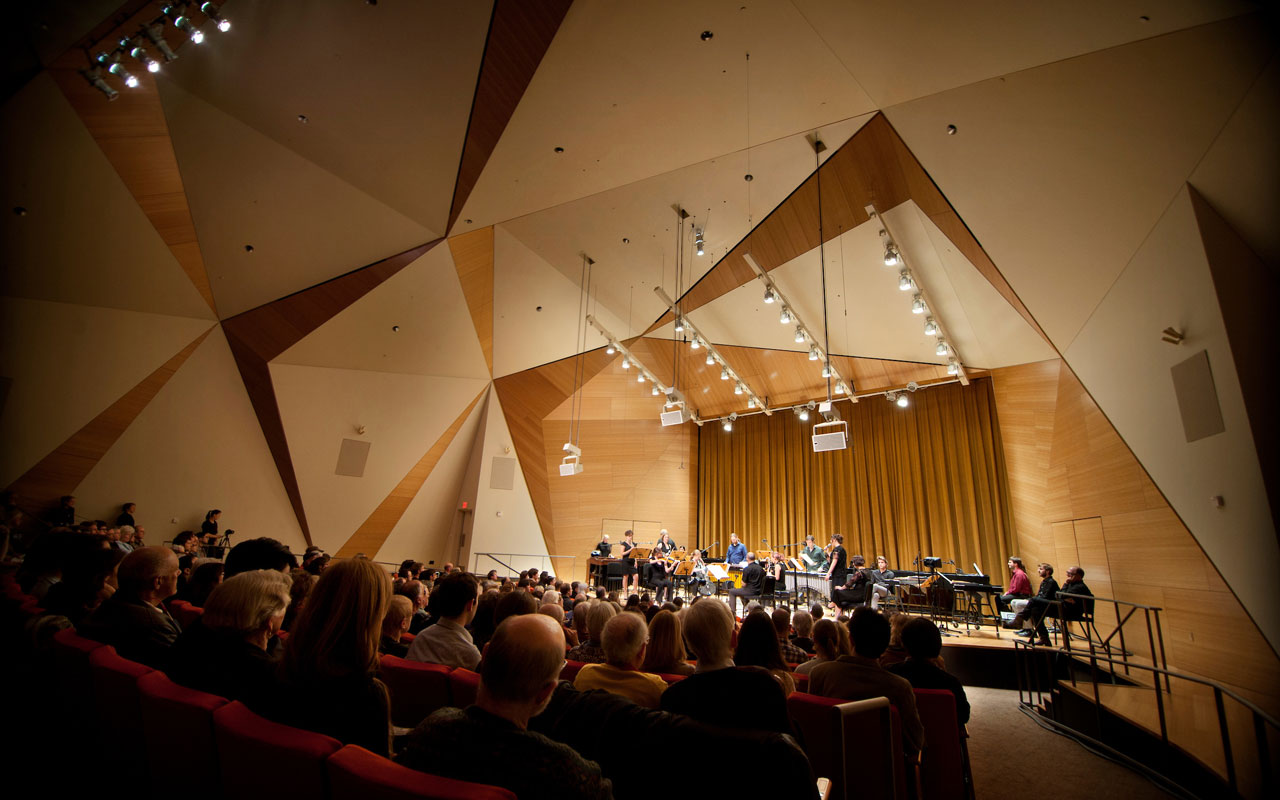 Published Date
Article Content
The University of California San Diego Department of Music will expand its post-pandemic reach with support from a $500,000 grant from The Conrad Prebys Foundation. The grant, which contributes to the Campaign for UC San Diego, helps launch the department's outreach to both regional audiences, and the international music community.
"UC San Diego is a destination for world-class music, art and culture," said Chancellor Pradeep K. Khosla. "With the support of The Prebys Foundation, we are expanding access to the wealth of cultural opportunities available on campus to our greater community. As a leading public university and center for creative expression, we are dedicated to supporting and promoting social and cultural enrichment regionally and globally."
Renowned as one of the world's best and most adventurous educational programs, the Department of Music centers interdisciplinary creative learning with emphases in composition, performance, computer music and music scholarship. The department's award-winning faculty members, alumni and students are an active component of the region's creative and artistic community, reaching thousands of UC San Diego students and San Diego audience members each year.
In the last full season before the pandemic, the Department of Music presented 200 concerts for more than 47,800 attendees, and provided facilities for 350 non-affiliated, local musicians.
"In addition to its academic mission, the Department of Music has always been a dynamic presenting body, hosting hundreds of performances a year in venues that include our flagship Conrad Prebys Concert Hall," said Anthony Burr, department chair and professor. "As we rebuild a full slate of concert activity for next season, this grant will allow us to embrace new technologies to reconnect with our audiences, and to develop new ones."
Specifically, the grant will enable the department to expand its reach and accessibility by producing concert-quality, live streaming and recorded videos. As the global entertainment industry grapples with how to keep performers, crew and audiences safe in the face of COVID-19, video streaming will make the department concerts available to an international audience who are not able to participate fully.
The intent is to document all future concerts organized by the department through recorded video. As public health guidance allows, select events will be streamed live and made available for on-demand viewing. Currently, a department committee is ordering video equipment and will begin installation, with the Conrad Prebys Concert Hall the first of four venues to receive the new equipment. Training, protocols and new streaming procedures are also in development.
"Another key part of our post-pandemic revamp is to build deeper and more sustainable connections with the broader San Diego community, and this grant will help us by funding the start-up of an ambitious outreach plan," Burr said. Details of the outreach program are being finalized, with the goal of expanding access to music for school-aged children and their families.
Erin Decker, director of grantmaking for The Conrad Prebys Foundation, said their staff and board are honored to serve as stewards for the foundation, explaining that their role comes with the responsibility to empower the nonprofits creating meaningful change across San Diego.
"The grantees have exhibited an extraordinary level of resilience, innovation and compassion during this very challenging time, and it is these organizations that will heal our community in the months and years to come," Decker said. "The foundation is proud to be a part of their story."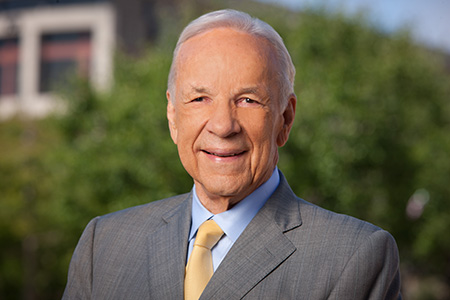 The Conrad Prebys Foundation was established by real estate entrepreneur Conrad Prebys to perpetuate his commitment to philanthropic endeavors, and has a mission to improve quality of life through the distribution of grants that support medical research, healthcare, higher education, visual and performing arts, youth development, animal conservation and other charitable purposes consistent with Prebys's history of philanthropy during his lifetime, they said.
Conrad Prebys had been associated with UC San Diego since the late philanthropist gave his first gift to the university in 2007, making a significant impact on the Department of Music by establishing the world-class Conrad Prebys Music Center and the Conrad Prebys Music Endowment with gifts totaling $9 million. The Conrad Prebys Concert Hall, one of the world's best concert halls situated within the Conrad Prebys Music Center, was named in his honor.
In 2015, a $1 million endowed faculty chair was established by a $500,000 gift from Conrad Prebys, and matched through the University of California's Presidential Match for Endowed Chairs. Rand Steiger, former department chair and current associate dean of academic affairs of the Division of Arts and Humanities, was named the inaugural holder of the Conrad Prebys Presidential Chair in Music.
"Our new production model centered on video streaming and documentation will expand our reach and strengthen our reputation as a center for musical excellence. This will develop a library of recordings that, when integrated with our current audio archive, will become an important resource to the international community," Steiger said. "We are tremendously grateful for this gift from The Conrad Prebys Foundation, and are especially grateful for their continuation of Conrad Prebys' support of our work."
The 2021 award to UC San Diego is one of 10 given by the foundation to higher education institutions in its inaugural grant cycle. Of 121 total projects, the foundation awarded 41 to visual and performing arts organizations, including La Jolla Music Society, The New Children's Museum, San Diego Youth Symphony and Conservatory, San Diego Opera and Opera4kids.
Burr and Steiger said they hope to develop new partnerships with additional San Diego cultural organizations, making their events more accessible to students and, potentially, teaching around their programs.
"A lifelong enthusiast of visual and performing arts, Conrad often found inspiration during a visit to a theatre, concert hall or museum," said Tony Cortes, board chair of The Conrad Prebys Foundation. "This has been an extraordinarily difficult year for the arts and culture community, and Conrad would be deeply pleased to see the impact these grants will have in encouraging this community to do what it does best: inspire."
Philanthropic gifts like the grant from The Conrad Prebys Foundation contribute to the Campaign for UC San Diego: a university-wide comprehensive fundraising effort concluding in 2022. Alongside UC San Diego's philanthropic partners, the university is continuing its nontraditional path toward revolutionary ideas, unexpected answers, lifesaving discoveries and planet-changing impact. Learn more about supporting the Division of Arts and Humanities.
Stay in the Know
Keep up with all the latest from UC San Diego. Subscribe to the newsletter today.