Computer Engineering Student Awarded Fellowship for Women in Aerospace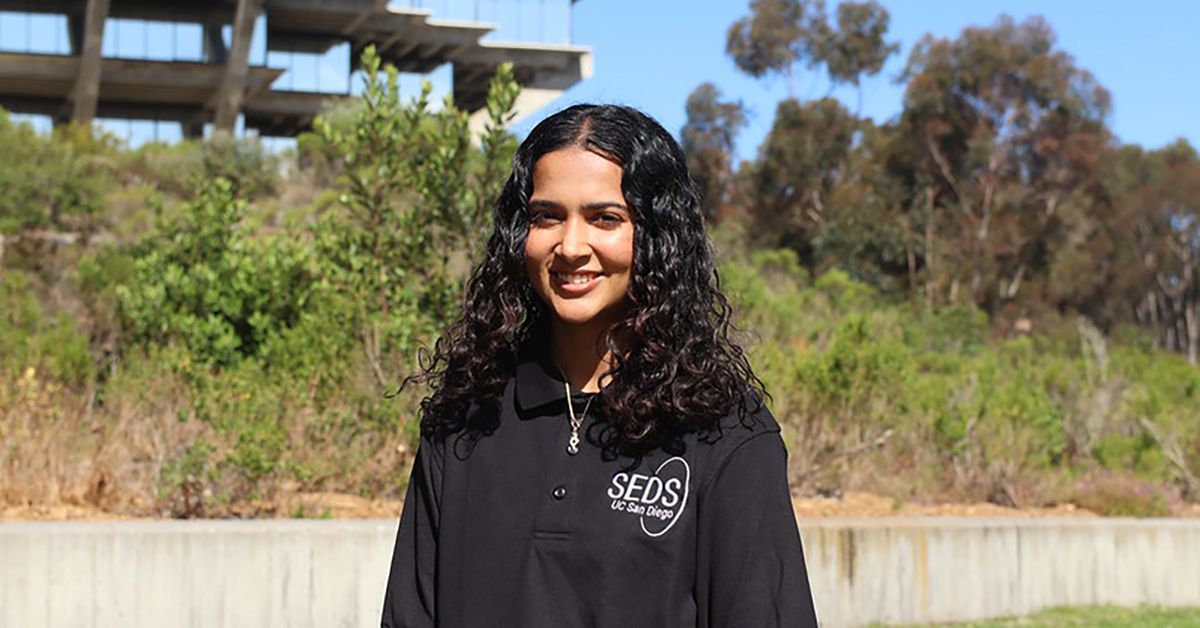 Published Date
By:
Share This:
Article Content
Akshara Kuduvalli, a computer engineering undergraduate student at the University of California San Diego, has been selected as a 2023 Brooke Owens Fellow. The Fellowship is awarded to exceptional undergraduate women and gender minorities in aerospace. Kuduvalli is one of 47 fellows selected from more than 1,000 applicants from around the world. She is the fifth recipient from the UC San Diego Jacobs School of Engineering in the seven-year history of the fellowship.
"I've always been interested in the intersection of engineering with other disciplines, and aerospace is a perfect embodiment of that," said Kuduvalli. "Joining the Students for the Exploration and Development of Space (SEDS) group at UC San Diego is what sparked my interest in aerospace, but I love the idea of being able to use aerospace engineering to not only explore outside of the earth but to also better life on earth as well."
As a Brooke Owens Fellow, Kuduvalli will be matched to an executive-level mentor in the aerospace industry who will support and work with her to help launch her career. Fellows also earn an internship at an aerospace company; Kuduvalli will be interning as a payload processing intern at HawkEye 360, a Radio Frequency (RF) data analytics company operating a commercial satellite constellation to identify, process, and geolocate a broad set of RF signals.
On campus, SEDS has been a particularly valuable student organization for Kuduvalli, both academically and personally. She has been a member of the electronics team on SEDS' project Colossus, a bi-propellant static-fire rocket engine test stand.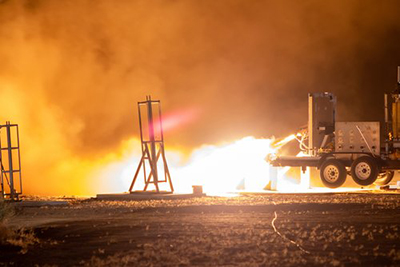 "It was through SEDS that I got hands-on engineering experience for the first time, and it's an amazingly supportive team of people," she said. "What drew me to SEDS was that they make a commitment to empowering women within the club, especially through the program SEDSxFEM, a mentorship program where first-year women are paired with a female mentor. Last year I had a mentor, and this year I am a mentor, and the program has helped many of us navigate engineering, from dealing with impostor syndrome to learning how to network. It's through SEDSxFEM that I learned about the Brooke Owens Fellowship, for which I am very grateful."
Ultimately, Kuduvalli plans to earn a graduate degree in electrical and computer engineering, and eventually work in industry as the intersection of engineering and other disciplines, likely aerospace.
She joins a storied list of Jacobs School of Engineering students who were selected as Fellows in previous years, including Diana Alsindy, a propulsion engineer at Blue Origin working to increase aerospace communication in the Arab-speaking world; Anya Ustinova, now a propulsion development engineer at Virgin Orbit; Hannah Munguia, a graduate student at MIT; and Surya Vohra.
Stay in the Know
Keep up with all the latest from UC San Diego. Subscribe to the newsletter today.