Published Date
Changing Lives: Carol Vassiliadis Names Hospital with $8.5 Million to Jacobs Medical Center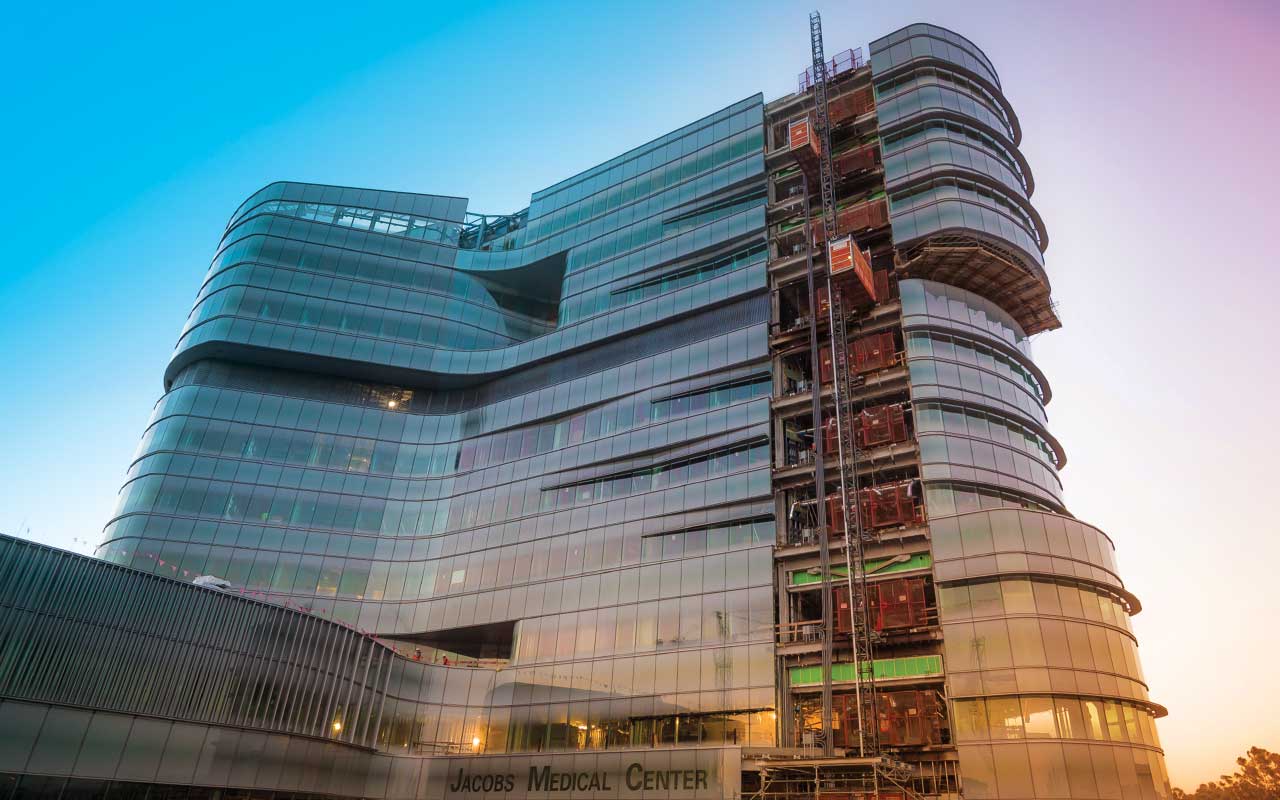 People give to the University of California, San Diego for many different reasons, but for local philanthropist Carol Vassiliadis, her reason is simple. "It's the people," she said. "The people at UC San Diego truly believe in what they are doing. And if, with the Jacobs Medical Center, we are helping people survive, we are doing something very important."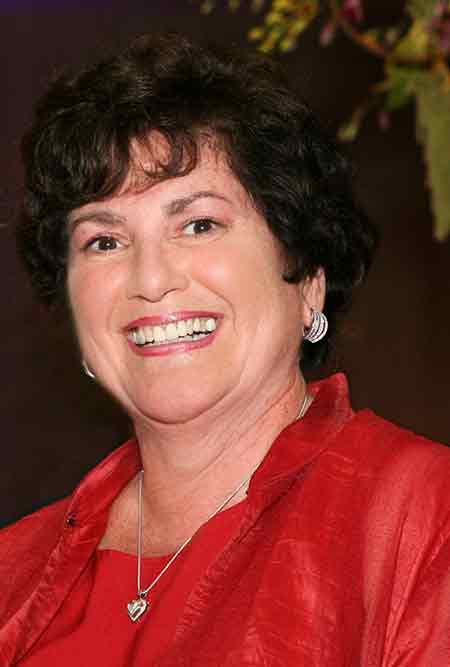 That is why Vassiliadis has designated gifts totaling $8.5 million to the future UC San Diego Jacobs Medical Center. In honor of her support, the new facility—to be opened in 2016—will be home to the "A. Vassiliadis Family Hospital for Advanced Surgery." A portion of Vassiliadis' support was also matched by an anonymous donor as part of a Jacobs Medical Center Challenge grant, for a total of $12 million in gifts.
Vassiliadis, like so many others, has faced the loss of a loved one from disease. Her husband, Alkiviadis or "Laki," passed away from colon cancer in 2002. Carol began her tradition of philanthropy at UC San Diego initially to honor her late husband's legacy with a fellowship for cancer prevention, followed by support for the Healthy Eating and Living Program at UC San Diego Moores Cancer Center. Now, she has chosen to name the A. Vassiliadis Family Hospital for Advanced Surgery, housed on the second and third floors of the Jacobs Medical Center, for her husband and family.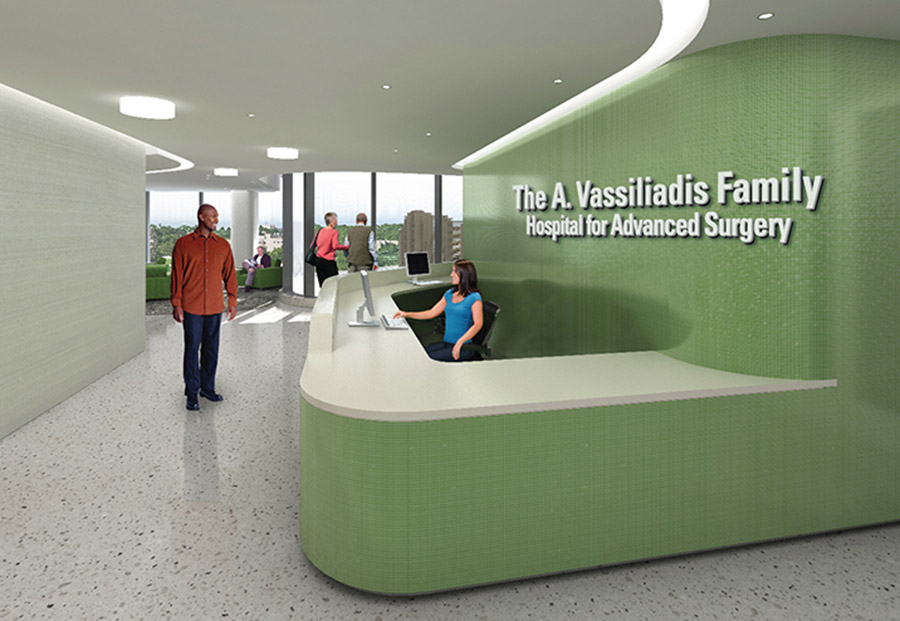 "Thanks to Carol Vassiliadis's visionary support, the A. Vassiliadis Family Hospital for Advanced Surgery will be among the most technologically advanced surgical facilities in the nation," said UC San Diego Chancellor Pradeep K. Khosla. "UC San Diego is proud to offer state-of-the-art healthcare options for patients who need them. Together, with generous donors like Carol, we are creating a healthier world, one patient at a time."
"We express our sincere gratitude to Carol for this transformative gift to UC San Diego," said David Brenner, MD, Vice Chancellor for Health Sciences and Dean of the UC San Diego School of Medicine. "This investment in Jacobs Medical Center will also help accelerate translational research so that discoveries can be delivered to patients in real time. With Jacobs Medical Center, the Altman Clinical and Translational Research Institute, Shiley Eye Center, Sulpizio Cardiovascular Center and Moores Cancer Center, we will have one place where the strengths of academic medicine–excellent patient care, cutting-edge research and teaching–come together in one location to best serve patients."
The A. Vassiliadis Family Hospital for Advanced Surgery will offer patients access to more than 200 surgeons who specialize in complex procedures for all medical conditions. Examples of surgeries to be offered include MRI-guided gene therapy for brain cancer, heated intraperitoneal chemotherapy for abdominal cancers, and complex spine and joint reconstruction. A robust robotics program will continue to treat thyroid, esophageal, prostate, colon, kidney and bladder cancers. Delicate microsurgery to restore voice and hearing and reanimation of the paralyzed face and extremities will also be performed. Minimally invasive surgical options will be available to treat cancer, obesity and a range of other conditions.
"We are deeply grateful to Carol for her extraordinary generosity in naming the Hospital for Advanced Surgery at UC San Diego Jacobs Medical Center," said Paul Viviano, CEO, UC San Diego Health System. "With her gift, we will be able to invest in the kind of lifesaving surgical techniques, technologies, devices and therapies that are only available inside the nation's leading academic health systems."
The A. Vassiliadis Hospital for Advanced Surgery will house the region's only intraoperative magnetic resonance imaging (MRI) machines. With this technology, surgeons will be able to image tumors in real-time during surgery to be certain that malignancies, such as glioblastoma in the brain, have been removed—without ever having to leave the operating room. Repeat MRIs can be performed throughout the surgery, which is critical to removing malignant tissue while sparing healthy tissue. MRI guidance can also be used for more accurate biopsies, for laser therapy to destroy tumors and to deliver gene therapy as a potential treatment for brain tumors.
"This hospital will help support patients so that cancer, as well as other diseases and ailments, are things patients can live through," said Vassiliadis. "Great advancements are being made quickly so that fewer and fewer cancers will be fatal."
Additionally, the hospital will be the only hospital in the United States using a proprietary MRI technique called Restriction Spectrum Imaging (RSI) to create color coded maps of the brain, fiber by fiber, for accurate surgery planning.
The hospital will also have 14 new, 650-square-foot operating rooms. These rooms are larger than a standard OR and the ideal size to accommodate rapid changes in technology. The operating room designs incorporate input from the UC San Diego Center for the Future of Surgery, which was established to research, design and teach the most safe and effective surgeries.
"UC San Diego's surgical care is not only recognized as among the most innovative and technically advanced but also among the safest in the country," said Christopher Kane, MD, professor and interim chair of the Department of Surgery. "Our new surgical hospital is designed to enhance efficiency, quality and outcomes for patients. Surgeons were involved in every step of the design process so we are thrilled with the enhancements in surgical care that this new facility will enable us to deliver to the San Diego community."
In addition to supporting Jacobs Medical Center and Moores Cancer Center at UC San Diego, Vassiliadis has supported a wide range of areas on campus. She established the Alkiviadis Vassiliadis Chair in Byzantine Greek History and helped garner support for two other Greek history chairs at UC San Diego, in honor of her husband's strong ties to his ancestral heritage. She still plays an active role in San Diego's Greek Orthodox community. Vassiliadis is also a trustee of the UC San Diego Foundation Board and member of the UC San Diego Moores Cancer Center Advisory Board.
"My hope is to leave the world a slightly better place than it was when I was born," said Vassiliadis. "I think this hospital is going to change lives."
The Jacobs Medical Center, currently under construction and projected to open in 2016, is a 10-story facility that will include three important clinical care units in one location: the A. Vassiliadis Family Hospital for Advanced Surgery; The Pauline and Stanley Foster Hospital for Cancer Care; and the Hospital for Women and Infants. There are still numerous naming opportunities in the center, ranging from nurses stations and a family lounge to the main courtyard and more. Visit jmc.ucsd.edu for more information.
Stay in the Know
Keep up with all the latest from UC San Diego. Subscribe to the newsletter today.