Center for Community Health to Lead $13M Statewide Program for Newly Arrived Afghan Families
Culturally affirming, community-led transformation model pioneered by UC San Diego's Refugee Health Unit will be replicated across California, providing vital academic and social support during resettlement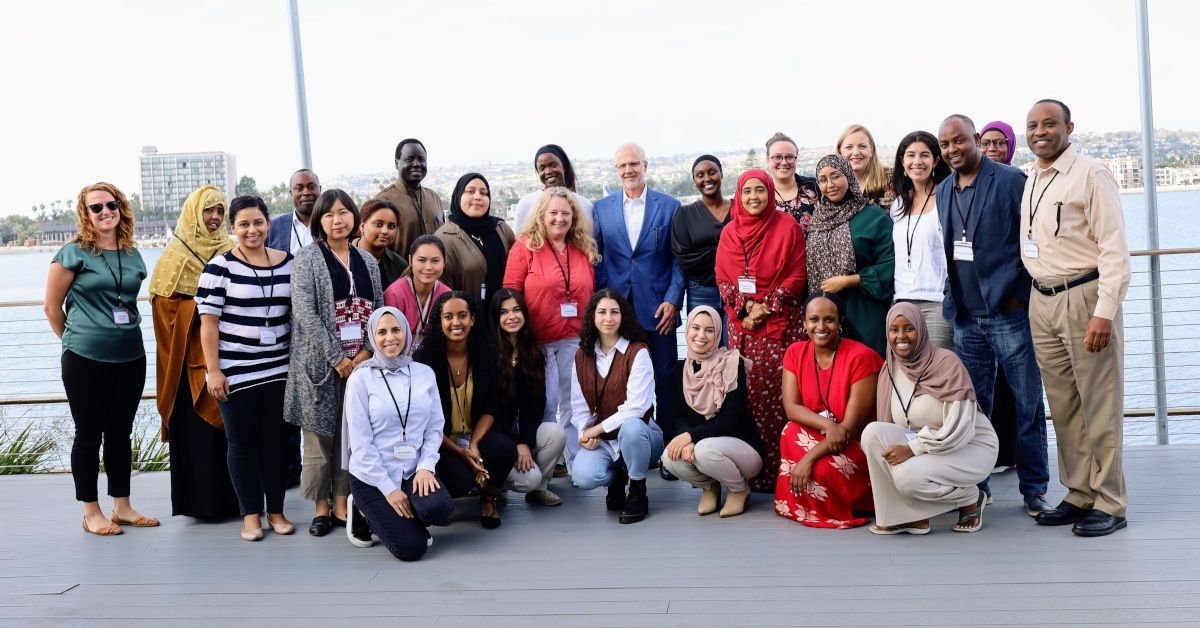 By:
Published Date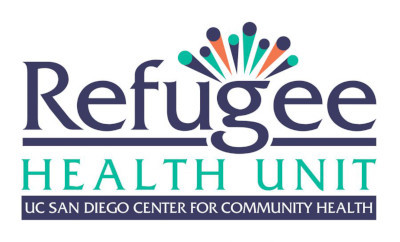 As the statewide granting agency for nearly $13 million in federal funds from the Office of Refugee Resettlement, the university is overseeing the delivery of the Afghan Refugee School Impact (ARSI) & Afghan Youth Mentoring (AYM) Program in four regions within California. This involves partnering with ethnic community-based organizations to engage and connect youth and families with culturally and linguistically competent local resources and provide them with the academic and social support they need to integrate into their new communities.
"The Refugee Health Unit plays a pivotal role in addressing inequities that have historically limited the engagement of ethnic-led and faith-based organizations in the delivery of solutions to challenges faced by refugee communities," said Dr. Gary S. Firestein, director of the Altman Clinical and Translational Research Institute and senior associate vice chancellor for health sciences at UC San Diego. "Through this work, RHU is pioneering a new model for high-impact, community-led program design and delivery. In partnership with the state, SDRCC and nearly 50 provider organizations, CCH and RHU are re-envisioning how government funded programs are developed and implemented to have optimal, sustained and replicable impact on children, families, communities and service delivery networks."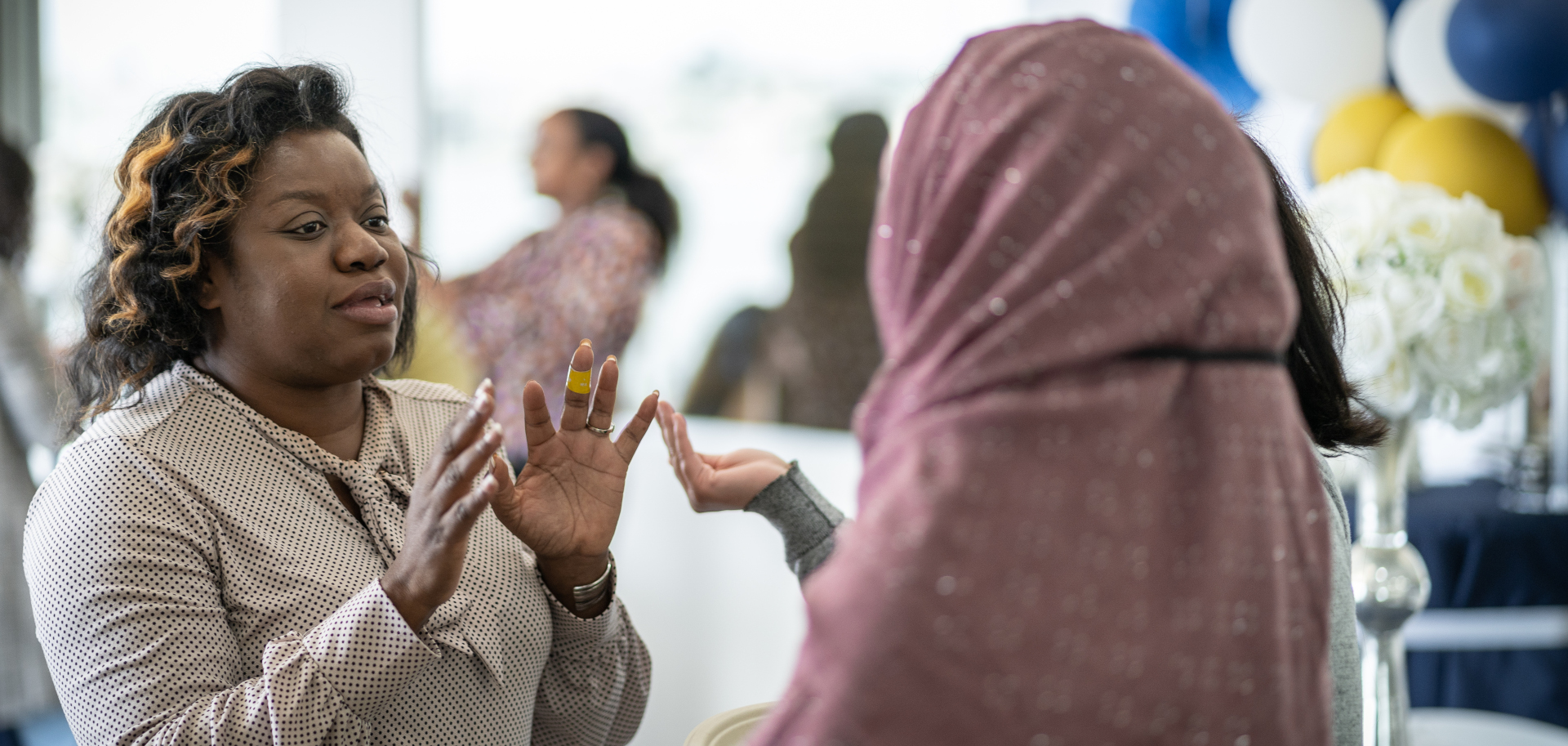 The program meets an urgent need, given the large influx of evacuees from Afghanistan who have been resettled in California over the last 18 months.
In August 2021, the eyes of the world were fixated on the war-torn country as the Taliban seized control of Kabul and returned to power nearly 20 years after the U.S.-led invasion that toppled their regime. Fearing retribution for their association with coalition forces, Afghans who had once served as translators, interpreters or in other supportive roles now were desperately trying to flee the country they called home—many with their families in tow.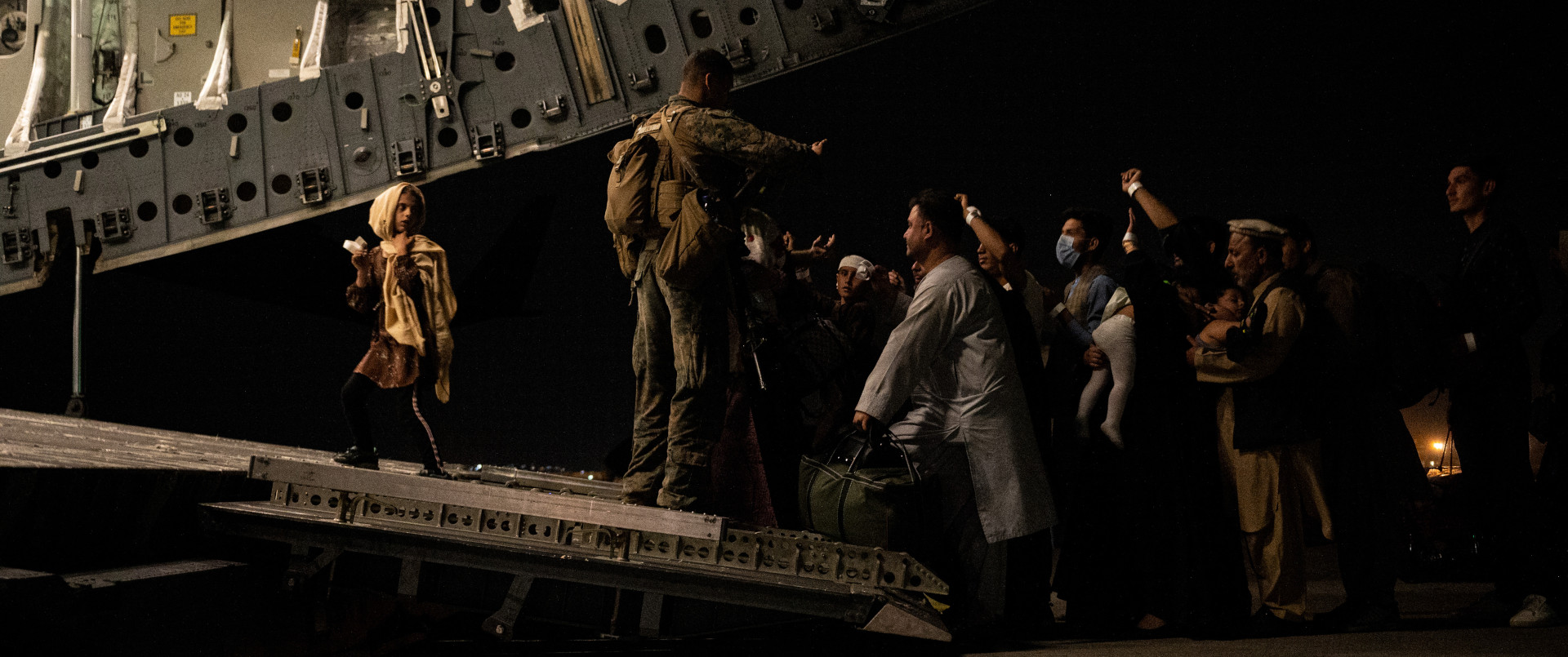 Far away in San Diego, Ayesha Zafari sat in shock while harrowing footage poured in from the Kabul airport, as thousands of Afghans attempted to board military transport aircraft during the largest non-combatant evacuation airlift in U.S. history. Their plight was not only dangerous, but deadly: On Aug. 26, a suicide bombing near the airport gate claimed the lives of nearly 170 Afghan civilians and 13 American service members.
"Everything went wrong," said Zafari with emotion in her voice. These events, she explained, hit close to home. In 2014, when she was just 11 years old, her life was similarly upended when she and her parents were forced to leave their home in Afghanistan due to threats against their family. Based on her own lived experience starting over in the U.S., Zafari knew firsthand the culture shock these Afghan newcomers would soon be facing, and felt compelled to do whatever was in her power to help.
She found her niche as a community health worker with the SDRCC, where she's one of nearly 40 members of a "navigator" network of individuals who come from the same countries as the refugee communities they serve. The network initially was established and received training through the RHU in in 2020 as a response to the COVID-19-related needs of local refugee communities and the subsequent health inequities that were highlighted by the pandemic. But the community health workers' reach has extended far beyond its initial scope. Now, they're providing direct and vital support by helping members of the refugee community navigate medical and educational systems, government benefits, and by providing assistance with translation, transportation, housing and more.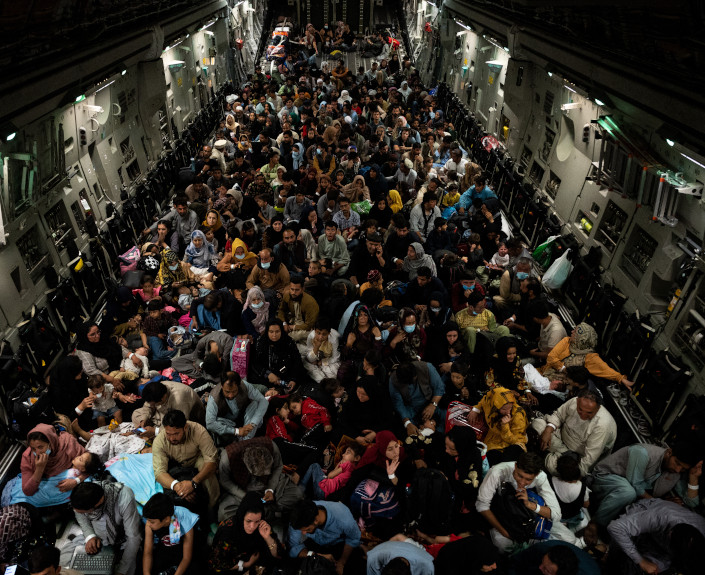 "It's easier to trust a person who speaks your language and follows the same culture as you," said Zafari. "There's a saying that you can't understand someone unless you've walked a mile in their shoes. I believe there's more trust and more support when you have someone from your own culture be there to help and support you. As an immigrant myself, my family and I went through similar struggles, so it was easy for me to understand the problems that these Afghans were facing. Knowing the culture, the beliefs they follow, it is easier for me to try to educate them."
This culturally affirming approach, which integrates trauma-informed practices and relies on members of the communities themselves to deliver solutions to issues faced by the refugee population, employs the same principles that are foundational to the SDRCC, which was co-founded by the UC San Diego RHU in 2019. It's a collective of 12 ethnic community-based organizations across San Diego County that already were serving on the front lines, providing essential services for low-income refugee families in their own primary language. As the backbone organization for the SDRCC, the RHU functions in a facilitating role, fostering collaboration among these partners: Rather than competing for limited funds, they can optimize the funding and resources available and share best practices that enable them to better serve their own respective populations.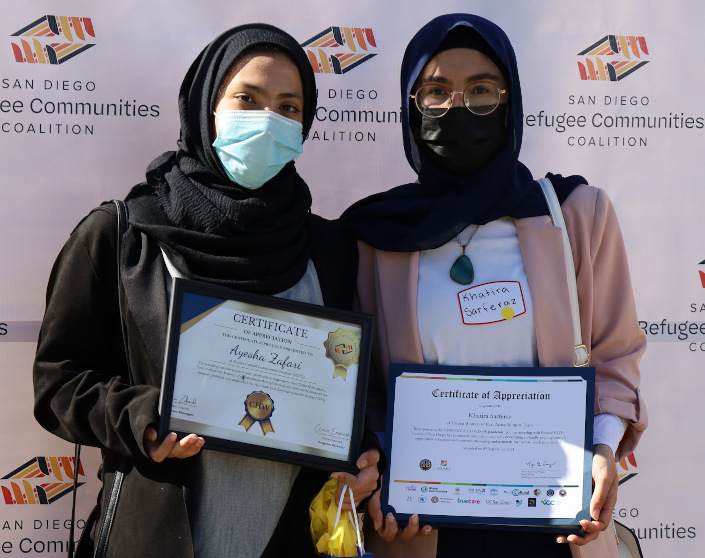 "We use innovative community-driven approaches to uplift the collective voices of refugee communities," said Amina Sheik Mohamed, founding director of the RHU. "It's a bottom-up approach—it's not top down. We feel the solution is always with the community. We're shifting narratives that have existed for so long. The ethnic community-based organizations are going to lead. They have the solutions, and we will support as needed."
The role of the university, then, is not to solve problems or provide direct services, but to build capacity in small ethnic community-based organizations, as well as to provide technical assistance, advocacy and policy work, data collection and community engagement and facilitate training for Zafari and the other community health worker navigators. Each week, they're trained on different topics, which in the past have ranged from housing rental assistance to helping parents navigate the school system.
"SDRCC is always there to provide the training that we need so that we can help our community," said Zafari. "They are always there to answer our questions' any obstacles we are facing, they're there to support us and navigate us to the right resources."

For Nao Kabashima, the executive director of Karen Organization of San Diego, participation in the SDRCC and its community-led transformation model has expanded the capacity of her small nonprofit, which supports members of various ethnic minority groups from Burma who live in San Diego. She says that the warm atmosphere of the coalition has improved her organization, which has grown its staff, budget and programming thanks to support received from the SDRCC.
"Amina (Sheik Mohamed) and her team are really caring, and not only caring, but they have a lot of experience reaching out to different funding and government agencies so they help us to amplify our voices," said Kabashima.
As the statewide granting agency for the Afghan Refugee School Impact and Afghan Youth Mentoring Programs, the UC San Diego Center for Community Health will build upon the experience and expertise of the Refugee Health Unit by working with recently selected lead organizations across California to establish regional coalitions modeled after the SDRCC.
While SDRCC will serve as the regional lead for the greater San Diego area, three local offices of the Council on American-Islamic Relations California (CAIR CA) will serve as the backbone organizations for newly formed coalitions in Greater Los Angeles, the San Francisco Bay Area and Sacramento Valley.
With oversight and coordination provided by UC San Diego, and technical assistance from Nash & Associates, these regional leads will develop methods for overcoming barriers and encouraging collaboration to benefit their Afghan refugee communities in four key program areas: early childhood development, family engagement, mental health and well-being, and school enrollment and support.
"Drawing upon the success of the SDRCC's collaborative, community-driven approach in bringing together ethnic community-based organizations to support health equity, CCH will facilitate regional and statewide communities of practice to establish a common agenda, shared vision and goals, mutually reinforcing activities and a shared measurement system to evaluate our results across the state," said Blanca Melendrez, the executive director of the UC San Diego Center for Community Health. "In collaboration with our local regional leads, our efforts aim to reach Afghan newcomer families where they are at with services based on their needs, and in turn deliver those services through culturally and linguistically affirming approaches aimed at authentically building trust and developing a sense of belonging."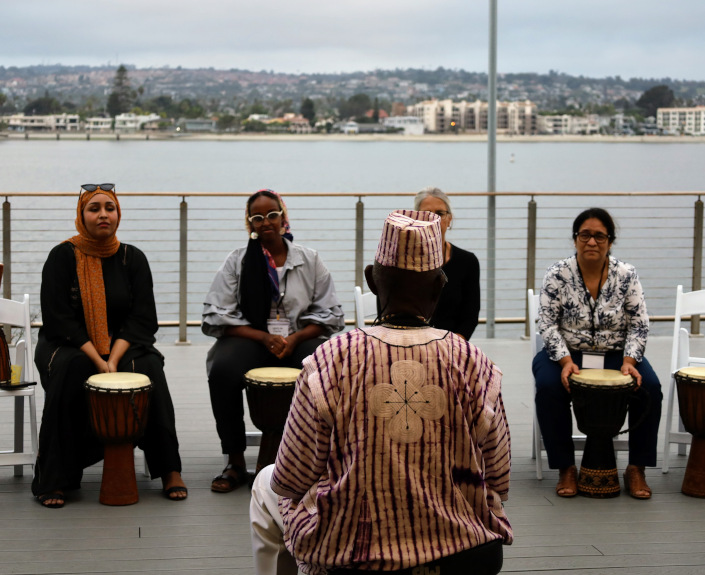 As the program nears the end of its design phase and moves to implementation, the regional leads have identified 46 sub-awardees for the federal grant. These community-based organizations will provide the direct services funded by this program, including in-home support, targeted programs for mothers, new parent education, expansion of youth mentorship programs, tutoring, translation, school navigation and more.
"There's often so much work to do and not enough capacity to do it. There's often also so much waste that comes with the duplication of efforts—and so being able to do this as a coalition, it really eliminates a lot of waste and it serves as many people as possible," said Masih Fouladi, deputy executive director of CAIR Los Angeles.
Fouladi, who says it's unusual for programs like this to be coordinated at the state level, believes there are practical benefits to using this model. When someone arrives from Afghanistan, he said, they aren't necessarily going to stay in that region. If they move from Sacramento to Los Angeles, for example, their information can be tracked and the services they receive can continue in their new location.
"We really appreciate the partnership with UC San Diego and the California Department of Social Services, to minimize the bureaucracy and the red tape and to allow these organizations to increase their capacity and really get the work and the programming out there for the community members to benefit from," said Fouladi. "When working with refugee, asylee immigrant communities that have faced so much trauma, who have, inherently, a mistrust of government because of their own experiences—rightfully—when they see that you are really centering them and their experiences in this process, they buy in more, and then the objective that you're trying to reach, which in this case is making sure that all of these children have success in school and are able to pursue their education to the fullest extent possible, the parents will buy in, the kids will buy in, and you'll create a sense of community and trust."
For the UC San Diego Center for Community Health—which for decades has worked to promote social justice, improve health outcomes and eliminate health disparities in communities of color through public health practice, research, education and advocacy—the opportunity to lead such a program on the statewide level is entirely unprecedented.
Melendrez sees this as proof that a community-centered, partnership-based approach to refugee support truly works, and calls upon other institutions like UC San Diego to similarly partner and engage with community to collaboratively address health and social needs.
"When we work together to genuinely listen and respond to what our communities need and want, we can implement meaningful programs that truly support our communities and improve health equity," she said.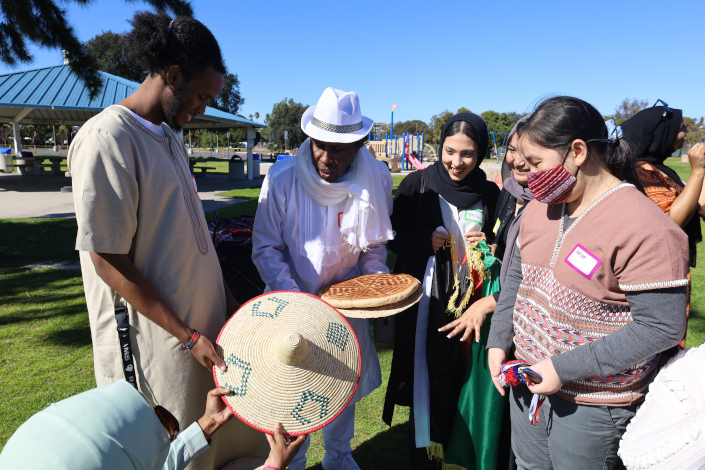 Topics:
Share This:
Stay in the Know
Keep up with all the latest from UC San Diego. Subscribe to the newsletter today.