Career Center Offers Connections in Time of Social Distancing
Students gain workplace experience as part of virtual Take a Triton to Work program
Due to the COVID-19 pandemic and Gov. Newsom's stay-at-home order, the UC San Diego campus community must now depend on technology more than ever to teach, learn and work. For the university's Career Center and Alumni offices, the call for social distancing meant transforming the third edition of their successful Take a Triton to Work (TATTW) program into a fully online experience for the first time.
Over spring break, more than 500 undergraduate and graduate students as well as new graduates from UC San Diego took to video conferences and phone calls to connect one-on-one with alumni to explore industries and career paths. While going virtual was an unprecedented transition for an initiative designed around in-person experiences, participants found community and connection from behind their computer screens.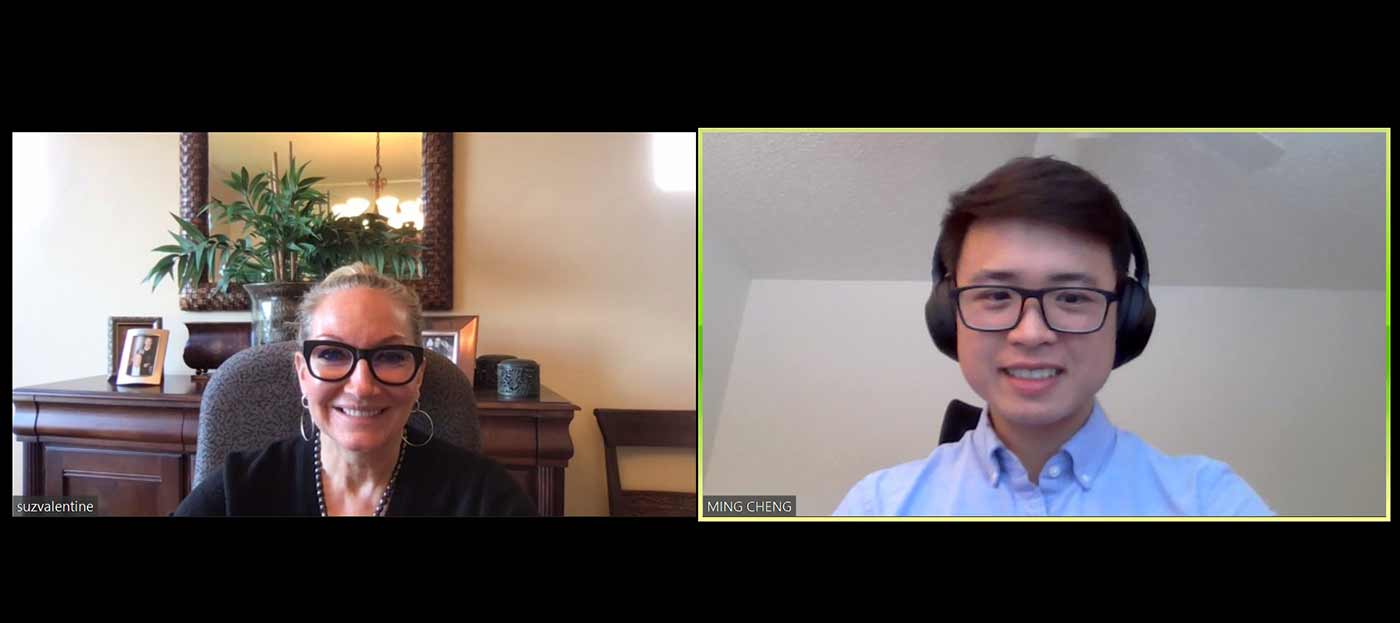 For Rady School of Management student Toby Cheng, connecting with Suzanne Valentine '89, director of analytics at Facebook, was an opportunity to discover that UC San Diego's vast network of alumni are eager and willing to share their wisdom. "In talking with alumni, we as students get a much clearer view of what work life is like at that company and what the industry is like," said Cheng, a Master of Science in Business Analytics candidate. Through a video call, Cheng learned about the responsibilities of different job positions at Facebook he could potentially explore post-graduation.
"By connecting current undergraduate and graduate students with alumni, our goal for the program was to accelerate students' thinking about what's next professionally—enabling them to speak directly with alumni who have traveled those paths and can offer coaching and mentorship both today, and tomorrow," said Career Center Executive Director Kris Hergert.
Without the pressure of grades, the program offers a simple way for students to explore their professional interests and network with fellow Tritons who were once in their shoes. From the alumni perspective, the program is an impactful, low-time commitment opportunity to give back to the university. Further, while the event was formerly only available to third and fourth-year students, all students and recent graduates were encouraged to participate this spring.
Director of Alumni Career and Professional Development Paula Thomas '87 knows that alumni engagement reinforces the power of a strong network as the most effective way to find a job. "Alumni may have experienced and worked through challenges that students are facing and can offer support and direction," said Thomas. "Additionally, they can listen to students' ideas and dreams, ask thoughtful questions and offer personal advice based on their real-world post-graduation experiences."
Camilla Lomarquez, a fourth-year communication major, used her call with Mehul Patel '04 to navigate the anxiety and stress that many students face before graduation. Patel is director of product and engineering for marketing technologies and studio experiences at Walt Disney Studios.
"I wanted to see how a UC San Diego alumnus navigated their post-grad life and how they positioned themselves best for a fulfilling career," said Lomarquez. "As a first-generation student, it was motivating and inspiring to hear someone else's journey and integrate their wisdom into mine."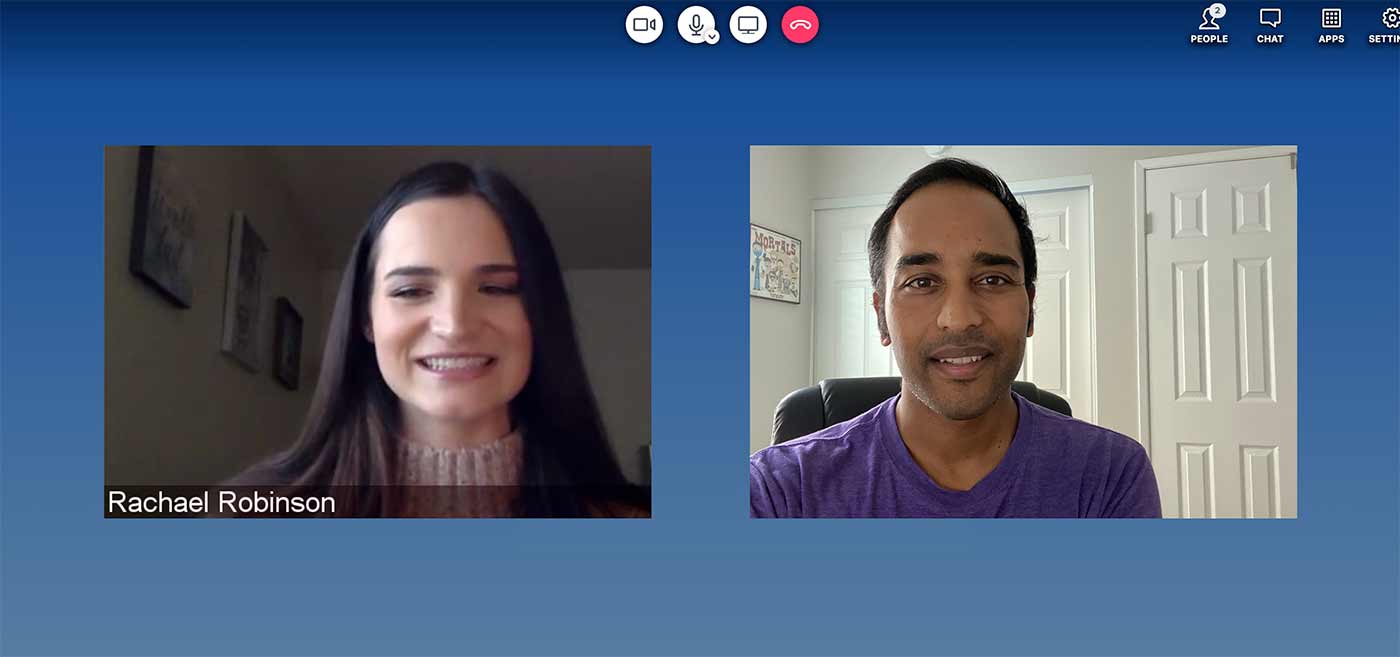 Patel helped Lomarquez channel that anxiety into positive energy as he shared his own experience of being the first in his family to attend college. "As the son of two immigrants who didn't grow up going through the U.S. school system or higher education, it was always tough to get that mentorship on a regular basis," said Patel.
Today, in his position at Walt Disney Studios, Patel's own mentors help him "navigate the corporate waters." A testament to the power of the UC San Diego alumni network, Patel has extended his professional connections to his mentees: "If there's someone in my network they want to meet, all they have to do is reach out and I'll make an introduction."
While the online format for Take a Triton to Work was an unexpected change, Hergert shared that "students have found this opportunity extremely valuable and have been eager to participate—in whatever form available—knowing we'll be stronger when we manage this together." In fact, the popular program has drawn a sold-out crowd each time its registration link has gone live. An alumni survey from the fall 2019 program also shows that 92% found the time valuable, 90% rated the experience as good/great, and 97% plan to help their student mentee again in the future.
UC San Diego remains fully committed to supporting the academic, professional and personal success of its students. For now, as the campus continues to trade face-to-face interactions for digital exchanges amid the coronavirus crisis, the Career Center is moving as many services as it can online to support students. The university is also encouraging alumni to connect through the Tritons Connect platform to help its newest graduates navigate their next steps.
Stay in the Know
Keep up with all the latest from UC San Diego. Subscribe to the newsletter today.