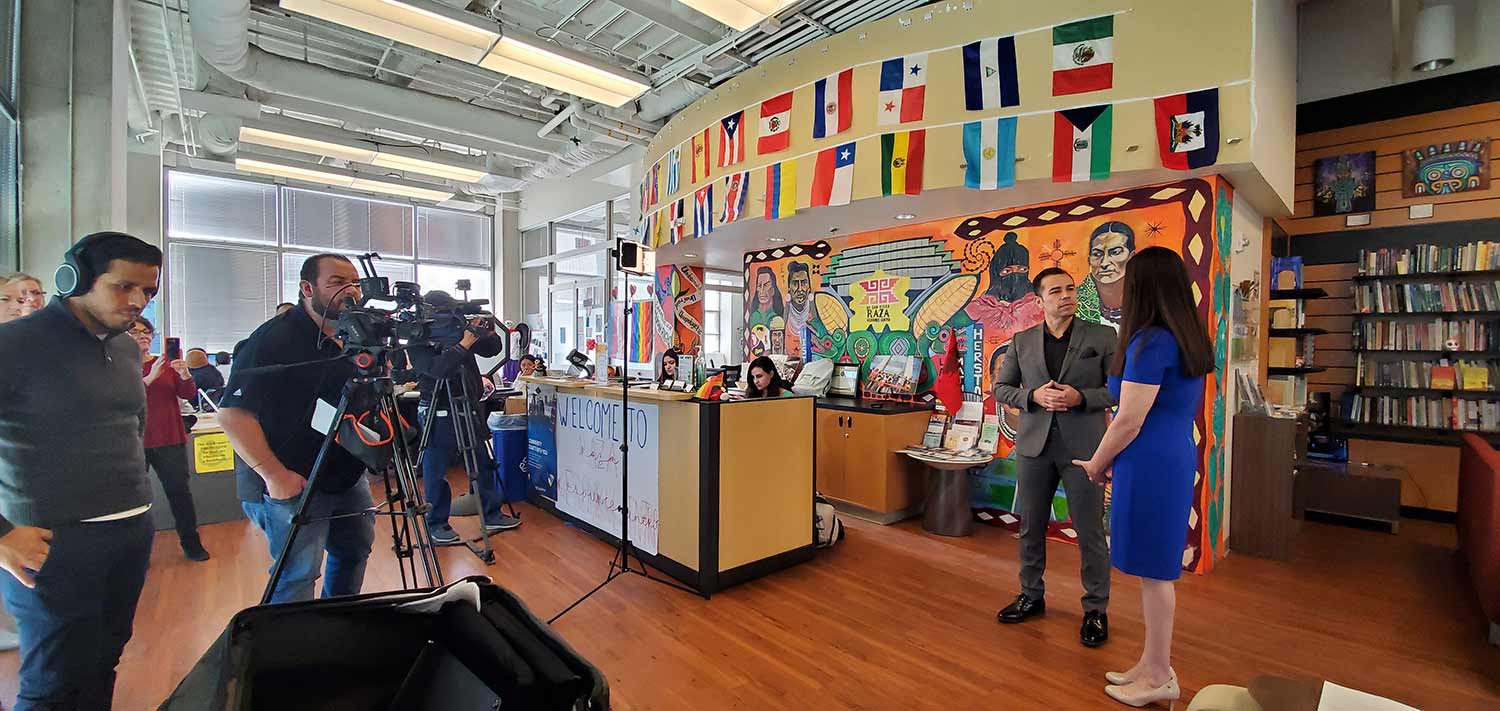 Campus Reaches Out to Spanish Language Community
UC San Diego awareness campaign targeted toward Latino youth and their families
"Everyone comes to UC San Diego with a different set of stories. And everyone can benefit when we can create more space for those stories, and value each other's lived experiences," says Blanca Melendrez, executive director at UC San Diego's Center for Community Health.
Melendrez's own story recently aired on television, sharing with youth and families in San Diego's Spanish-speaking community how our campus helps California's fastest growing student population feel welcomed and supported. Her interview is part of the university's new language-appropriate, culturally relevant communications campaign to increase the Latinx-Chicanx community's affiliation and sense of belonging with UC San Diego.
An interview featuring fourth year student Sebastian Bonilla will air in March. He notes, "It felt empowering to speak to my community in such an open way that hopefully encourages and motivates others to come to UC San Diego." A political science major with an emphasis on international relations, he is a resident assistant at the Raza Living-Learning Community where Latino students can share a residence hall and join in activities that focus on culture.
Bonilla's advice to other Latinx-Chicanx students: "It may feel like you get lost in the hugeness of UC San Diego, but there are intentional spaces and communities to make people feel at home. Getting to UC San Diego is only the first part; there's a lot more work to be done and there is a community to help support you."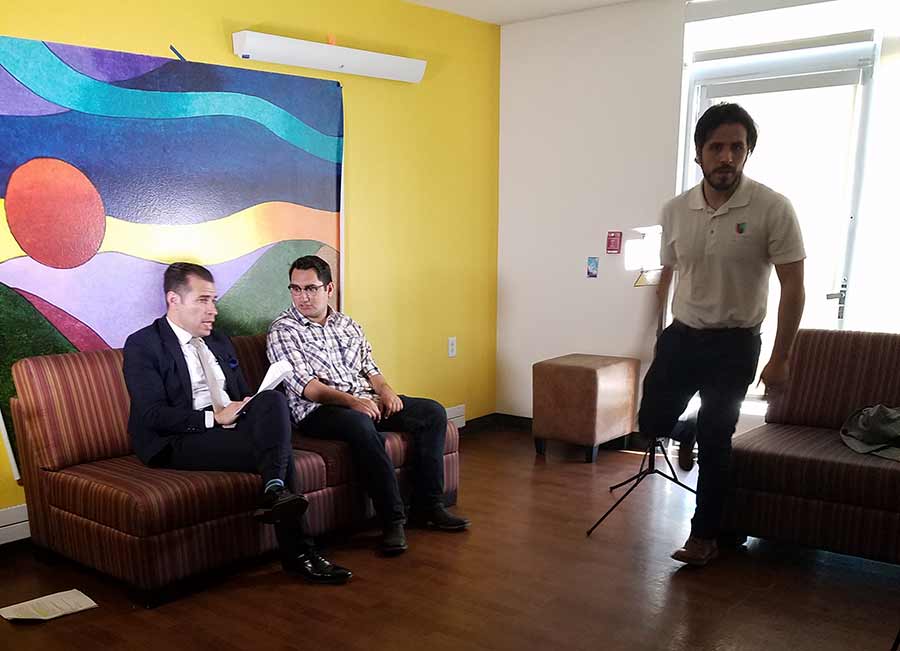 The awareness campaign features UC San Diego faculty, staff, students and alumni as guests on local Spanish language television and radio stations. The content focus will change each month, ranging from access and financial aid to finding community and academic success. The campaign will help actively promote our many programs, services, and opportunities for students and includes an admissions website in Spanish, admissions.ucsd.edu/español. It will also creatively adapt UC San Diego's Look Deeper advertisements so that the visuals and messages have meaning and relevance to our Latino community.
"It's important that we reach families whose first language is Spanish, speaking to them in a way that makes sense and making the institution truly accessible to them," explains Becky Petitt, vice chancellor for the Office for Equity, Diversity and Inclusion.
Key messaging that will be shared in Spanish includes:
We want you here at UC San Diego
Your culture, family and life experiences are important and valued
At UC San Diego you can afford college
Our roadmap will help you get into college
Once you're here, we can help you succeed
UC San Diego is where generations rise.
"My parents worked hard and sacrificed a great deal to provide our family a better life," adds Melendrez, a first-generation college graduate from an immigrant family. "Being a UC San Diego graduate gave hope to my family and this makes me proud. Our lives and those of my future generations will be better because UC San Diego gave an opportunity to a Latina like me. My story is the story of many … and it can become the story of thousands with this campaign."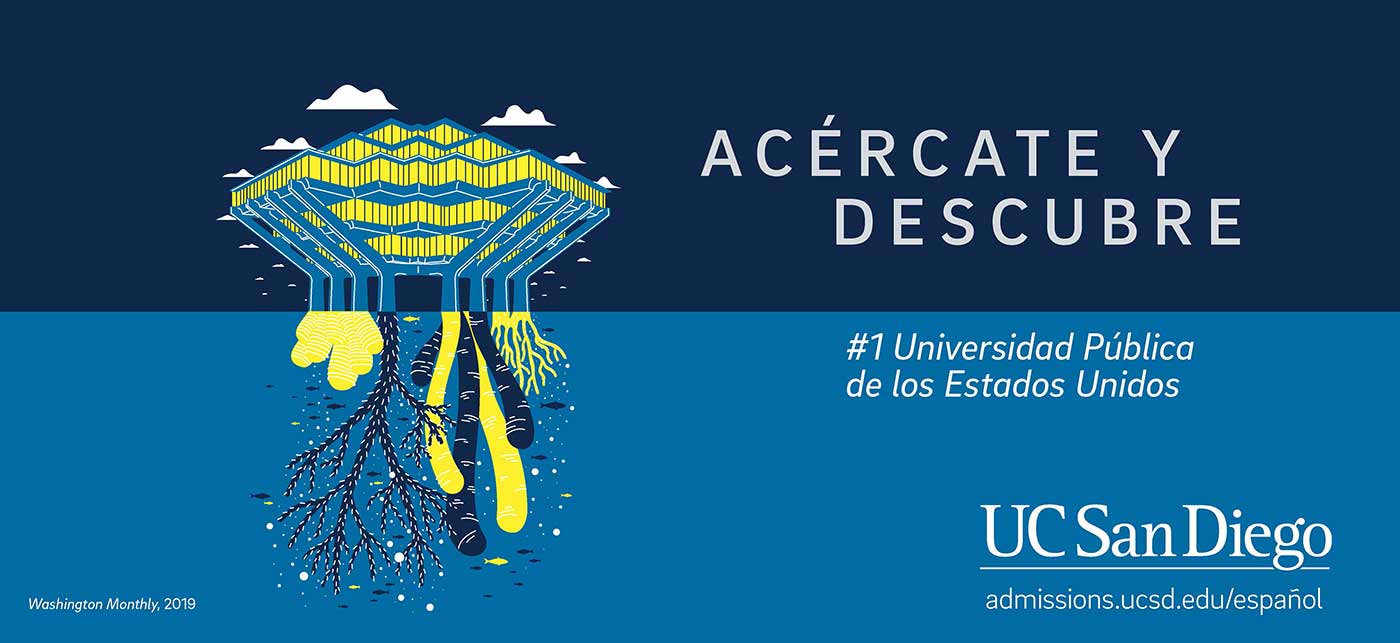 Stay in the Know
Keep up with all the latest from UC San Diego. Subscribe to the newsletter today.