Campus Kicks Off 2021 with Virtual Changemaker Week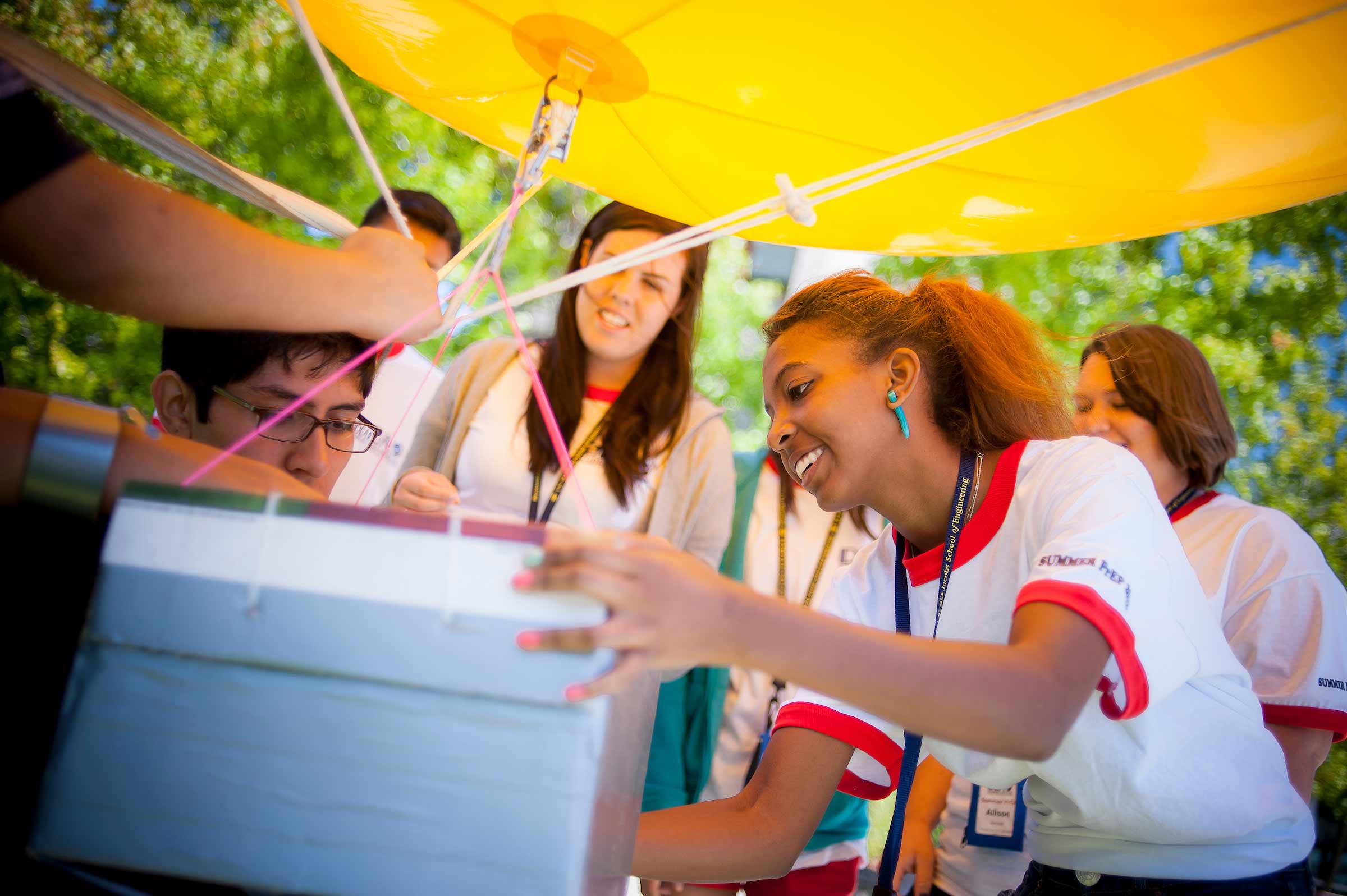 Changemaker Week will be going virtual in 2021. Photos by Erik Jepsen/UC San Diego Communications
Say goodbye to 2020 and hello to 2021—a fresh new year offering more opportunities to bring about positive change in our communities and beyond. UC San Diego is kicking off 2021 with a weeklong virtual event series dedicated to learning the skills and taking the steps needed to change the world for the better. During the third annual Changemaker Week—which will be held Jan. 16-23—students, staff, faculty and alumni can participate in an array of free workshops and online activities centered on public and community service, social innovation, research, social justice and more.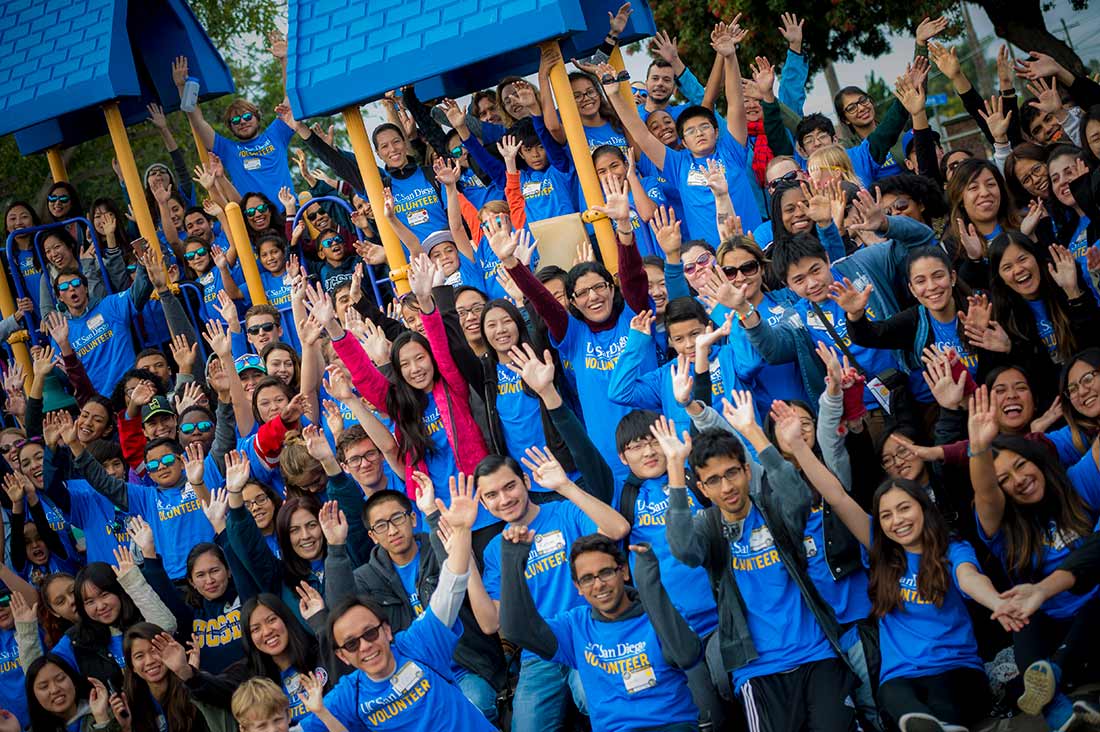 "As a community of Changemakers, UC San Diego is known for its rich history of cutting-edge research, teaching and action in the areas of social innovation, public service, environmental sustainability and local and global engagement," said Chancellor Pradeep K. Khosla. "As we embark on a new year, I am pleased to see our open, diverse and close-knit campus community come together virtually to celebrate our unique culture of collaboration with knowledge builders inside and outside the institution."
In 2017, UC San Diego became one of only 45 universities around the world designated as an Ashoka U Changemaker Campus and is the only University of California campus with the distinction.
In 2020, the university launched the campus-wide Changemaker Institute to continue to champion, oversee and reinforce its changemaking efforts.
Changemaker Week—which is now led by the Changemaker Institute—continues the university's commitment to positive social change and features interactive, online events hosted by departments and organizations across campus.
Traditionally, Changemaker Week begins with a one-day service event honoring the legacy of Martin Luther King Jr. This year, in alignment with the campus's commitment to practice social distancing and protect the community, event organizers have transitioned the annual Martin Luther King Jr. Day of Service event into a weeklong series of virtual sessions focusing on service, dialogue and training.
A sampling of this year's Changemaker Week programming includes:
Jan. 18
Community Building Circle with Dialogue Ambassador Program
The campus community is invited to join fellow student Dialogue Ambassadors in a community-building circle that explores Martin Luther King Jr.'s philosophies on racial justice, healing and hope. This event begins at 5 p.m. and is part of the MLK Jr. Week of Service, hosted by the Center for Student Involvement.
Jan. 19
Global Ethics of Climate Change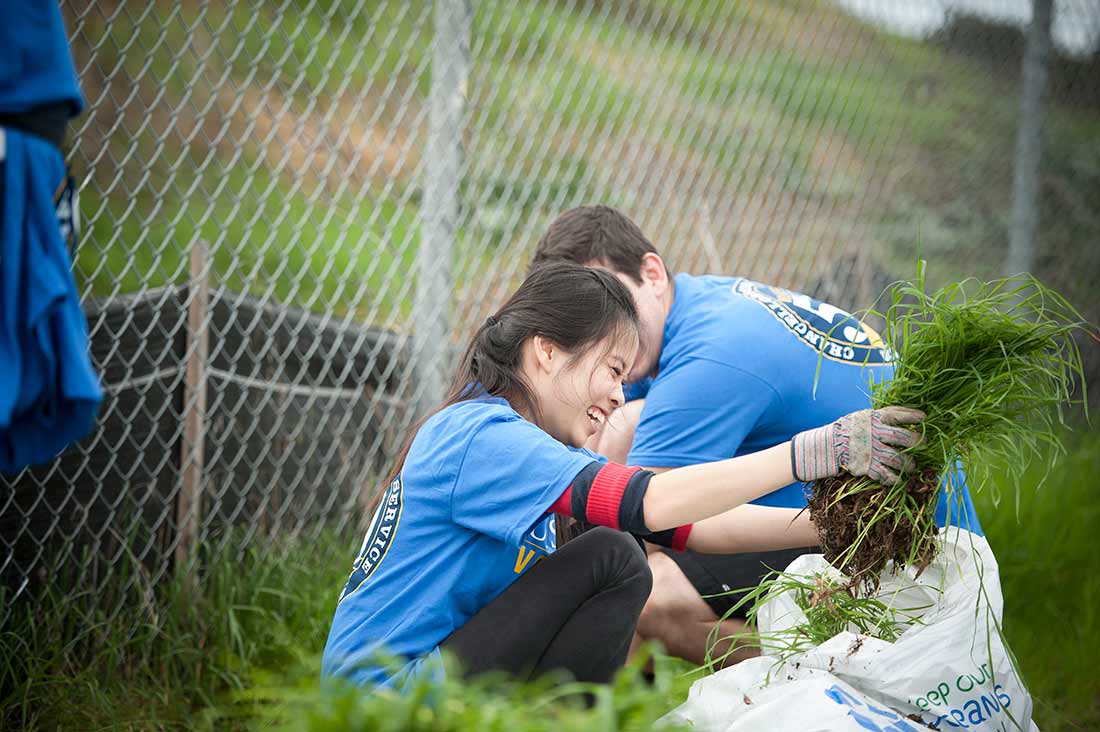 UC San Diego Changemaker Institute in partnership with the Institute for Practical Ethics (IPE) presents a 3-part quarterly webinar series focused on Global Ethics of today's most pressing issues, such as climate change and advances in genetic manipulation. In celebration of Changemaker week, this webinar at noon will feature a panel discussion with UC San Diego community members, such as Scripps Institution of Oceanography climate scientist Veerabhadran Ramanathan, to discuss the global impacts of climate change.
Gender Parity in Stem Research: Introduction to the APT Program
The Anthropology, Performance and Technology Program (APT) of the Jacobs School of Engineering invites the campus community to a virtual screening of "Picture a Scientist." Attendees who register will receive a link to watch the 2020 documentary that investigates the lack of women in STEM and chronicles women scientists in America. Attendees can then participate in a live panel discussion on Jan. 19 at 4 p.m. moderated by the Director of APT Hortense Gerardo and surprise guests.
Jan. 20
Changemaking in Classroom and Community: A Discussion with the Changemaker Faculty Fellows
In this panel at 11 a.m., a cohort of Changemaker Faculty Fellows will share their experiences with incorporating community engaged learning (CEL) into their classrooms to create change for a more equitable and just future. CEL is a form of experiential education that connects individuals to their communities and instills values of social and civic responsibility. This event is hosted by the Teaching + Learning Commons' Engaged Teaching Hub and the Center for Student Involvement.
[You]th in Social Change
Muir College Council and Outreach Coordinators for International and Out-Of-State Students will host a webinar at 7 p.m. on youth social activism. Attendees will learn how to make a difference in their community while discussing the works of youth activists including Malala Yousafzai, Greta Thunberg, Thandiwe Abdullah and Jazz Jennings.
Alumni 101: Scholar & Citizen in Action for Justice & Equitable Futures
In a conversation led by UC San Diego alumni, attendees will explore questions ranging from what justice looks like to how to work towards equitable outcomes for all. This event begins at 4 p.m. and is hosted by Thurgood Marshall College and the UC San Diego Alumni Association.
Jan. 21
Black-Owned Businesses Panel
Local San Diego business owners Maya Madsen from Maya's Cookies, Michael Cox from Black SD Magazine, Todd Anderson from Spoiled Vegans Cafe and Toran Grays from Extraordinary Banana Pudding will form a panel on Black veganism, social entrepreneurship and supporting Black-owned businesses. This event begins at 5 p.m. and is part of the MLK Jr. Week of Service, hosted by the Center for Student Involvement.
Intercultural Communication Workshop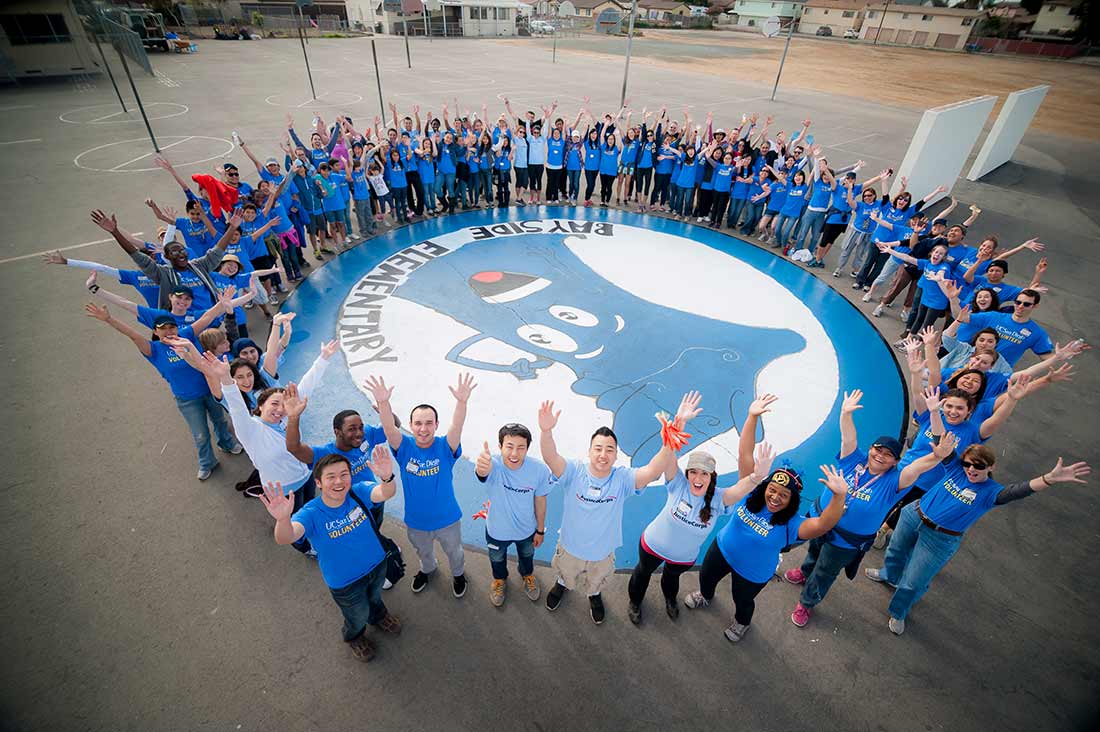 In this virtual workshop, participants will learn all about intercultural communication, gain awareness about intercultural dimensions and prepare to become global citizens and leaders. This workshop begins at 2 p.m. and is hosted by the International Students & Programs Office.
Jan. 22
Changemaker Book Club: How to be an Antiracist—POSTPONED
The campus community is invited to participate in the inaugural Changemaker Book Club hosted in partnership with the Campus Bookstore. Before the event, attendees can purchase "How to Be an Antiracist" by Ibram X. Kendi in the Changemakers Virtual Bookstore for 25% off until the end of January. At a later date, readers will connect during an online panel to discuss the book and ways to incorporate its teachings into their lives. NOTE: This event is postponed until later in winter quarter. Please check the Changemaker Institute website for the new date and time.
Advocacy in Action: Black Students & their Visions for Inclusion
During this online panel discussion, attendees will hear from current Black students on their visions for a more equitable and just campus community. This event begins at 3 p.m. and is hosted by Warren College and Marshall College.
Jan. 23
Triton Translators Orientation
Triton Translators is an organization that provides no-cost translation services to community partners in San Diego. Students who identify as bilingual or multilingual are invited to an orientation session at noon to learn more about the program and how to join. This event is part of the MLK Jr. Week of Service, hosted by the Center for Student Involvement.
To learn more and to register for Changemaker Week events, visit the Changemaker Institute website. The institute will continue to offer programming centered on creating positive change throughout the academic year, with upcoming events such as an info session for the Grand Challenge Scholars Program on Jan. 25.
Stay in the Know
Keep up with all the latest from UC San Diego. Subscribe to the newsletter today.