Call for Proposals Open for New UC San Diego Climate Action Initiative
Five grants of up to $50,000 available for new CA CARES initiative.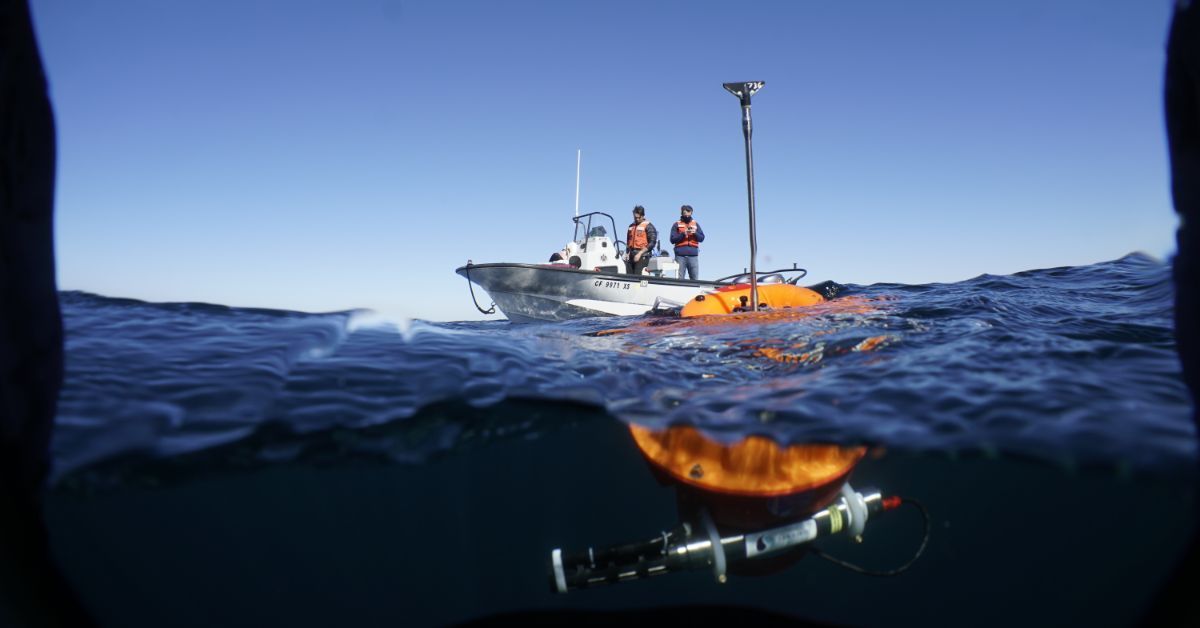 By:
Published Date
By:
Share This:
Article Content
UC San Diego faculty interested in entrepreneurship addressing climate change now have access to grants of up to $50,000.
The new initiative is called Climate Action, Resilience, and Environmental Sustainability (CA CARES), sponsored by University of California's Office of the President and the Governor's Office for the State of California. The grants will be used to fund eight to ten projects over the next two years. The call for proposals is now open.
CA CARES will be part of StartBlue, an accelerator from Scripps Institution of Oceanography and Rady School of Management that supports the formation of advanced science and engineering startups tackling ocean-focused challenges and solutions integrated into science, industry, investment, and government networks.
Students will interact with community partners and startup founders through the integrated business program.
"We are thrilled to announce the launch of this exciting and transformative innovation granting initiative," said Vice Chancellor for Research Corinne Peek-Asa who requested the $2 million grant that funds the program. "This grant is a testament to our commitment to address one of the most pressing challenges of our time: climate change."
Program Details
The CA CARES Grant is strategically linked with the StartBlue Accelerator to inspire and empower researchers, students, faculty, and community members to lead the charge in combating climate change through technology innovation, impactful research, and outcomes-driven policy.
The CA CARES Grant is for faculty and the StartBlue Accelerator is an inclusive track for students along with faculty and regional community members.
The CA CARES Grant supports three distinct grant opportunities.
CA CARES Faculty Researcher-led Projects

Faculty are invited to submit their pioneering projects that need funding to translate scientific discoveries into practical climate adaptation solutions for the market.

Projects may request up to $50,000 each.

Apply here.

StartBlue Accelerator

Open to students, faculty or community members with an innovative startup idea

tackling an ocean-related challenge with a science- and engineering-based solution aligned with UC San Diego's climate goals

. Applications open through October 31 to participate in the next cohort of startups with programming from January to June 2024. Apply at

startblue.ucsd.edu

.

Community Projects and Special Initiatives

Submissions for ideas that raise awareness and catalyze community action. Examples include keynote talks, film showings, and collaborative community-led events that educate and engage the imagination for climate solutions.

Apply through the form here.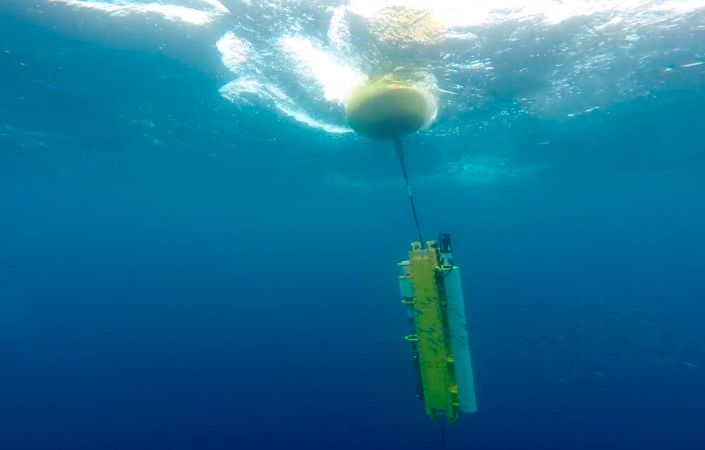 Participants to CA CARES will be selected based on their innovation merit, potential impact, and their alignment in addressing California climate priorities. Partnerships with California agencies, industries, and communities are highly encouraged.
The StartBlue Accelerator program has already benefited companies like Octopus Garden a venture promoting seaweed growth founded by Conor Elliott and Natalie Zembsch. The company provides technology for upwelling (a rising of seawater), which moves nutrient-rich deep seawater closer to the surface to encourage seaweed growth. It allows seaweed farmers to relocate offshore and increase yield.
Because seaweed can be grown without fertilizers the plant also helps clean the surrounding habitat. It draws out carbon and creates its own ecosystem, providing a habitat for young fish and invertebrate species.
"The CA CARES platform is designed to drive real-world change in the environment and the economy for generations to come," said Associate Vice Chancellor for the Office of Innovation and Commercialization Paul Roben. "By building a close relationship with companies in the initial or early growth stage we can better provide the resources to help them succeed as their technology matures."
Later, the initiative will connect founders with viable materials to funding agencies that can best help bring these laboratory innovations to the marketplace.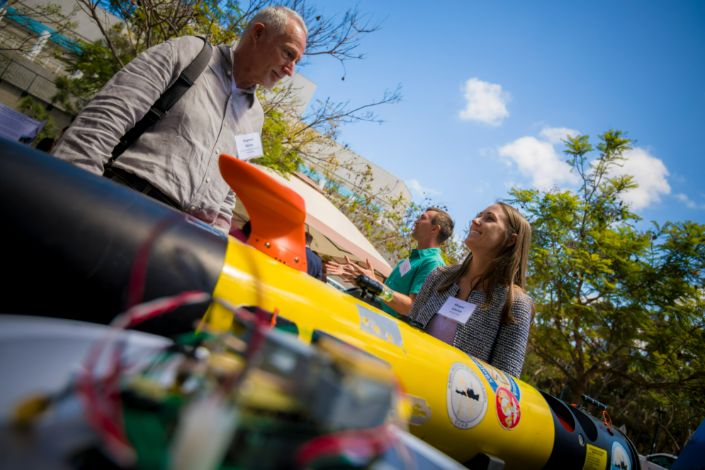 Who is Eligible for CA CARES funding?
Qualified proposals will have or be classified as the following:
Early-stage proof-of-concept and feasibility projects

Prototype development leading to field testing

Requires UC San Diego intellectual property (IP) or a combination of UC San Diego and non-university IP is acceptable
Apply if you are or have any combination of the following:
UC San Diego faculty submissions with a researcher, graduate, postdoc, or undergraduate student support
Preferences:
UC San Diego IP, including new disclosures

Pre-company formation technologies or recently formed companies

Interdisciplinary approaches (multiple department involvement)

Novel policy intervention
New Strategies for Change
In this new iteration of the opportunity for researcher-led transitional science, the initiation will include novel policy solutions alongside technical and software solutions. This holistic approach recognizes the interplay between research, technology, and policy – a key driver for comprehensive change.
This means that researchers are encouraged to include or focus on advocating for systematic change related to the impact areas outlined in the California Climate Adaptation Strategy, namely empowering climate-vulnerable communities, ensuring public health and safety, cultivating a climate-resilient economy and harnessing nature-based solutions.
This effort offers faculty, student and community businesses a chance to be a catalyst for transformation, to contribute to a sustainable future, and to leave a legacy that resonates for generations.
For more information about the grant, eligibility criteria, and the submission process, please visit the Office of Innovation and Commercialization's page on CA CARES Proof of Concept Funds.
Contact Shane Moise at smoise@ucsd.edu with questions, and comments, or to share ideas.
Stay in the Know
Keep up with all the latest from UC San Diego. Subscribe to the newsletter today.