California Networking Consortium to Honor UC San Diego 'Cyber' Archaeologist
Published Date
Article Content
The nonprofit Corporation for Education Network Initiatives in California (CENIC) has announced some of the winners of its annual awards to be handed out at its general meeting on March 21-23 at UC Davis. Researchers affiliated with Calit2's Qualcomm Institute have taken home multiple CENIC Innovations in Networking awards over the past decade, and this year the honor will go to another: UC San Diego archaeologist and anthropology professor Thomas E. Levy and his Levantine and Cyber-Archaeology Lab at UC San Diego.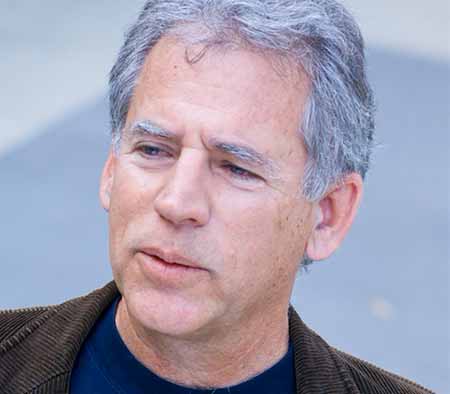 Levy will receive the CENIC Innovations in Networking Award for Research Applications in recognition of his lab's role in developing and deploying new software, hardware and systems for reconstructing the archaeological record through the use of digital technologies for imaging, analysis and visualization. According to a CENIC announcement, "Tom and his colleagues are innovators and leaders in the field of cyber-archaeology, pioneering archaeological methods to create a new and objective future of the past."
Professor Levy will be out of the country during the awards ceremony, but he will be represented by Thomas DeFanti, a research scientist in the Qualcomm Institute and collaborator with Levy on networking and visualization projects, including the Pacific Research Platform (PRP) consortium that will make it possible for other archaeologists on University of California campuses to share large data sets with Levy's lab and newly-created Center for Cyber-Archaeology and Sustainability.
The PRP — a 10-100Gb/s networking platform led by UC San Diego and UC Berkeley — will allow archaeologists to collaborate on the curation, analysis and visualization of 3D data from at-risk archaeological sites in Egypt, Turkey, Jordan, Israel, Greece, Morocco and Cyprus. The project is funded through a roughly $1 million President's Research Catalyst Award from the UC Office of the President. Other campuses with participating archaeologists include UCLA and UC Merced. The Catalyst project will focus on more than 10,000 years of cultural materials, architecture and landscapes, and it will include site and artifact identification, cataloguing, and digital preservation of complex data and other content derived from satellite imagery, drones, sensors, 3D data capture and other techniques.
The newly-christened Cyber-Archaeology Catalyst project held its first all-hands workshop in the Qualcomm Institute on Saturday, March 5.
Separately, Levy and his UC project were featured prominently last week in The Atlantic magazine in an article about "Archaeology's Information Revolution" and the way in which digitization is changing the face of scholarship.
The article, which was written by reporter Adrienne LaFrance, discusses Levy's work to digitize archaeological excavations using a suite of cyberarchaeology tools, including the Pottery Informatics Query Database and the Mediterranean Archaeology Network, databases of archaeological sites in the Mediterranean region, including the Digital Archaeological Atlas of the Holy Land.
"In the near future, every archaeological artifact could be digitally connected to every other artifact," according to the magazine, which noted that UC San Diego's Levy went totally digital on his excavations starting in 1999. "I've lived through this data transition," Levy was quoted as saying. "We still dig like our 19th-century predecessors -- with trowels, rubber buckets, shovels, toothbrushes and so on. But we used to be really encumbered by our ability to record data. We had to be more selective. Now, with these digital tools -- with GPS, Total stations, laser scanning and structure-from-motion photography -- we can elect an unlimited amount of data."
Excavating a former mining site in Jordan, Levy told the Atlantic, "We're collecting billions of those data points, and then we sort of mesh them all together and we have not only a 3D model of the actual excavation from this Biblical period, but we also have a kind of digital data-scaffold in which to embed all the archaeological data points."
Referring to the ancient site where historic structures were destroyed recently by ISIS, Levy said, "Having Palmyra real is much more important than having 3D models of it, obviously. But in a world where we have so much intentional destruction of cultural heritage, we're in a position now to record it in ways that were impossible even a decade ago."
Stay in the Know
Keep up with all the latest from UC San Diego. Subscribe to the newsletter today.