Bill Whitaker to Class of 2020: 'Don't Underestimate your Ability to Change Things'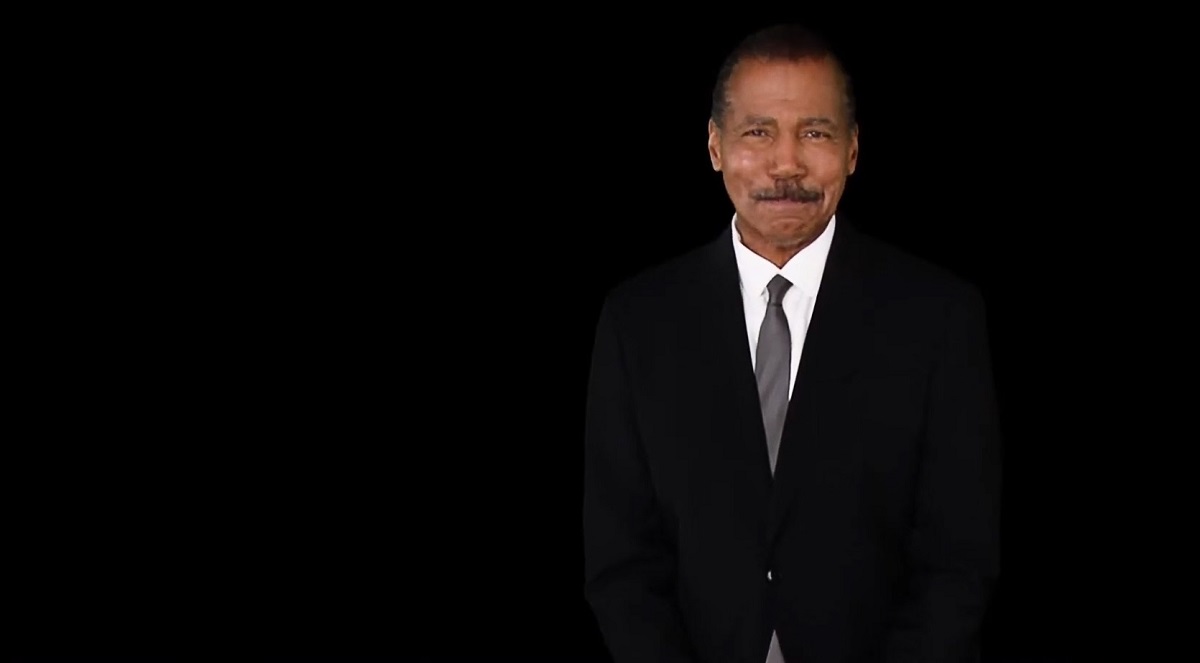 "Confronting a pandemic and the virus of racism, UC San Diego's keynote commencement speaker inspires graduates to create meaningful change for 'healing, rebuilding, re-imagining'"
For UC San Diego's Class of 2020, students are graduating in an unprecedented time of uncertainty. Yet, this turning point in American history is also an opportunity for new graduates to shape our changing world for the better. This message of compassion and inspiration was delivered Saturday morning by CBS correspondent Bill Whitaker during the virtual UC San Diego All Campus Commencement. "It's scary for me. It's scary for all of us," said the keynote speaker. "But I think that's exceptionally true for you, but you know what else is true? You are exceptional."
As an Emmy-award winning journalist with a 30-year career at CBS News, Whitaker was selected to serve as keynote speaker for his commitment to presenting honest, well-researched information with the utmost professional integrity.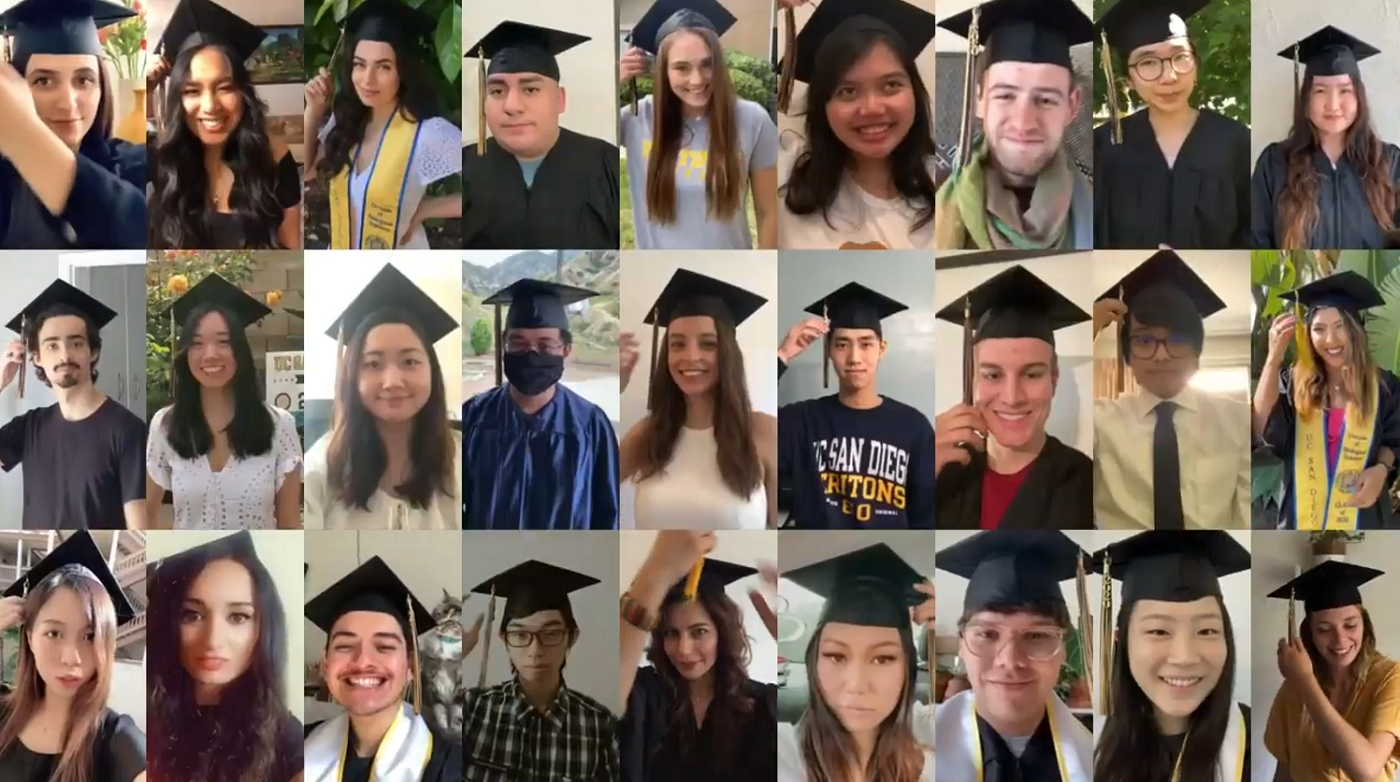 "What you do will astound us," he said. "You will be the scientists who come up with a new vaccine. You will be the engineers, the doctors, the lawyers, the actors, the architects, the academics, the designers, the parents, the leaders who will create the future. Do not let today's uncertainty, do not let this virus kill your dreams. Don't let adversity snuff out your light."
With empathy, he remarked how unexpectedly different this year's virtual ceremony may be for the more than 9,000 graduating students. The virtual commencement held June 13 will not replace UC San Diego's traditional in-person commencement ceremonies, which will be held at later, yet-to-be-determined dates.
"I really wish I could be with you in person," Whitaker continued. "This is all rather strange…all of us dispersed in far locales tied together by cameras and computers. Well, not so much for me. I make my living talking through cameras and screens like this, but for you, this must be kind of surreal."
The Class of 2020: the most diverse generation in American history
Whitaker reminded the class to be proud of their accomplishments and to celebrate this moment. "You have been change agents," he said. "You, class of 2020, are part of the most diverse generation in American history. You are changing the face of America."
Chancellor Pradeep K. Khosla, who introduced Whitaker, also remarked on the significance of this year's class, citing the resiliency students have demonstrated in the face of challenge.
His speech commended students and challenged them to practice integrity in their everyday lives. "You leave UC San Diego with integrity. Have integrity in everything you do," he said. "Practice it at home, at work, and at play. But most importantly, practice integrity with yourself. You deserve the best you."
Chancellor Khosla underscored UC San Diego's legacy as a changemaker campus, equipping students to become the next generation of global leaders by channeling their passions to spark positive change.
"Creating change requires earnest collaboration," he said. "It requires you to listen without agenda. It requires you to look outside your own perspective in order to understand things you haven't known before…and it requires compromise from everyone, including you."
'Don't underestimate your ability to change things'
Creating meaningful change was also central to Whitaker's message to students. As a celebrated journalist who has traveled the globe, Whitaker gave sage advice to the new graduates.
"I have interviewed popes, presidents, and some of the hardest working people whose names probably won't be remembered," he said. "But my biggest takeaway after all these years: Don't underestimate your ability to change things."
Whitaker has been on the front lines of the major news stories of our time including shedding critical light on the calls for police reform dominating the news. For years, he has provided keen insights into the issue of race and policing in America with his reports from Cleveland, Chicago and Tulsa.
"American democracy, this experiment in self-governance, is messy a business," he told students. "We've seen that unfolding on streets all across the country. As we are confronted by the virus of racism that has plagued our country for 400 years, figuring out who we are and where we want to go is hard."
Hitting the reset button for healing, rebuilding and re-imagining
Whitaker continued, "There are old wrongs to right and new heights still to reach…these protests, this pandemic. This is a defining moment for our country and for you. These are times that shape us when this virus is vanquished and it will be, we will reemerge into a world that has changed."
He urged students to meet current challenges with the courage to fight for change and to look to their previous generations for inspiration carving a path forward.
"I am descended from people who were enslaved, but they never gave up," he shared. "And here I stand; many of you have parents or grandparents who left their home countries, their families, their support systems, everything they knew and struck out for an uncertain future in America."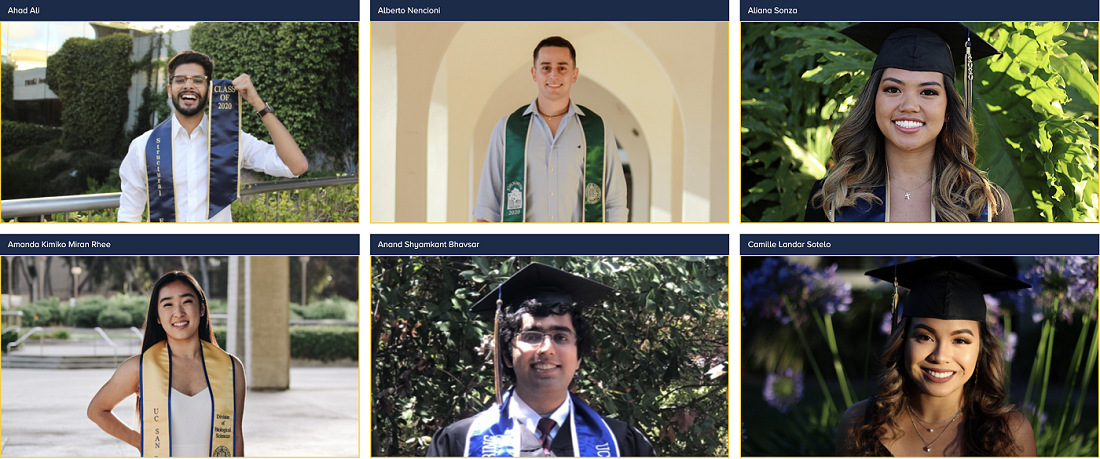 He encouraged students to dig deep as they step out into the world as graduates because the world needs bright minds and bravery to create a more equitable society.
"Different times will require different ways of thinking," he said. "You'll need to hit the reset button and get about the business of healing, rebuilding, re-imagining."
He continued, "There's no going back. We can only go forward and we need you change agents, your youthful energy, your ideals, your brilliance to light our pathway."
As part of the UC San Diego virtual graduation, an assortment of celebratory content is available on the commencement website to allow the graduating class, along with their friends and families, to revel in their achievements. The site includes an interactive Class of 2020 Online Yearbook where members of the class can share messages and reflect on prized memories with friends, family and fellow graduates.
The website also spotlights video messages from alumni offering words of encouragement and support as the graduating class enter the next phase of their life. Go to the UC San Diego commencement website to view Whitaker's full-length keynote address.
Stay in the Know
Keep up with all the latest from UC San Diego. Subscribe to the newsletter today.