Beverly and Joseph Glickman Hillel Center Opens its Doors
Adjacent to UC San Diego campus, center for Jewish students and university community will serve as a "home away from home"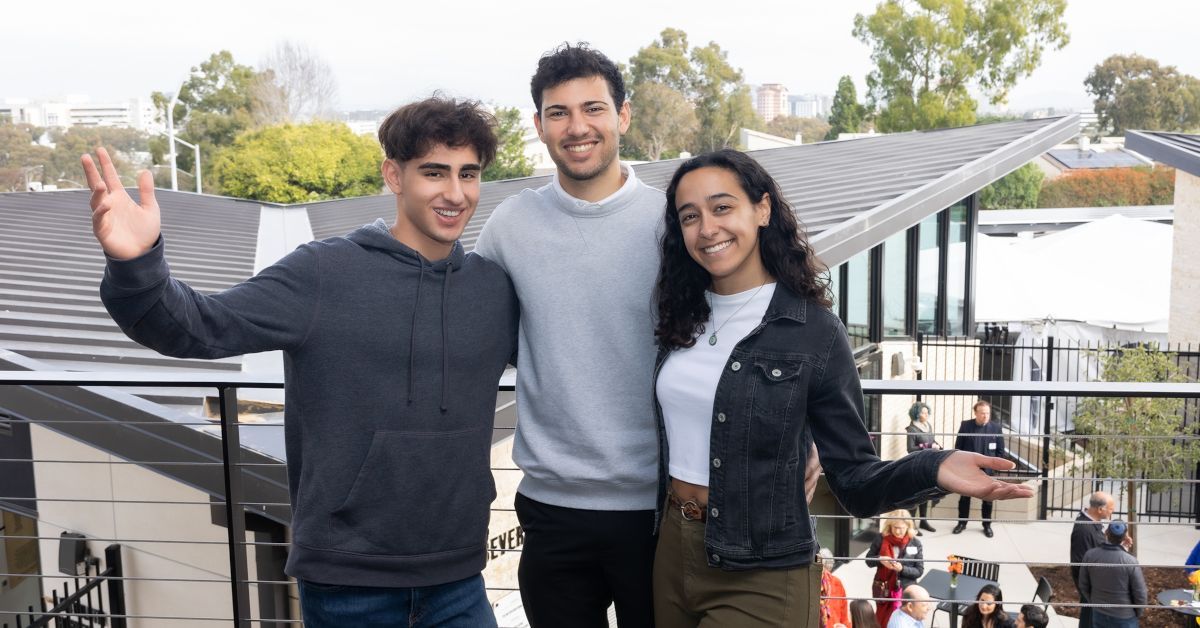 By:
Published Date
By:
Share This:
Article Content
During a brief respite from the weekend's heavy rain, a joyous celebration brought together Hillel of San Diego leaders, local dignitaries and members of the UC San Diego community for the official opening of the long-awaited $18.7-million Beverly and Joseph Glickman Hillel Center, Sunday, Jan. 15.
Located adjacent to the UC San Diego campus, the state-of-the-art, 6,500-square-foot facility will host Jewish holiday experiences, Jewish learning and community activities, and will serve as the headquarters for the university's numerous Jewish student organizations. After a more than 20-year delay due to legal challenges, a decades-old dream finally became reality thanks to the resilience and persistence of Hillel of San Diego staff and the local Jewish community, the generous contributions of key donors, and the unwavering support of numerous elected officials and UC San Diego leaders.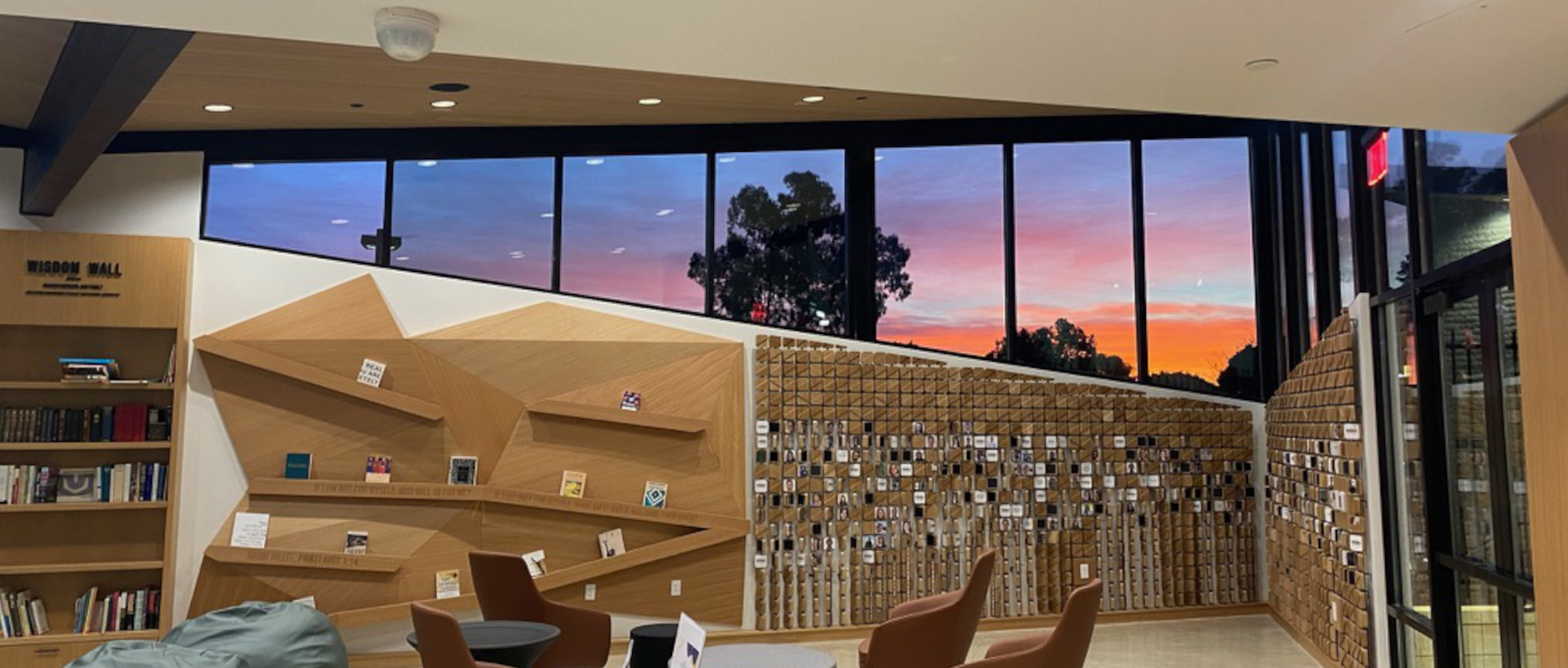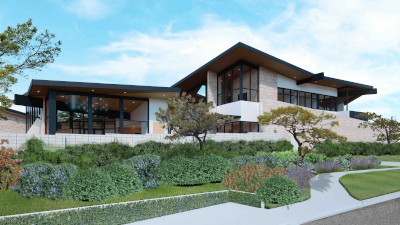 Located at 9009 La Jolla Scenic Drive North, the center is named for late philanthropist Joseph "Chickie" Glickman and his wife, Beverly, who provided the lead funding, but its construction was made possible through many other significant contributions and pledges. And while it came much later than expected, the center's arrival seems well timed: Amid an alarming rise in antisemitism across the United States in recent years, Hillel of San Diego executive director Karen Parry says the Glickman Hillel Center will serve as a beacon of light for the entire community and a hub of Jewish life for the next generation, leading to deeper connections across diverse campus communities. The facility will replace a nearby residence at which Hillel of San Diego welcomed UC San Diego students prior to the center's completion.
As the world's largest Jewish campus organization, Hillel encourages students of all backgrounds to form deep, personal connections to Jewish life, learning and Israel, enriching the lives of students so that they may enrich the Jewish people and the world. The Glickman Hillel Center will be a welcome addition for UC San Diego students, who also have access to campus cultural resource centers such as the Raza Resource Centro, the Cross-Cultural Center, the Women's Center, InterTribal Resource Center, LGBTQ Resource Center and the Black Resource Center—all places where students can find community, explore social justice issues and gain leadership skills.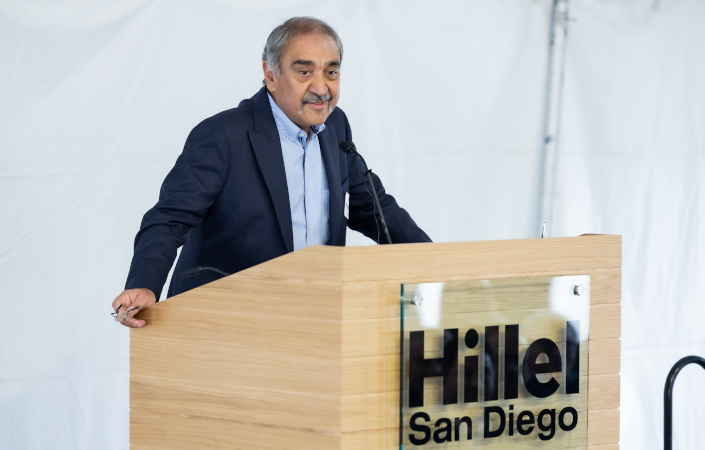 "This is a project that the San Diego community has been looking forward to for many years and for many reasons," UC San Diego Chancellor Pradeep K. Khosla said during the ceremony. "This center will provide meaningful connections. It will create a sense of belonging and understanding, not just for our Jewish community and our Jewish students, but also for all of our valued communities on campus."
The opening event included a traditional mezuzah hanging ceremony at the main entrance to the Glickman Hillel Center with a dedication led by Rabbi Scott Meltzer, and remarks from a number of prominent individuals including Chancellor Khosla, who was introduced by UC Board of Regents Chair Richard Leib; Assemblymember Christopher M. Ward; Rep. Scott Peters; Rep. Sara Jacobs; San Diego Mayor Todd Gloria, Hillel International CEO Adam Lehman and others.
"I'm so excited that UC San Diego students and our whole community will have this amazing space to build community and foster connection," said Jacobs, who represents California's 51st congressional district and is the youngest Jewish member of Congress. "The past few years have been pretty difficult to be Jewish. I don't have to recount all the ways that so many people with power and platform have spewed antisemitic tropes, normalizing hatred and motivating violence … That's why we need spaces like the Hillel Center."
Many of the ceremony speakers referenced the fact that the Glickman Hillel Center's prominent presence in La Jolla is indicative of significant progress in a community where Jewish people once were blocked from owning property—a practice that continued in the form of housing discrimination until as recently as 1964.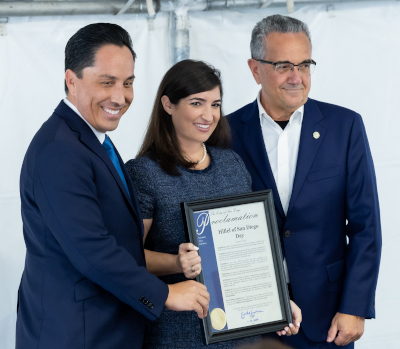 "When I understand the history of this community and the way the Jewish community was once treated, I recognize that days like today have meaning far beyond what will go on inside the walls of the Hillel Center here at UC San Diego. It's a tremendous marker of how far we have come as San Diegans," said Gloria in his remarks. "Thank you for adding a better chapter in this city's history, one that is more inclusive, one that is more diverse, one that is going to make us a stronger city."
Two days prior to its official opening, on Jan. 13, the center hosted its very first Shabbat service and meal, which was attended by a record-breaking 170 UC San Diego students. Above all, Parry says, the Glickman Hillel Center is designed for them—and for the generations of students who will follow.
The modern facility, designed by architectural firm M.W. Steele Group, comprises three buildings that complement the surrounding residential community and are united by a central courtyard. Inside, flexible, innovative spaces will serve as hubs for student programs, meetings, one-on-one mentorship and religious services. From a "wisdom wall" that features the faces of UC San Diego students and tells their personal stories, to a kosher kitchen where students can participate in hands-on programs, it's both intentional and functional—offering a welcoming "home" that even provides food access and showers for students in need.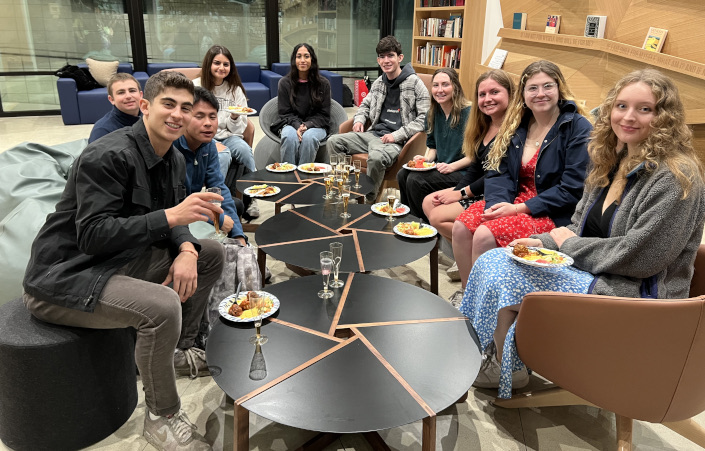 "The Beverly and Joseph Glickman Hillel Center is a home away from home for everyone who enters," said Parry. "From free meals every day, to a place to study or hang out with friends, to the place to be for fun community celebrations, this center will support all students at UC San Diego."
Two UC San Diego students, Thomas Le and Shani Menna, also spoke to ceremony attendees, describing the positive impact Hillel has had on their college experience.
"While I'm not Jewish myself, I've always been drawn to the values of diversity and openness, and I believe they are crucial to creating a vibrant and welcoming community like the one I've experienced at Hillel," said Le, a fourth-year student who regularly attends Hillel events. "As soon as I step into Hillel for Shabbat, I feel immediately welcomed, valued and relaxed. No matter where you're from, Hillel is a place where you can feel at home."
Through his participation in the organization's events—including a Hillel-sponsored Fact Finders trip to Israel that's designed for both Jewish and non-Jewish students—Le said he has learned how to be an ally for the Jewish community and is further inspired to build bridges across campus.
"Hillel of San Diego changed my college experience for the better," said Menna, a second-year student. "I have always been connected to my Jewish and Zionist identity, and through Hillel I have had the ability to share it with my peers. So many people my age shy away from their identity out of fear, but through Hillel I am able to show how having pride in your identity can be empowering."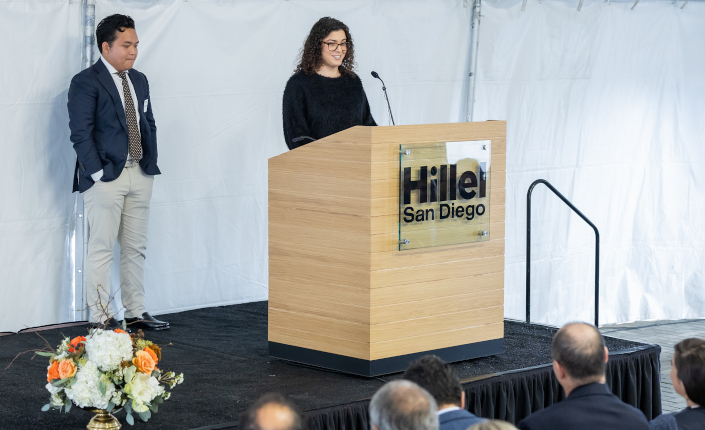 Toward the end of the ceremony, the Hillel of San Diego Board presented its Luminary Award to David Michan, a past president of Hillel San Diego who chaired the building committee and oversaw the project. Then, officials gathered for the ceremonial ribbon cutting, which elicited many cheers and choruses of "mazel tov!" from the audience as the Glickman Hillel Center finally opened its doors with a celebratory reception.
In addition to Beverly and Joseph Glickman, major donors to the facility include Joan and Irwin Jacobs, The Melvin Garb Foundation, Jerri-Ann and Gary Jacobs and family, Sandy and Arthur Levinson, Julie and Lowell Potiker, Elaine Galinson and Herb Solomon, Karen and Jeff Silberman, Andrew Viterbi, Phyllis and Dan Epstein, Lee and Frank Goldberg, Wayne and Naomi Harris, the Shekhter family, Carole and Jerry Turk, the Wax family, the Chortek Weisman family, Hanna and Mark Gleiberman, Amy and Adam Jacobs, David and Rashel Michan, Carlos and Esther Michan, Ernest and Evelyn Rady and many others.
Stay in the Know
Keep up with all the latest from UC San Diego. Subscribe to the newsletter today.