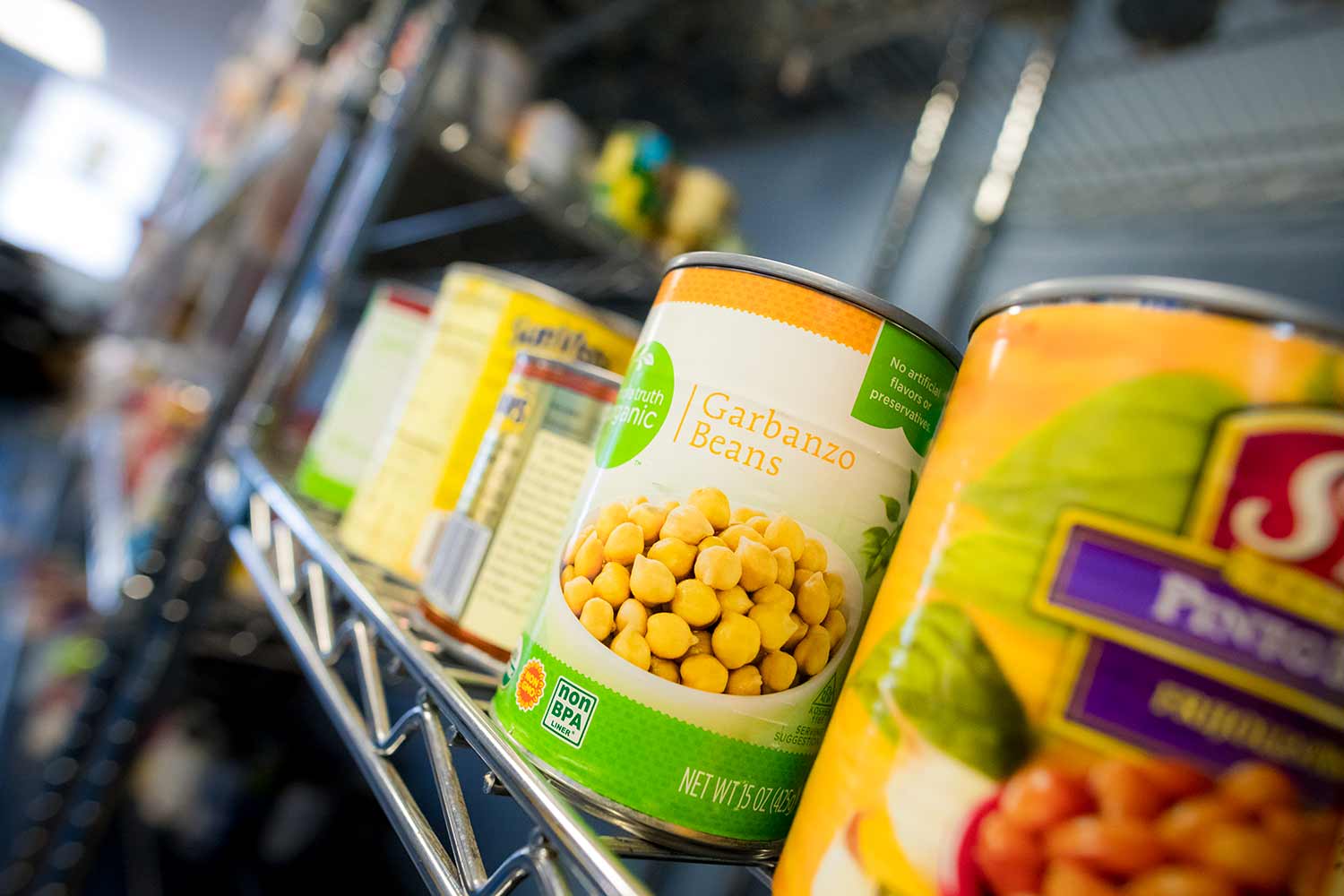 Back to Basics: Securing Students' Food, Housing and Financial Needs
When disaster strikes, the most basic needs come to the forefront: food, housing and financial security. Even while students are away from the campus, UC San Diego's Basic Needs Initiative is mobilizing to help them weather the storm. From new mobile food pantries, to housing assistance grants and grocery gift cards, students can find resources to help them persevere.
Any undergraduate or graduate student who is facing challenges with access to adequate food, stable housing, or general financial resources can submit a request through the basic needs assistance form. This connects them with staff at the Basic Needs Hub and a variety of resources that can help them, including the Triton Food Pantry, which continues to operate through a pick-up window service; loaner laptops and mobile hotspots to learn remotely; and more.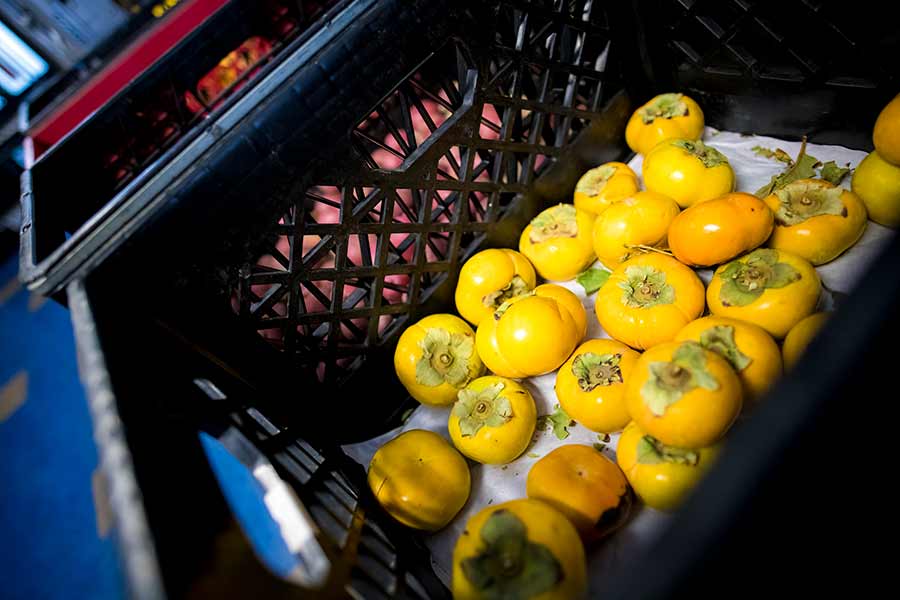 Many students have been financially impacted by the pandemic. "The first thing we did is start the COVID-19 Special Relief Fund," explained Patty Mahaffey, assistant vice chancellor of Student Life. "We originally started it to help students who found themselves suddenly unemployed, but we soon expanded it to include students whose families are struggling and impacting students' academic progress."
The COVID-19 Special Relief Fund includes Basic Needs Emergency Grants, which offer support for food and housing needs, as well as a recent $100,000 gift from the UC San Diego Alumni Association that goes to help students cover other costs such as childcare, transportation, medical needs and more. All students may also apply for short-term emergency loans of up to $1,500 per quarter with no interest or fees.
"So many students have had their hours significantly reduced or terminated altogether, watching their grocery and rent money disappear as well," said Eleanor Grudin, president of Associated Students. "The Basic Needs Hub is what is allowing students to continue existing with some level of security, providing even the most basic of relief through remote services."
Food pantries expand into local neighborhoods
For those who live locally, a new mobile food pantry program has been launched. Led by the Triton Food Pantry and Student Sustainability Collective, the goal is to ensure all students have a convenient and accessible way to access nutritious food. Students can schedule an appointment to pick up pre-packaged bags full of dry goods and produce, ranging from items such as pasta and potatoes to avocados and oranges. They can also request to receive a gluten-free, vegan or vegetarian package.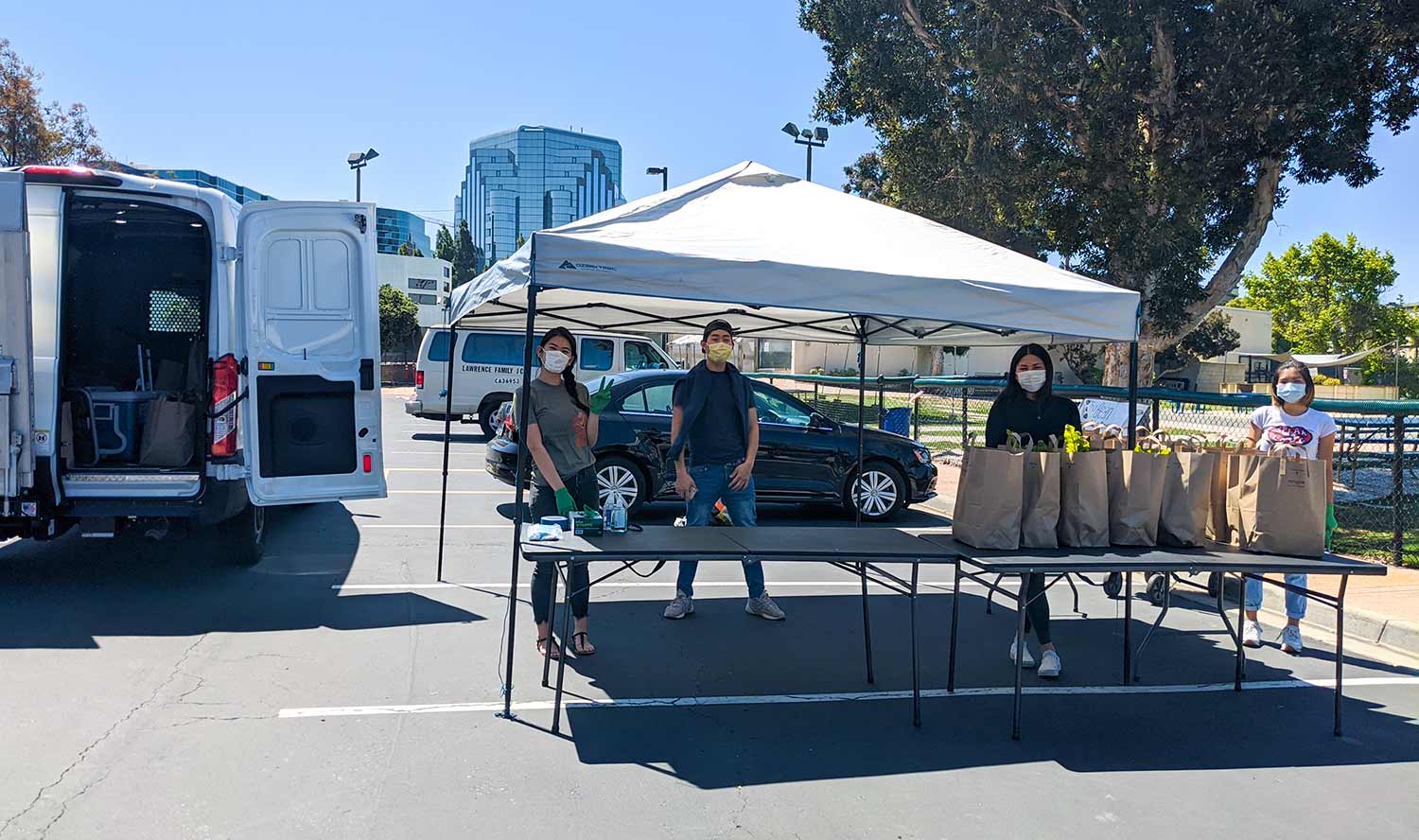 Currently, there are two mobile pantries operating, located at the Lawrence Family Jewish Community Center as well as at the La Jolla Park East Apartments. Each site has two student volunteers, who wear masks and gloves and practice social distancing. Food is sourced from a variety of distributors, including Sysco wholesale, San Diego Food Bank and Garden of Eden, as well as recovered from grocery stores and donated from community gardens.
"Our resource has a direct impact on student success and retention at UC San Diego and beyond, a factor that certainly contributes to my passion for this work," said Lexi Wesley, lead manager of the Triton Food Pantry who is double majoring in theatre and political science. "In times such as these, the ability to provide students with support via our mobile pantries motivates and encourages my work even more."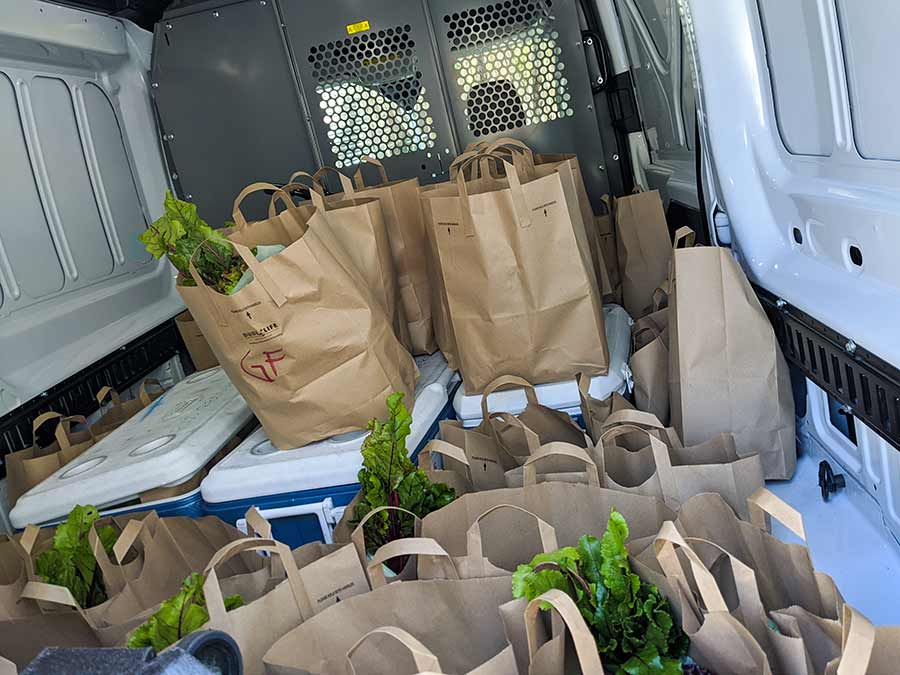 Another pop-up recently opened to serve graduate students as well. Run in partnership with the Graduate Student Association and Food Recovery Network, the pantry features food recovered from the 64 Degrees dining hall in Revelle College; Housing, Dining and Hospitality donations; as well as resources from the Triton Food Pantry. The space operates in the Lounge at One Miramar Street on Mondays from 2:30-4 p.m. and Thursdays from 3:30-5 p.m. by appointment.
"The goal is to expand food security in the grad/family housing community in an attempt to ease the overall economic burden graduate and professional students are facing at this time," said Rachel Flanagan, president of the Graduate Student Association and a doctoral student in mechanical and aerospace engineering. "We're all in this together; helping our community get nourishment at this time can hopefully ease the challenges we collectively face during this pandemic."
In addition to the pantry, graduate students can visit Belinda's Familia Taco food truck, which stops by graduate housing in Mesa Nuevo West twice a week on Tuesdays and Thursdays from 5-9 p.m. And all students can hop on a weekly grocery shuttle that travels to local stores such as
H Mart, 99 Ranch, Balboa International Market and more. Shuttle rides are limited to a small number of students to abide by social distancing guidelines.
A sense of security
"The Basic Needs Hub is one of the most important resources for students on our campus," said Grudin. "The services and relief provided by the Hub allow students to actually be students."
As a collective, the Hub works across campus with many partners, from the colleges to the Office for Equity, Diversity, and Inclusion. For instance, each of the campus community centers work to reduce the stigma students may feel in reaching out. And the seven colleges refer students to opportunities the Hub offers like online Calfresh appointments to learn about the statewide food benefits program and $50 grocery gift cards available to students who formerly visited the Triton Food Pantry but have since returned to their hometown.
"Our students are resilient, yet many are faced with uncertainty due to lost wages and changes in housing," said Basic Needs Coordinator Alicia Magallanes. "We want to reassure students that no matter where they are, we are here for them and have resources that will help them prevail during these challenging times."
Stay in the Know
Keep up with all the latest from UC San Diego. Subscribe to the newsletter today.