Associate Dean Recognized for Including Sustainability in Chemistry Education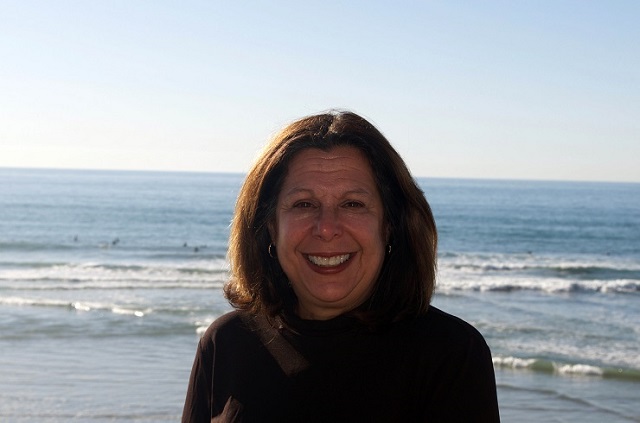 Published Date
Article Content
The Division of Physical Sciences at the University of California San Diego is known for its excellence in research and teaching. Associate Dean Vicki Grassian, a distinguished professor and distinguished chair of physical chemistry in the Department of Chemistry and Biochemistry, has added to that reputation as a new recipient of the 2018 Award for Incorporation of Sustainability into Chemistry Education. Sponsored by the American Chemical Society's Committee on Environmental Improvement, the award recognizes Grassian's leadership in articulating the roles of both chemistry research and chemical education in sustainability. As a recipient, Grassian will present a talk entitled "Awareness and Promotion of the Roles of Chemistry and Chemical Education in Sustainability" at the 255th American Chemical Society National Spring Meeting in New Orleans in March 2018. Her presentation will focus on the importance of chemistry in sustainability, the myriad ways in which chemists can play a role in sustainability and public awareness of the role of chemistry in sustainability.
"This award recognizes the contribution of Professor Grassian, who shares with many of the UC San Diego faculty a commitment to the betterment of society through research and teaching. She deserves this award for her exceptional efforts," said Steven Boggs, dean of the Division of Physical Sciences.
Grassian's leadership is apparent through the many National Science Foundation-funded workshops and workshop reports on the roles of chemistry research and chemical education in sustainability that she has led. Building on these workshops and reports, she developed lectures and other materials specifically to inform and engage postdoctoral fellows and graduate and undergraduate students on the roles of chemistry research and chemical education in sustainability. Her intention is to encourage students and postdoctoral associates to study green chemistry, energy and molecular processes in the environment. Grassian helps students and mentees develop sustainability skills throughout their training while inspiring them to be leaders in educating the public.
"What I like to tell students is that we live in a 'molecular world,' therefore, we, as chemists, are uniquely qualified to explain to the public how molecular processes are important in understanding Earth's climate, alternative energy sources and green chemistry/green engineering," she said.
Grassian, who also holds appointments in the Jacobs School of Engineering's Department of NanoEngineering and at Scripps Institution of Oceanography, serves as co-director of the Center for Aerosol Impacts on Chemistry of the Environment. She also leads the Grassian Research Group, which focuses on fundamental laboratory studies that provide a better molecular understanding of the surface chemistry of complex environmental interfaces. Research in the Grassian group spans physical, analytical, surface, materials and environmental chemistry. Several ongoing projects include understanding the molecular level details of the heterogeneous chemistry of trace gases with mineral dust and sea spray aerosol in the atmosphere, optical properties of atmospheric aerosol, indoor air surface chemistry and applications and implications of nanoscience and nanotechnology in environmental processes and human health.
Grassian and her group are involved in a range of activities related to teaching and outreach. Their audiences include a variety of active learners from elementary to high school students and from parents to retirees. She also was featured as a speaker during the recent TEDxSanDiego event.
"Mentoring and training the next generation of future scientists are important activities," Grassian noted. "Our group has opportunities to give talks, interact, demonstrate and teach about our research and the ways it benefits our greater society."
The Department of Chemistry and Biochemistry at UC San Diego is committed to excellence in research, education and service. As part of that mission, it values and promotes equity, fairness and inclusion of diverse members. The department expects its faculty, staff and students to uphold these priorities.
Stay in the Know
Keep up with all the latest from UC San Diego. Subscribe to the newsletter today.