All About That Bass
Nathan East's musical career hits all the right notes.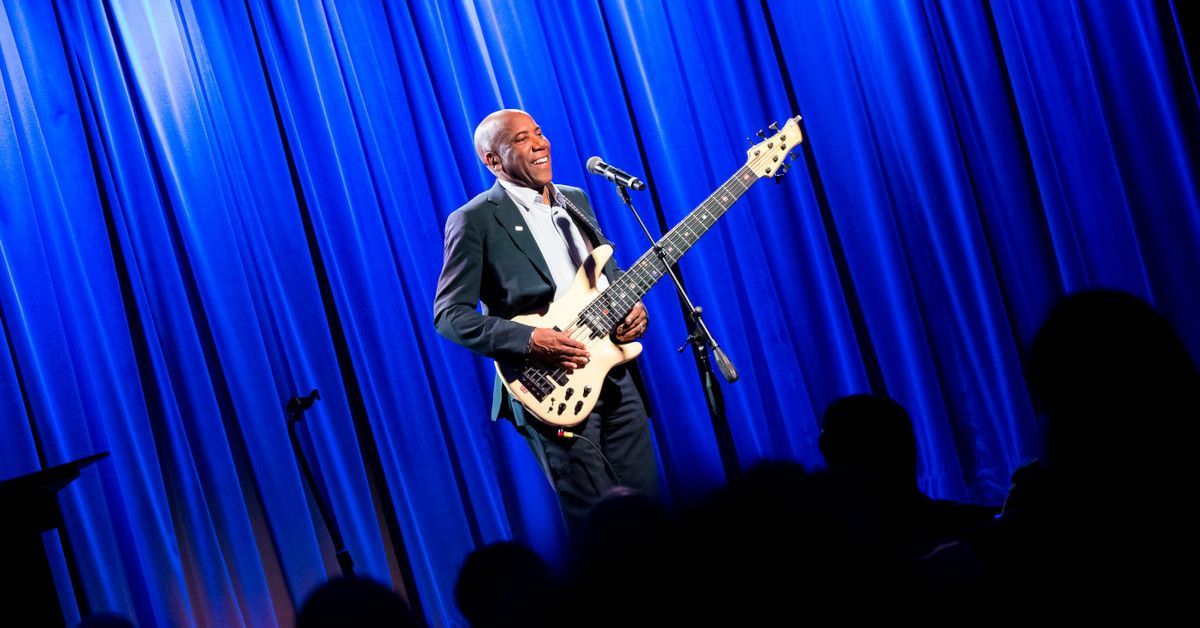 By:
Media Contact:

Published Date
By:
Media Contact:

Topics:
Share This:
Article Content
This story is exclusive online content to accompany the Spring 2023 issue of UC San Diego Magazine.
Nathan East '78 arrived at UC San Diego in style. It was 1973. He wore his hair in a lush round afro and drove a metallic black convertible Triumph. He was just 17 years old and fresh off a tour with the "Prince of Pillow Talk" himself, Barry White. They had played iconic stages across the country including Madison Square Garden, the Apollo Theater and the Kennedy Center. A young freshman, East already knew he was something special. He was destined for multiple Grammy nominations and would become one of the most prolific session bassists in the world, spending his days making music with some of the most celebrated musicians of all time. Stevie Wonder. Whitney Houston. Phil Collins. Eric Clapton. Beyoncé.
In East's childhood home in southeast San Diego, two things were a given: music and college. Motown tunes played from open windows and 8-track car stereos. His mother sang and his father played the upright piano. As early as age two, East and his siblings took piano lessons from a man named Mr. Lockhart who lived in the neighborhood. They even formed a family band.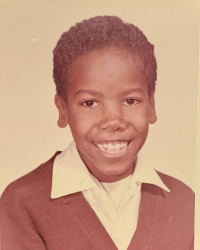 After three years playing the cello in junior high, East discovered the bass guitar. Around age 14, he'd started playing it at church but his relationship with the instrument solidified one afternoon in the cafeteria of Crawford High School. He picked up his friend David's bass and played the bassline to "Top of the Stack" by James Brown. In the middle of his impromptu performance, he looked up and caught a group of girls gazing at him. He knew then that he had to be a bass man.
From that moment, he played as often as he could. Around 1970, he and some other local musicians formed Power, an R&B and funk band that played shows around San Diego. The group was eventually hired to tour with Barry White. But in East's family, education was a priority; his parents put all seven children through parochial school. So even when East found himself on the road at age 16, he understood that college was still a part of the plan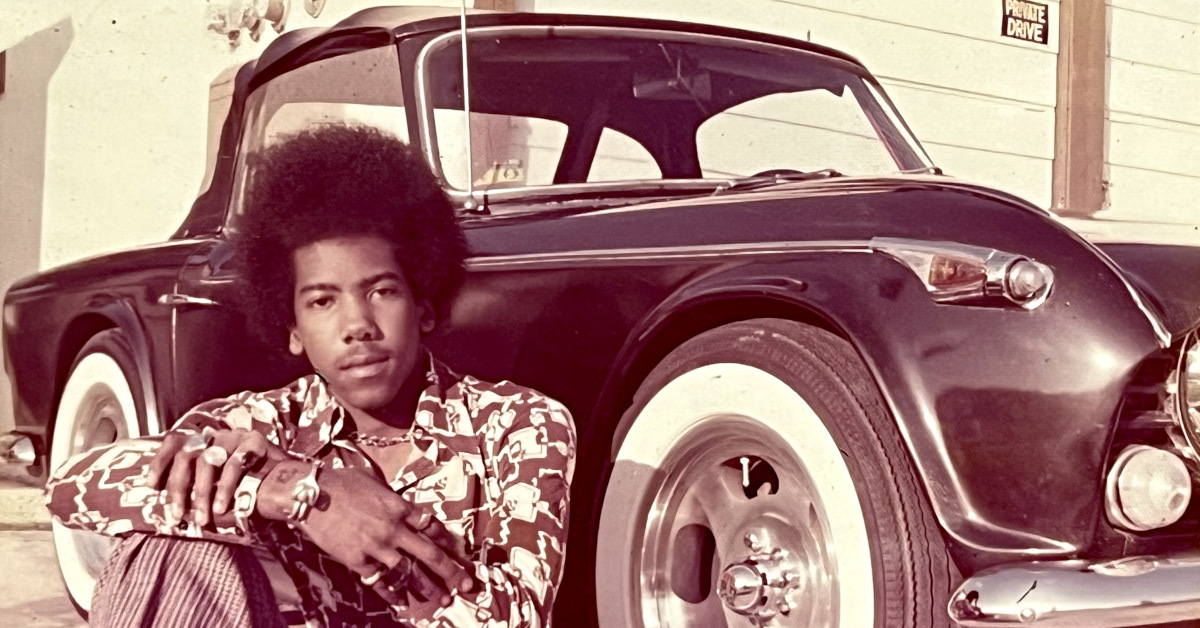 As a music major at UC San Diego, East's talent and commitment stood out to his professors, but they liked him as a person, too. He established particularly strong relationships with professors emeriti Cecil Lytle and Burt Turetzky. "They became mentors and we remain friends to this day," East says.
Professor Lytle sang East's praises in the 2014 documentary, Nathan East: For the Record. "He wasn't just a student. He was a remarkable young man. And the relationship, at least in my heart, has grown deeper in the last four decades."
During his time on campus, East honed his musical talents and learned some invaluable lessons and life skills that have served him well in his career.
"I think college is really when you have to start the clock," he says. "Like I'm officially an adult now, and this is gonna impact what happens for the rest of my life."
East continued to work and make connections in the music industry while in school. He took some time off here and there to continue touring with Barry White. That tour led to a call from saxophonist Cannonball Adderly, which led to a call from record producer Quincy Jones, and later to a long and prosperous career working with A-list musicians across a variety of genres. But he says the academic rigor at UC San Diego proved to be invaluable.
He recalls one recital piece that required hours of practice just to get the fingers right and then several more hours to get performance ready. Today, the pop music he plays is often simple, catchy and easy enough for a seasoned musician, yet some of his jazz projects require the kind of rigorous practice he became familiar with during his time at UC San Diego.
"When I first worked with Chick Corea, I remember practicing on the plane," he says. "I had my bass out. It was an 11-hour journey over to Jakarta, and I used every one of those hours to practice."
Today, East could possibly be the most recorded bass player of all time with well over 2,000 album credits and countless motion picture soundtracks, jingles and television commercials. (That's his bass you hear on the current JC Penney commercial featuring Patti LaBelle singing "We Are Family.") And in the years since his 1978 graduation from Third College, his phenomenal career has hit all the right notes. He has collaborated with a wide range of musicians including B.B. King, Earth Wind and Fire, Michael Jackson, Daft Punk and Aretha Franklin. He also released two solo albums, a duo album with Bob James and 14 albums with Fourplay, the band he co-founded in 1991. He's been nominated for seven Grammys, including one for his debut solo album Nathan East in 2014.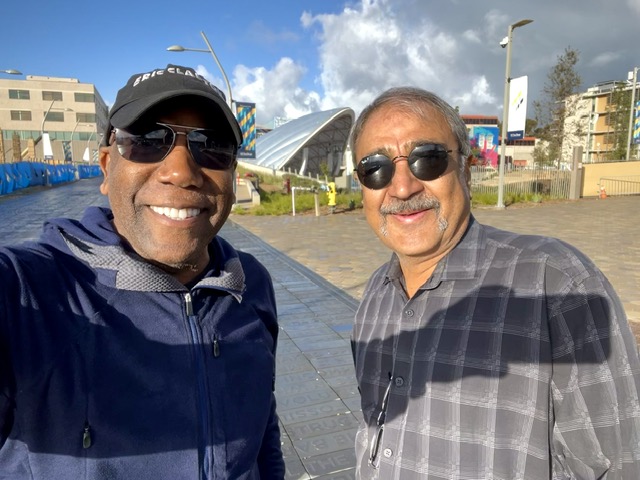 Through it all, he has continued to maintain close ties with UC San Diego and in 2020 was elected as a member of the Board of Trustees. "It's a very high honor to serve this institution that has been such an integral part of my life," he says.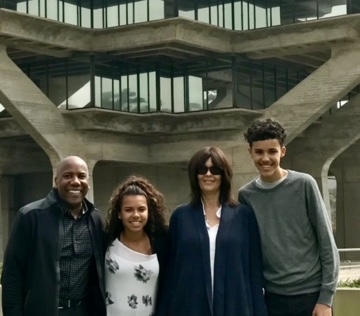 But again, music is just a part of the story. Family has always featured prominently as well. East spotted his future wife, Anita while speeding around the La Jolla campus in his little sports car with the wind blowing through his afro. She saw him, too. Today, she's a pediatrician and they've been married 28 years this July. Their twins Sara and Noah just turned 23 years old. This summer, after a busy spring in Tokyo and London with Eric Clapton, East plans to settle in at their Tarzana, California home to record a duo jazz album with, Noah, a talented piano player and organist.
And then after that? Apart from a short U.S. tour this fall with Eric Clapton, including the Crossroads Guitar Festival at Crypto Arena in Los Angeles in late September, nothing is set in stone. But East has one idea percolating.
"Something I've never done in all my years of touring," he says. "I've never toured with my son."
Stay in the Know
Keep up with all the latest from UC San Diego. Subscribe to the newsletter today.