Alice C. Tyler Perpetual Trust Gives $125,000 for Sally Ride Scholarship at UC San Diego
Scholarship, honoring late astronaut Sally Ride, will support students committed to protecting the planet
Published Date
Article Content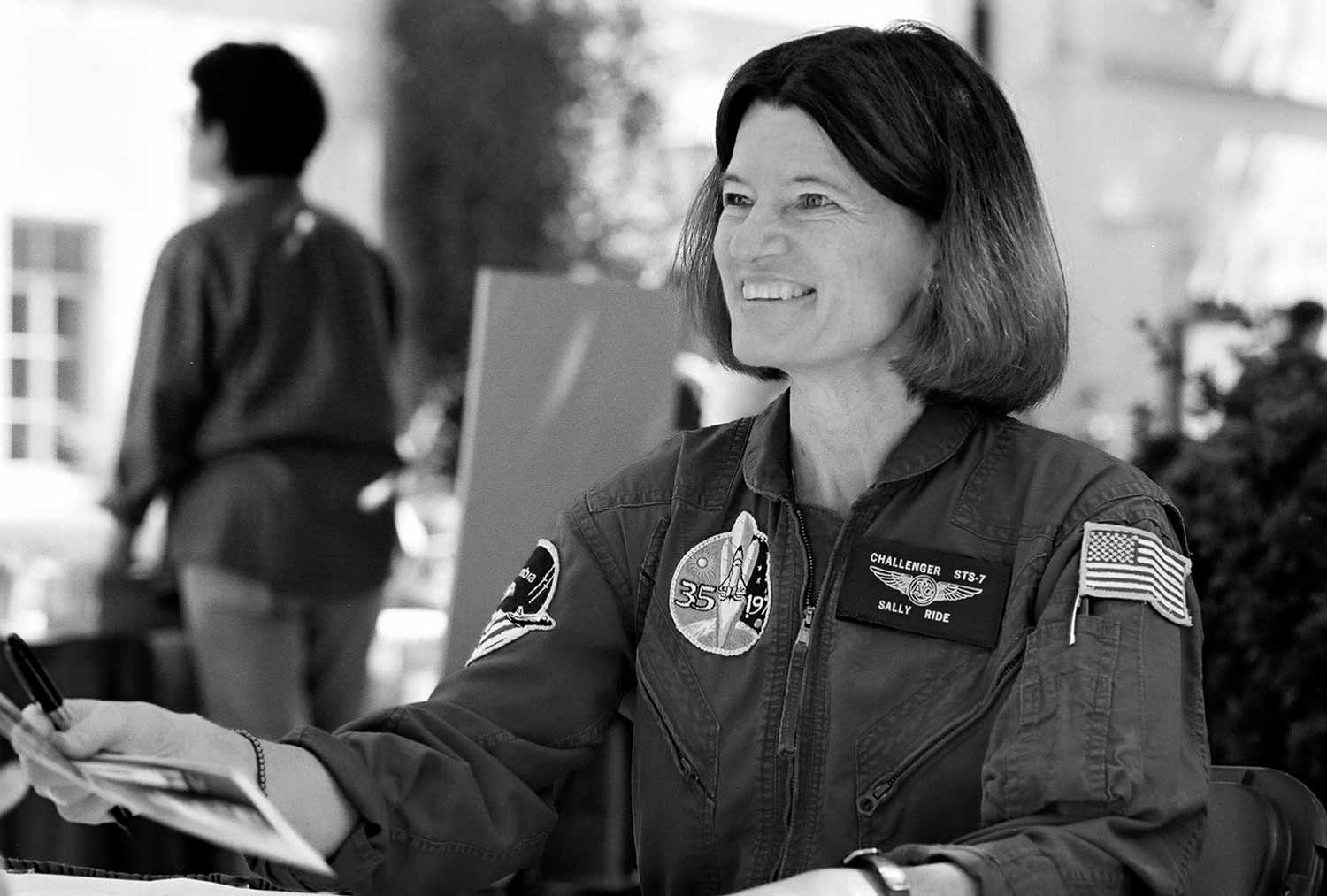 Long after her first flight into space, the late astronaut Sally Ride remained dedicated to science education and protecting the environment. Now, a new scholarship at the University of California San Diego will help continue her legacy by supporting the next generation of Earth's stewards. The Alice C. Tyler Perpetual Trust has made a $125,000 gift to establish the Alice C. Tyler Perpetual Trust Endowed Scholarship for the Advancement of Women in Science in Honor of Dr. Sally Ride.
The scholarship will provide support for undergraduate students with financial need who are majoring in science, technology, engineering or mathematics (STEM) fields, and who demonstrate a commitment to the advancement of women in science and a passion for protecting the planet through environmental or sustainability efforts.
"We are incredibly excited to create this scholarship in the name of Dr. Sally Ride," said Anders Brown, chairman of the Tyler Perpetual Trust. "Alice Tyler and her husband, John C. Tyler, established the Trust and, along with Sally, shared a common passion to protect the environment. While serving with distinction as one of our original trustees, Sally's keen technical insight and scientific background helped guide the Trust in fulfilling that mission. We are proud to recognize Sally's passion for encouraging young women to pursue careers in science through this endowed scholarship in her honor. It is a fitting tribute to her memory."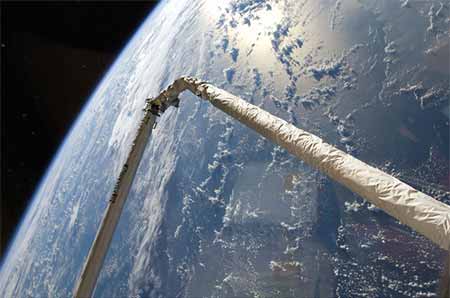 Ride became the first American woman in space when she took off aboard the space shuttle Challenger in 1983. Looking at the Earth from 200 miles above changed her perspective and deepened her commitment to the environment, said Tam O'Shaughnessy, Ride's longtime life and business partner.
"Sally described seeing Earth's horizon in the distance—just a thin blue line, and all that separates everything we know from the blackness of space. She had an 'a-ha' moment of how important it is to protect Earth's atmosphere. I think Sally would be deeply honored to have this scholarship in her name, and in connection with the Tyler Perpetual Trust."
After retiring from NASA, Ride joined the faculty at UC San Diego in 1989 as professor of physics and director of the California Space Institute, an initiative under the University of California system. In 2001, she cofounded Sally Ride Science—now based at UC San Diego—with O'Shaughnessy and three friends to create programs and publications to engage students, parents and teachers in STEM, especially environmental science.
"We have a long tradition of recruiting and training women scientists at UC San Diego, and Sally Ride is part of that tradition," said Mark Thiemens, dean of the Division of Physical Sciences. "Ride helped pave the way for future young women to pursue careers in science. This scholarship will continue her legacy of supporting underrepresented students in the STEM fields."
UC San Diego undergraduates who are majoring in Division of Physical Sciences majors, department of mechanical and aerospace engineering majors, the Earth Sciences major or the Ecology, Behavior and Evolution major are eligible for the scholarship. Students must demonstrate a financial need and commitment to environmental or sustainability issues.
To learn more about supporting undergraduates at UC San Diego, visit scholarships.ucsd.edu.
Stay in the Know
Keep up with all the latest from UC San Diego. Subscribe to the newsletter today.