ALERTCalifornia and CAL FIRE's Fire Detection AI Program Named One of TIME's Best Inventions of 2023
The artificial intelligence tool improves firefighting capabilities through the use of actionable, real-time data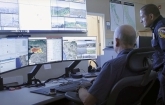 Published Date
By:
Topics:
Share This:
Article Content
TIME selected the University of California ALERTCalifornia program, the California Department of Forestry and Fire Protection (CAL FIRE), and industry partner Digital Path's AI fire detection tool as one of the best inventions of 2023. The annual list features 200 extraordinary inventions that change lives.
ALERTCalifornia and CAL FIRE created the fire detection AI tool with the goal of improving firefighting capabilities and response times. The value of this public-private partnership is the development of AI to aid firefighters, mitigate watchstander fatigue, reduce false positives, and confirm fire incidents in the incipient phase.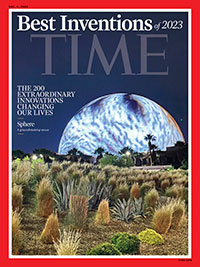 "Our partnership with ALERTCalifornia reflects our shared commitment to utilizing the latest advancements in technology and data-driven insights. Together, we strive to make California more resilient to the wildfire threat, protect our communities, preserve our forest lands, and ensure the well-being of our firefighters," stated CAL FIRE Director and Fire Chief Joe Tyler.
When the AI spots a potential fire on ALERTCalifornia's network of more than 1,050 cameras, the system alerts firefighters and provides a percentage of certainty and estimated location for the incident. If the incident is vetted and confirmed by trained watchstanders, firefighters respond quickly to extinguish the fire at the incipient phase. The camera network is also used to provide actionable real-time data to quickly scale fire resources, help evacuations through enhanced situational awareness, and monitor fire behavior.
Early detection and rapid response allow firefighters to combat fires before they grow. The AI tool became available to all 21 CAL FIRE 911 Dispatch Centers in September 2023. This new tool is especially effective in spotting anomalies in remote locations and is proven effective at night, even alerting firefighters before 911 calls.
On September 11, 2023, the AI detected and alerted firefighters to a potential ignition on the ALERTCalifornia Wolf Mountain 1 camera at 5:19 a.m. near Grass Valley, Calif. Even though this fire was near a residential area, the first 911 call was not reported until 6:01 a.m., and firefighters were already at the scene. Early detection and rapid response allowed firefighters to keep the fire contained to less than ¼ of an acre.
The success of the AI program, initially sponsored by PG&E, stems from the partnership and combined expertise of CAL FIRE, Digital Path, and UC San Diego researchers. ALERTCalifornia's camera network is the third and latest generation of wireless networks built on the foundation of UC San Diego's High Performance Wireless Research and Education Network (HPWREN). Established in 2000 with funding from the National Science Foundation, the network has provided more than 20 years of data acquisition and research.
"With the frequency and severity of wildfires in California increasing at an alarming rate over the last decade, remote sensing data and AI have never been more essential to develop effective and time-critical plans for wildfire prevention, protection, mitigation and response," said Neal Driscoll, ALERTCalifornia director and professor of geology and geophysics at Scripps Institution of Oceanography at UC San Diego.
The AI system also continues to learn. After a detection, CAL FIRE provides feedback to the AI. With each incident, the AI learns and improves. Innovative tools like AI revolutionize firefighting strategies to help strengthen California's resilience in the face of ever-increasing climate driven natural hazards.
"CAL FIRE remains resolute in our mission to protect the people and natural resources of California, and our collaboration with ALERTCalifornia is a testament to our relentless pursuit of innovative solutions. Together, we are shaping a safer and more secure future for our state," said Tyler.
ALERTCalifornia cameras can be viewed by the public 24 hours a day at ALERTCalifornia.org and CAL FIRE incidents and updates are available at fire.ca.gov/incidents. See the full list of TIME's 2023 Best Inventions at time.com/collection/best-inventions-2023.
Topics:
Share This:
Stay in the Know
Keep up with all the latest from UC San Diego. Subscribe to the newsletter today.